HH The Amir Holds Talks with President of Nepal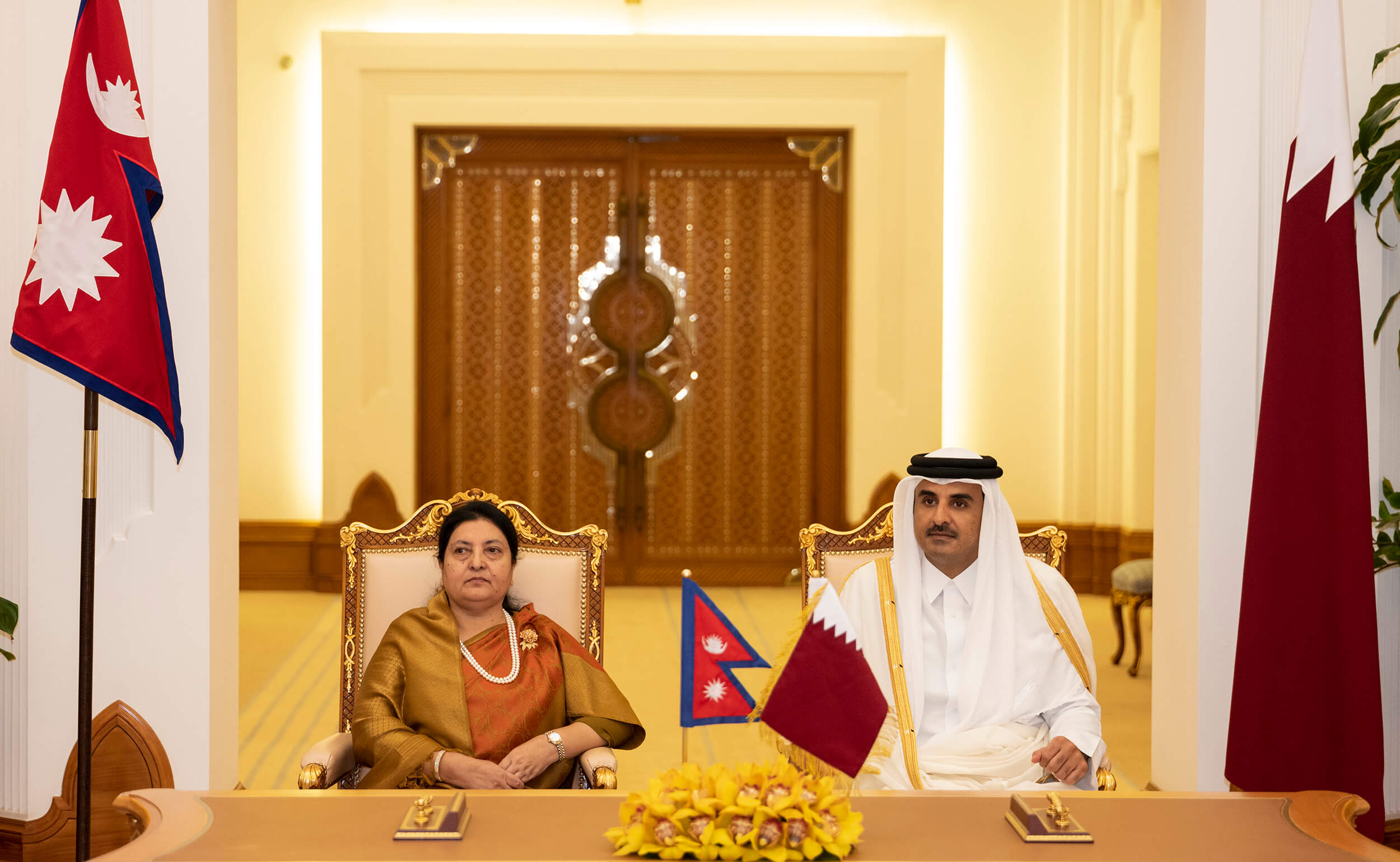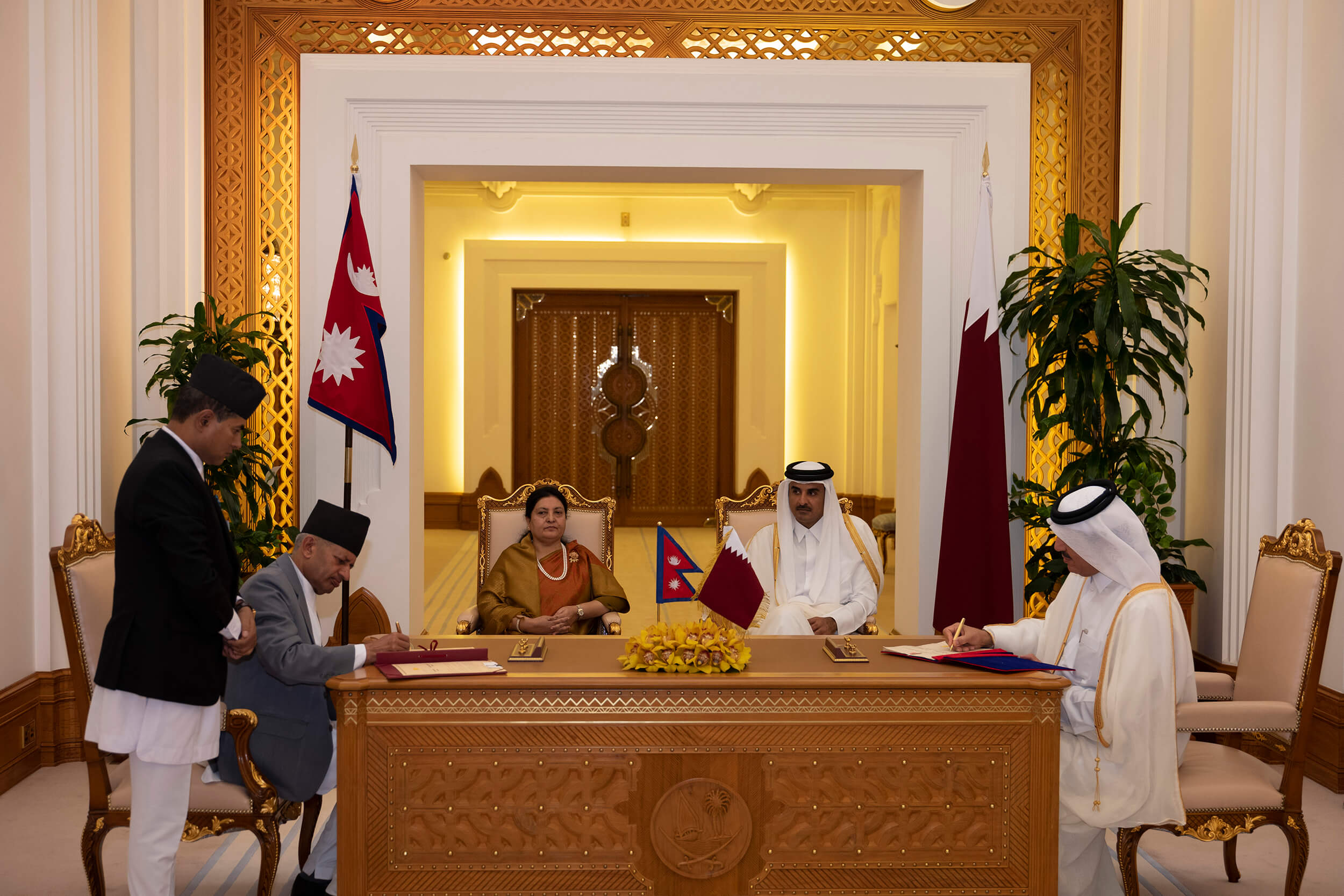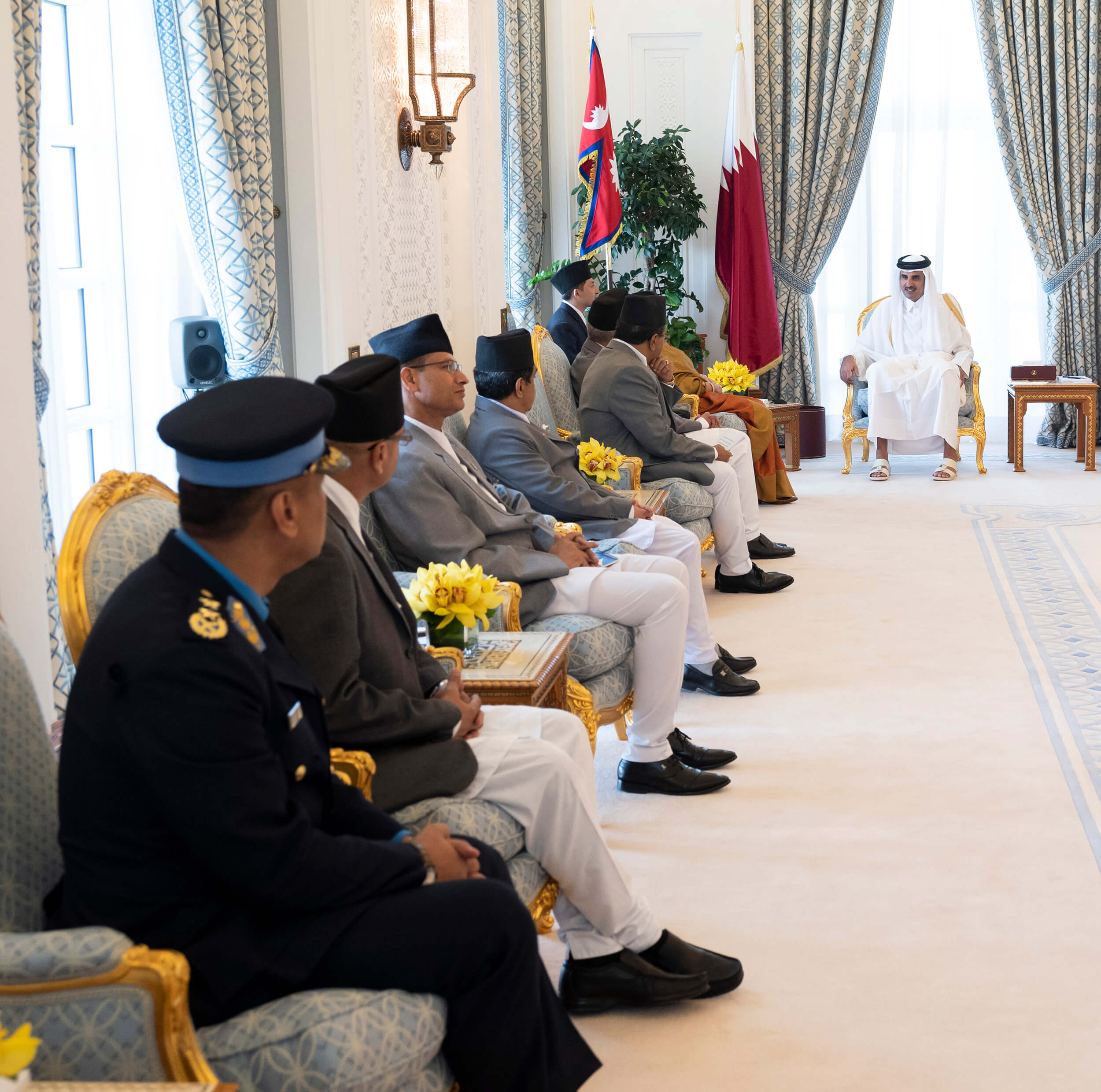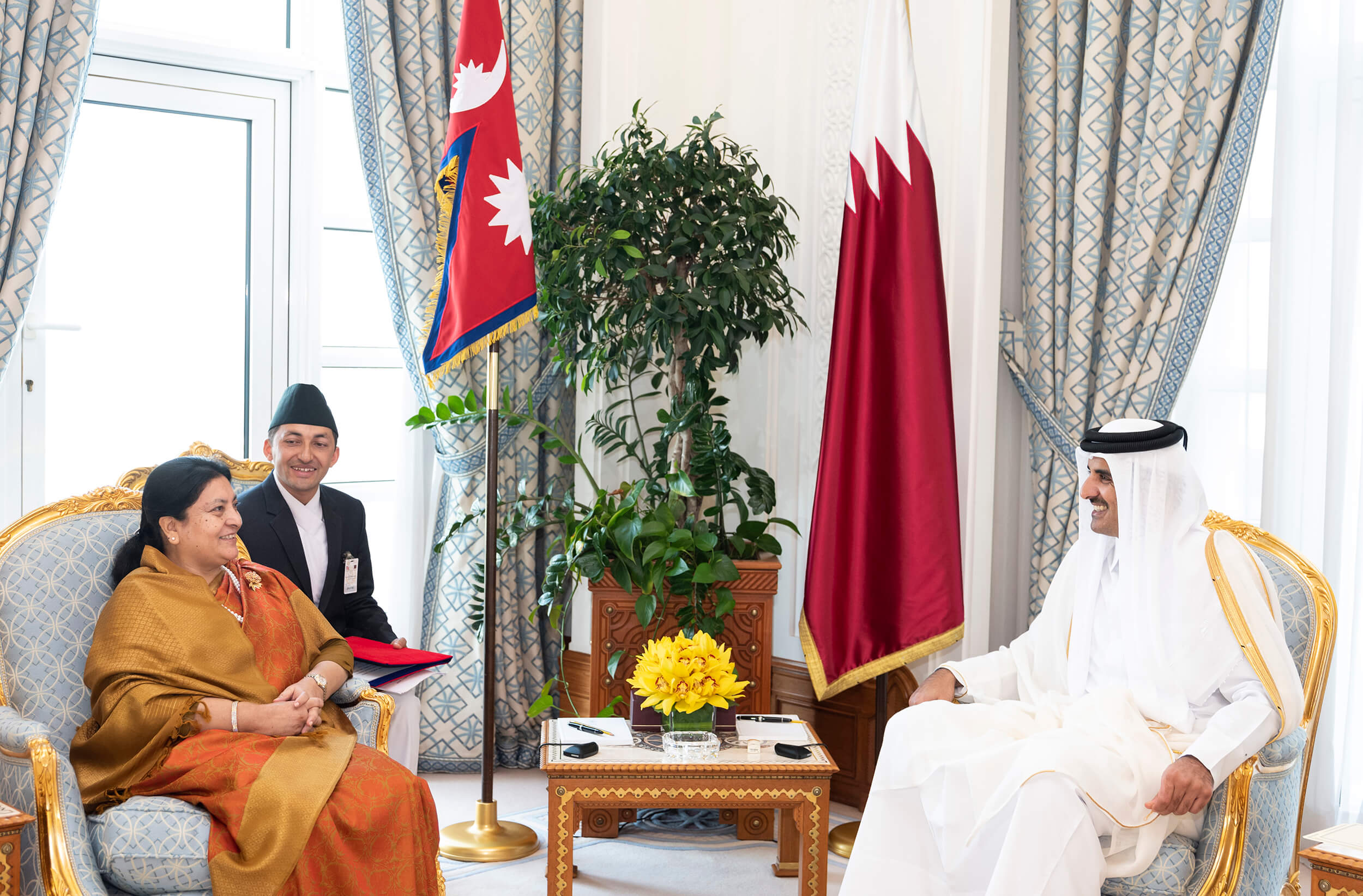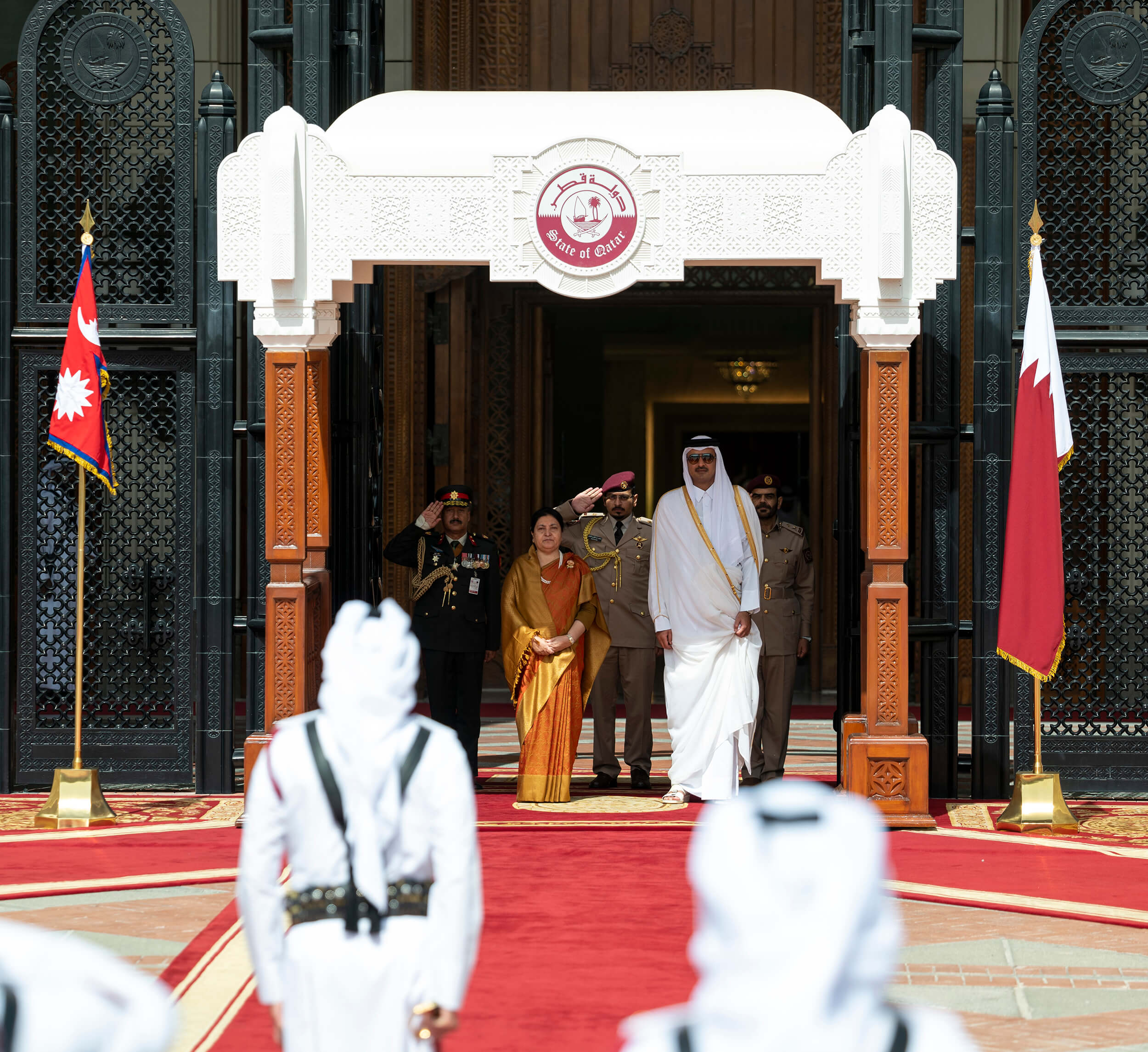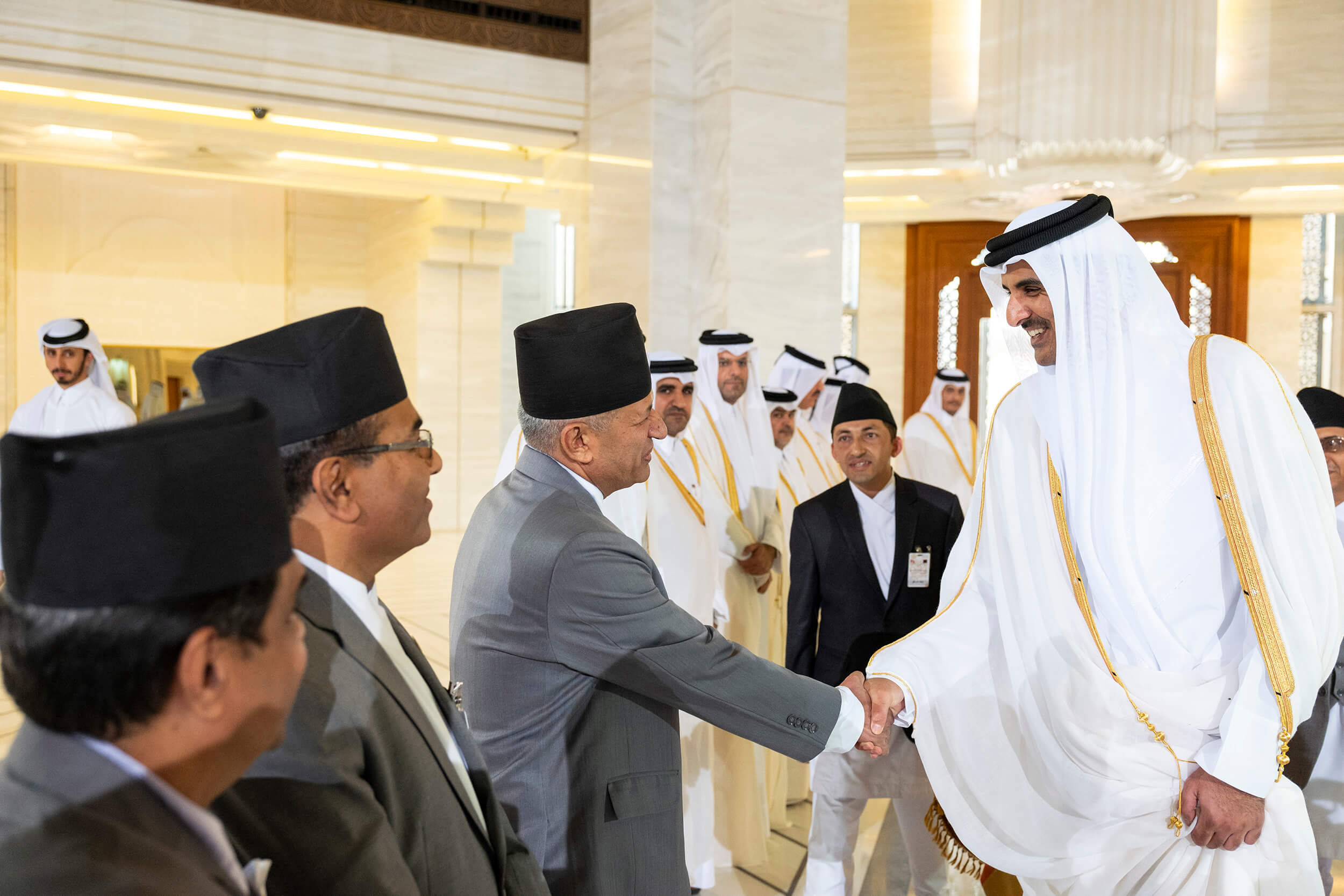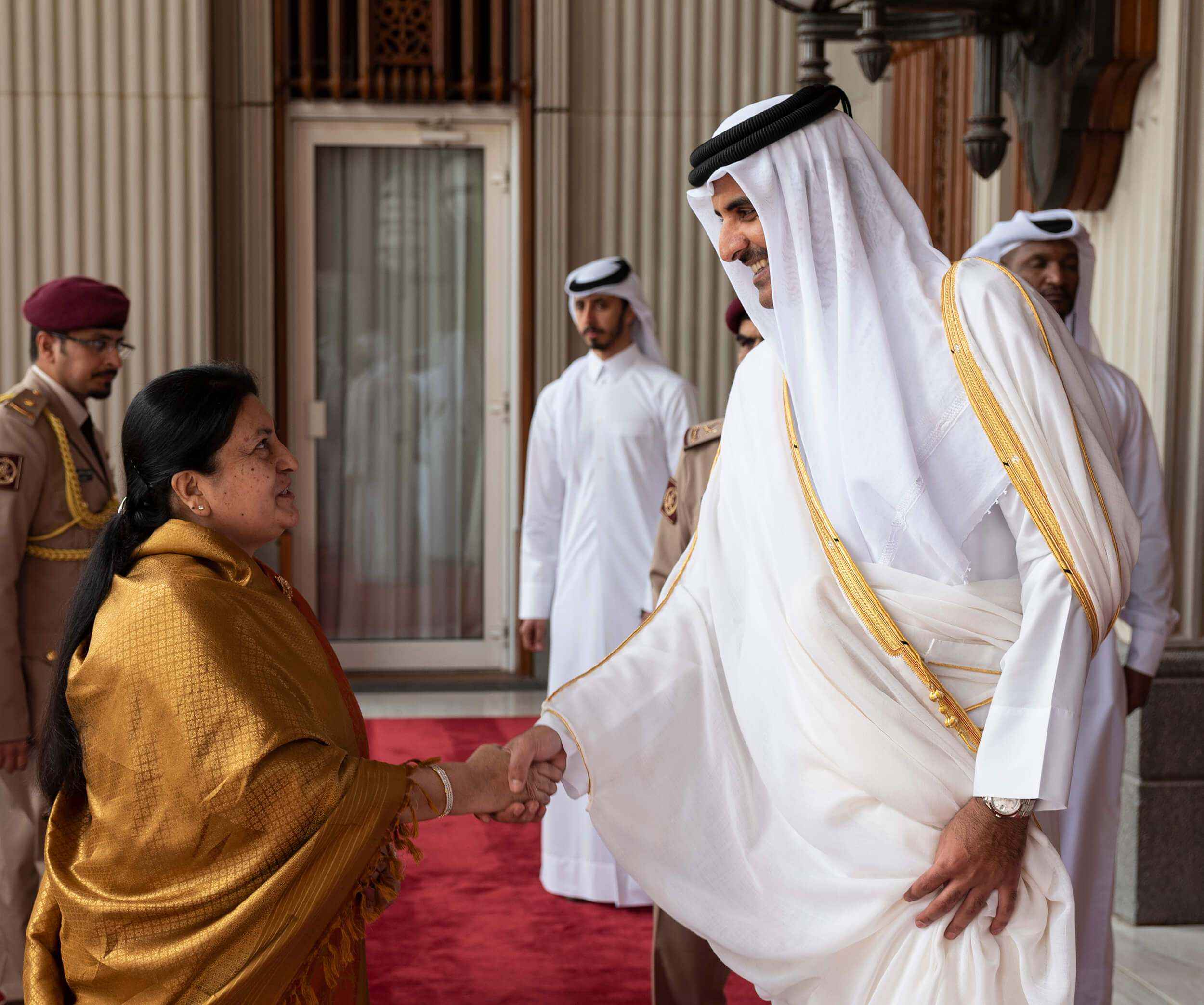 His Highness The Amir Sheikh Tamim bin Hamad Al Thani held a session of official talks with HE President of Federal Democratic Republic of Nepal Bidya Devi Bhandari, at the Amiri Diwan on Tuesday afternoon.

At the beginning of the meeting, HH The Amir welcomed HE the President and the accompanying delegation, pointing to the importance of this visit which will develop and advance cooperation between the two friendly countries in various fields for the interest of their peoples.

For her part, HE the President expressed her thanks to HH The Amir for inviting her to visit the State of Qatar, stressing her confidence that the visit will contribute to promote friendship and cooperation ties between Nepal and Qatar to a wider perspective.

The session of talks discussed ways to enhance and promote bilateral relations in various fields, especially in the areas of investment, education, agriculture, food security and exchange of experiences, especially as Qatar hosts a large number of Nepalese workforce.

During the talks, HE the President praised Qatar's efforts to protect the rights of expatriate workers in the State of Qatar, including Nepalese workers, lauding the legislation and measures taken by Qatar in this regard.

The talks also dealt with a number of issues of common concern.

Following the session of talks, HH The Amir and HE the President of the Republic of Nepal witnessed the signing of an agreement and a memorandum of understanding between the governments of the two countries. An agreement on the cancellation of visa for holders of diplomatic, private and official passports and a memorandum of understanding in agriculture and food security were signed. The MoU aimed at supporting agricultural development and cooperation between the two countries.

The talks and the signing ceremony were attended by a number of Their Excellencies ministers.

On the Nepalese side, they were attended by Their Excellencies members of the official delegation accompanying HE the President.

HE the President of the Republic of Nepal arrived earlier at the Amiri Diwan, where she was accorded an official reception ceremony.