HH The Amir Meets Omani Interior Minister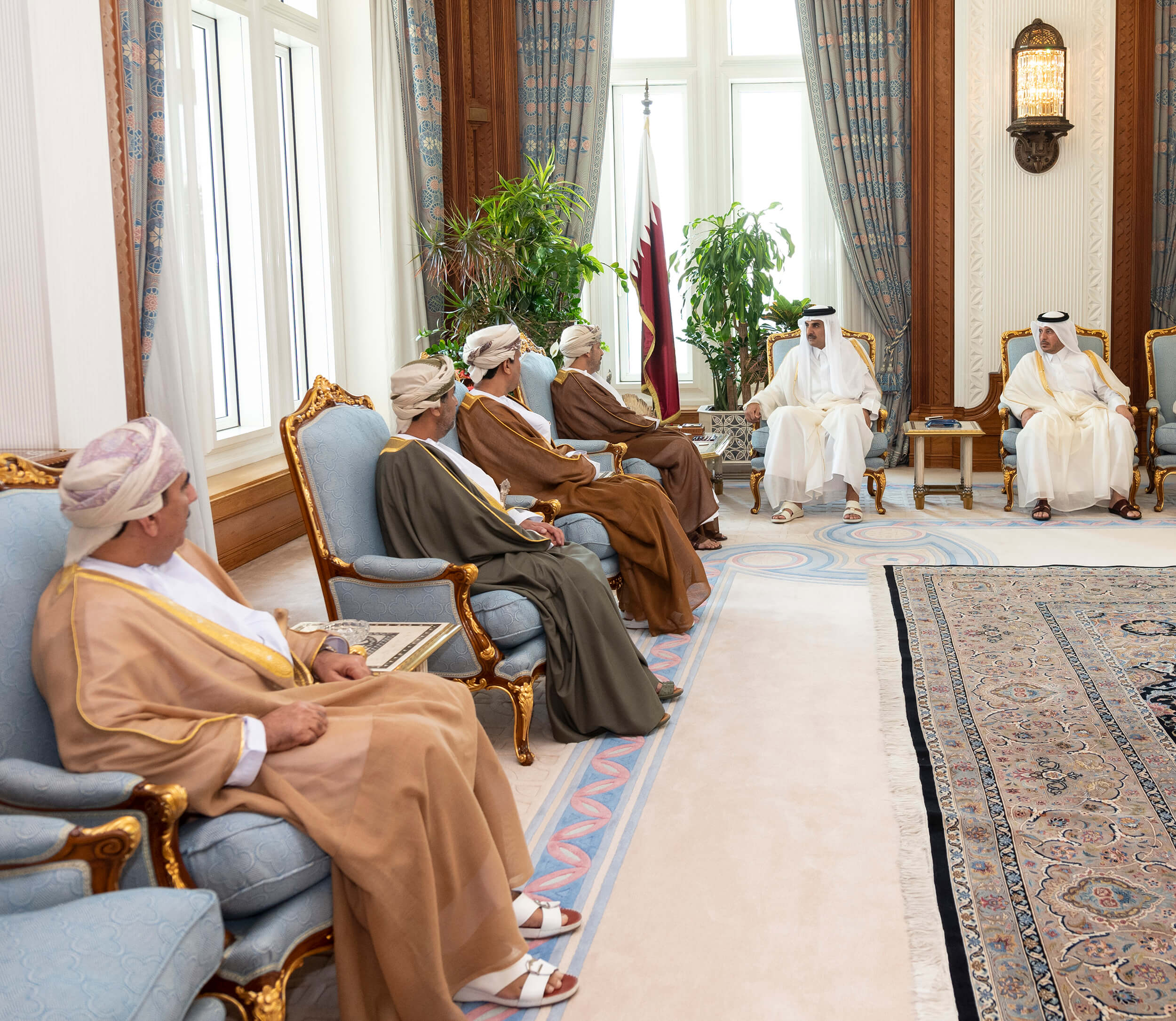 His Highness The Amir Sheikh Tamim bin Hamad Al Thani met with HE Minister of Interior of the Sultanate of Oman Sayyid Hamoud bin Faisal Al-Busaidi, who called on HH The Amir to greet him on the occasion of his visit to the country to attend the 12th International Exhibition of Internal Security and Civil Defense (Milipol Qatar 2018).

At the outset of the meeting, HE Sayyid Hamoud bin Faisal Al Busaidi conveyed the greetings of HM Sultan Qaboos bin Said of Oman to HH The Amir and his wishes of further health and happiness, and to the people of Qatar further progress and prosperity.

HH The Amir entrusted HE the Omani Interior Minister to convey his wishes of good health and happiness to HM Sultan Qaboos bin Said, and more progress and prosperity to the Omani people.

The meeting reviewed the fraternal relations between the two countries and means of developing them.

The meeting was attended by HE Prime Minister and Minister of Interior Sheikh Abdullah bin Nasser bin Khalifa Al Thani.