HH The Amir, President of Rwanda Hold Talks Session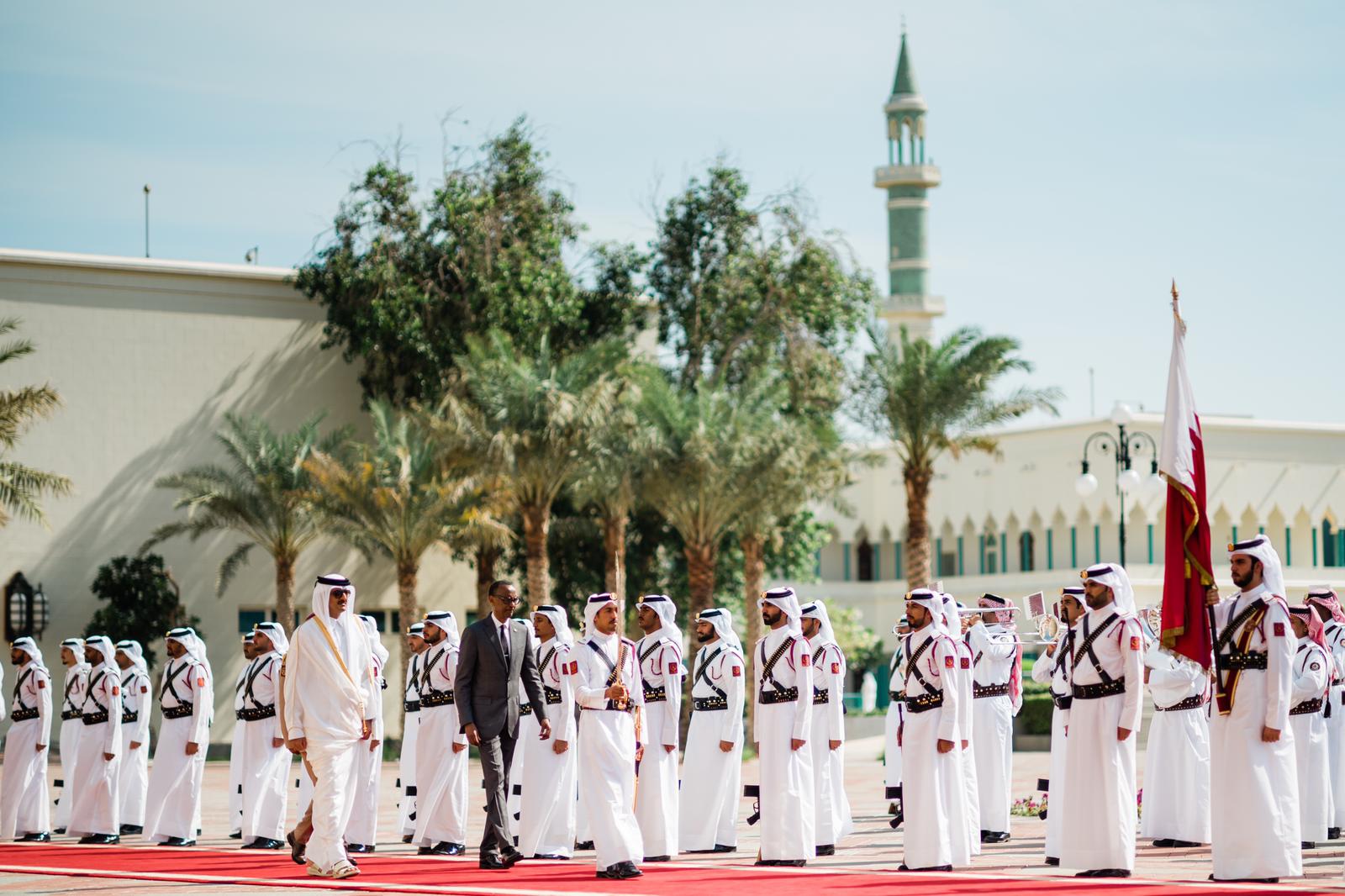 His Highness The Amir Sheikh Tamim bin Hamad Al Thani and HE President of the Republic of Rwanda Paul Kagame, President of the current session of the African Union, held an official talks session at the Amiri Diwan on Thursday.

At the outset of the session HH The Amir welcomed the visit of HE the Rwandan President and the accompanying delegation, pointing out to the importance of the visit, which reflects the desire of the two sides to develop cooperation relations in various fields.

For his part, HE the President of the Republic of Rwanda expressed thanks and appreciation to HH The Amir for the hospitality and warm reception accorded to him, stressing the importance of the relations between the two countries and hoping that the visit would contribute to enhancing friendship and cooperation and elevating them to higher levels.

The session reviewed aspects of cooperation between the two countries in the political, economic, investment and agricultural fields as well as mineral sector, and the prospects for developing them to serve the common interests and realize the aspirations of the two countries and friendly peoples.

During the talks session, the two sides discussed the latest regional and international developments and exchanged views on them. They also discussed strengthening cooperation mechanisms between the State of Qatar and the African Union.

Following the session , HH The Amir and HE the President of Rwanda witnessed the signing of an air services agreement, an agreement on the promotion and protection of mutual investments and a memorandum of understanding on economic, trade and technical cooperation.

A number of Their Excellences Ministers attended the session and the signing ceremonies.

On the Rwandan side, members of the official delegation accompanying HE the President attended.

HE the President of Rwanda arrived at the Amiri Diwan earlier, where he was accorded an official reception ceremony.