HH The Amir, President of Ghana Discuss Ties and Cooperation Prospects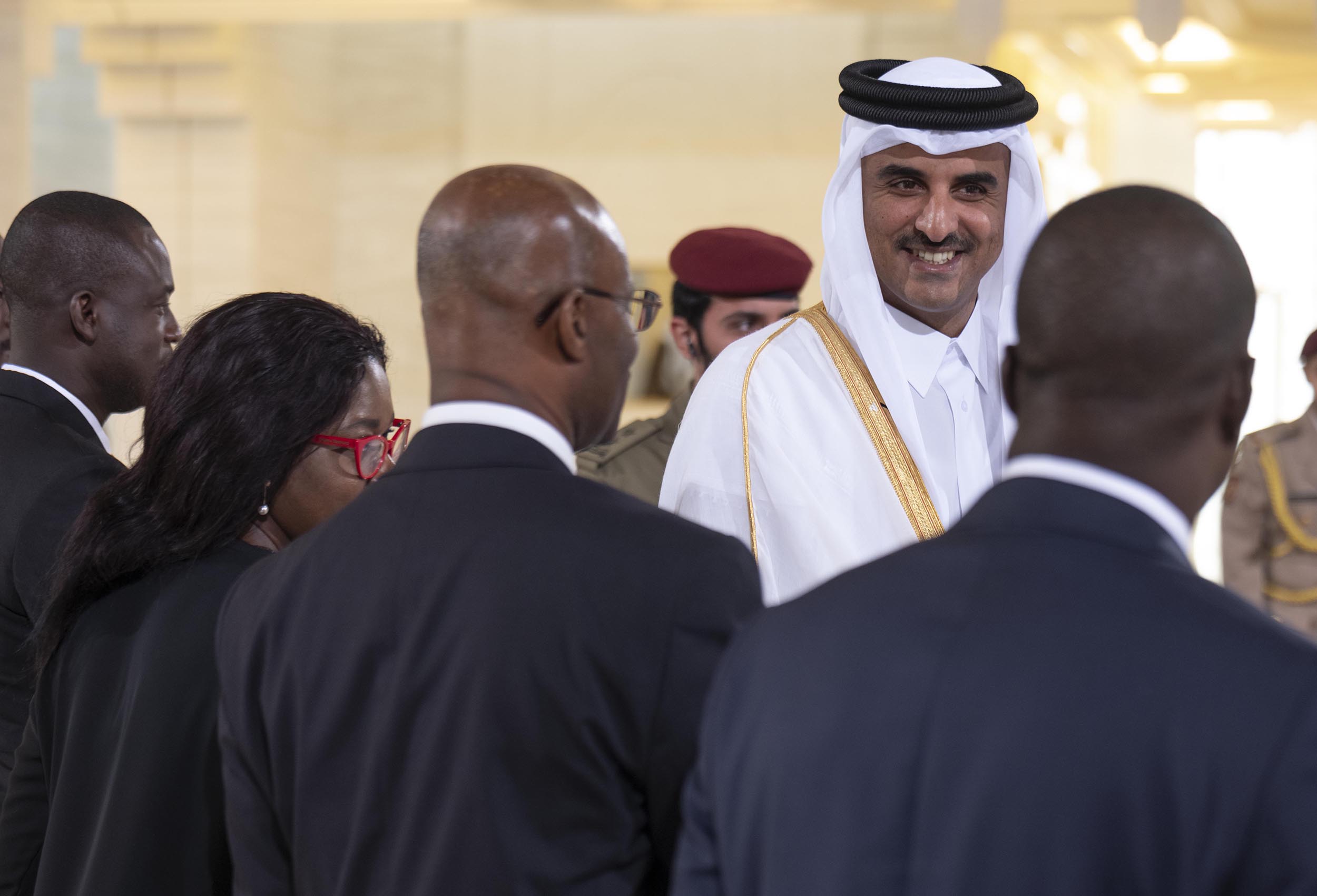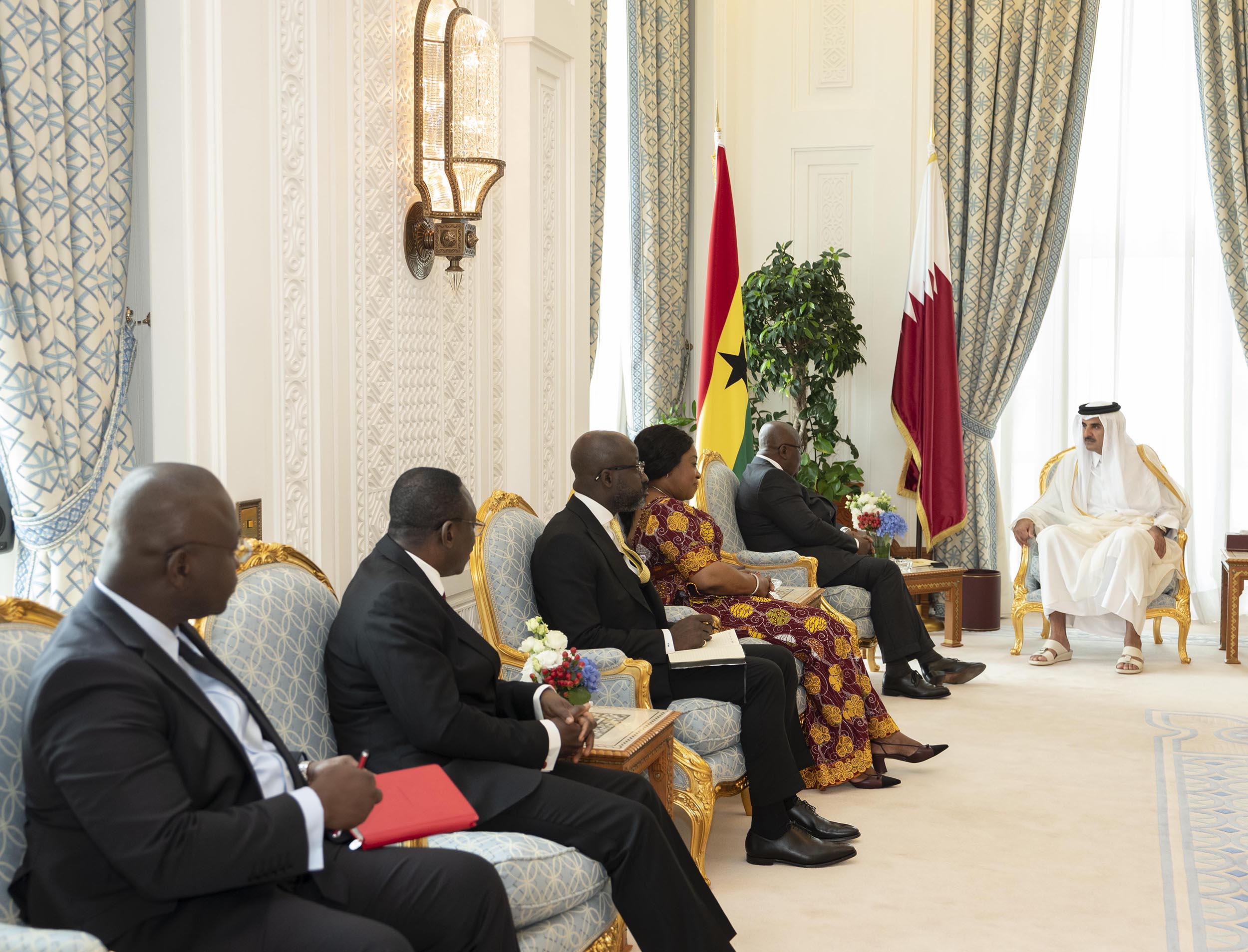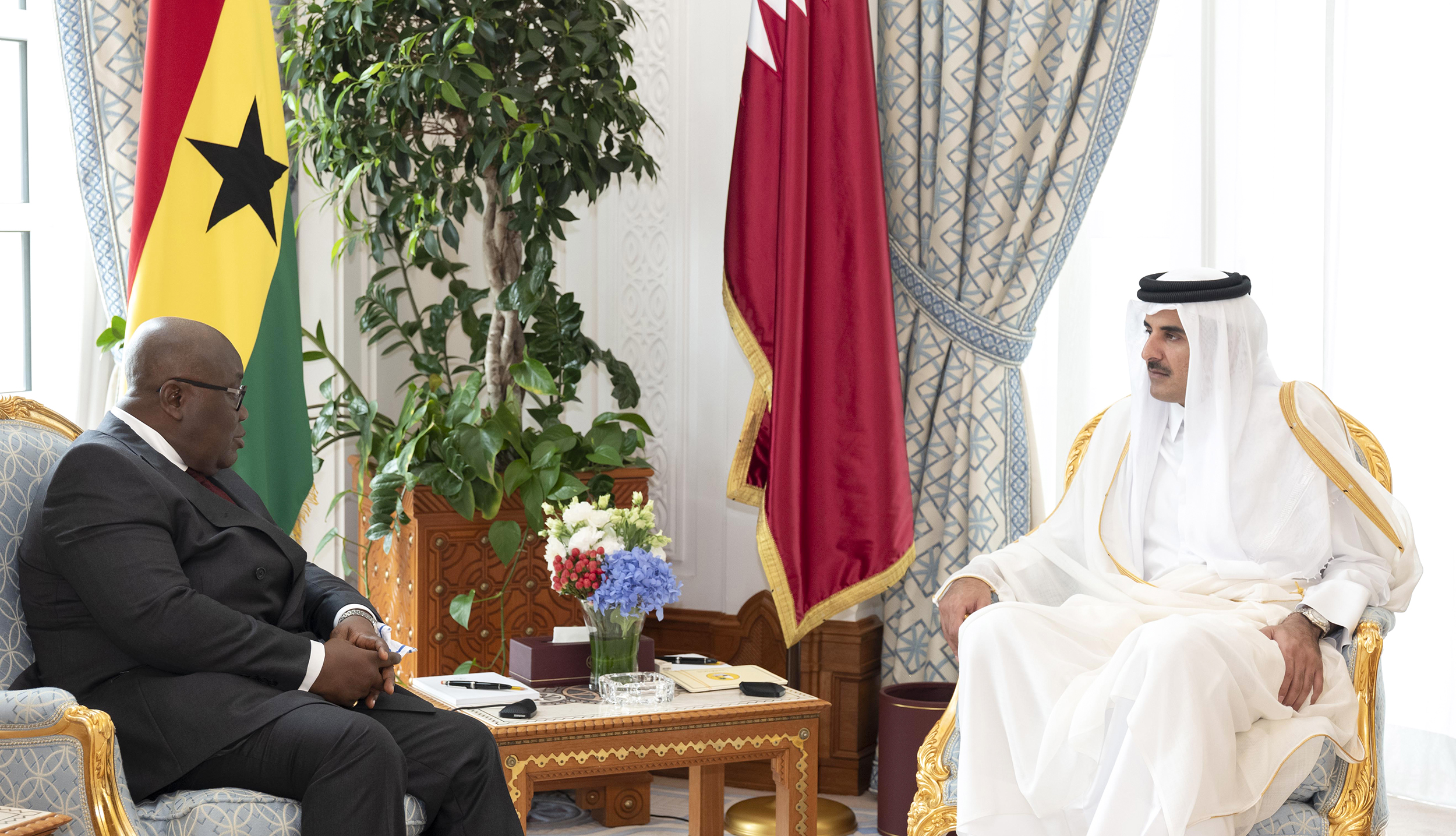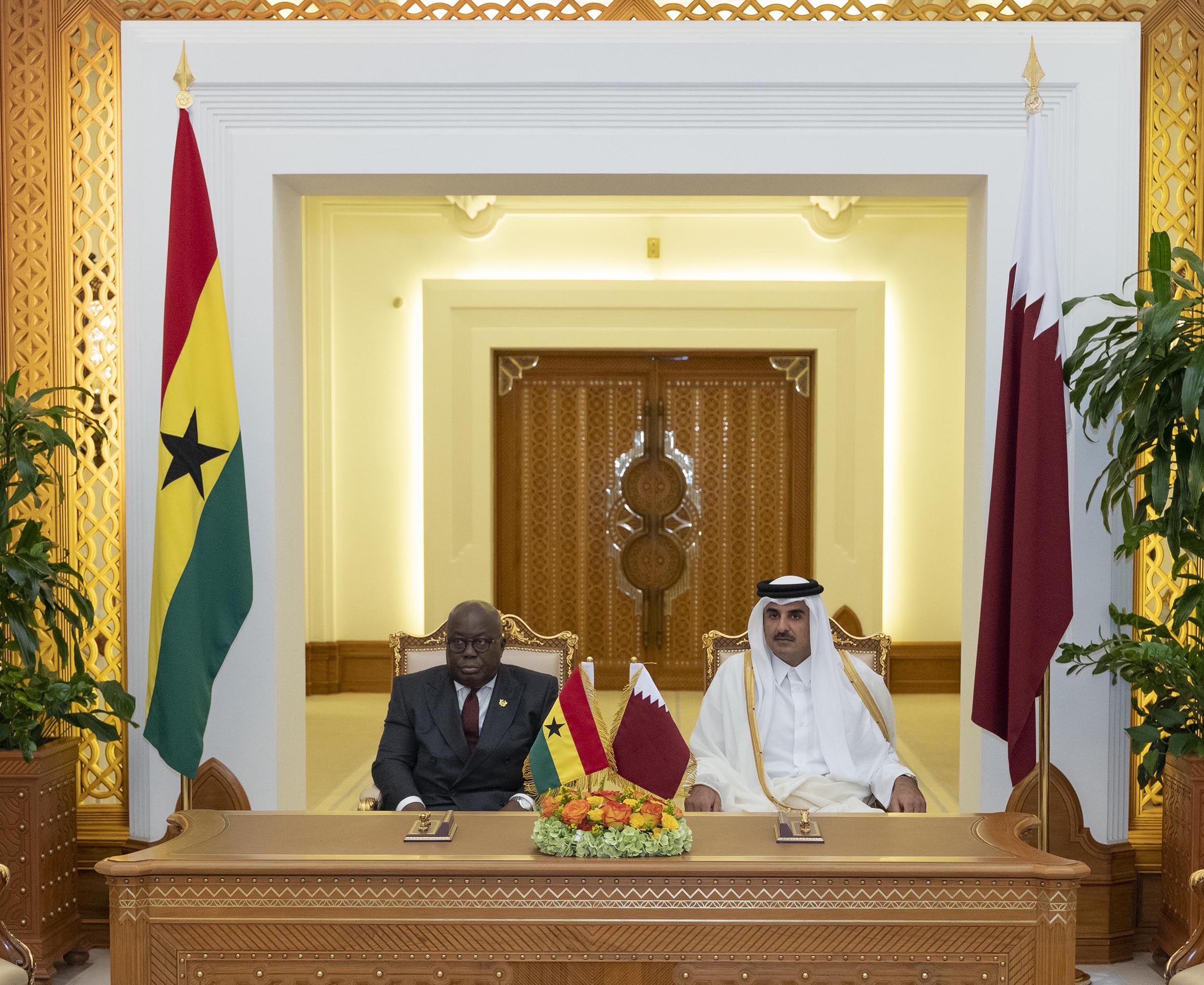 His Highness The Amir Sheikh Tamim bin Hamad Al Thani held a session of official talks with HE President of the Republic of Ghana Nana Akufo-Addo, at the Amiri Diwan on Tuesday.

At the beginning of the session, HH The Amir welcomed HE the President and the accompanying delegation, wishing them a pleasant stay and hoping that the visit would enhance the common interests of the two countries and contribute to opening new horizons for the development of relations between them in various fields.

For his part, HE the President of the Republic of Ghana expressed his thanks and appreciation to HH The Amir for the warm welcome and hospitality, noting the importance of the strong relations between the two countries, which this visit will further support and develop.

The talks dealt with enhancing bilateral cooperation between the two countries, especially in the fields of investment in agriculture, tourism, infrastructure and education. The two sides also exchanged views on a number of issues of common concern.

Then, HH The Amir and HE the President of Ghana witnessed the signing of cooperation agreements and two memorandums of understanding between the governments of the two countries, including an agreement on the avoidance of double taxation and the prevention of fiscal evasion with respect to income taxes, an agreement on the regulation of the employment of labor from the Republic of Ghana in the State of Qatar, an agreement on the cancellation of visa requirements for holders of diplomatic and private passports, a memorandum of understanding on consultations on issues of common interest between the Ministry of Foreign Affairs of the State of Qatar and the Ministry of Foreign Affairs and Regional Integration of the Republic of Ghana, and a memorandum of understanding between the Qatar Chamber and the Ghana National Chamber of Commerce and Industry.

The talks and the signing ceremony were attended by a number of Their Excellencies ministers.

On the Ghanaian side, they were attended by Their Excellencies members of the official delegation accompanying HE the President.

HE the President of the Republic of Ghana arrived earlier at the Amiri Diwan, where he was accorded an official reception ceremony.