HH The Amir, President of Zimbabwe Review Relations, Prospects of Cooperation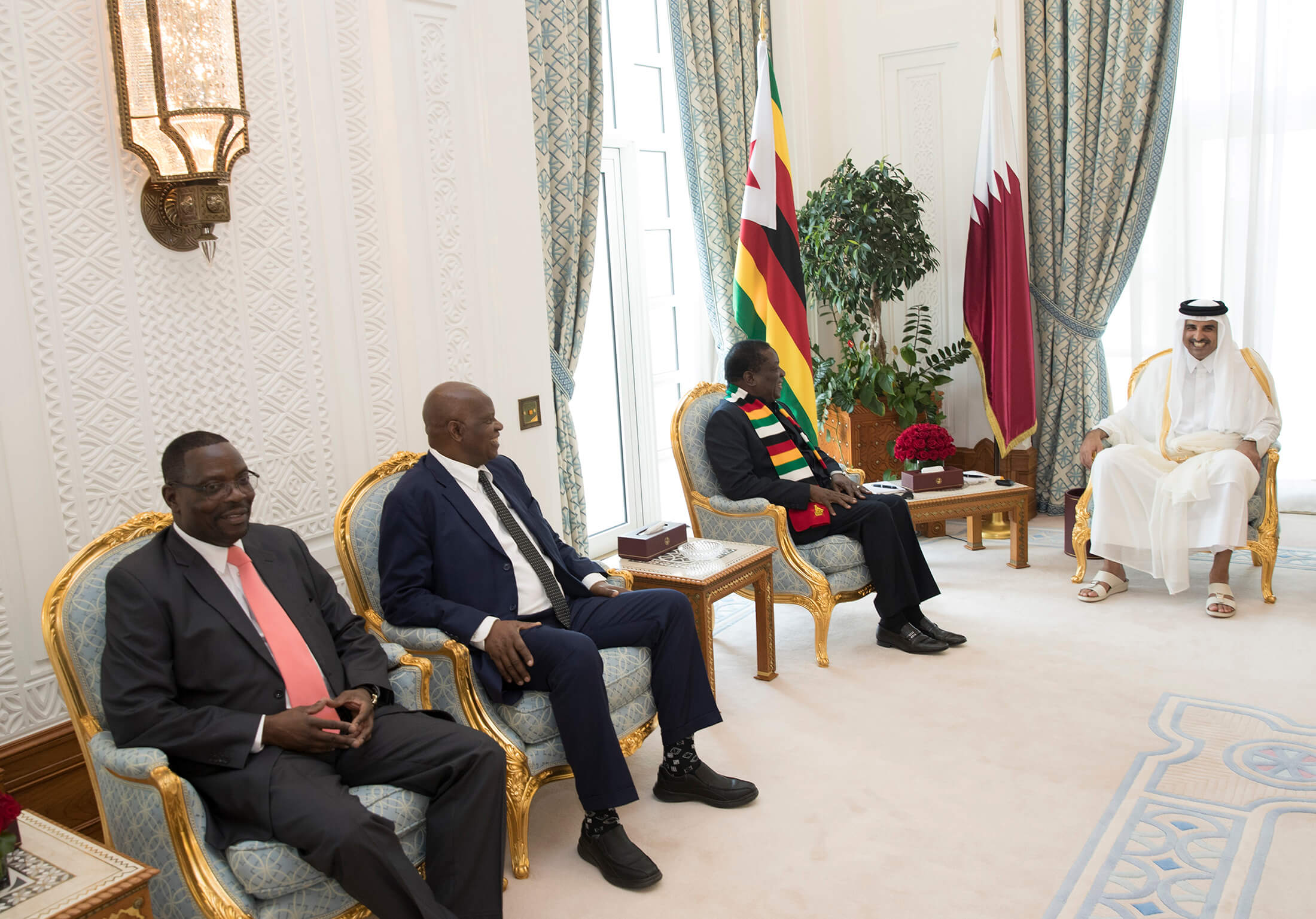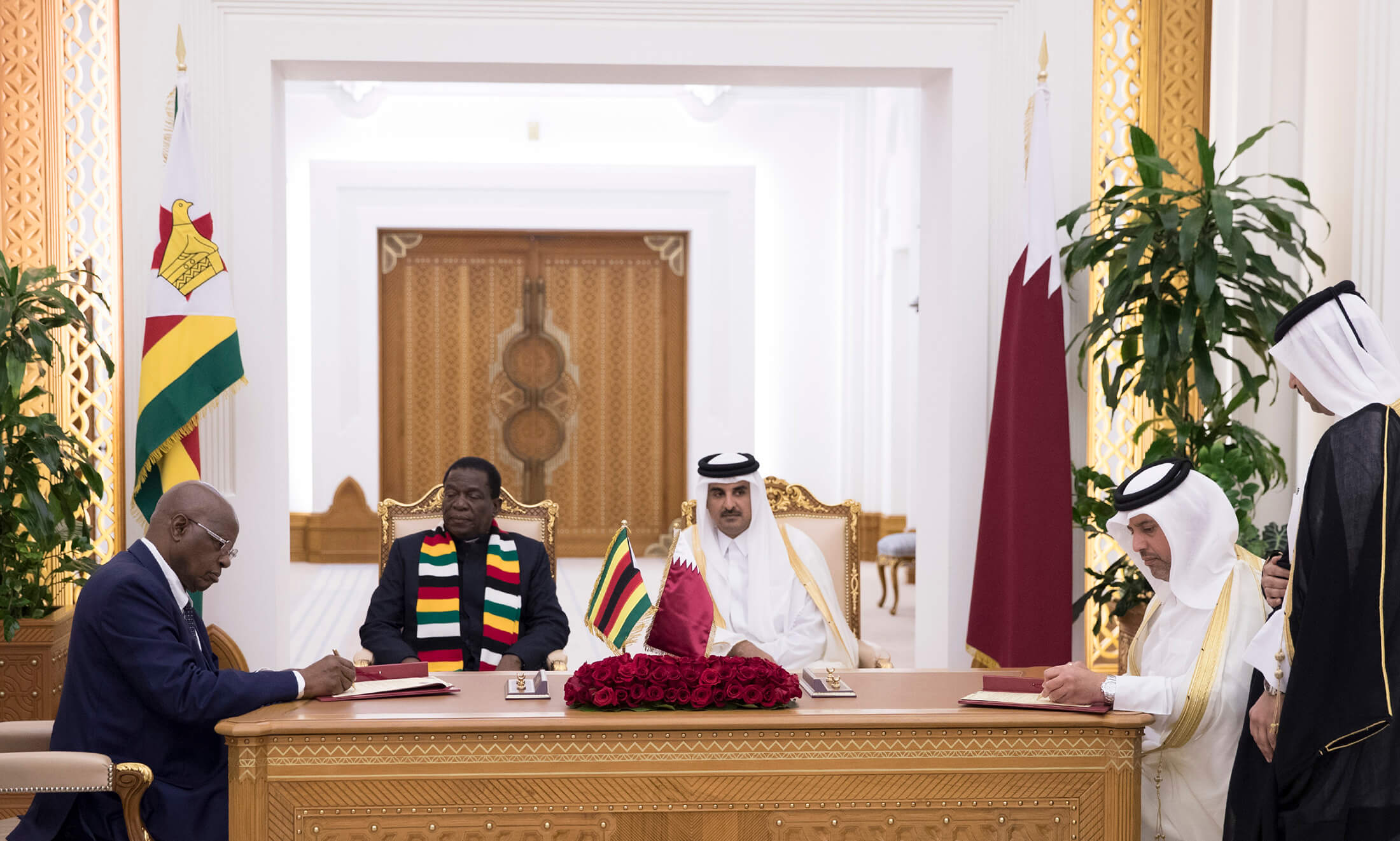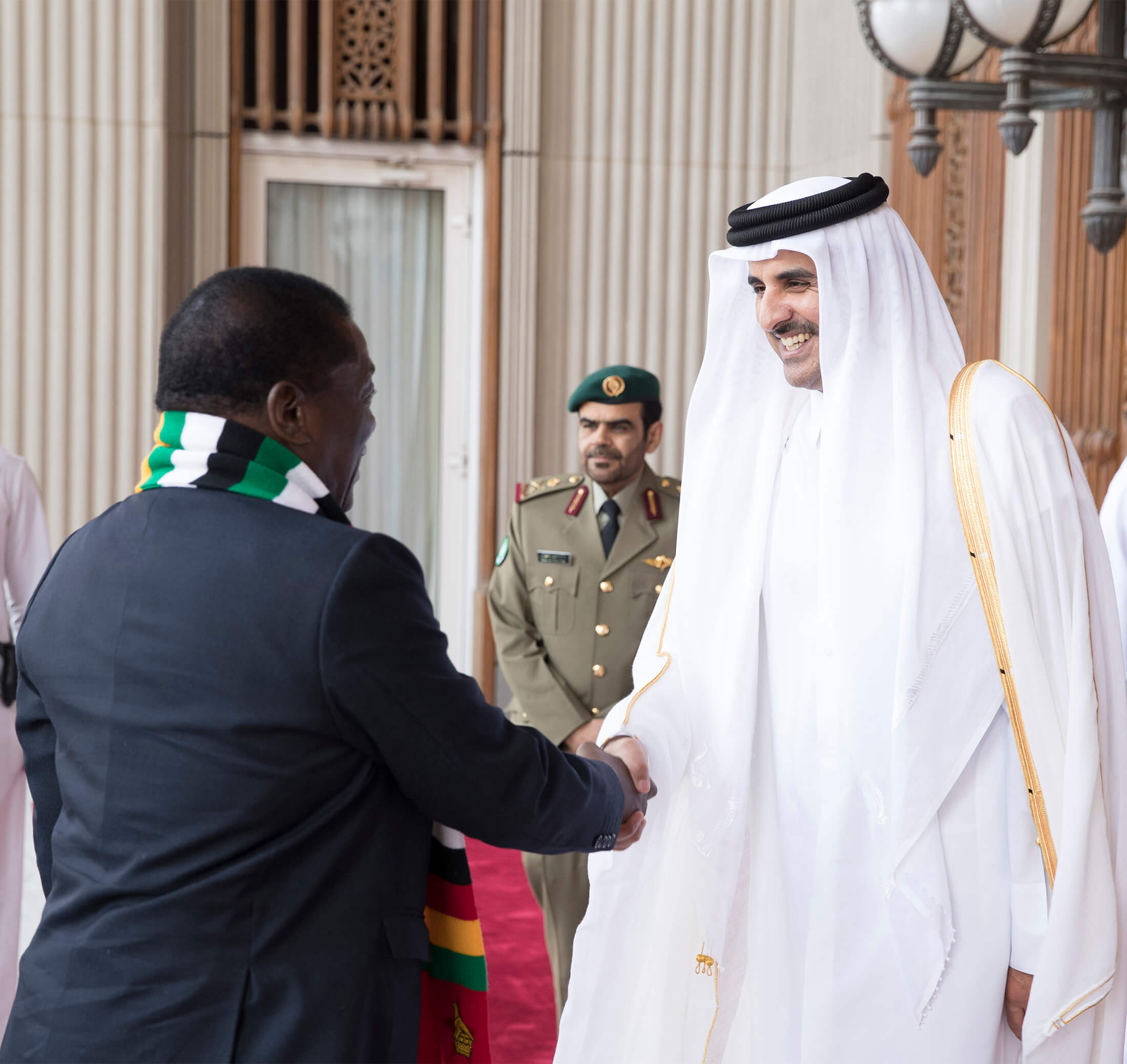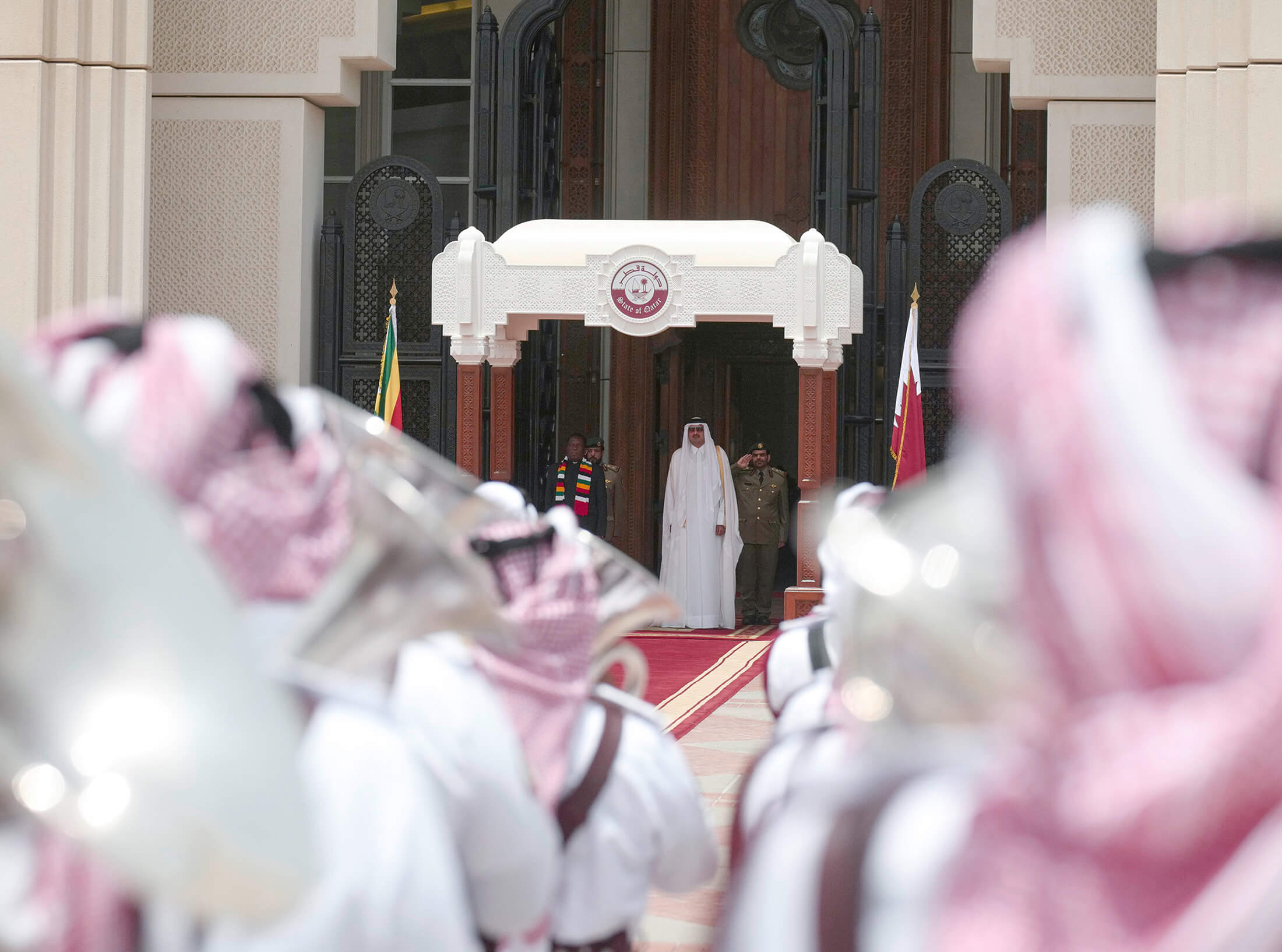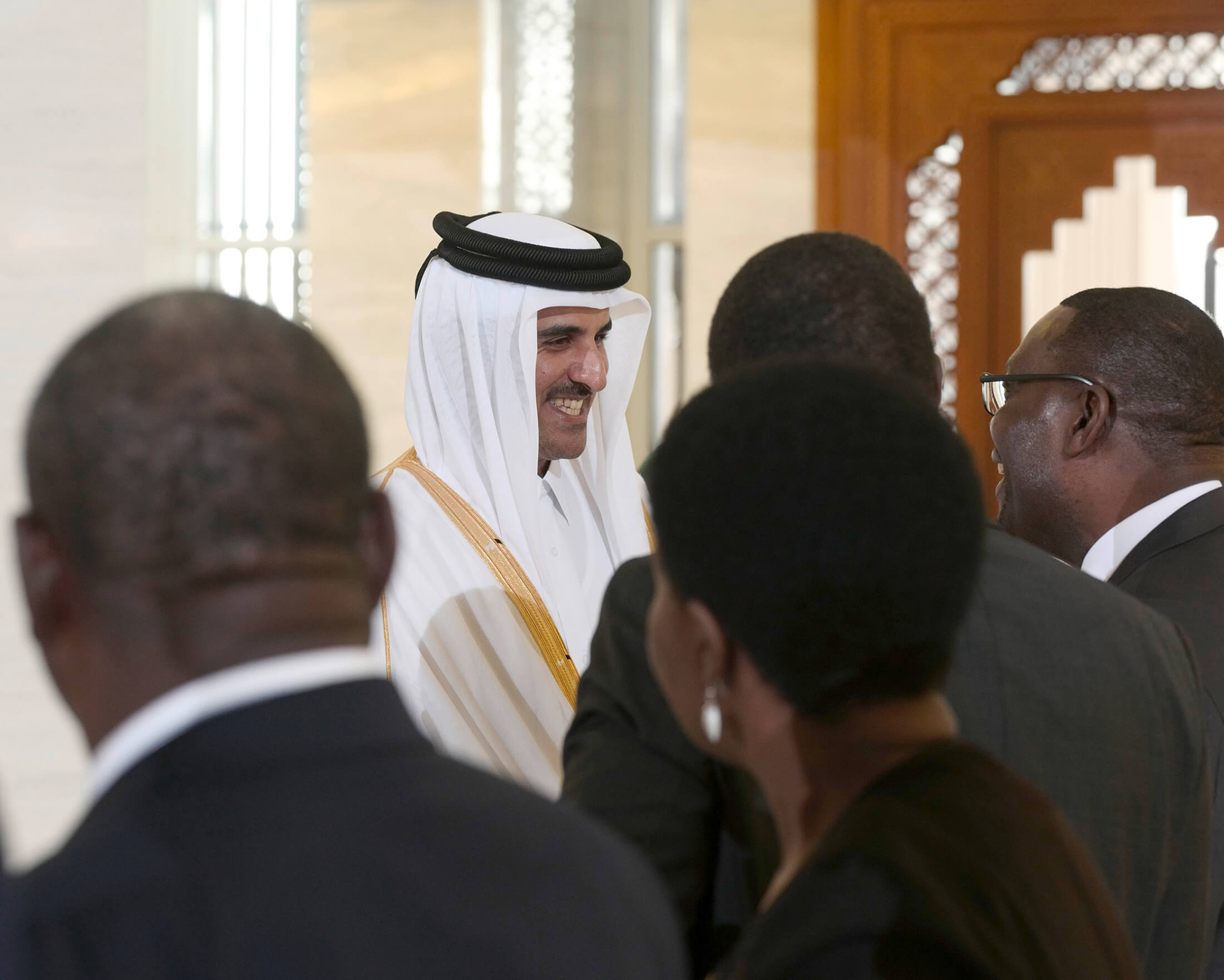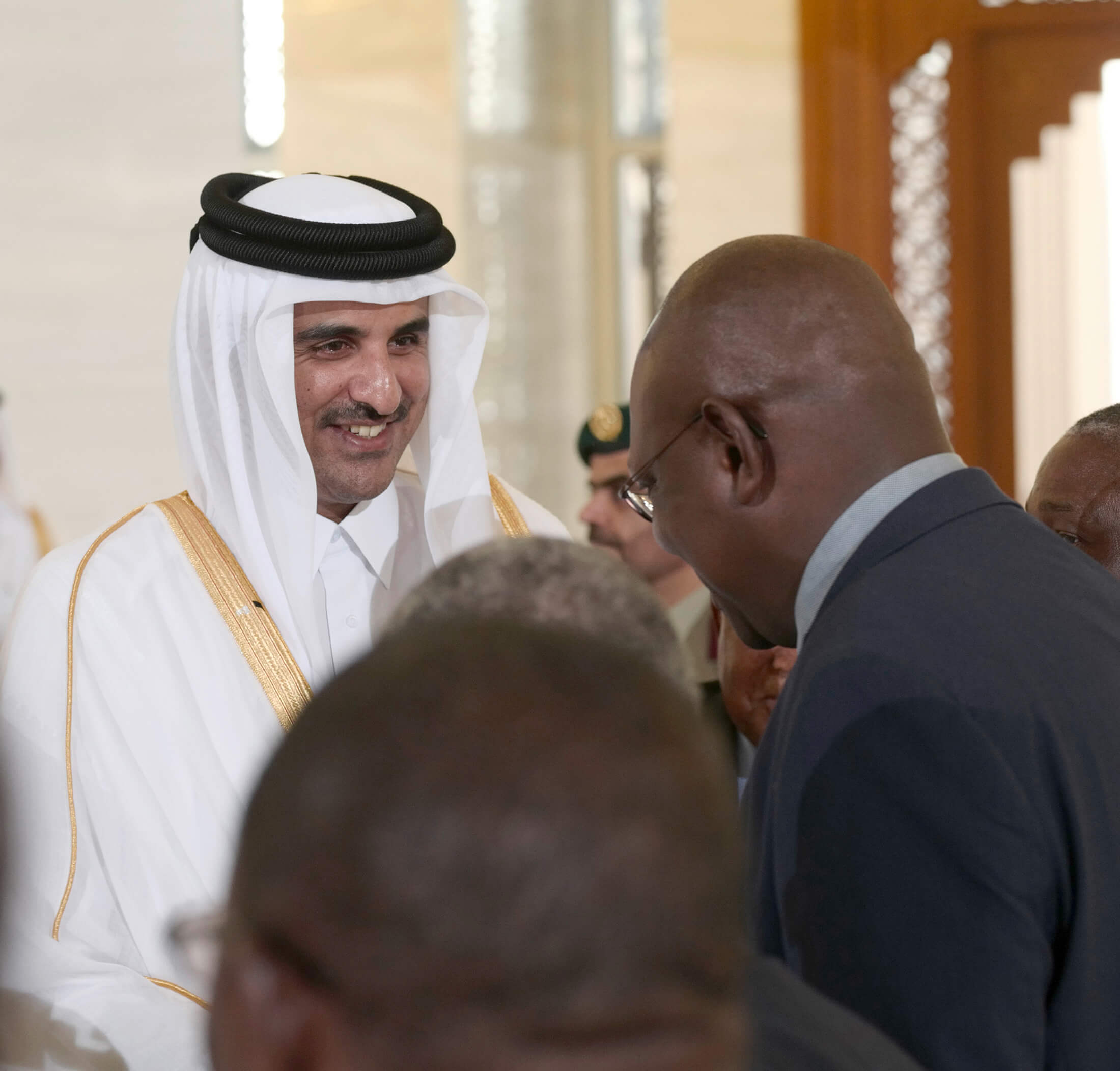 His Highness The Amir Sheikh Tamim bin Hamad Al Thani and HE President of the Republic of Zimbabwe, Emmerson Mnangagwa, held on Monday a session of official talks at the Amiri Diwan.

At the outset of the session, HH The Amir welcomed HE the president and the accompanying delegation, wishing them a good visit and hoping the visit would contribute in developing relations between the two countries on all fronts in a way that serves everyone.

For his part, HE the president of Zimbabwe thanked HH The Amir for the good reception and warm hospitality, expressing his delight to visit the State of Qatar and reaffirming that he hopes through the visit to deepen ties of bilateral cooperation in the mutual fields.

The talks touched on means of boosting and developing bilateral relations and prospects of cooperation between the two countries, particularly in the fields of investment and agriculture. The session also discussed a number of issues of common concern.

After that, HH The Amir and HE the president of Zimbabwe witnessed the signing of an agreement on economic, commercial and technical cooperation between the governments of the two countries.

A number of Their Excellencies ministers attended the session and the signing.

On the Zimbabwean side, a number of Their Excellencies members of the official delegation accompanying HE the president attended the session.

An official reception ceremony was held for HE the president of Zimbabwe upon his arrival at the Amiri Diwan.