HH The Amir, Somali President Discuss Boosting Bilateral Cooperation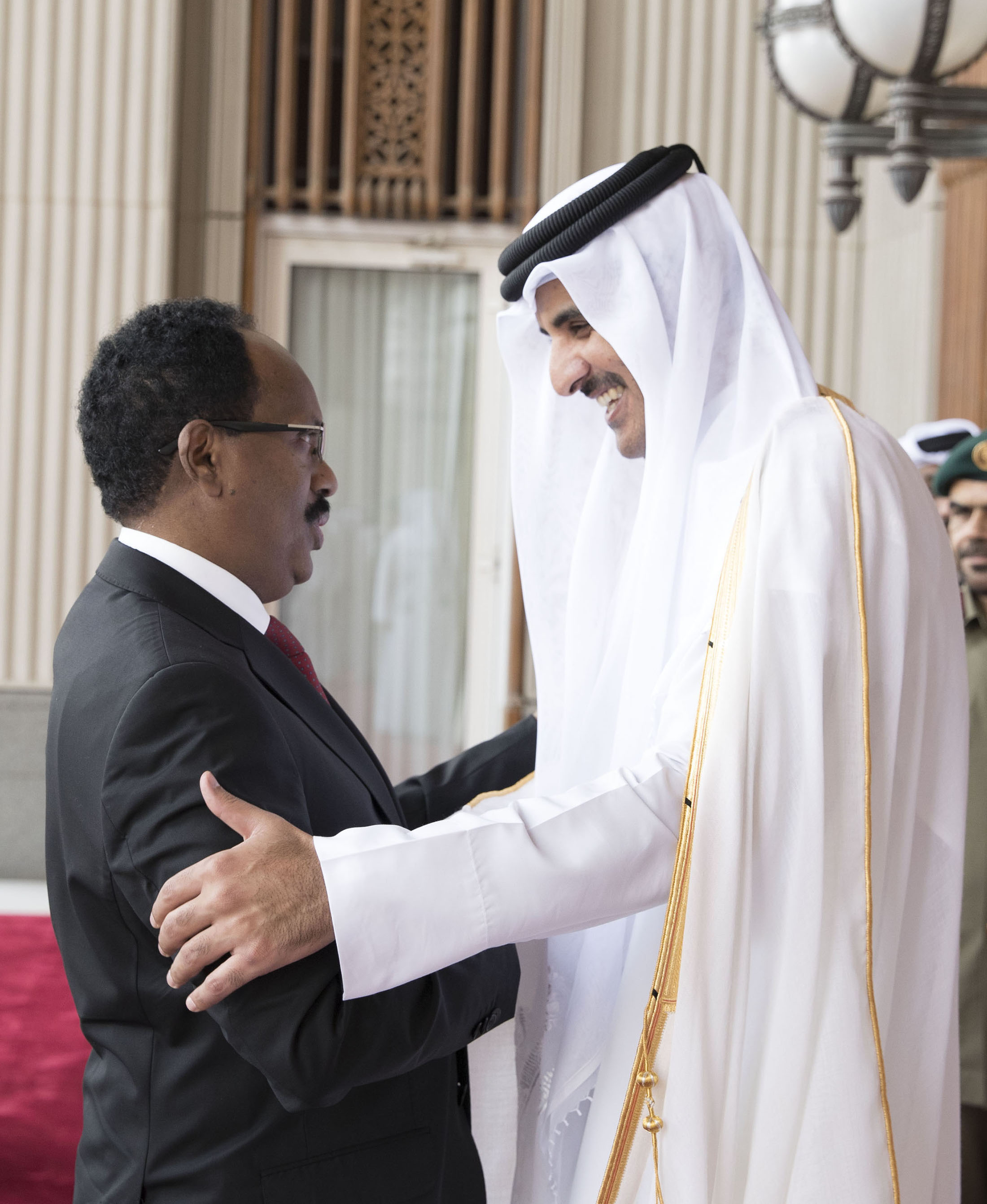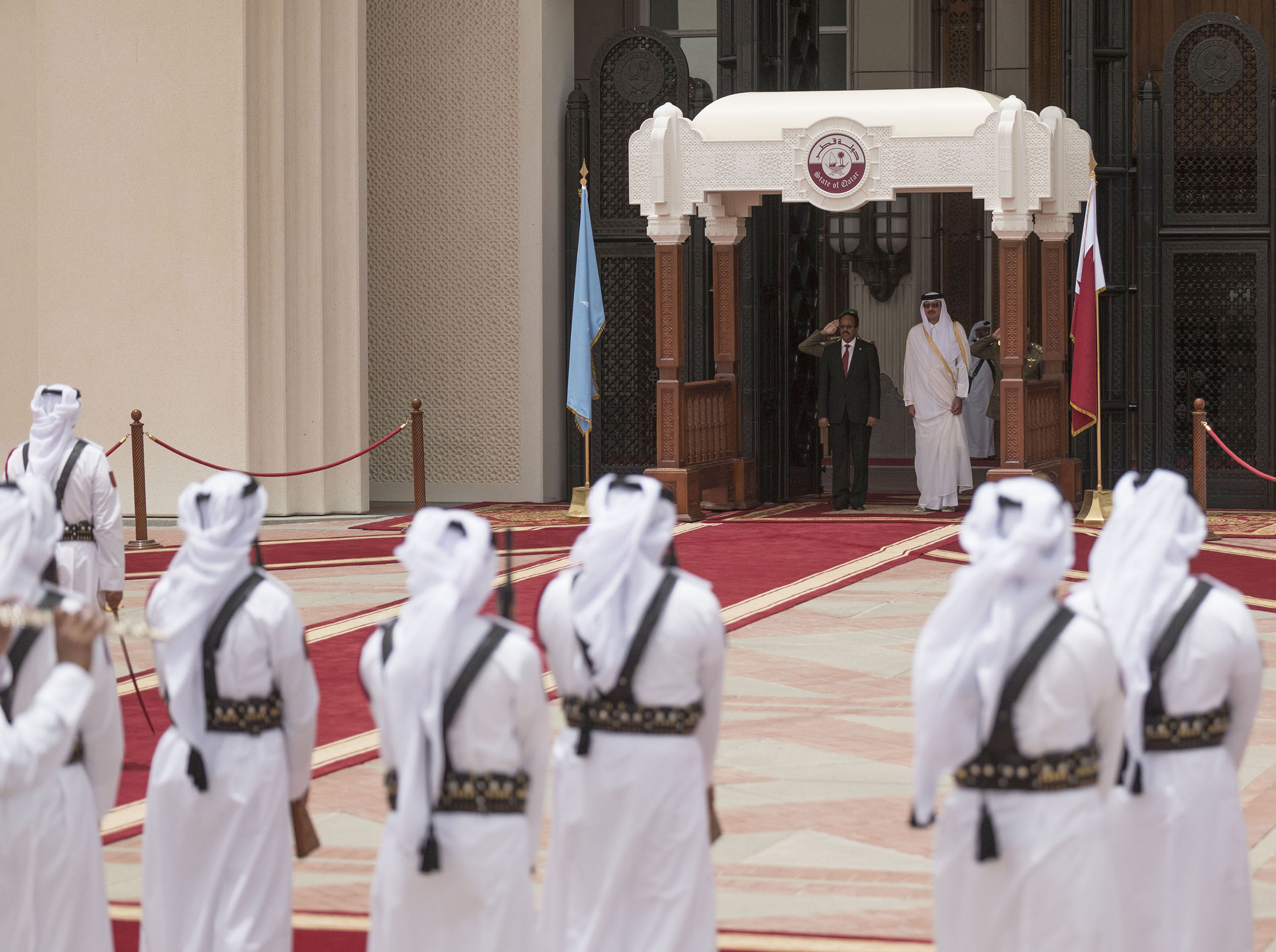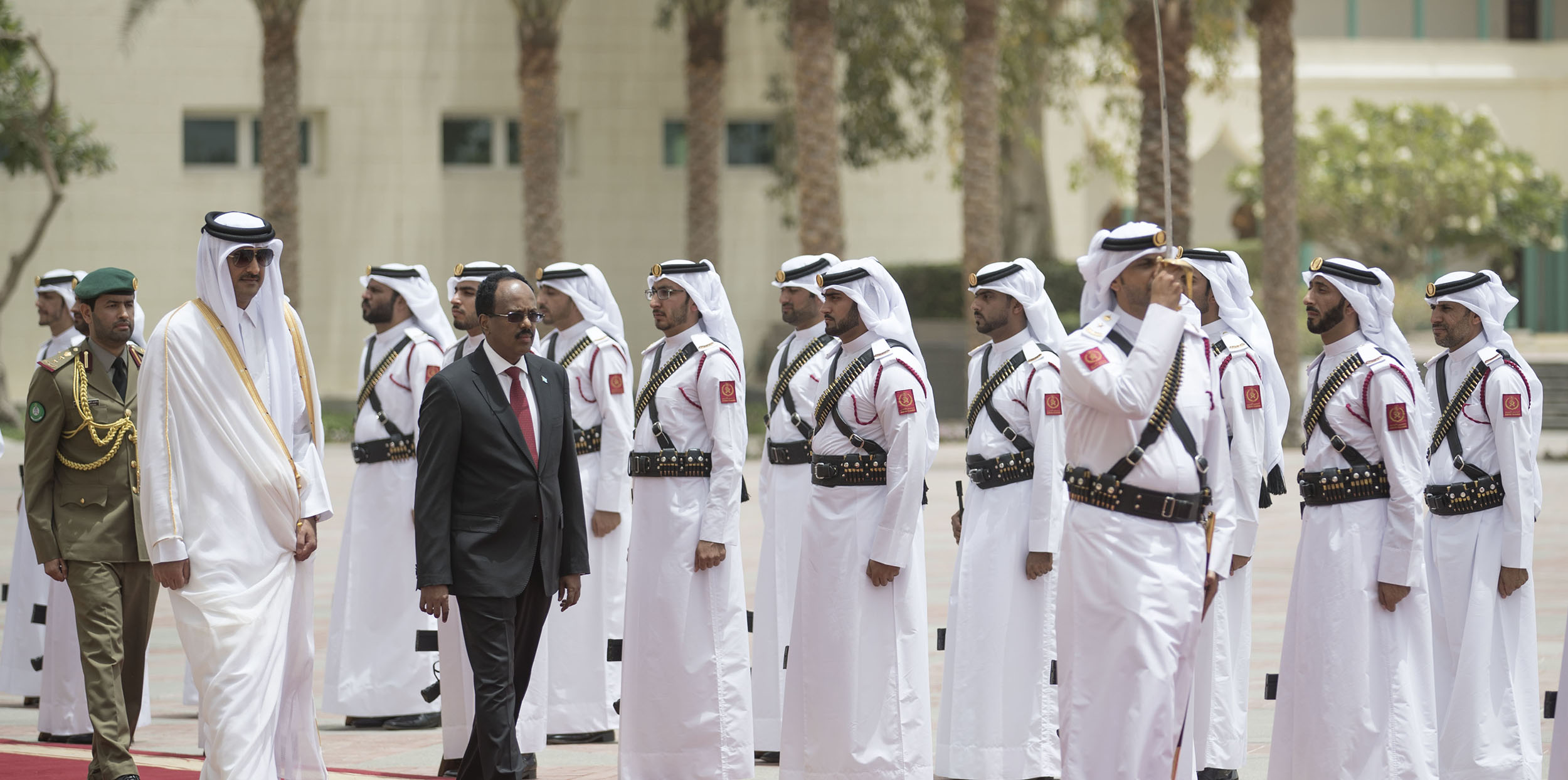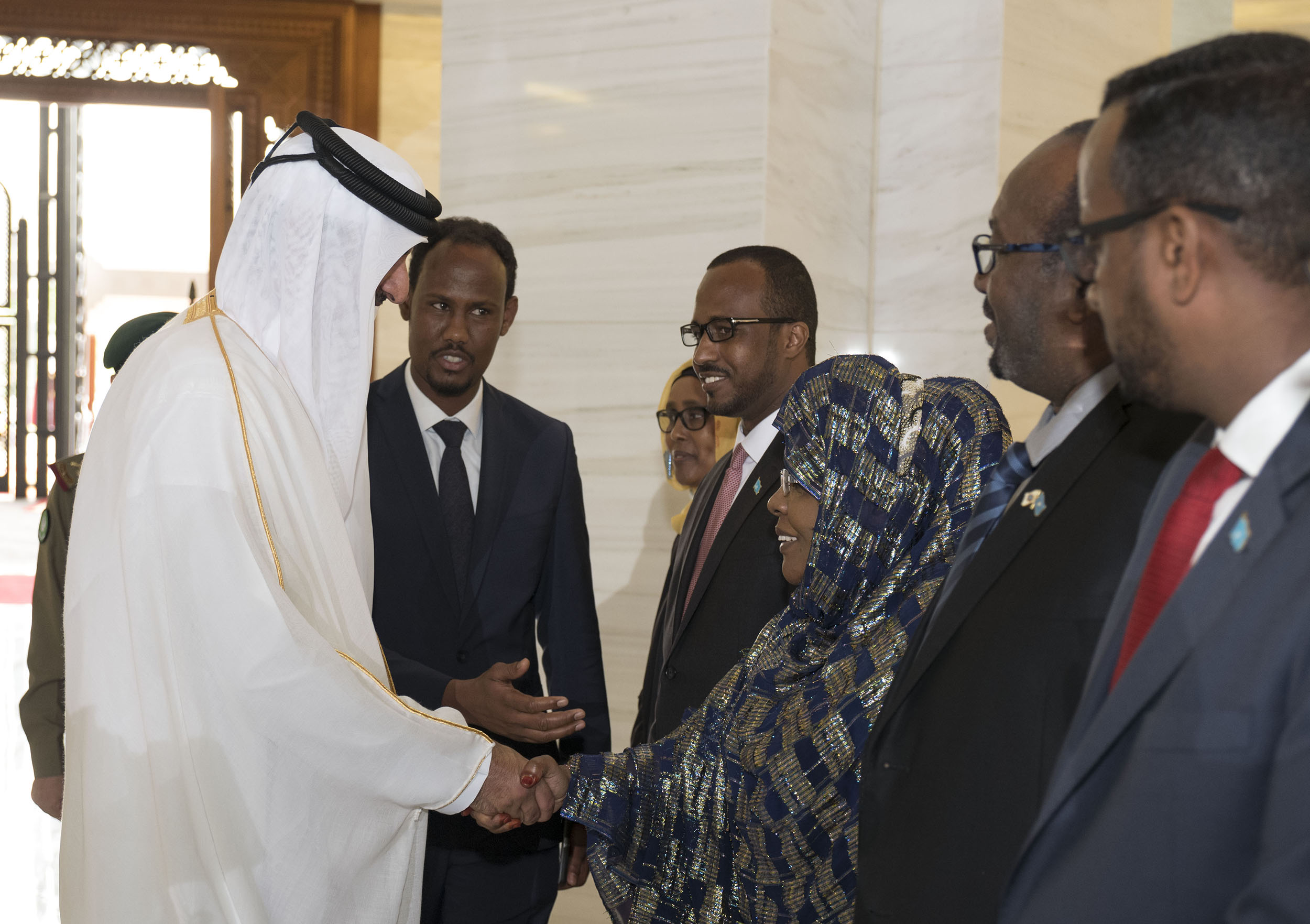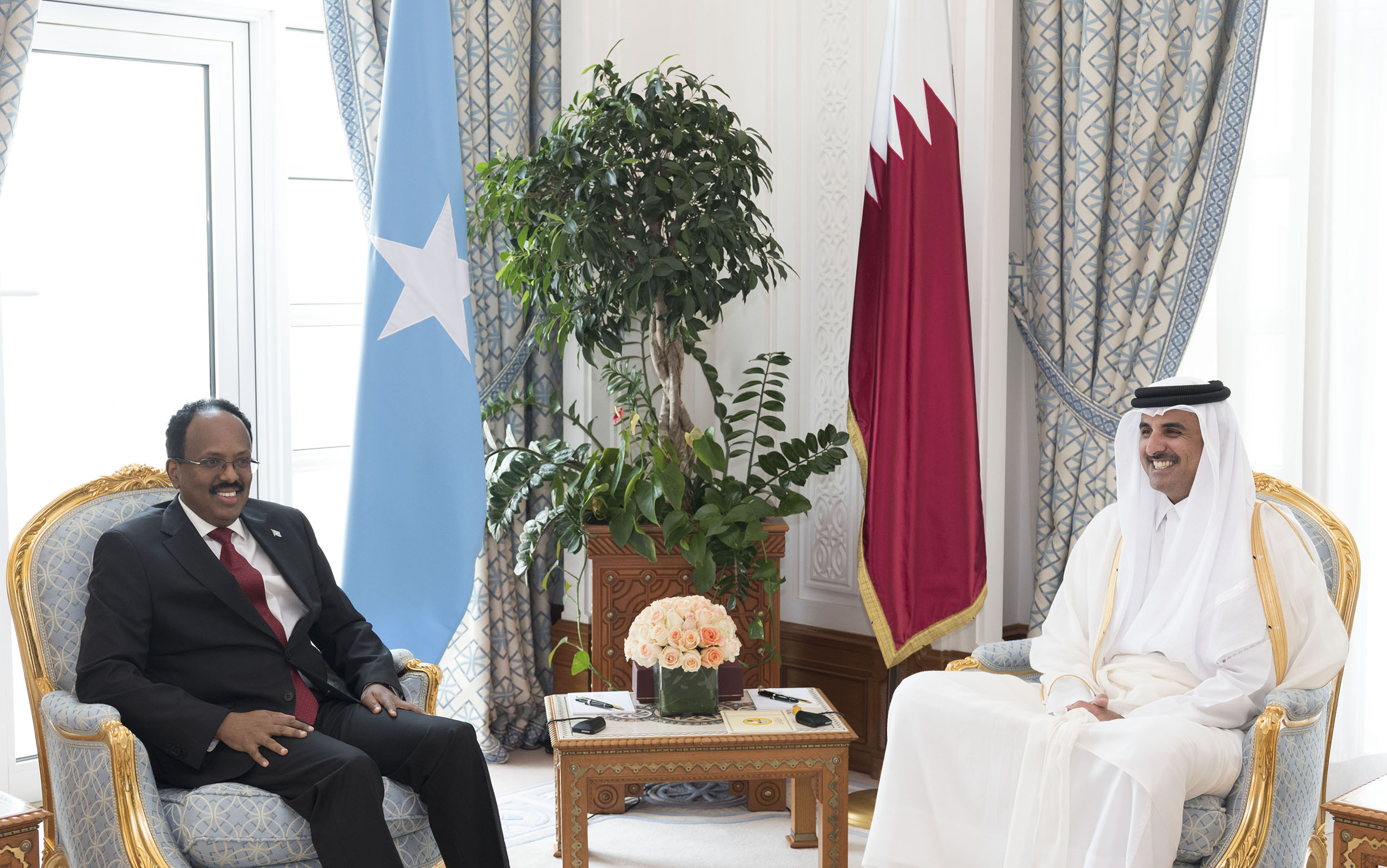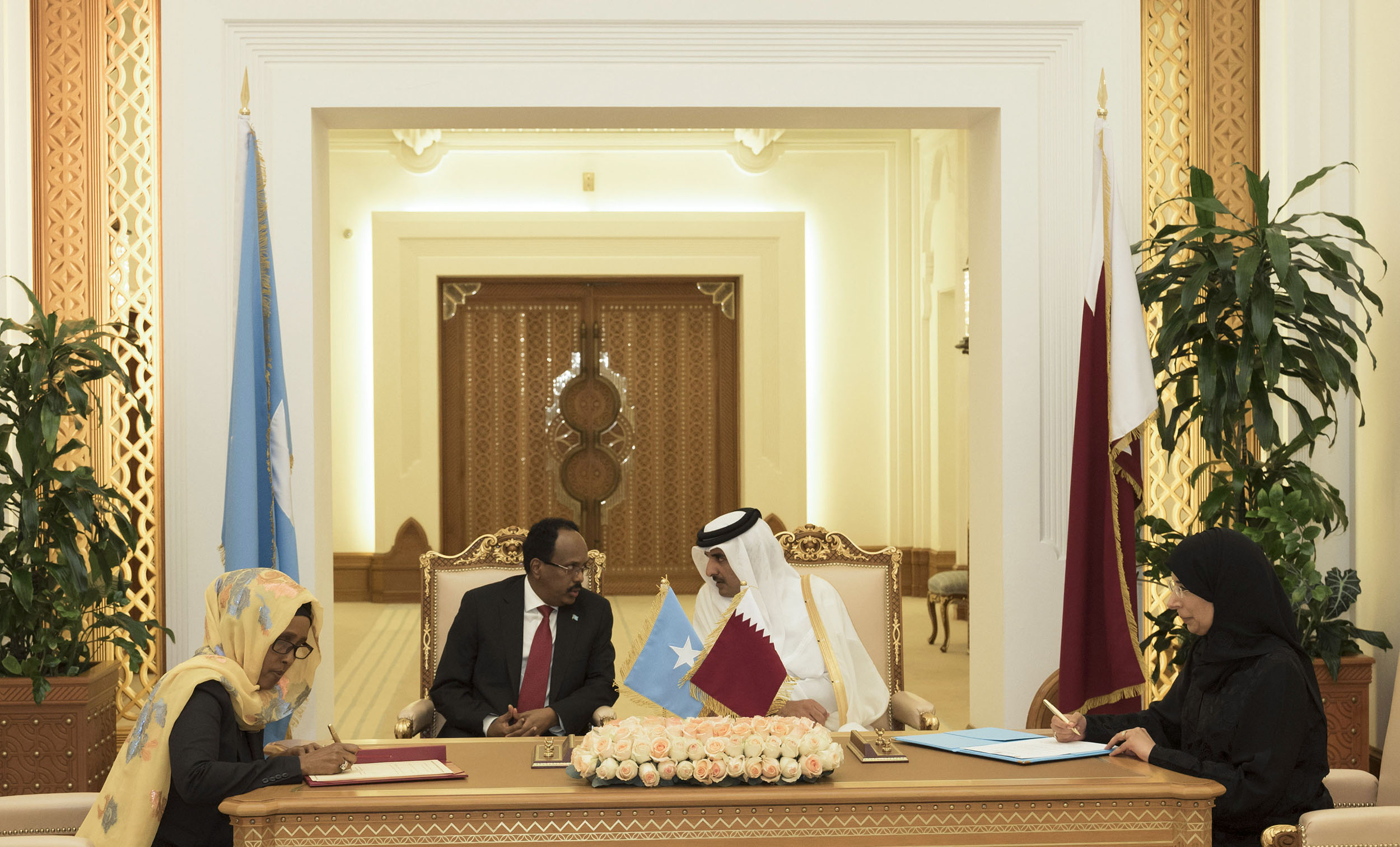 His Highness The Amir Sheikh Tamim bin Hamad Al Thani and HE President of the Federal Republic of Somalia, Mohamed Abdullahi Farmaajo, discussed supporting and enhancing aspects of bilateral cooperation between the two countries as well as developments on the Somali front, in addition to regional and international issues of common concern.

At the outset of the session of talks that was held on Monday at the Amiri Diwan, HH The Amir welcomed HE the Somali president, stressing that the meeting will help in boosting the existing ties between the two countries in all fields and that the State of Qatar will continue to support Somalia as well as efforts of HE the president to overcome the different challenges and difficulties that he faces, wishing security and stability for his country.

For his part, HE the Somali president expressed his thanks and appreciation to HH The Amir for the State of Qatar's support to Somalia as well as its efforts and backing for the fraternal Somali people and providing relief and development aid on a regular basis, especially in the fields of health, education and infrastructure. He also praised Qatar's positive stance towards Somalia in the international forums.

During the session, HH The Amir and HE the Somali president reviewed bilateral cooperation between the two countries and means of boosting it in the different fields, in addition to the political, security and economic developments in Somalia, and efforts of both countries in combatting terrorism and extremism so as to enhance the unity and stability of Somalia.

After the talks, HH The Amir and HE the Somali president witnessed the signing of a memorandum of understanding for cooperation in the health sector between the governments of the State of Qatar and the Federal Republic of Somalia.

A number of Their Excellencies ministers attended the session and the signing ceremony.

Their Excellencies members of the official delegation accompanying HE the president attended from the Somali side.

HE the Somali president had arrived earlier at the Amiri Diwan, where he was accorded an official reception ceremony.