HH The Amir Holds Talks with President of Ukraine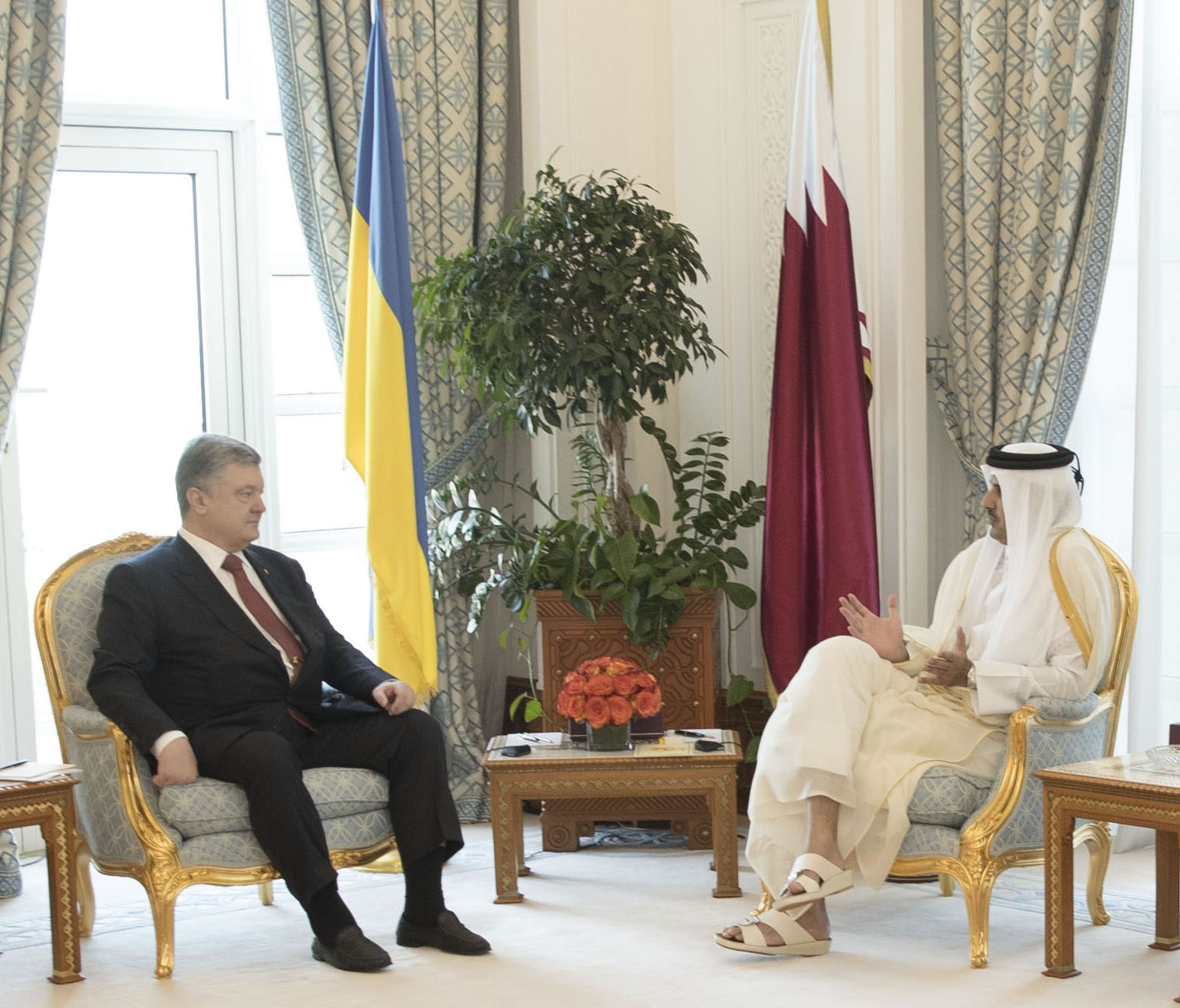 During signing of agreements and MoUs
His Highness The Amir Sheikh Tamim bin Hamad Al Thani held a session of official talks with HE President of the Republic of Ukraine Petro Poroshenko at the Amiri Diwan on Tuesday.
At the beginning of the session, HH The Amir welcomed HE the Ukrainian President and his accompanying delegation in the State of Qatar, noting that the visit would strengthen and develop cooperation between the two countries in various fields.
HE the President of Ukraine praised the strong bilateral relations and stressed that he was looking forward to further develop them, especially in areas of interest to both countries.
During the session of official talks, they discussed how to strengthen cooperation relations between the two countries, particularly in economy, trade, energy and agriculture. They also addressed the most important regional and international issues.
HH The Amir and HE the President witnessed the signing of an agreement on mutual cancellation of visa requirements, an agreement on technical military cooperation, an agreement on the establishment of a joint economic and technical cooperation committee, an agreement on the promotion and protection of mutual investments, an agreement on avoidance of double taxation and prevention of fiscal evasion with respect to taxes on income, and a memorandum of understanding between Qatar University and Taras Shevchenko National University of Kiev.
A number of Their Excellencies the ministers attended the talks and the agreement signing ceremony.
Members of the official delegation accompanying HE the President attended the session of talks as well.
HE the President had arrived at Amiri Diwan earlier, where he was accorded an official reception ceremony.