HH The Amir Receives Speaker of Iraqi Council of Representatives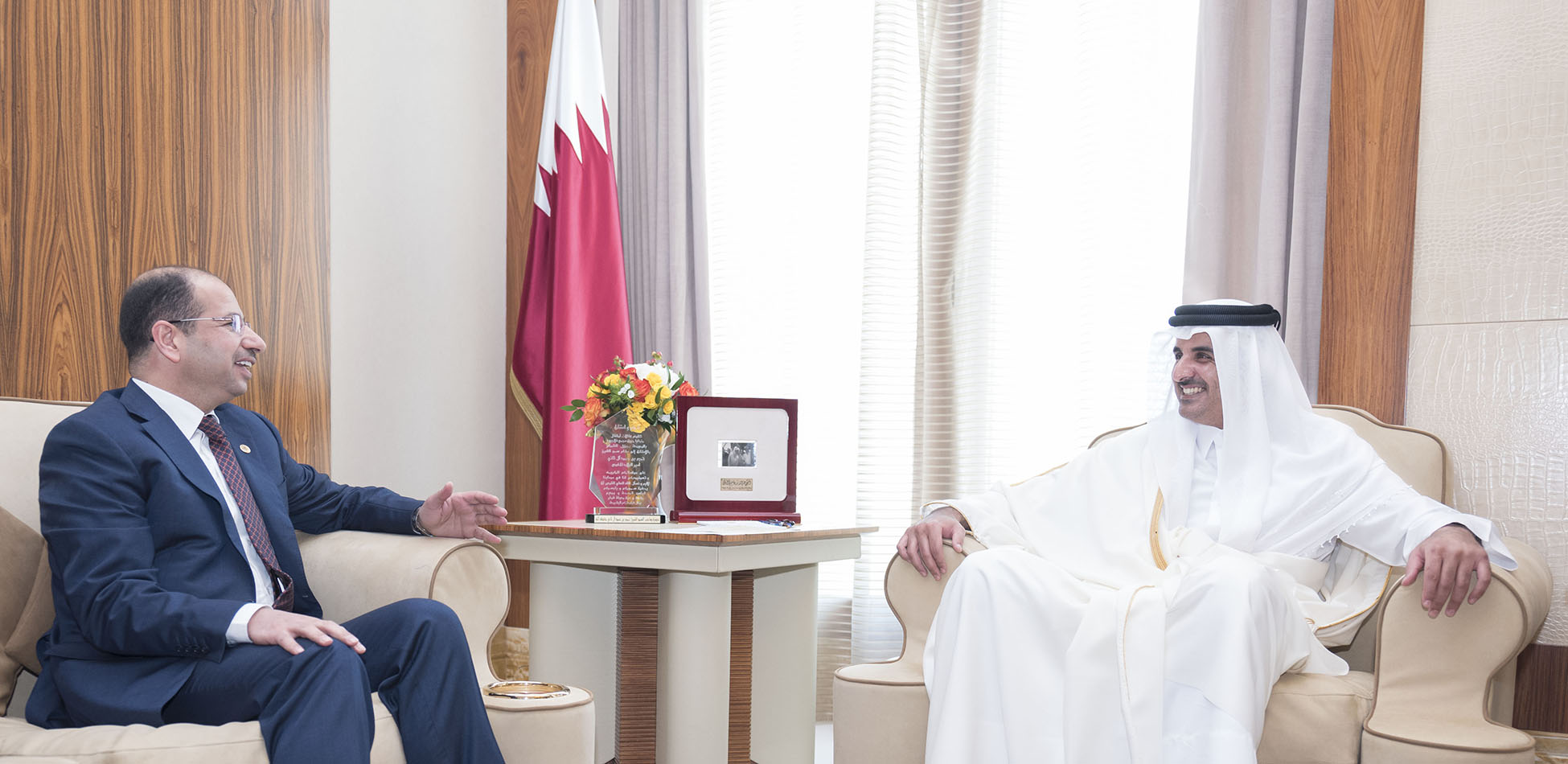 His Highness The Amir Sheikh Tamim bin Hamad Al Thani received on Monday in his office at the Al Bahr Palace HE the Speaker of the Iraqi Council of Representatives Saleem Abdullah Al Jabouri and his accompanying delegation on the occasion of their visit to the country.
At the outset of the meeting, HE the Speaker of the Iraqi Council of Representatives conveyed the greetings of HE the President of Iraq Fuad Masum and HE the Prime Minister of Iraq Haider al-Abadi to HH The Amir, wishing him good health and happiness and wishing the Qatari people more progress and prosperity.
HH The Amir entrusted HE the Speaker of the Iraqi Council of Representatives to convey his greetings to Iraqi President and Prime Minister, wishing them health and wellness and the Iraqi people further development and progress.
HE the Speaker of the House of Representatives also conveyed the Iraqi leadership and people thanks to HH The Amir mir for the State of Qatar's efforts in supporting Iraq at various levels, especially in the fight against terrorism, as well as the great support that the State of Qatar has pledged for the reconstruction of Iraq at the international conference recently hosted by Kuwait.
On his part, HH The Amir affirmed Qatar's firm stance and support to the unity, security and stability of Iraq.
The meeting reviewed the strong bilateral relations between the two brotherly countries and ways to strengthen and develop them, in addition to the latest developments in Iraq and the region.
The reception was attended by HE the Speaker of the Advisory Council Ahmed bin Abdullah bin Zaid Al Mahmoud.