HH The Amir Receives Verbal Message Algerian President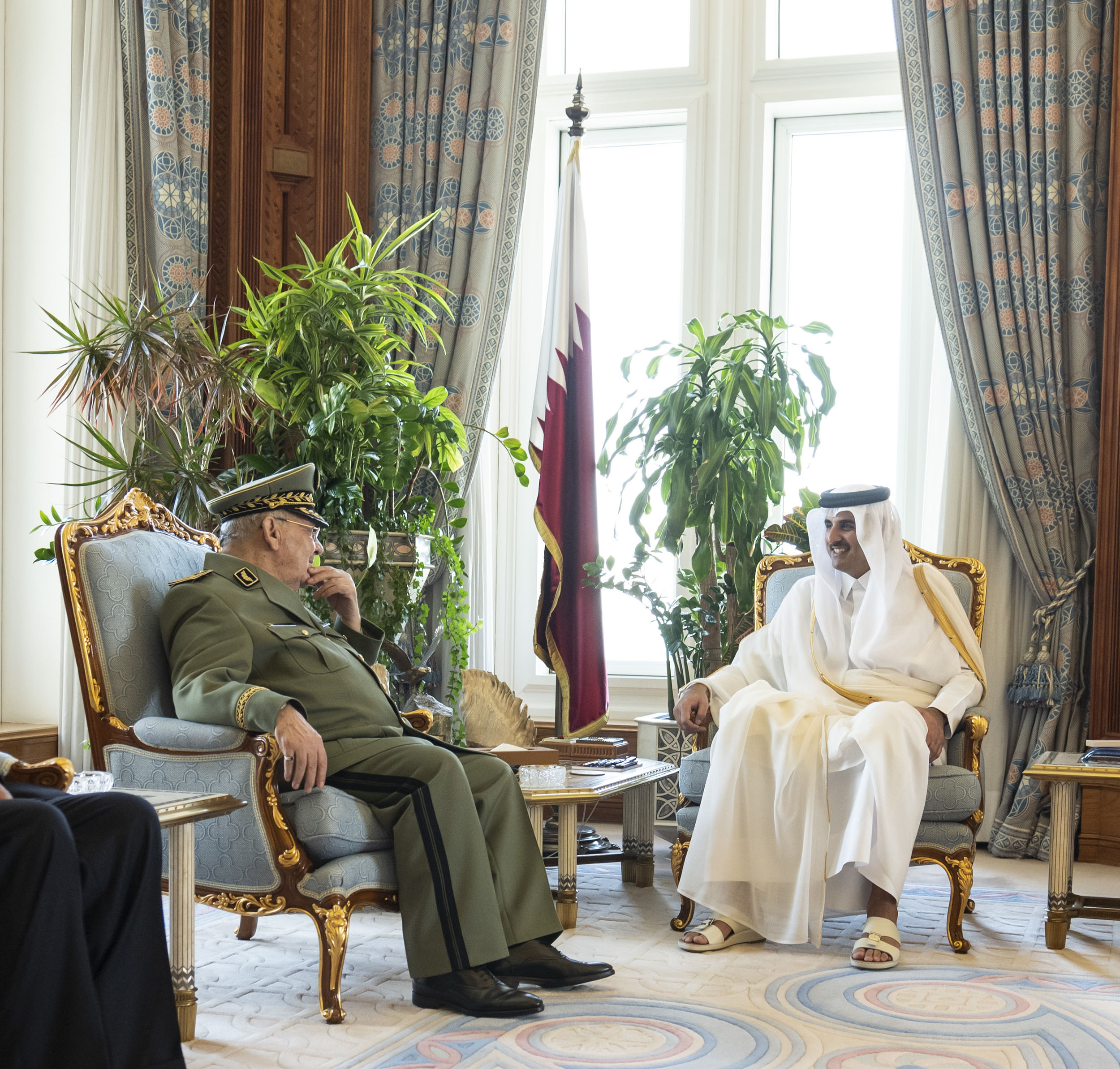 His Highness The Amir Sheikh Tamim bin Hamad Al Thani received a verbal message from HE President of the People's Democratic Republic of Algeria Abdelaziz Bouteflika, pertaining to bilateral relations and ways of developing them.
The message was conveyed by HE Vice Minister for National Defense and Chief of Staff of the People's National Army in Algeria Lt. General Ahmed Gaid Salah, when HH The Amir met him and the accompanying delegation at the Amiri Diwan office this morning.
At the beginning of the meeting, HE Lt. General Ahmed Gaid Salah conveyed the greetings of HE President Abdelaziz Bouteflika to HH The Amir, wishing him good health and happiness and the State of Qatar continuous progress and prosperity. HH The Amir entrusted the Algerian official to convey his greetings to HE the Algerian President, wishing him good health and wellness and the brotherly Algerian people more progress and development.
The meeting also reviewed the fraternal relations between Qatar and Algeria and means of supporting and developing them, in addition to the latest developments in the region.