HH The Amir Receives UN Secretary General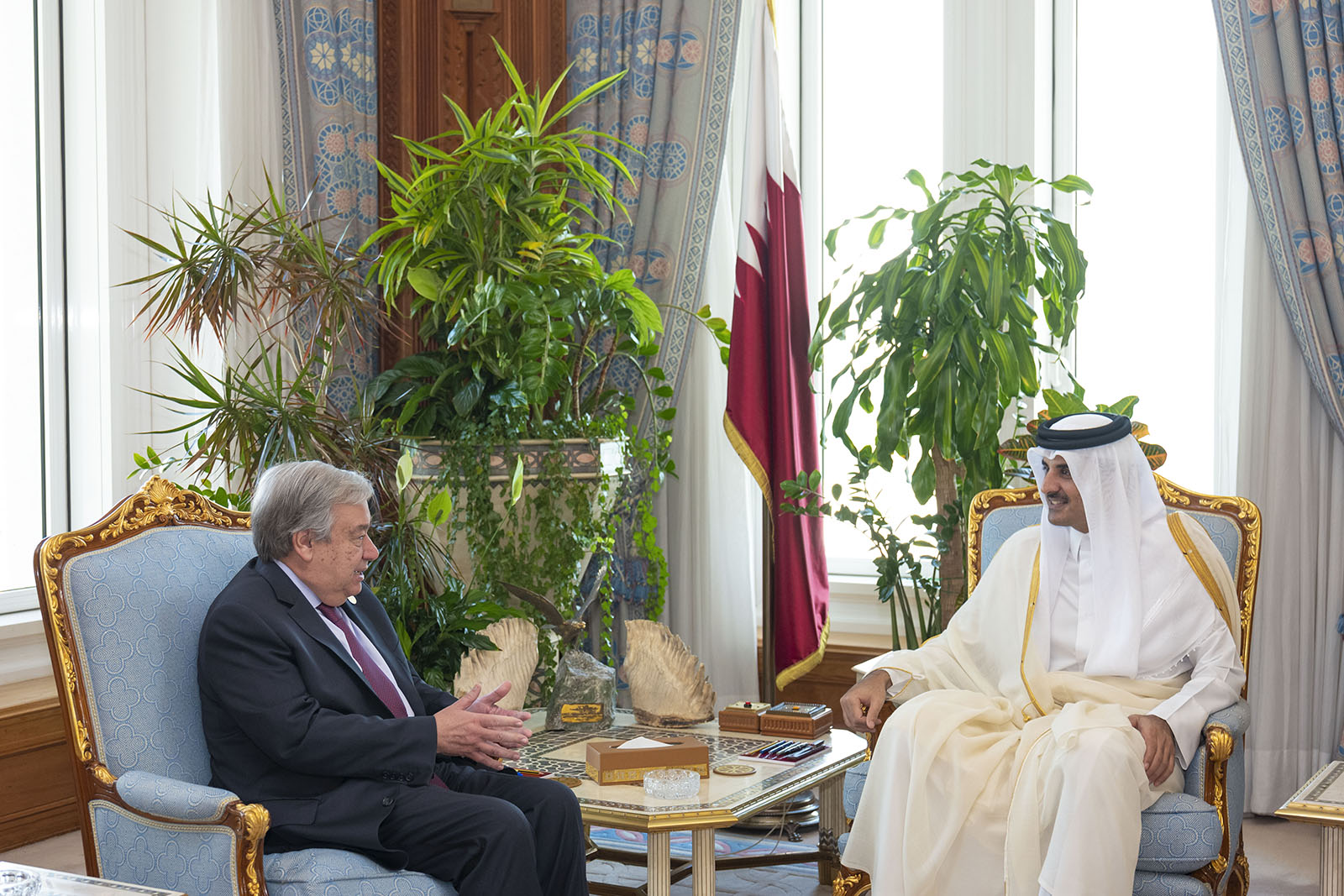 His Highness The Amir Sheikh Tamim bin Hamad Al Thani received on Sunday at the Amiri Diwan office with HE Secretary-General of the UN Antonio Guterres and his accompanying delegation.
The meeting dealt with prospects of joint cooperation between the State of Qatar and the United Nations and means to develop them. In this context, HE the UN Secretary-General extended thanks to HH The Amir for Qatar's humanitarian efforts in different countries, including Palestine, Libya, Sudan and Yemen. He also thanked HH The Amit for Qatar's hosting of the Doha Forum, which discusses number of regional and international challenges, and for the "Sustainable and Strategic Partnership agreements" signed today between Qatar and the UN on the sidelines of the forum, upon which the State of Qatar will support the UN agencies with USD 500 million.
HH The Amir and HE the Secretary-General also reviewed the situation in Syria, Yemen and Palestine and the repercussions of the Gulf crisis on the region, stressing the importance of solving it through dialogue.