HH The Amir and President of Rwanda Honor Winners of His Highness' International Anti-Corruption Excellence Award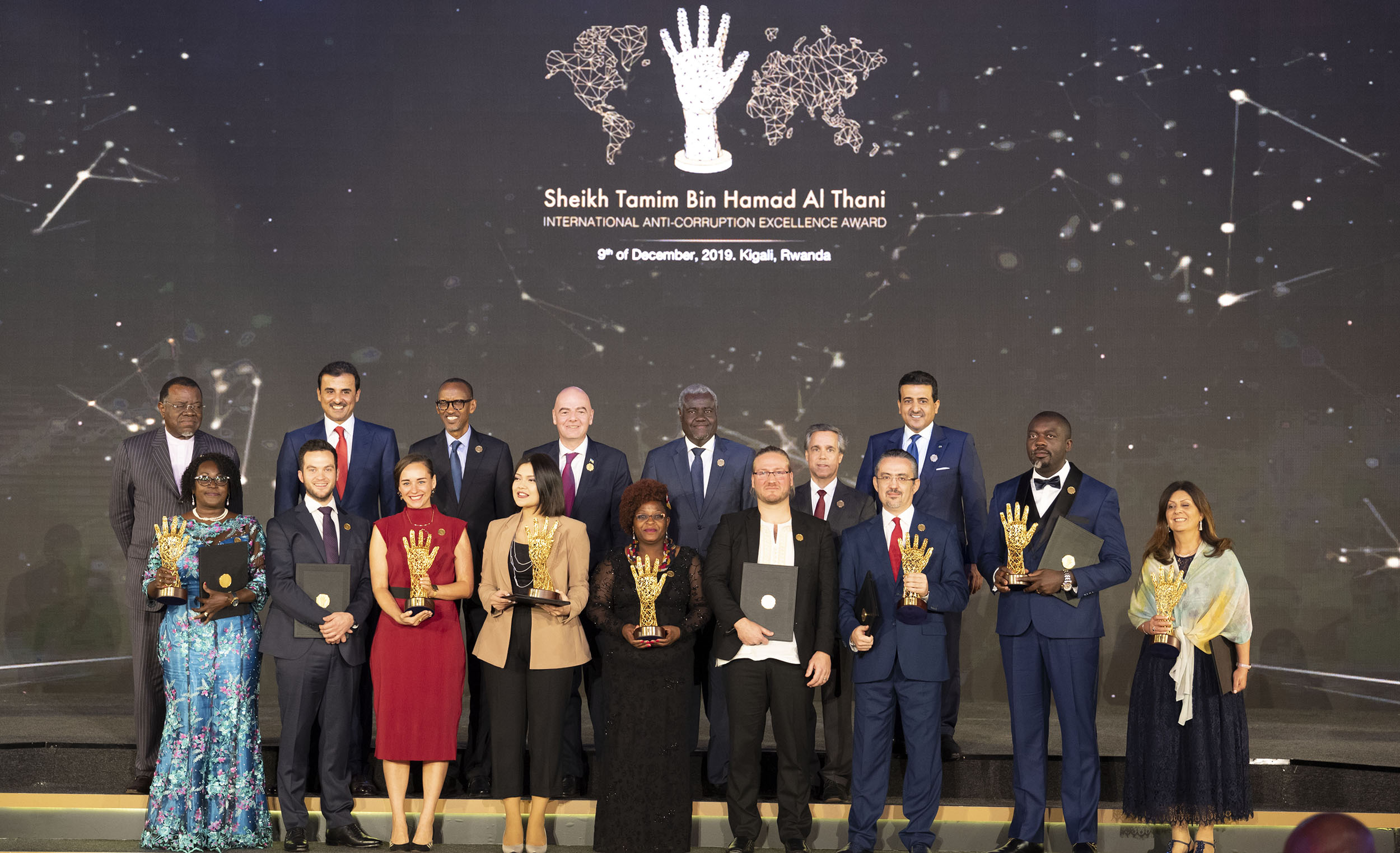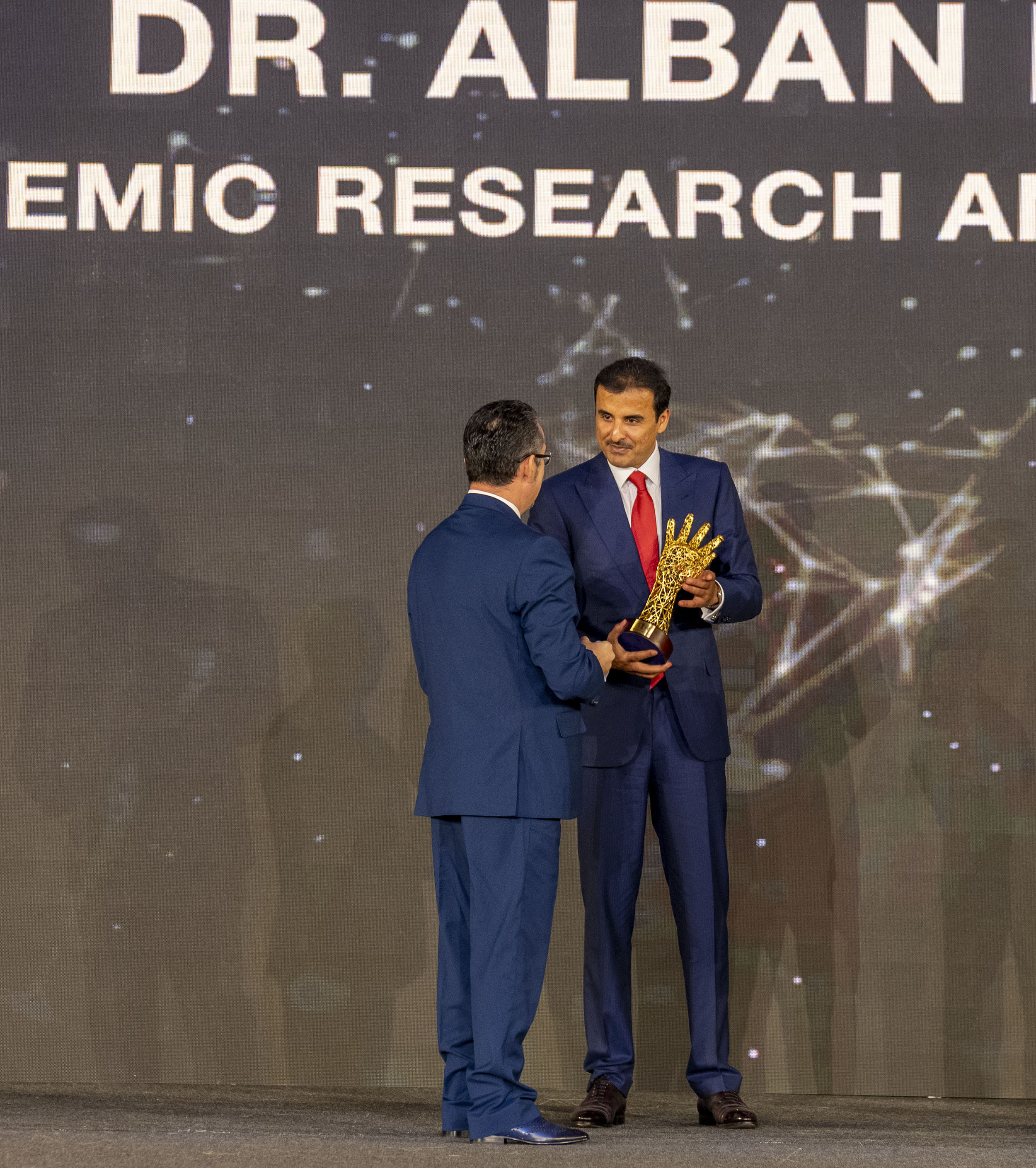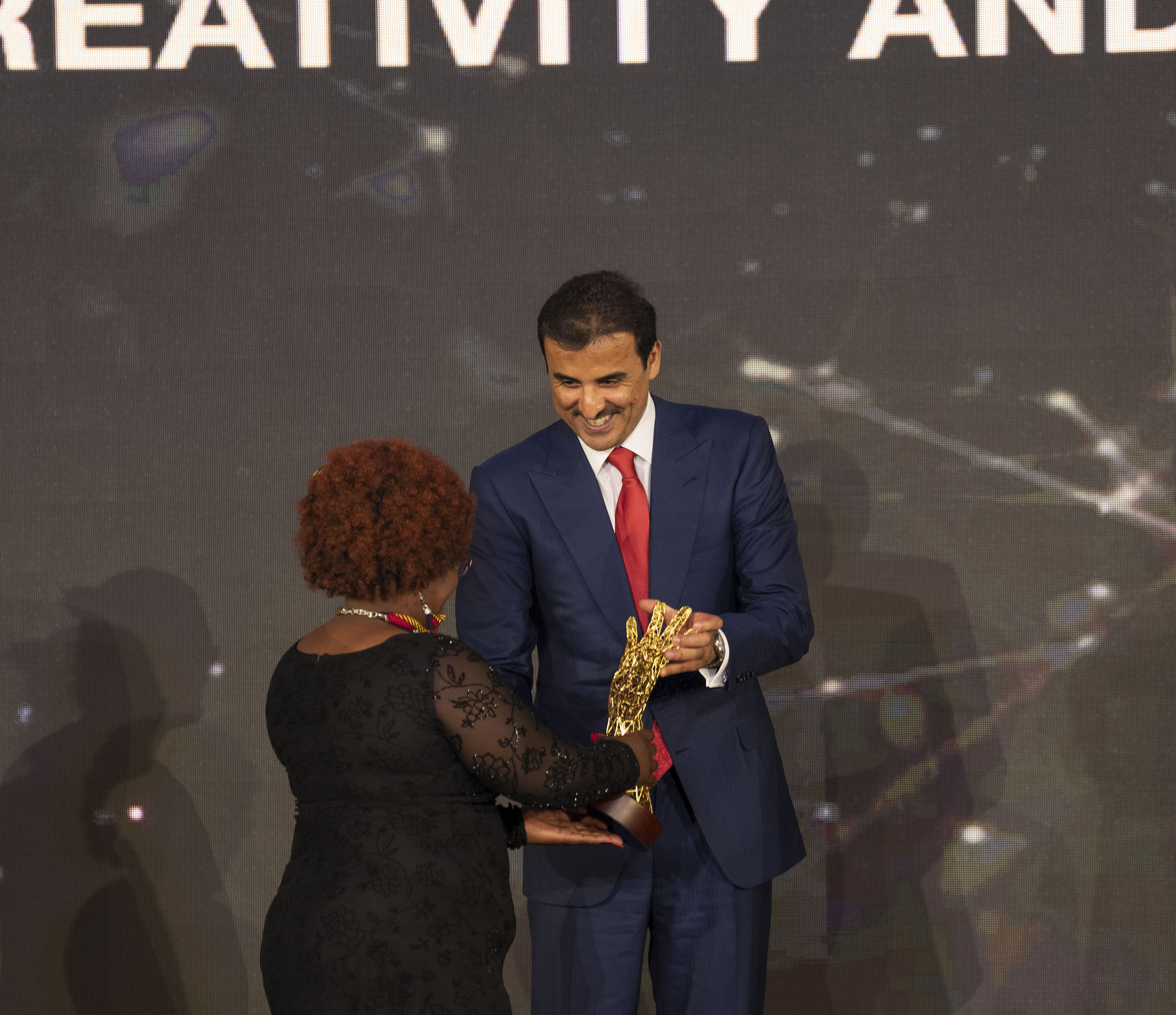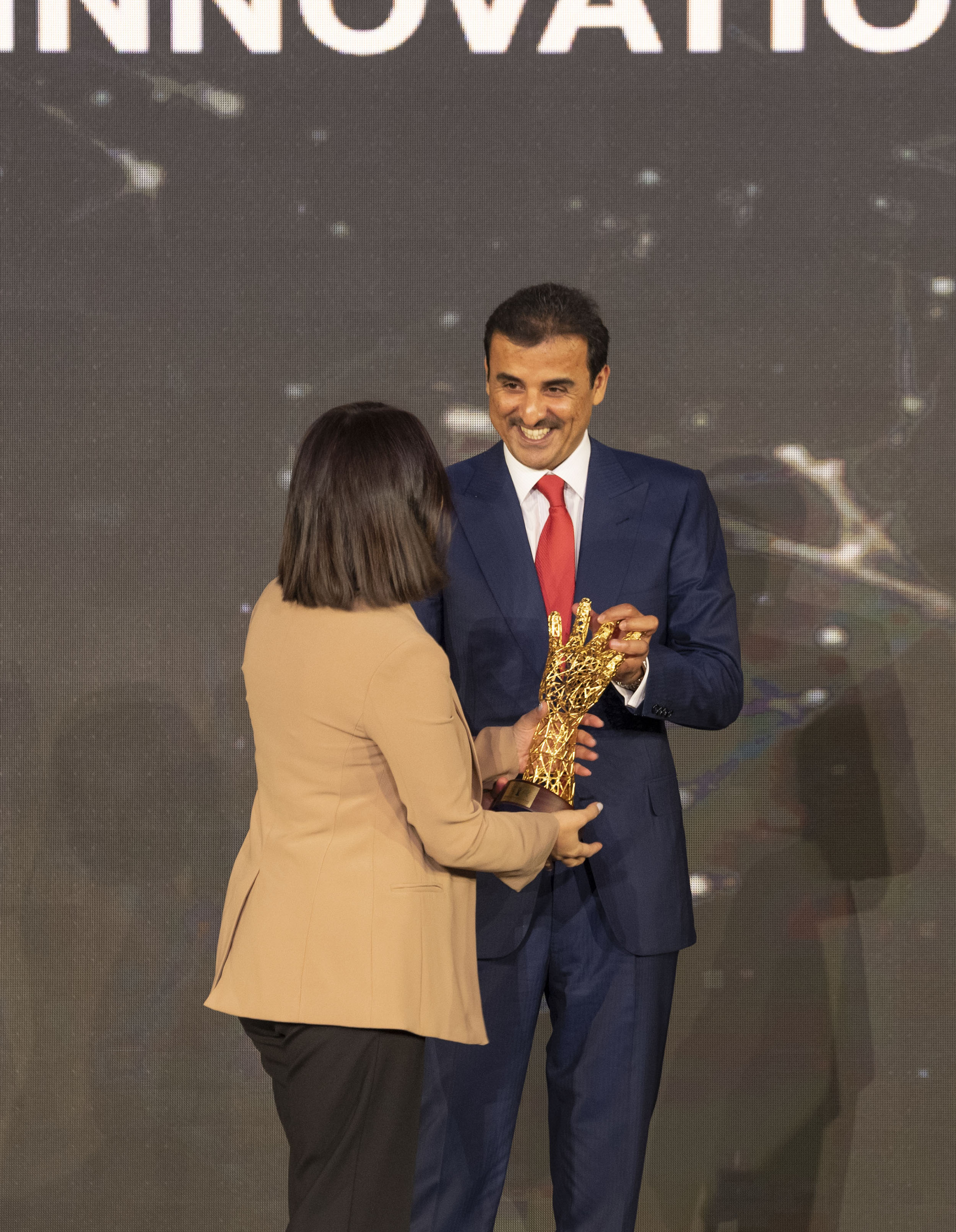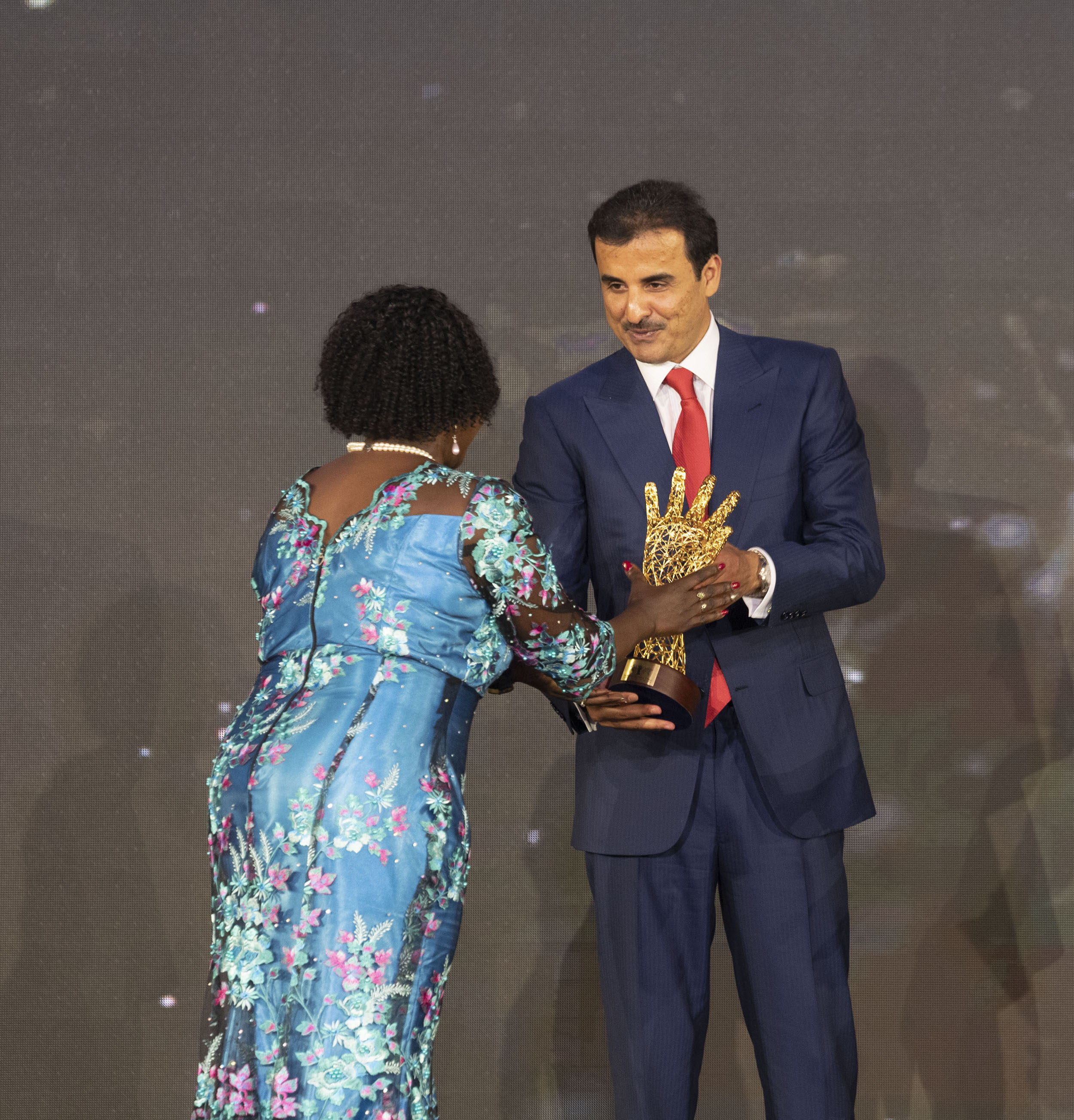 His Highness The Amir Sheikh Tamim bin Hamad Al Thani and HE President of the Republic of Rwanda honored on Monday winners of the fourth edition of Sheikh Tamim Bin Hamad Al Thani International Anti-Corruption Excellence Award, in a ceremony hosted in Kigali Convention Centre's Garden.
HH The Amir and HE the President honored Dr. Maria Krambia-Kapardis from Cyprus, Dr. Alban Koçi from Albania who won in the academic research and education category, Jack Lumuba from the Democratic Republic of Congo, International Youth Musicians Association for youth creativity and engagement category, and Anora Alkanova from Kyrgyzstan and Sima organisation for public services for innovation category, and HE former President of Zambia Kenneth Kaunda for the lifetime/outstanding achievement category.
The award ceremony was attended by HE Chairperson of the African Union Commission Moussa Faki, and HE President of the International Football Association (FIFA) Gianni Infantino, HE UN Deputy Secretary General Amina Mohammed, and from the United Nations Office on Drugs and Crime John Brandolino, and a number of members of the Supreme Committee and the Advisory Council choosing the award winners and a number of international personalities.