HH The Amir Announces Qatar's Pledge to Provide Quality Education for One Million Girls by 2021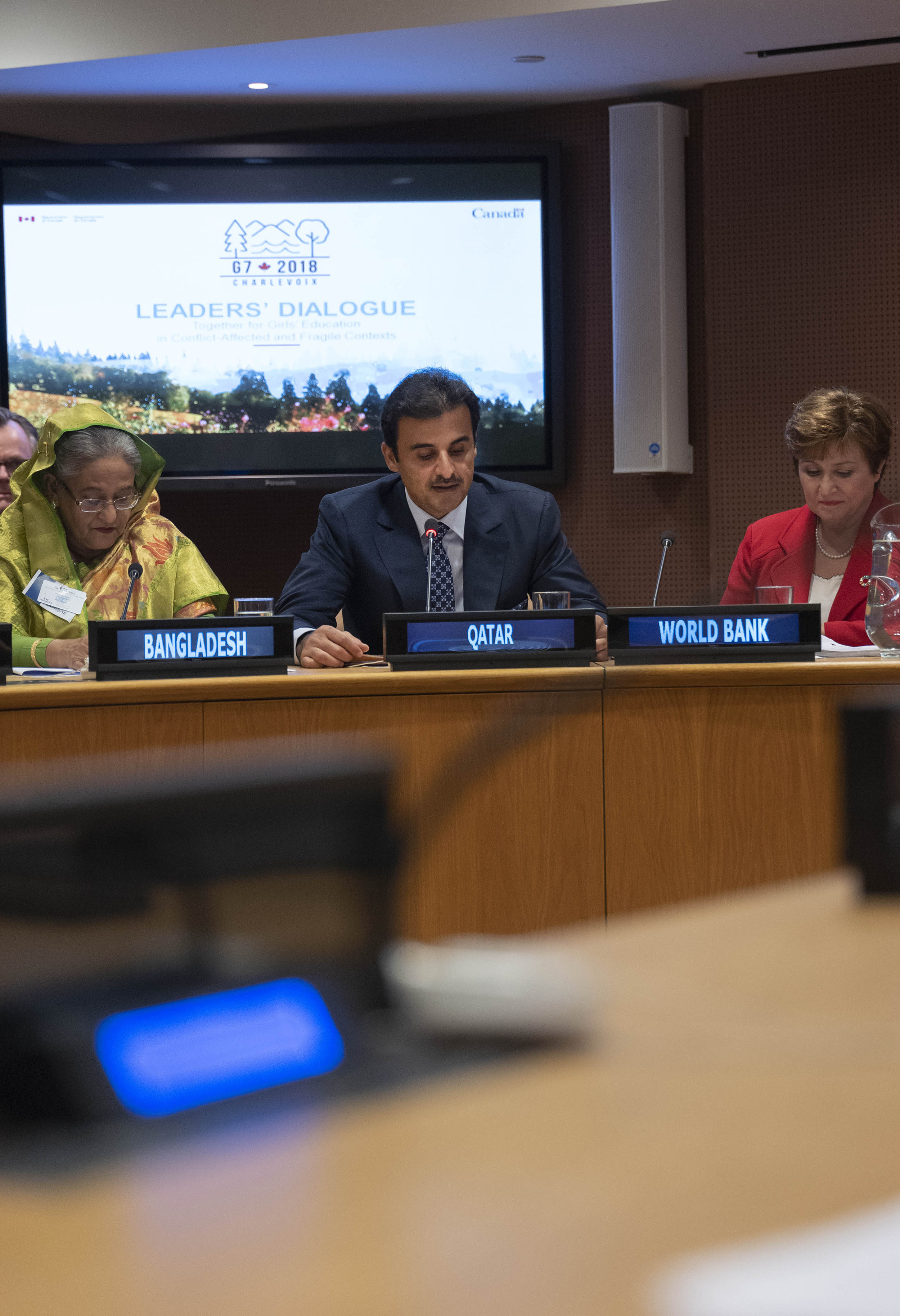 HH The Amir Announces Qatar's Pledge to Provide Quality Education for One Million Girls by 2021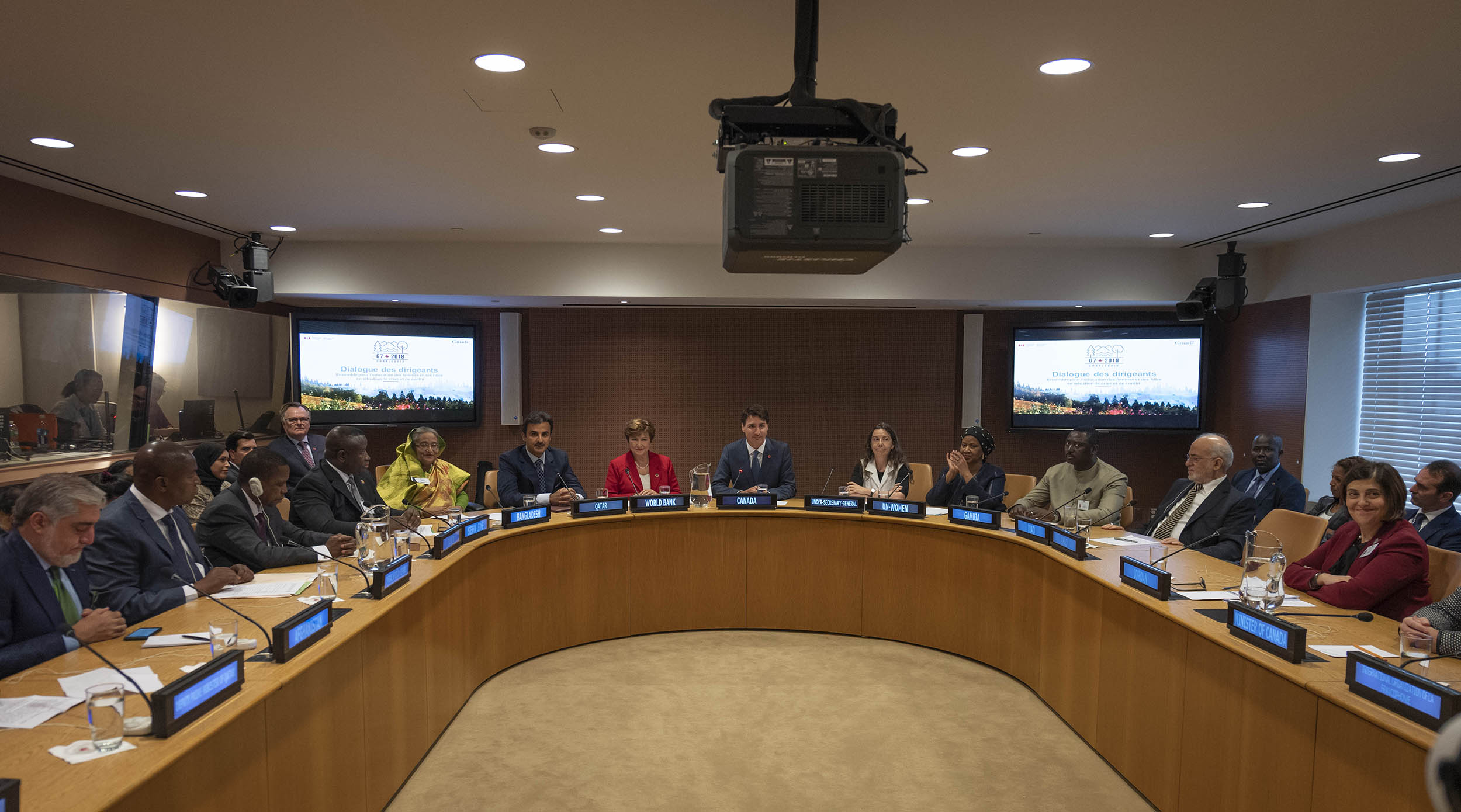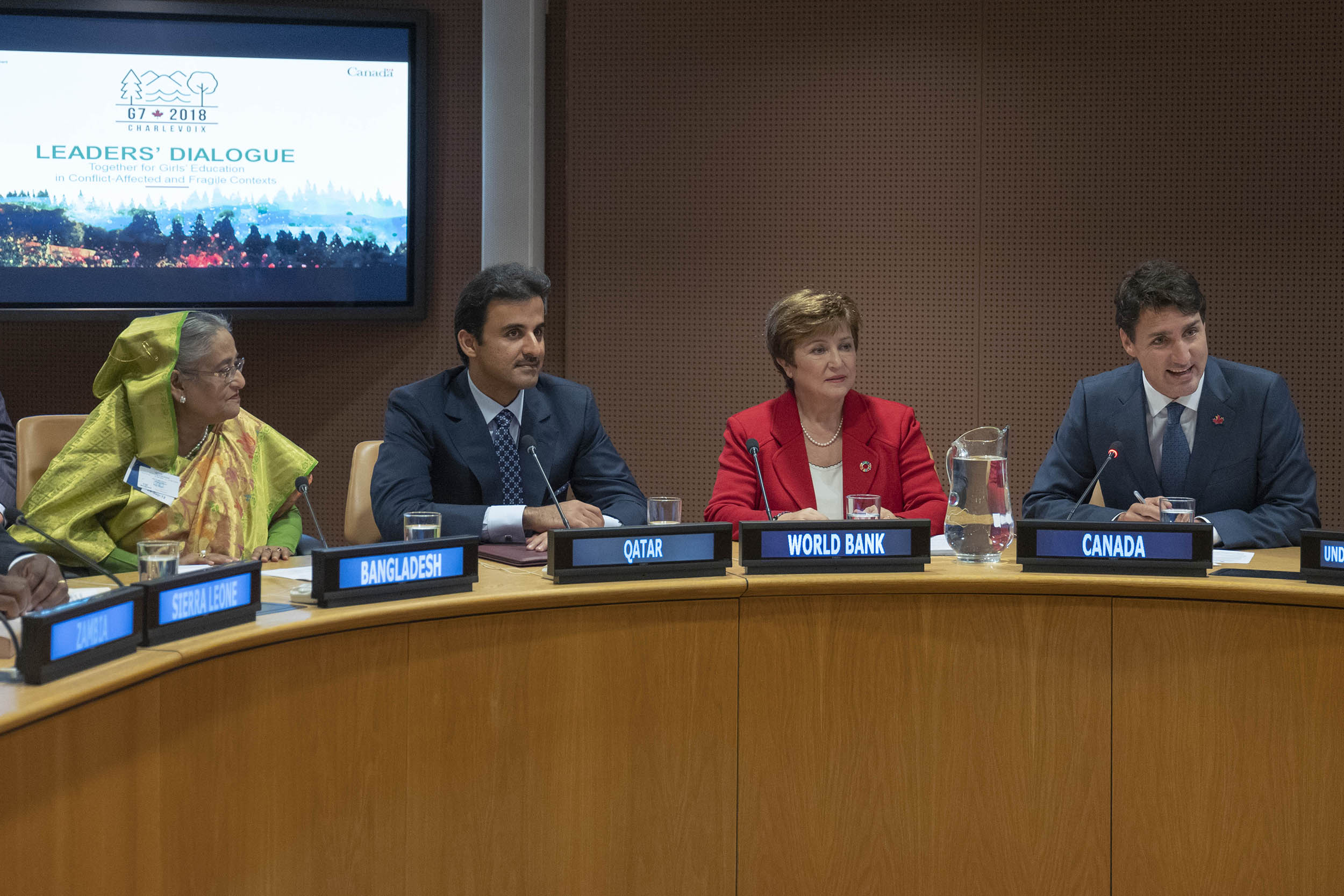 HH The Amir during his participation in the roundtable discussions on the sidelines of the UN General Assembly
His Highness The Amir Sheikh Tamim bin Hamad Al Thani announced that the State of Qatar pledges to provide quality education to one million girls by 2021.
This came during His Highness' participation, on the sidelines of the 73rd of the UN General Assembly, in a roundtable held today, entitled "Leaders' Dialogue: Together for Girls Education in Conflict-affected and Fragile Contexts", at the invitation of HE Prime Minister of Canada Justin Trudeau within the framework of the "Charlevoix Declaration on Quality Education for Girls, Adolescent Girls and Women in Developing Countries" which was issued at the G7 Summit - 2018.
HH The Amir also announced his support for the Charlevoix Declaration, as the State of Qatar has been for a long time been giving great priority to education at local and external levels. This is reflected in its international development assistance programs.
As part of the State of Qatar's keenness on education, HH The Amir stated that Qatar has led the efforts to issue the UN's landmark resolution on the right to education in emergency situations in 2010. This resolution indicates that a large proportion of the world's children out of school live in conflict-affected areas.
HH The Amir also added that several countries have supported many international and regional educational initiatives, expressing in this regard, his pride in Qatar's initiative "Educate A Child" that has recently succeeded in helping 10 million marginalized and out of school children to have access to quality primary education, with 82 partnerships in 50 countries and a total of USD 1.8 billion, of which, the Government of Qatar contributed one-third among global efforts between the private sector and civil society organizations.
The roundtable addressed several issues as leaders exchanged views on best ways to overcome the obstacles impeding the access of girls and women to quality education and the ability to develop their skills in order to advance their access to quality education in conflict-affected, crisis and fragile contexts.
The function was attended by a number of heads of delegation, senior officials, governmental and non-governmental organizations participating in the 73rd Session of the United Nations General Assembly.