HH The Amir: The Siege Imposed on Gaza Strip Must be Stopped by a Political Decision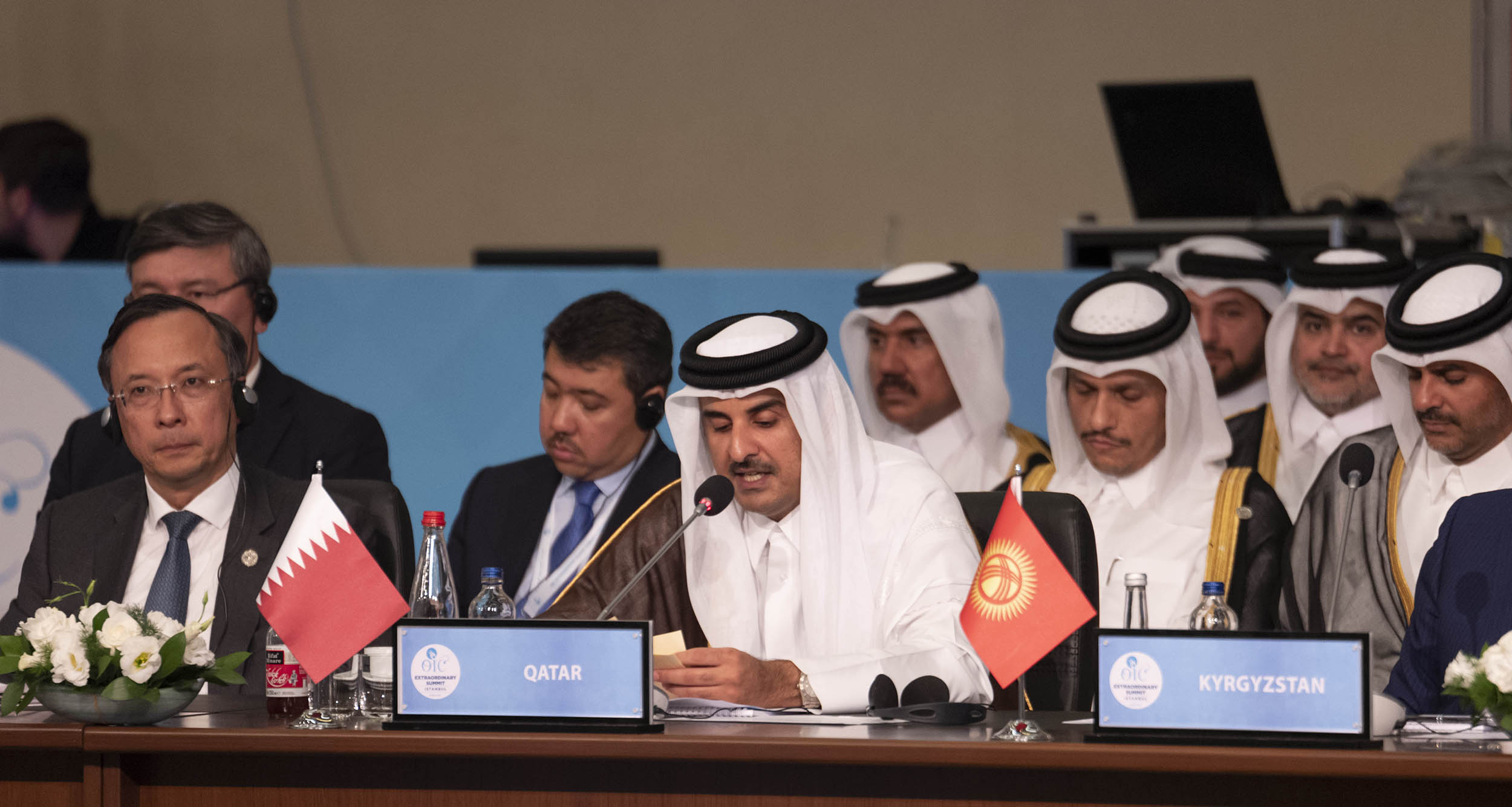 HH The Amir gives a speech at the OIC Extraordinary Summit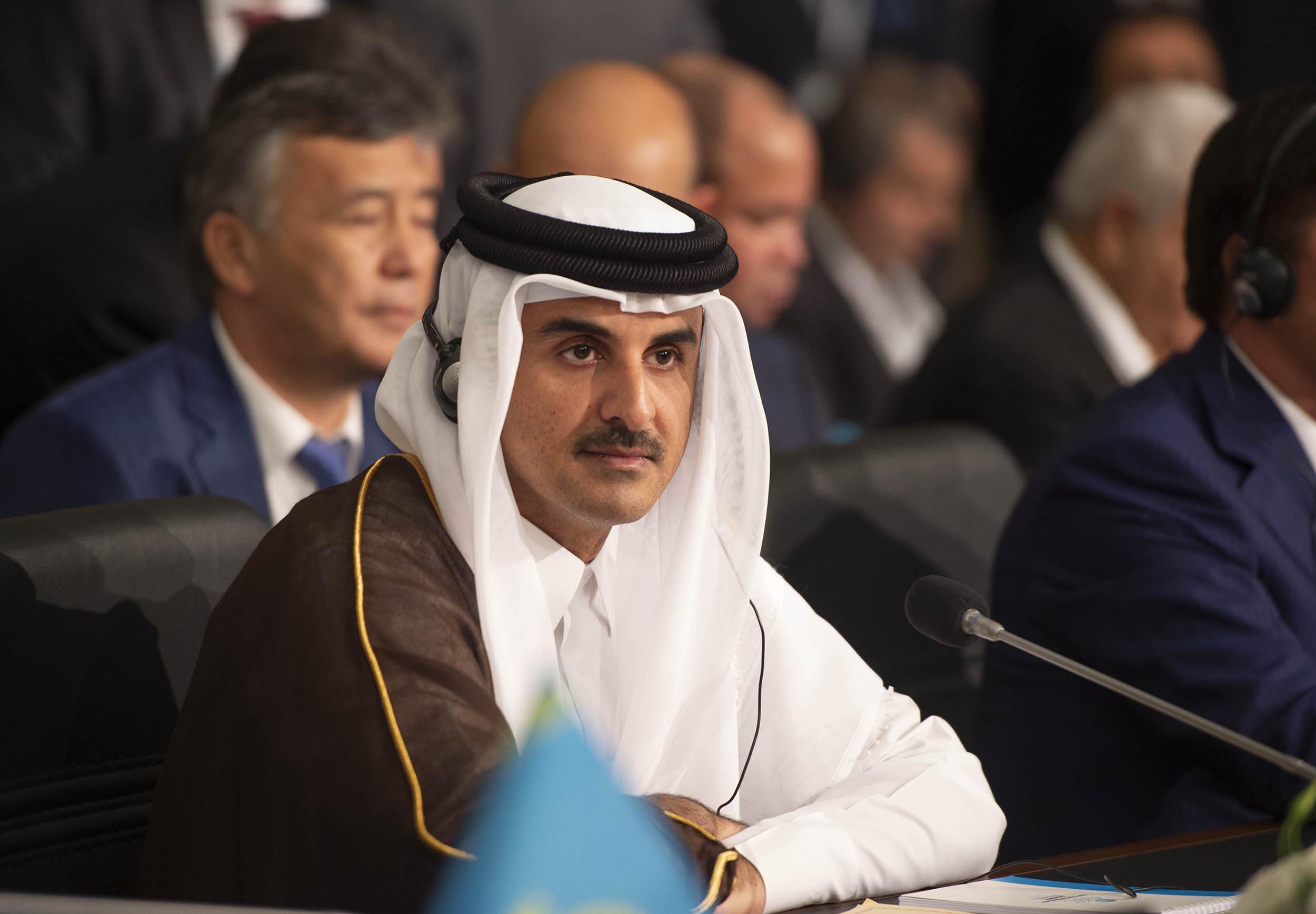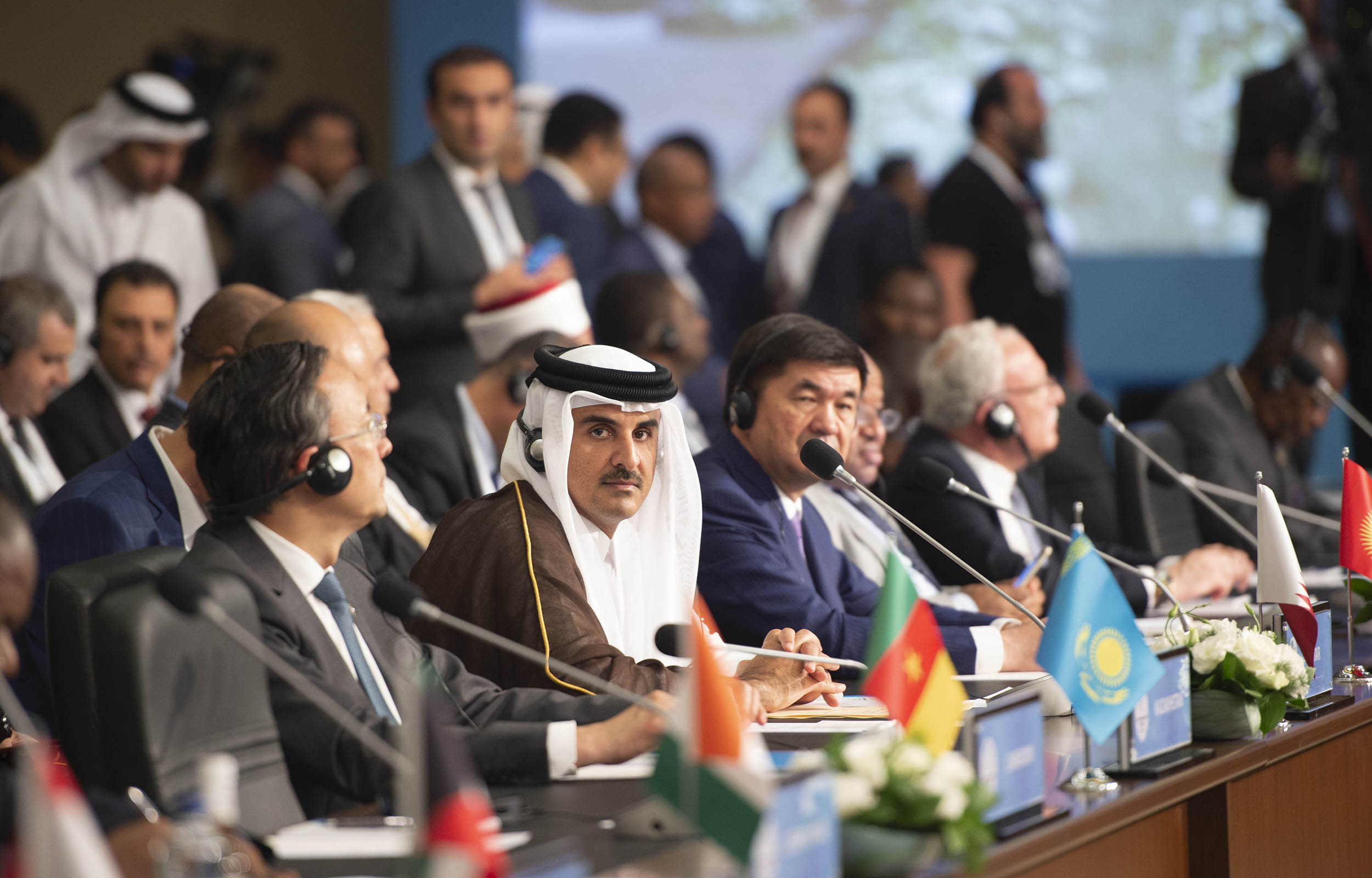 HH The Amir at the opening session of OIC extraordinary summit on developments in Palestine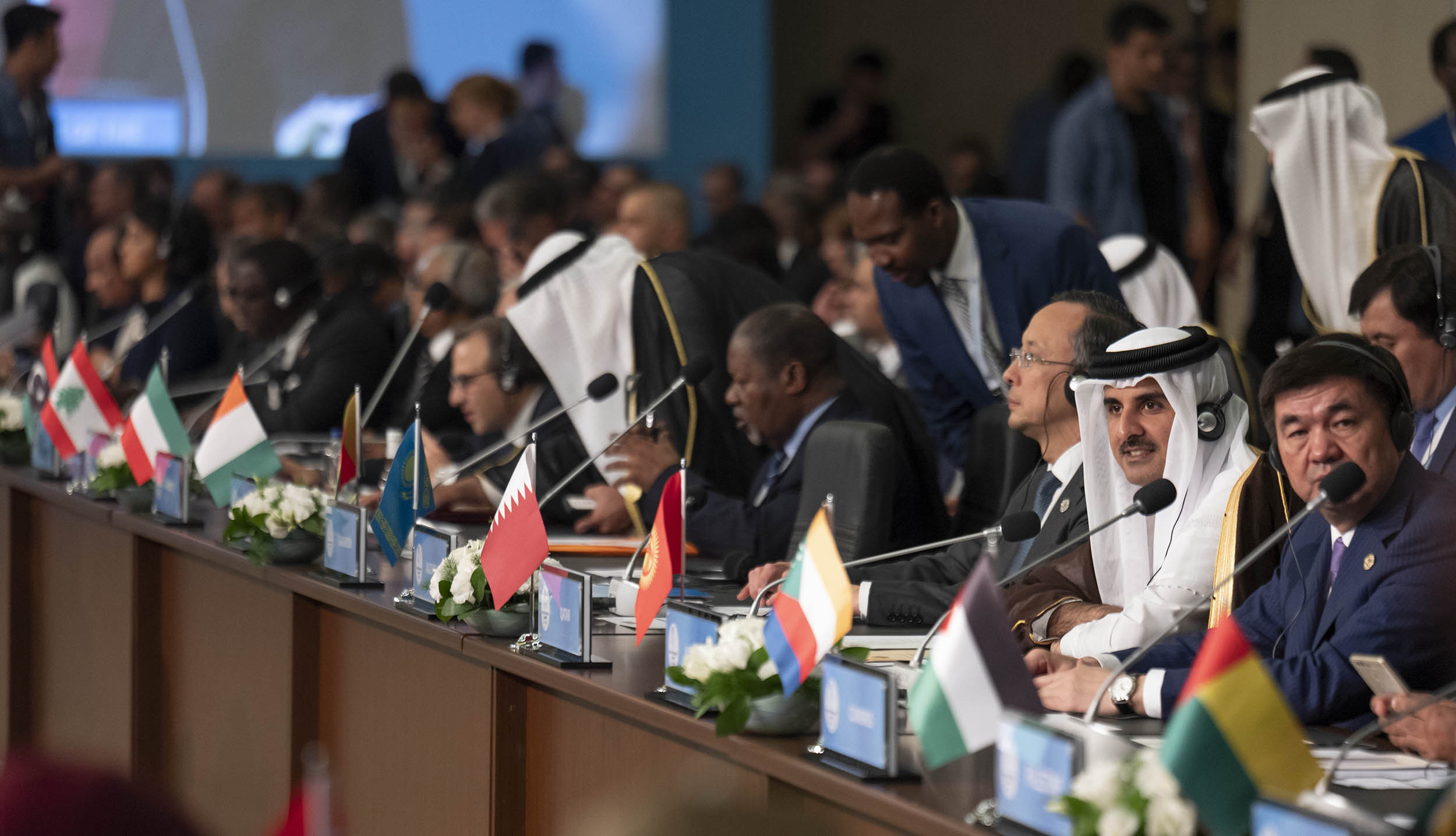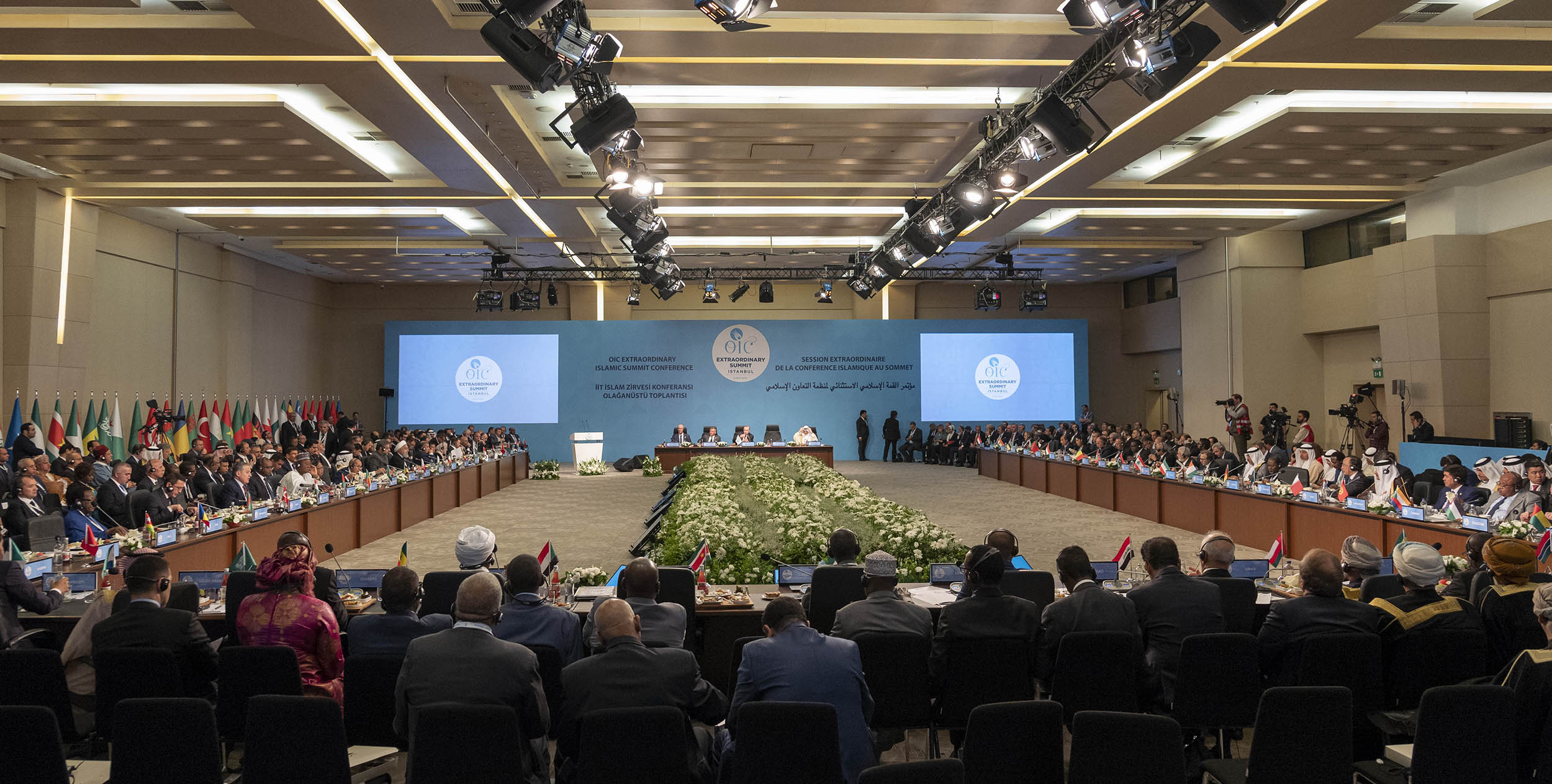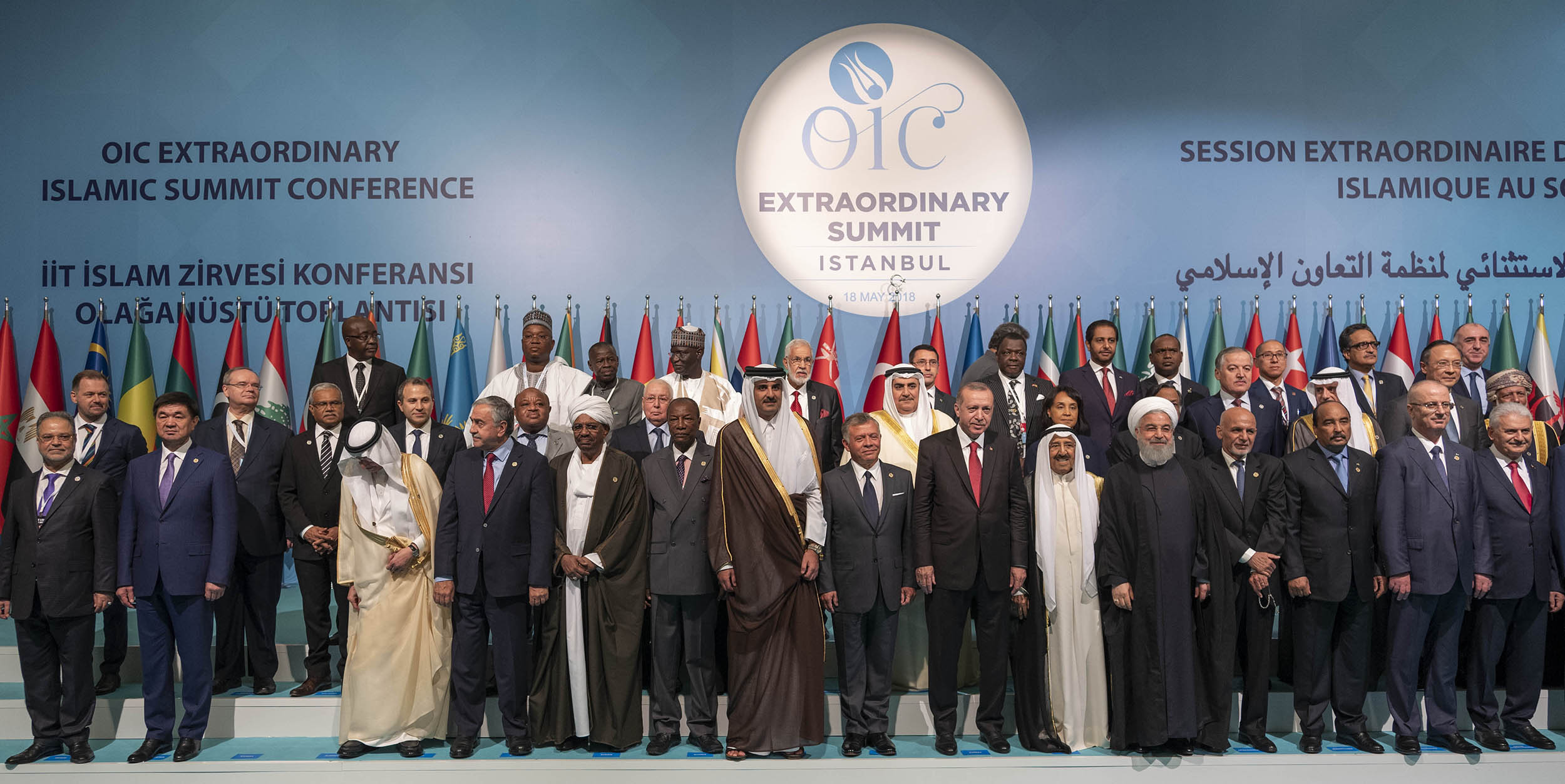 HH The Amir with Heads of delegations of Islamic Countries taking part in the summit
His Highness The Amir Sheikh Tamim bin Hamad Al Thani said that "a people who has been patient, struggling and making sacrifices for 70 years is a vivid people, whose cause can not be liquidated without achieving justice." His Highness added that the Palestinian cause has become "a symbol for the oppressed peoples everywhere", stressing that "the recent massacre perpetrated against peaceful demonstrators deepens the sense of injustice and inactivity of international legitimacy."
In his speech at the extraordinary summit of the Organization of Islamic Cooperation (OIC) on Palestine, held on Friday evening in Istanbul, HH The Amir explained that the Palestinian cause must remain a matter of consensus in the OIC. "We should not, in any case, subject it to differences between our States," His Highness said pointing that the issue of Palestine is "still an open wound in the consciousness and memory of peoples, and disregarding that by some regimes does not change this fact."
In his speech, HH The Amir called for "stopping the siege imposed on Gaza Strip by a political decision", pointing that "As a result of the blockade, the Gaza Strip has been transformed into a large concentration camp for millions of people who are deprived of their most basic rights to travel, education, work and medical treatment." His Highness also called for imposing a just solution to the Palestinian question, as the last case of colonialism that continues to be a cause of concern for the world, stating that "there is an international consensus that transcends political and ideological differences on the need to put an end to the injustice inflicted upon the Palestinian people". HH The Amir said that "the way to this is through a historic settlement establishing a Palestinian State in the territories occupied in 1967 -that is to say 22% of the historic land of Palestine- with Jerusalem as its capital. There is an international consensus that the Israeli expansionist policies, in terms of the construction of settlements and the Judaization of Jerusalem, are illegal and constitute an obstacle in the way of achieving this historic settlement."
HH The Amir expressed appreciation for "the countries that clearly condemned the massacre", and to "those who expressed dismay and anger over this outrageous act and all those who called for establishing an independent commission of inquiry."
In his speech, HH The Amir called the world and the participants in the summit "to take a position to be followed by practical steps."