HH The Amir calls Middle East Countries to sign joint security agreement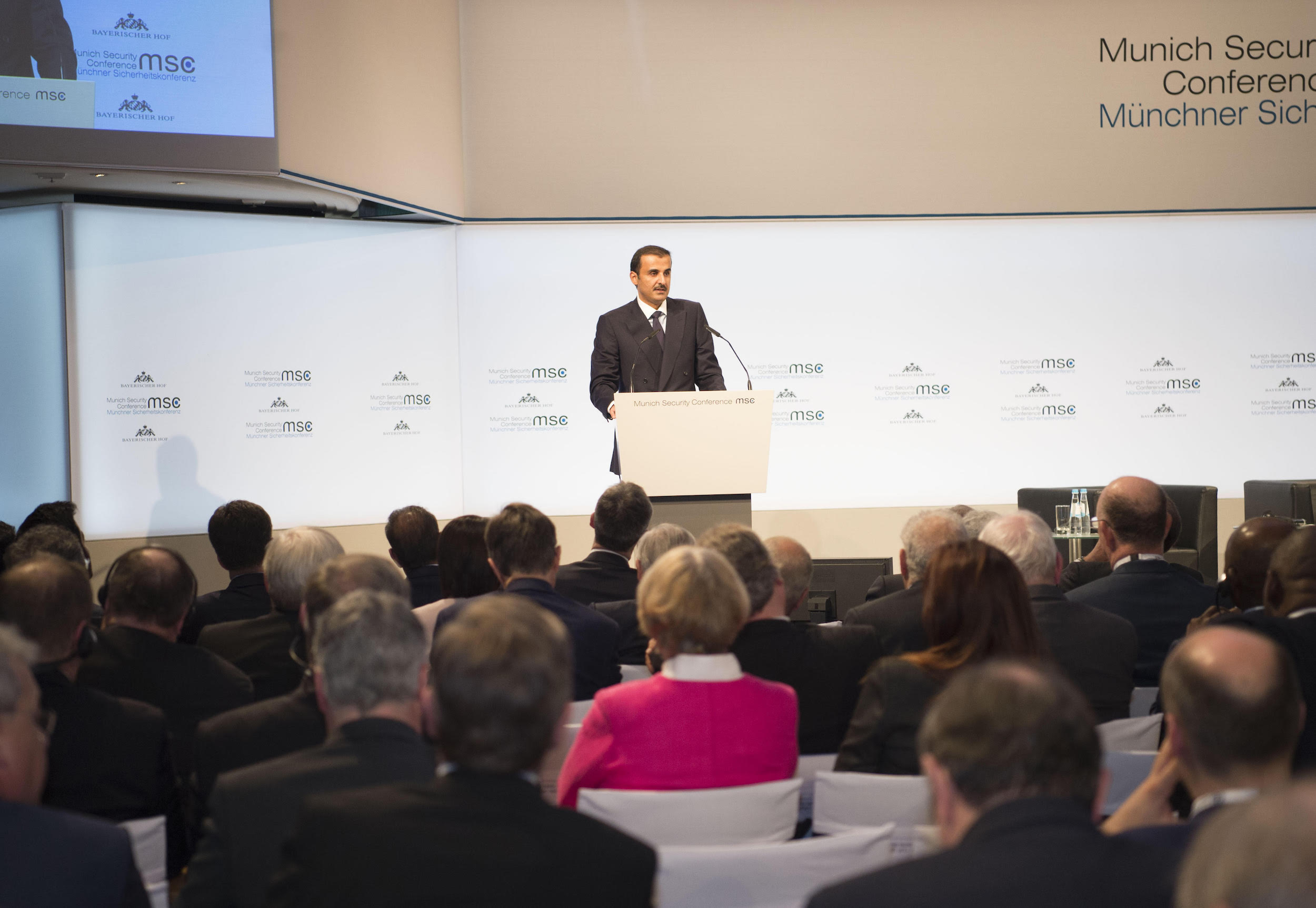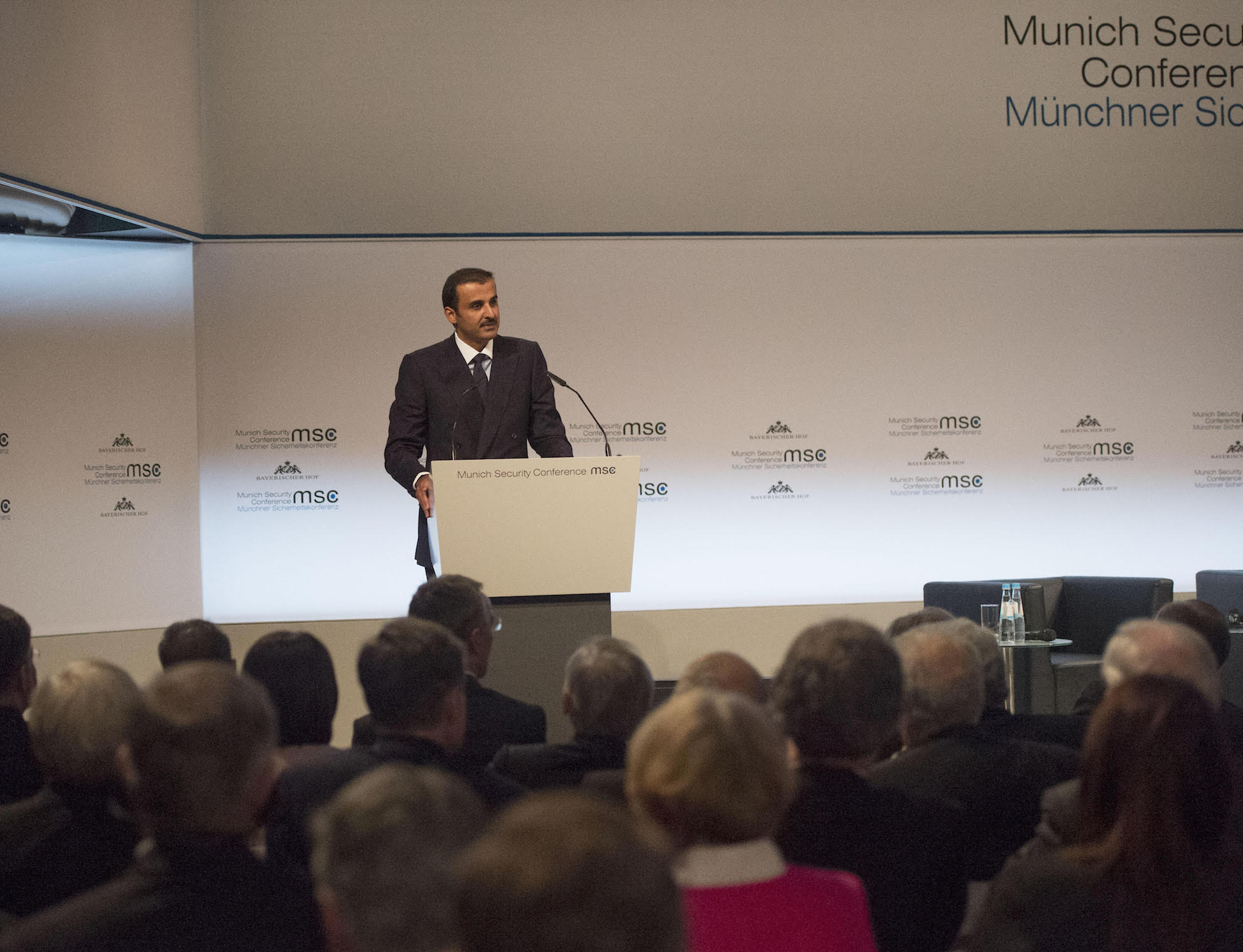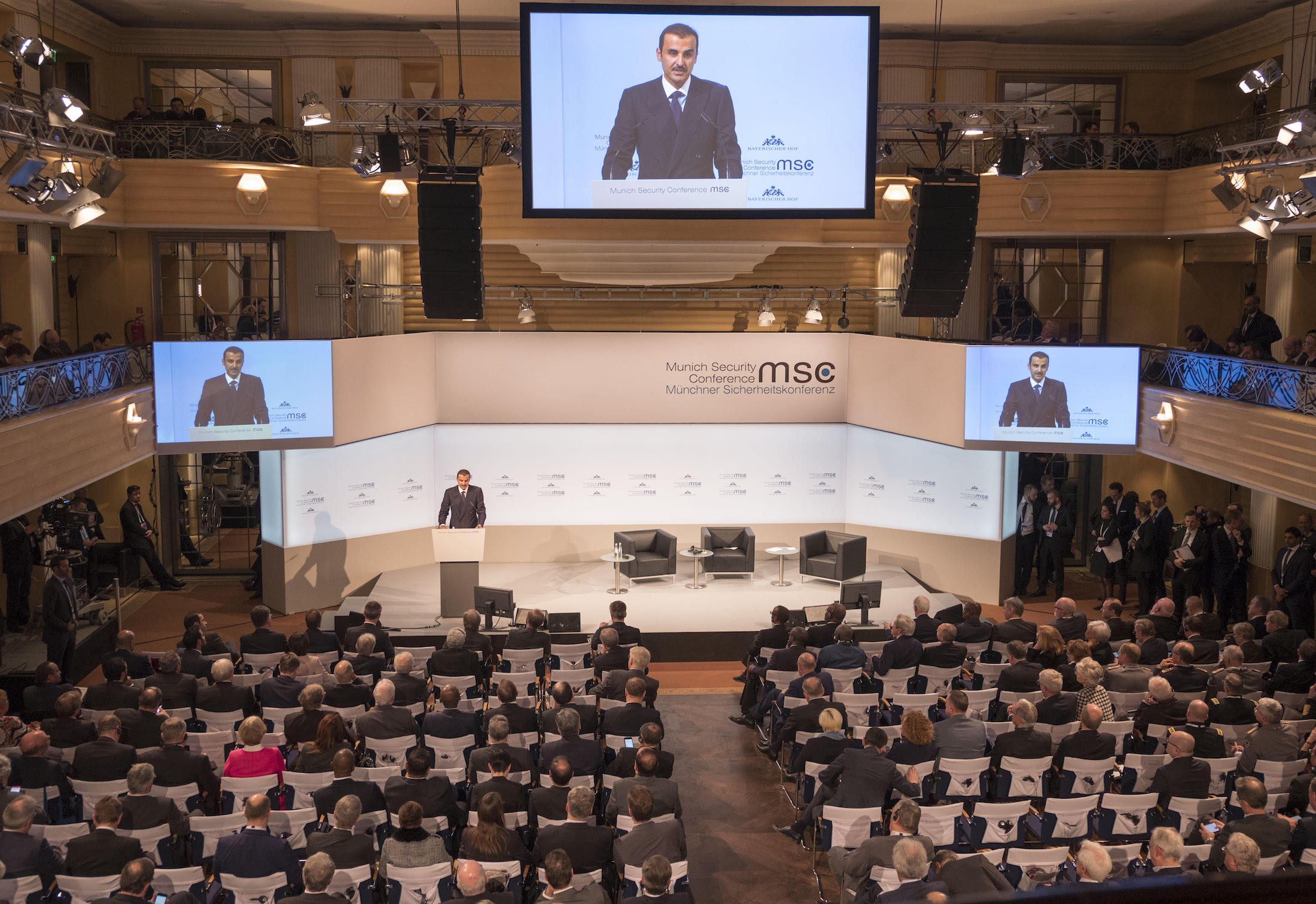 HH The Amir gives speech
His Highness The Amir Sheikh Tamim bin Hamad Al Thani delivered on Friday a speech, during the opening session of the 54th session of the Munich Security Conference.
During the speech, HH The Amir called on the countries of the Middle-East to sign a joint security agreement in a bid to overcome the challenges facing the region. HH The Amir also noted that shifting from feuds to cooperation will require that each country be held accountable regarding matters like allowing the flow of humanitarian aid to pass across borders, allowing safe and free passage for families, providing access to religious sites to all faiths, preventing the desecration of historic and religious sites, and respecting common trade routes.
HH The Amir discussed in the speech some of the great challenges facing the region due to the lack of basic human rights and low level of security the people add. He also shed light on the fact that young people are losing faith in international accountability due to the marginalization of conflict-resolution mechanisms in issues such the Palestinian issue. HH The Amir added that another reason was that people who called out for dignity were met with violent silencing. Then the people have to contend with seeing individuals who should be trialed for crimes against humanity become potential candidates in presidential elections.
HH The Amir stressed that providing the basic rights and dignity for the people will help the Middle-East resolve its crises.
HH The Amir attributed two main reasons for the challenges facing the Middle-East: Recklessness, and the lack of framework for providing shared security.
As for the GCC crisis, HH The Amir said that Qatar managed to overcome the effects of the blockade, by virtue of economic and strategic planning on one side as well as its diplomatic ties. The country's success is evident in the fact that it never failed to deliver a single shipment of LNG since the blockade, which is crucial for global energy supplies given Qatar is the world's second largest exporter of natural gas.
HH The Amir also stressed in that regard that it was crucial for the interests of the people of the Middle-East to guarantee the independence and sovereignty of states like Qatar, which refuses to be forced to take sides in the stand-off between two entrenched camps.
HH The Amir also highlighted that some of the countries that were expected to promote security in the region were the reason behind fabricating a needless crisis in the GCC. HH The Amir said that this fact requires the international community assist countries in the Middle-East in their efforts of promoting peace and security, as well as overcoming challenges that are starting to impact Europe through immigration and refugees.