HH The Amir Participates in Opening Session of Arab League Summit in Jordan
HH The Amir and HM King of Jordan before the Summit
HH The Amir during the opening session of the 28th Ordinary Session of the Council of the League of Arab States at the Summit Level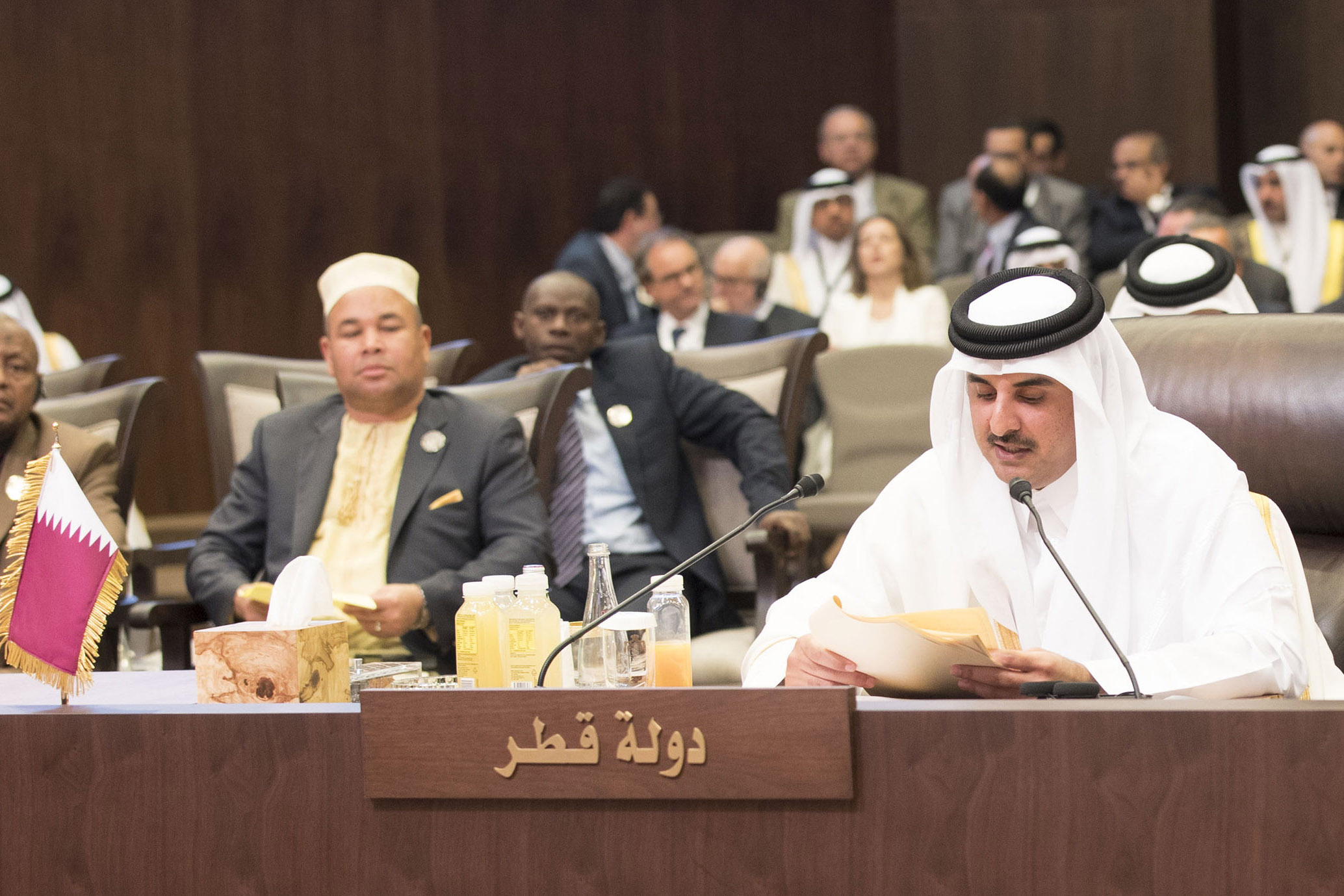 HH The Amir and Arab Leaders in a commemorative photo
His Highness The Amir Sheikh Tamim bin Hamad Al Thani participated along with Their Majesties and Highnesses the Leaders of the Arab States in the opening session of the 28th Ordinary Session of the Council of the League of Arab States at the Summit Level (Amman 2017), which kicked off earlier today at King Hussein Bin Talal Convention Center on the Dead Sea in the Hashemite Kingdom of Jordan.
HH The Amir delivered a speech at the 28th Ordinary Session of the Summit-level meeting of the Council.
Members of the official delegation accompanying HH The Amir, Their Excellencies members of the delegations of Arab countries and a number of senior officials and guests of the Summit attended the session.