HH The Amir Visits Accompanying Exhibition of Doha Document for Peace Celebrations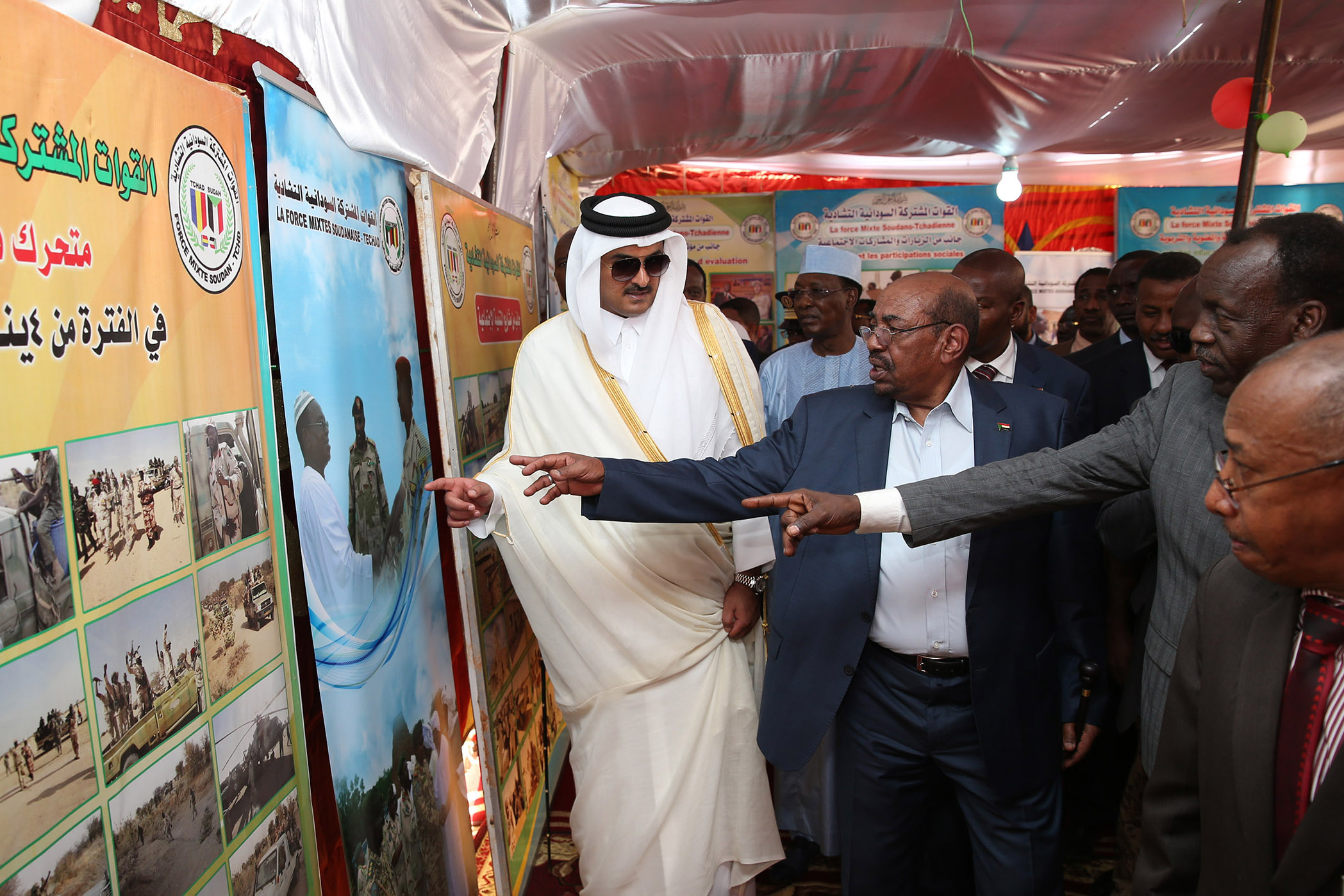 HH the Amir in a visit to the accompanying exhibition of completing the implementation of the Doha Document for Peace in Darfur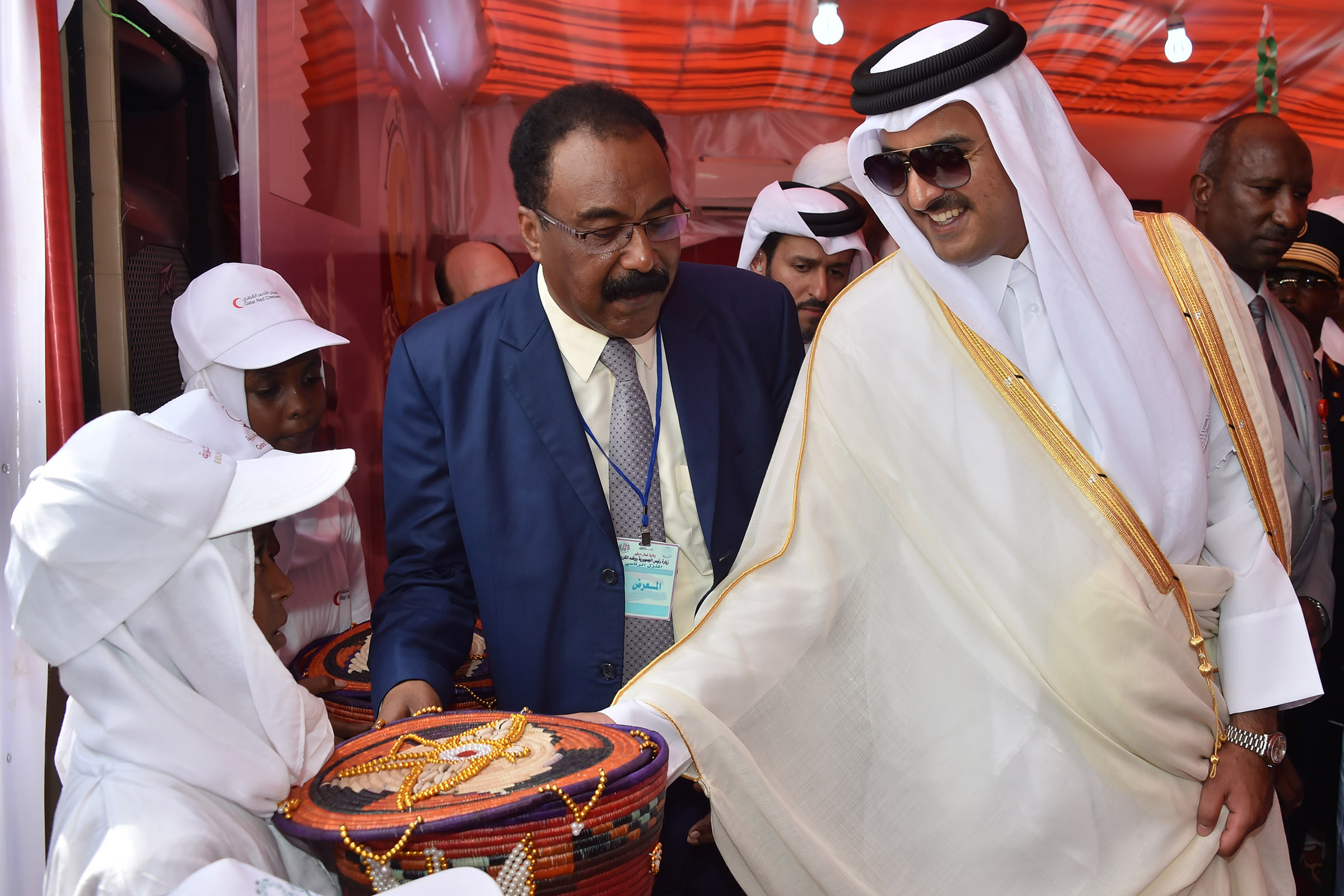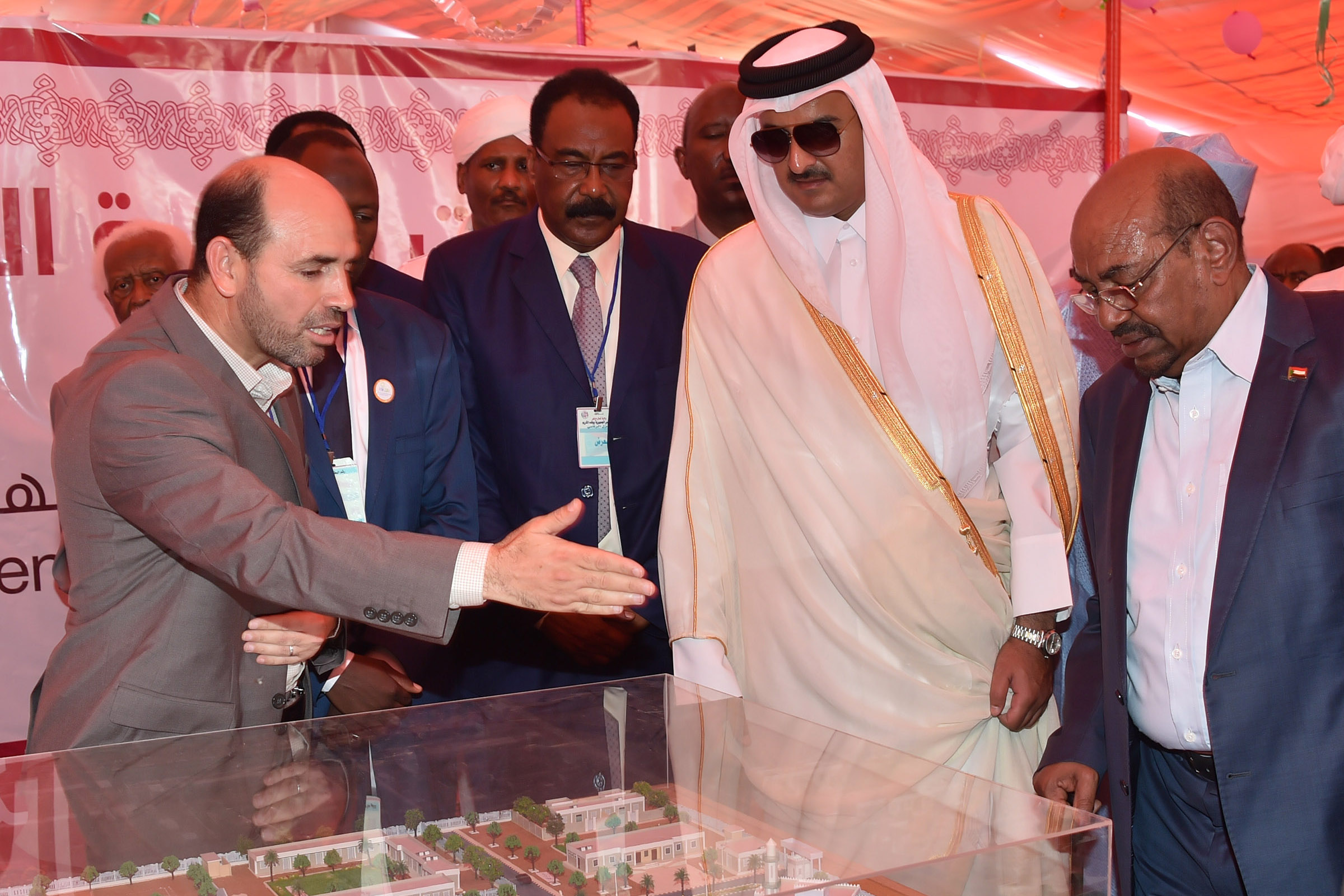 HH The Amir briefed on the first phase of Qatar's projects in Darfur
His Highness The Amir Sheikh Tamim bin Hamad Al Thani, President of Sudan, Omar Hassan Al Bashir, President of Chad, Idriss Deby, and the President of Central Africa Faustin-Archange Touadera visited the accompanying exhibition of completing the implementation of the Doha Document for Peace in Darfur, which took place on Wednesday in Fashir.
HH The Amir and the Presidents were updated regarding the first phase of Qatar's economic, investment and charity projects in Darfur. The projects include providing the region's five states with schools, health centres, as well as construction work being carried out by the Sudanese government.
HH The Amir and the Presidents were also updated on the joint projects being carried out between Sudan and Chad in the region.