HH The Amir Participates in Arab-South American Summit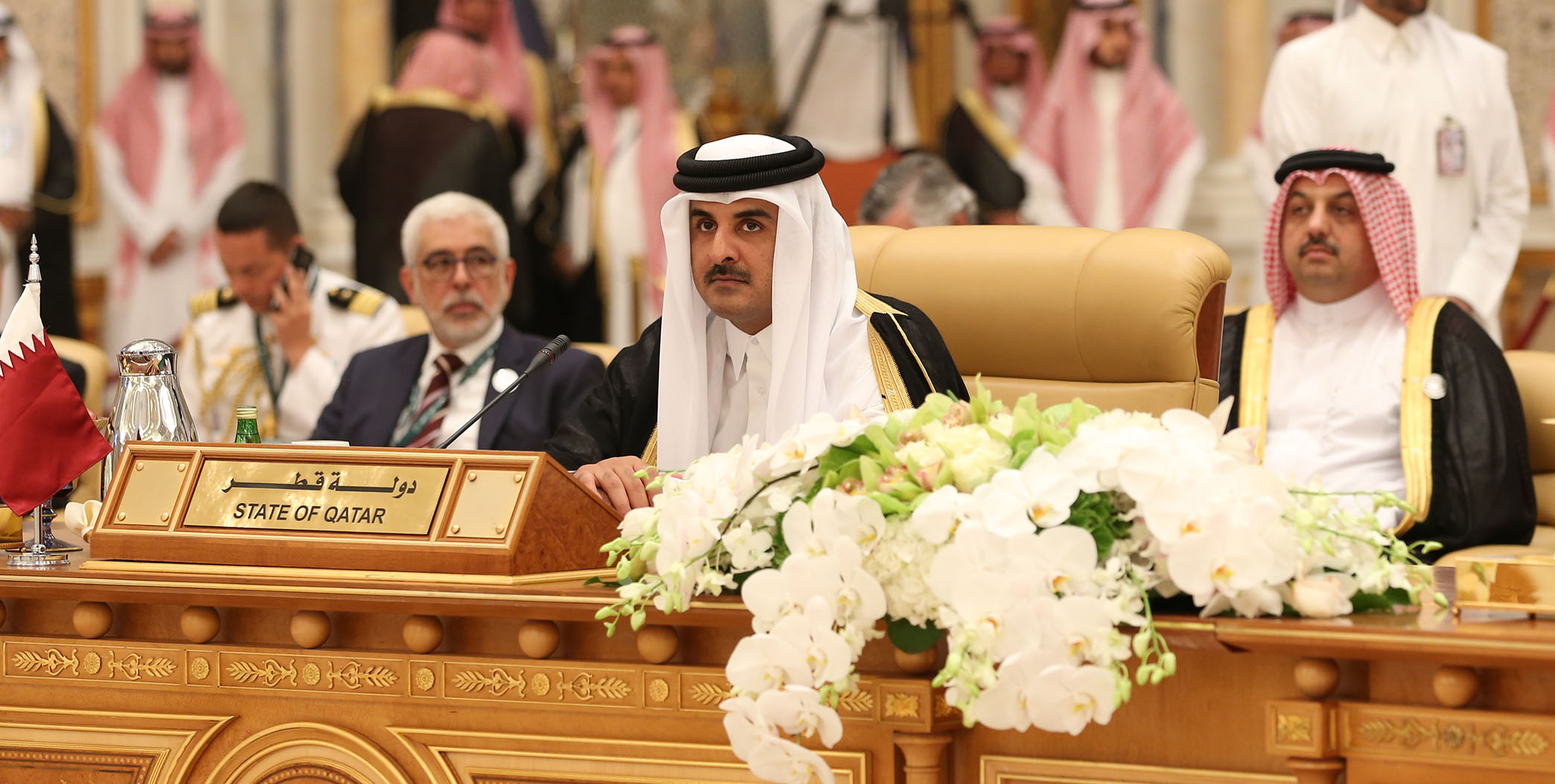 HH The Amir at the Opening Session of the Fourth Summit of Arab and South American Countries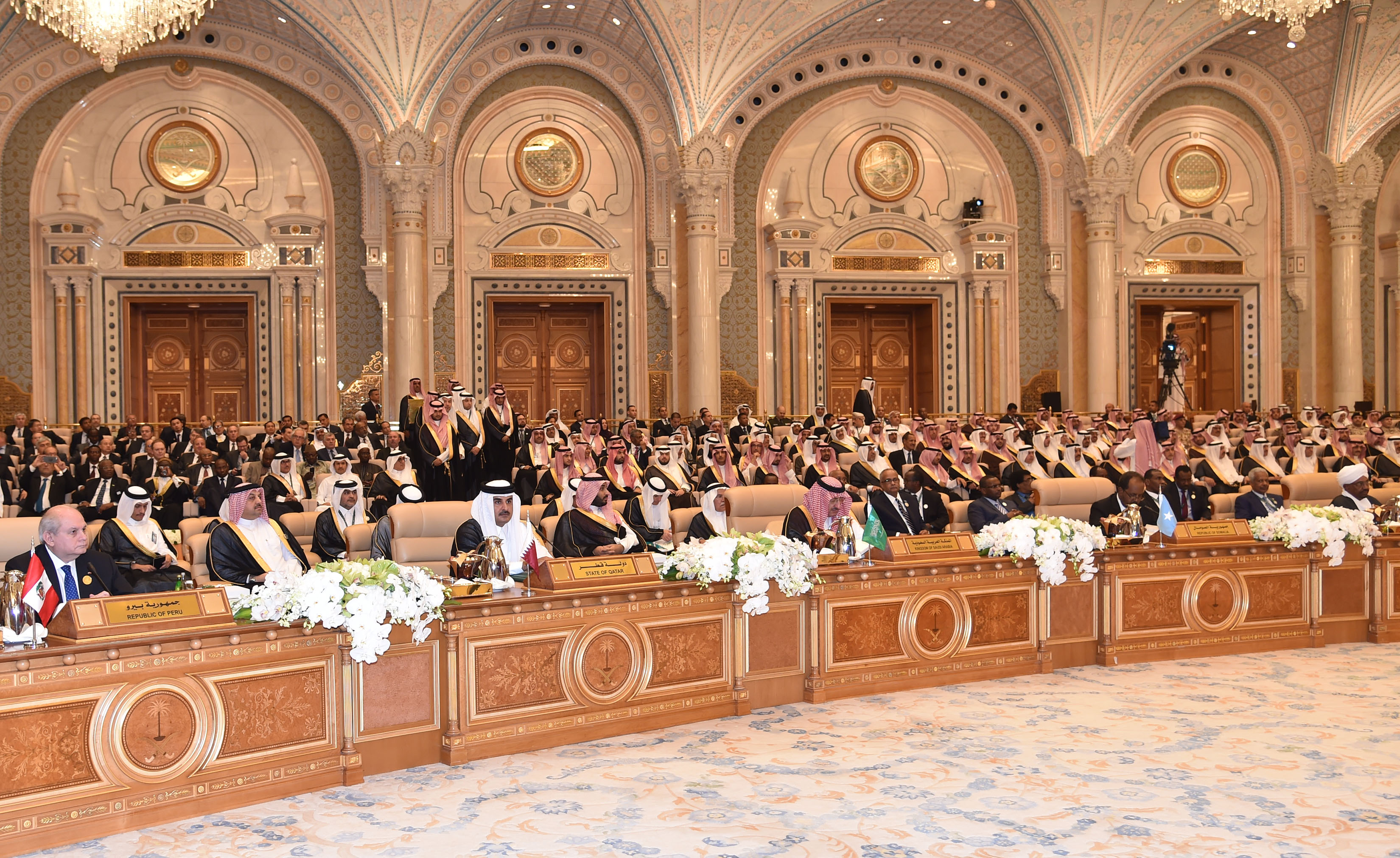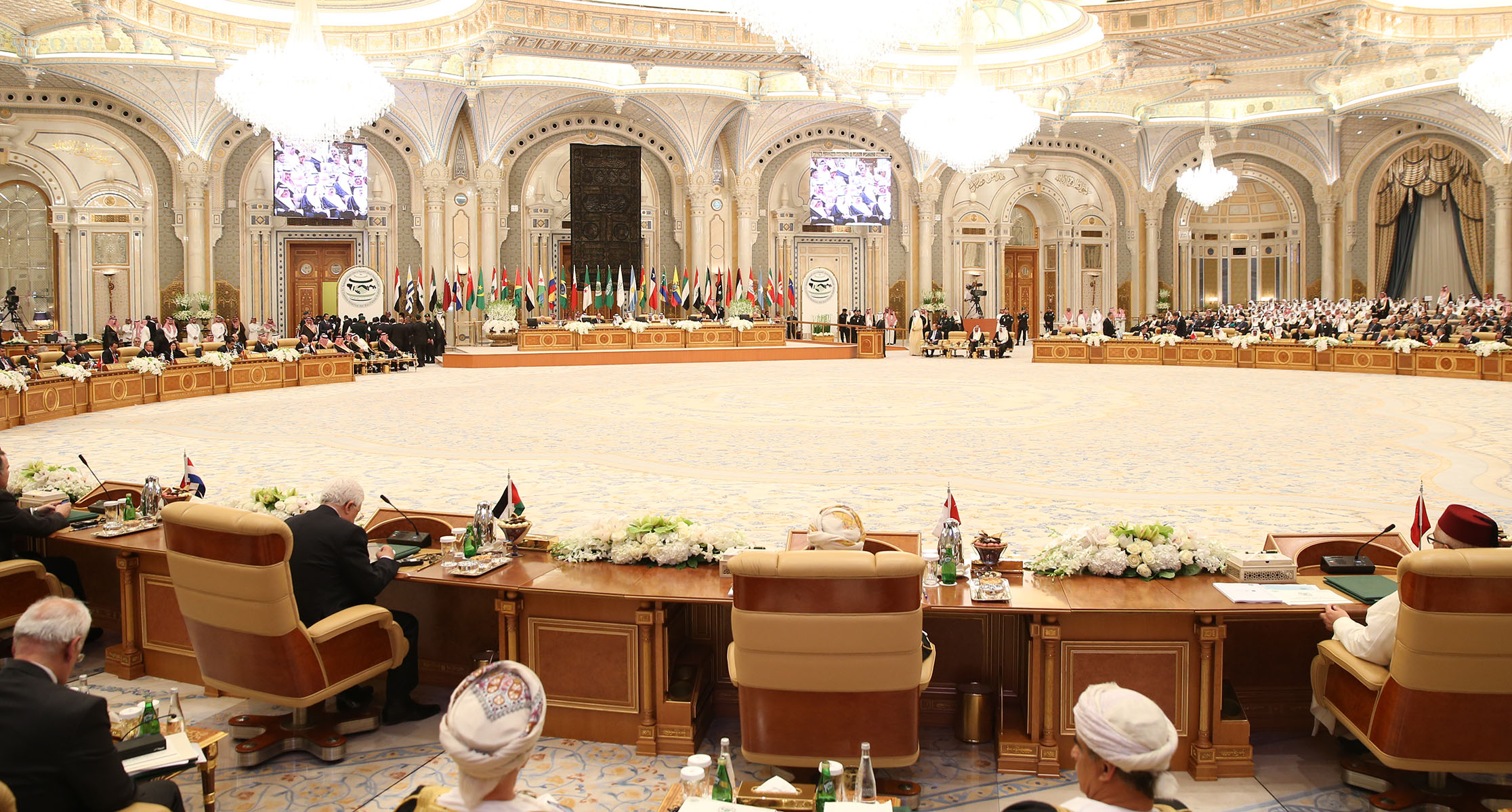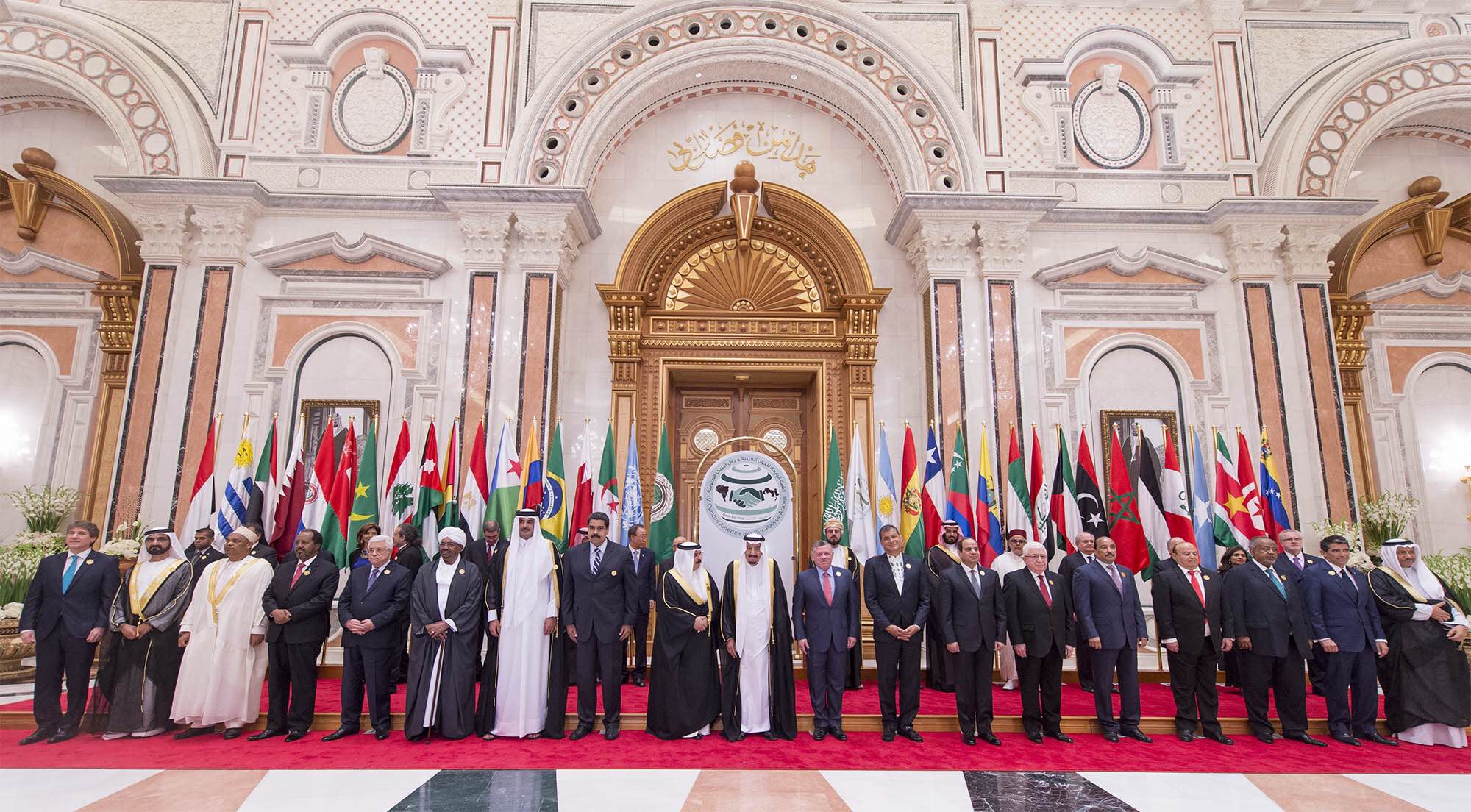 HH The Amir along with leaders of Arab and South American countries
The session took place in King Abdulaziz International Conference Center in Riyadh.
The official delegation accompanying HH The Amir attended the opening session.
Saudi Arabia's Crown Prince, First Deputy Prime Minister and the Minister Mohammed bin Nayef bin Abdulaziz Al Saud also attended along with Deputy Crown Prince of Saudi Arabia, Second Deputy Prime Minister and Minister of Defence Mohammed bin Salman bin Abdulaziz Al Saud.
Other ministers, head of delegations and Arab civil society organizations attended the opening session as well.