HH The Amir Participates in Camp David Summit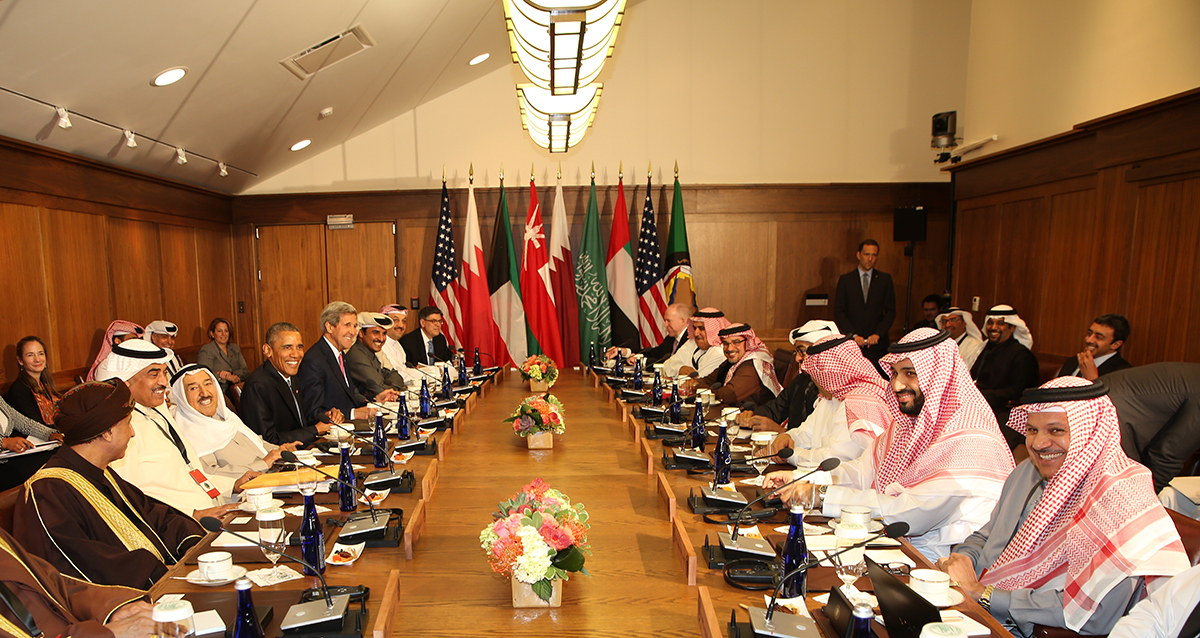 HH The Amir, US President and leaders and heads of delegation of the GCC states in the opening of the Camp David Summit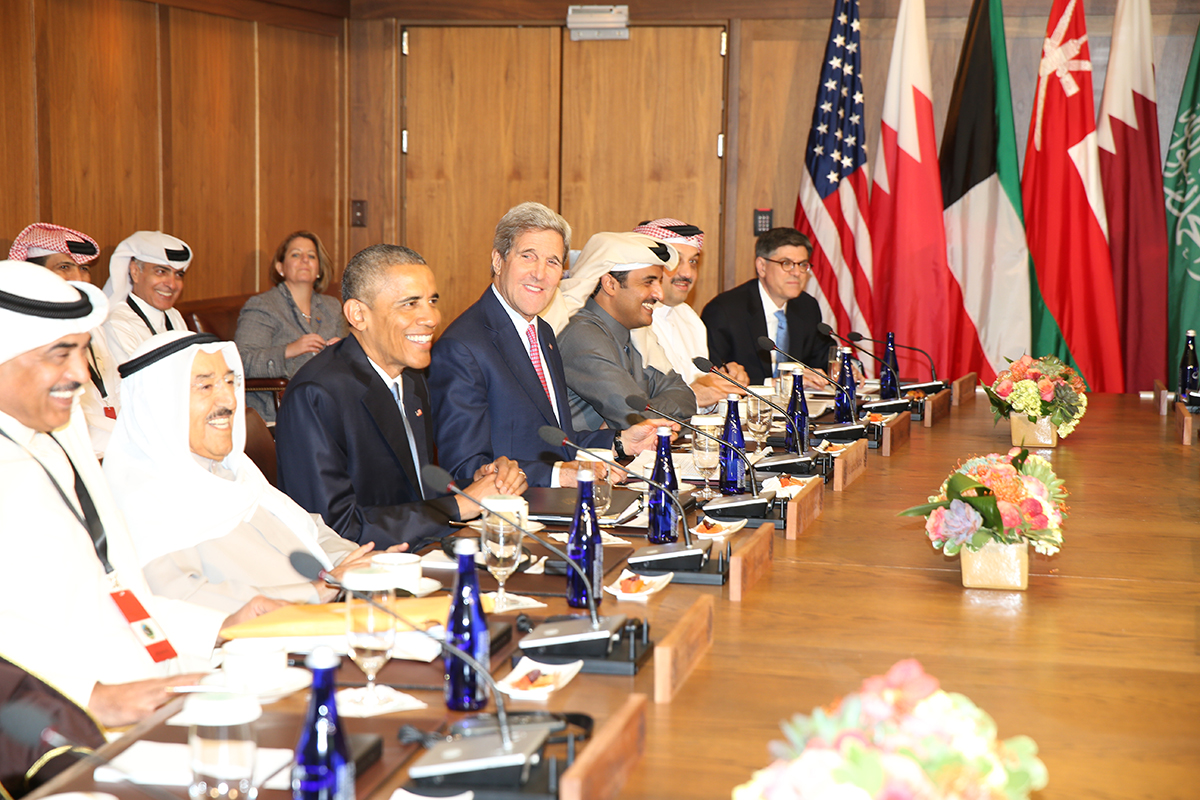 His Highness The Amir Sheikh Tamim bin Hamad Al Thani took part, along with leaders and heads of delegation of the Gulf Cooperation Council (GCC) states, in the summit held with US President Barack Obama in Camp David retreat in the US State of Maryland today.
The summit agenda includes three main sessions amid which a dinner banquet will be held in honour of leaders and heads of GCC delegations.
The summit deals with relations between GCC states and the United States and means of developing them, in addition to the situation in the Middle East.