HH The Amir Receives Greetings of Shura Council Speaker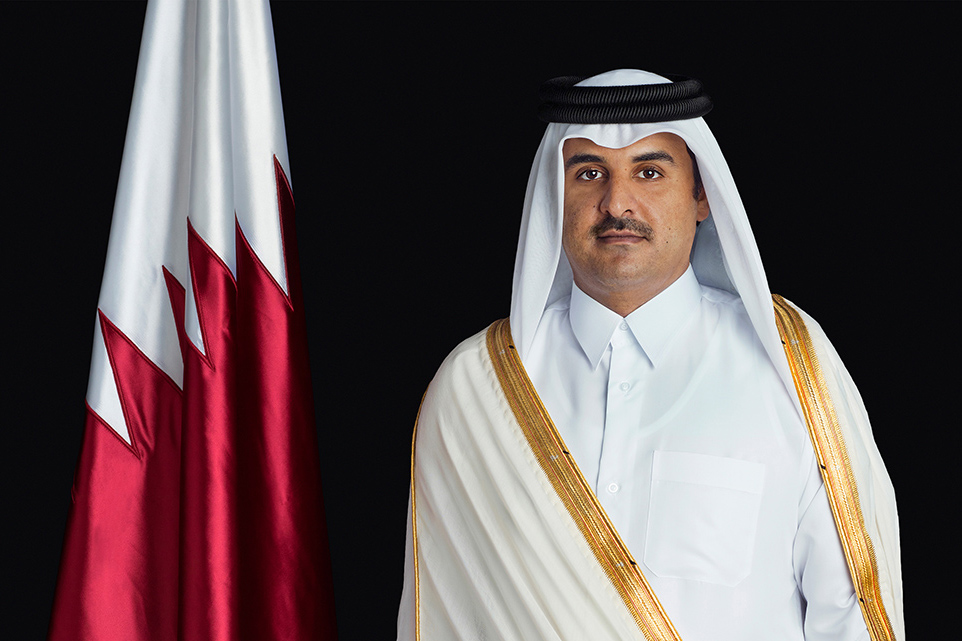 His Highness The Amir Sheikh Tamim bin Hamad Al Thani has received a cable of greetings on the occasion of the blessed Eid Al Fitr from HE Speaker of the Shura Council Ahmed bin Abdullah bin Zaid Al Mahmoud.
HE Al Mahmoud expressed in his name and on behalf of the Shura Council Members heartfelt greetings and blessings on the advent of Eid, renewing the pledge of allegiance and loyalty to His Highness reaffirming determination to serve the nation and the loyal citizens.
He asked the Almighty Allah for the best of health and happiness to HH The Amir and further progress, welfare and prosperity to the loyal people of Qatar under the wise leadership of HH The Amir.
HH The Amir sent a reply cable to HE the Shura Council Speaker in which His Highness thanked HE the Council Speaker andwell members for the greetings and good wishes on the occasion of Eid Al Fitr, asking the Almighty Allah for the happy return of such an occasion to all of them.
HH The Amir wished HE the Shura Council Speaker and members the best of health, happiness and more welfare, and beloved homeland further progress, and prosperity.