HH The Amir Congratulated by Leaders of Friendly Nations on National Day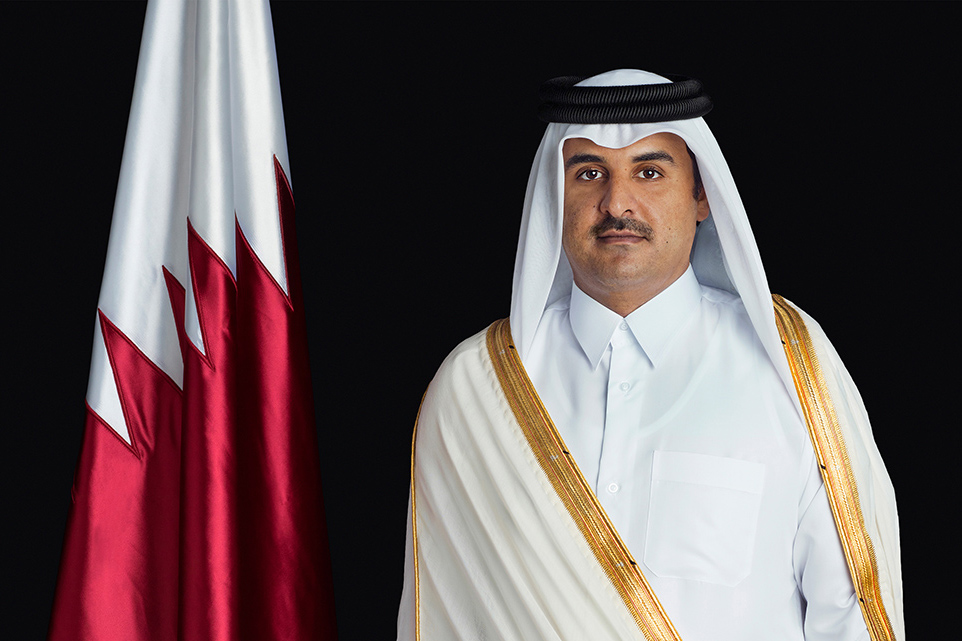 His Highness The Amir Sheikh Tamim bin Hamad Al-Thani received Tuesday a cable of congratulations from HE President of the U.S. Donald Trump on the occasion of Qatar's national day, and expressed the congratulations of American government and people.
His Excellency praised bilateral relations and the role of the State of Qatar, under the wise leadership of HH the Amir, in advancing bilateral and regional cooperation as well as establishing peace and security through its ongoing contribution to the global alliance.
HE the U.S. President also expressed his thanks for the indispensable partnership with the State of Qatar, saying he looks forward to further cooperation in the coming year, and expressed his country's commitment to expanding the strong bilateral partnership.
HH the Amir responded with a cable expressing his thanks, and stressed that the State of Qatar looks forward to enhance its strategic cooperation and partnership with the United States in all fields to serve the joint interests of the two peoples.
HH the Amir also received cables of congratulations from a number of leaders, including HE President of the Russian Federation Vladimir Putin, HE President of the French Republic Emmanuel Macron, HE President of the People's Republic of China Xi Jingping, HE President of the Republic of India Ram Nath Kovind, HE President of the Federal Republic of Germany Frank-Walter Steinmeier, HE the President of the Republic of Croatia Kolinda Grabar-Kitarovic, and HE President of South Korea Moon Jae-in.