HH The Amir Crowns Winners in Final of Purebred Arabian Camel Festival on His Highness Sword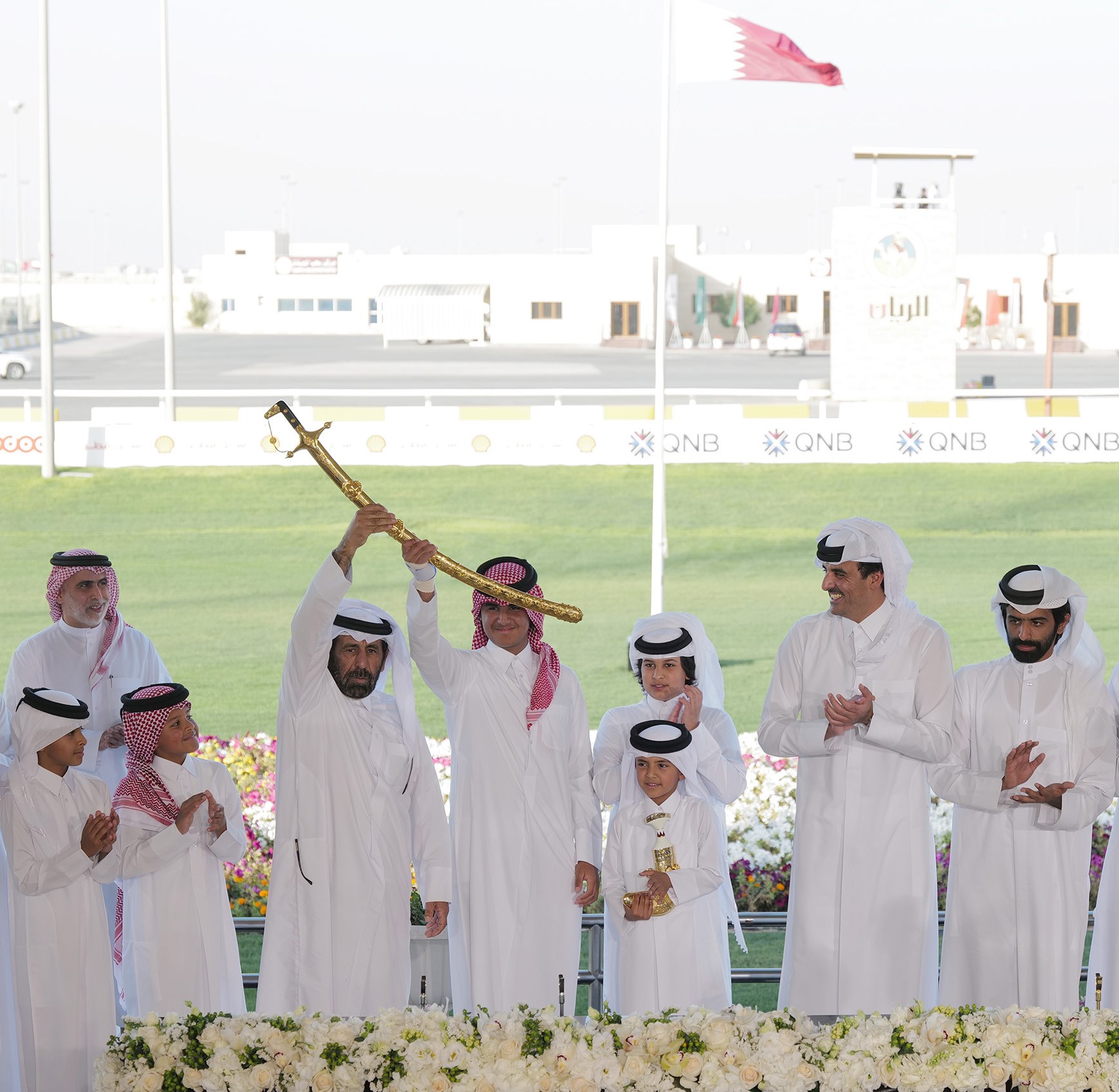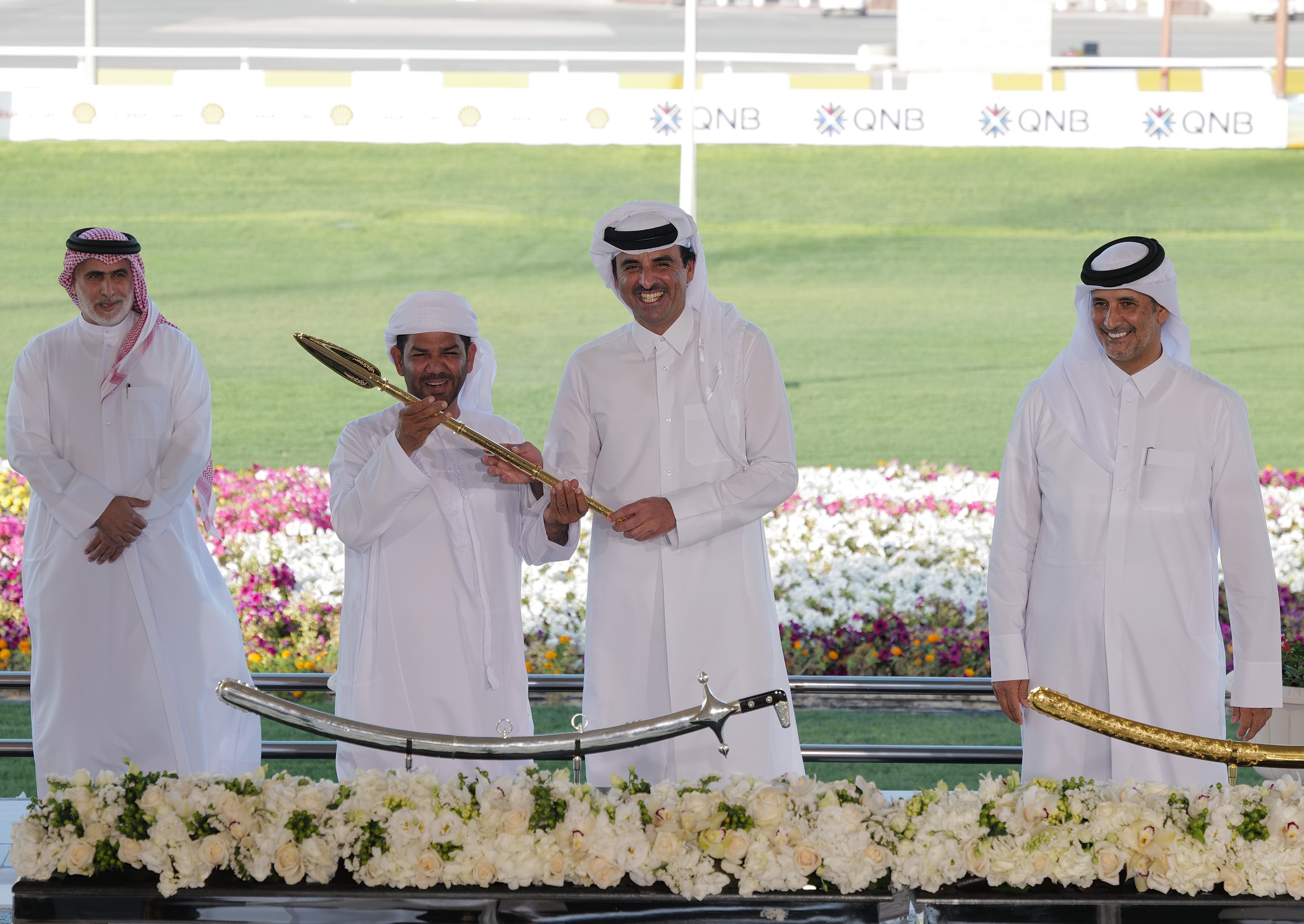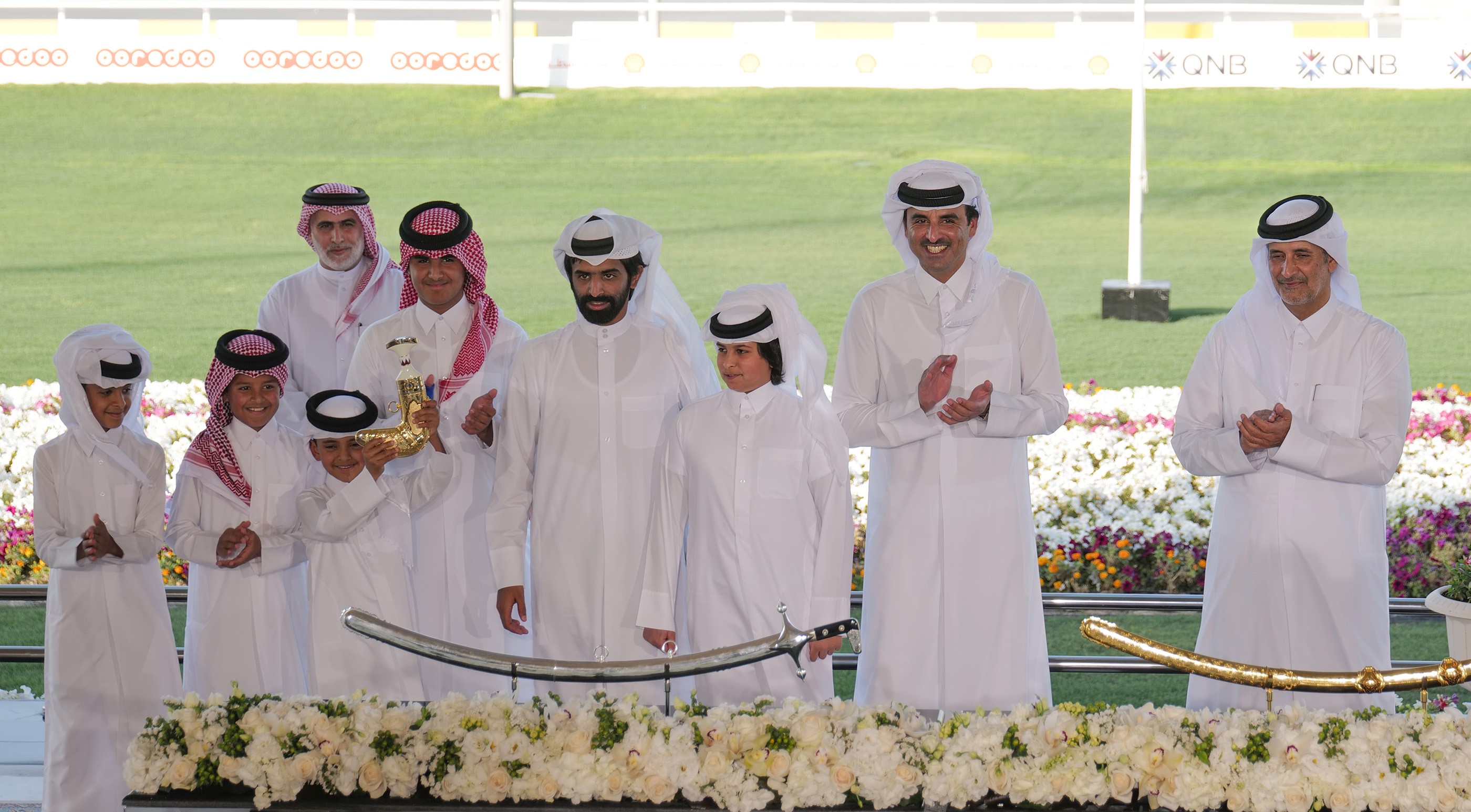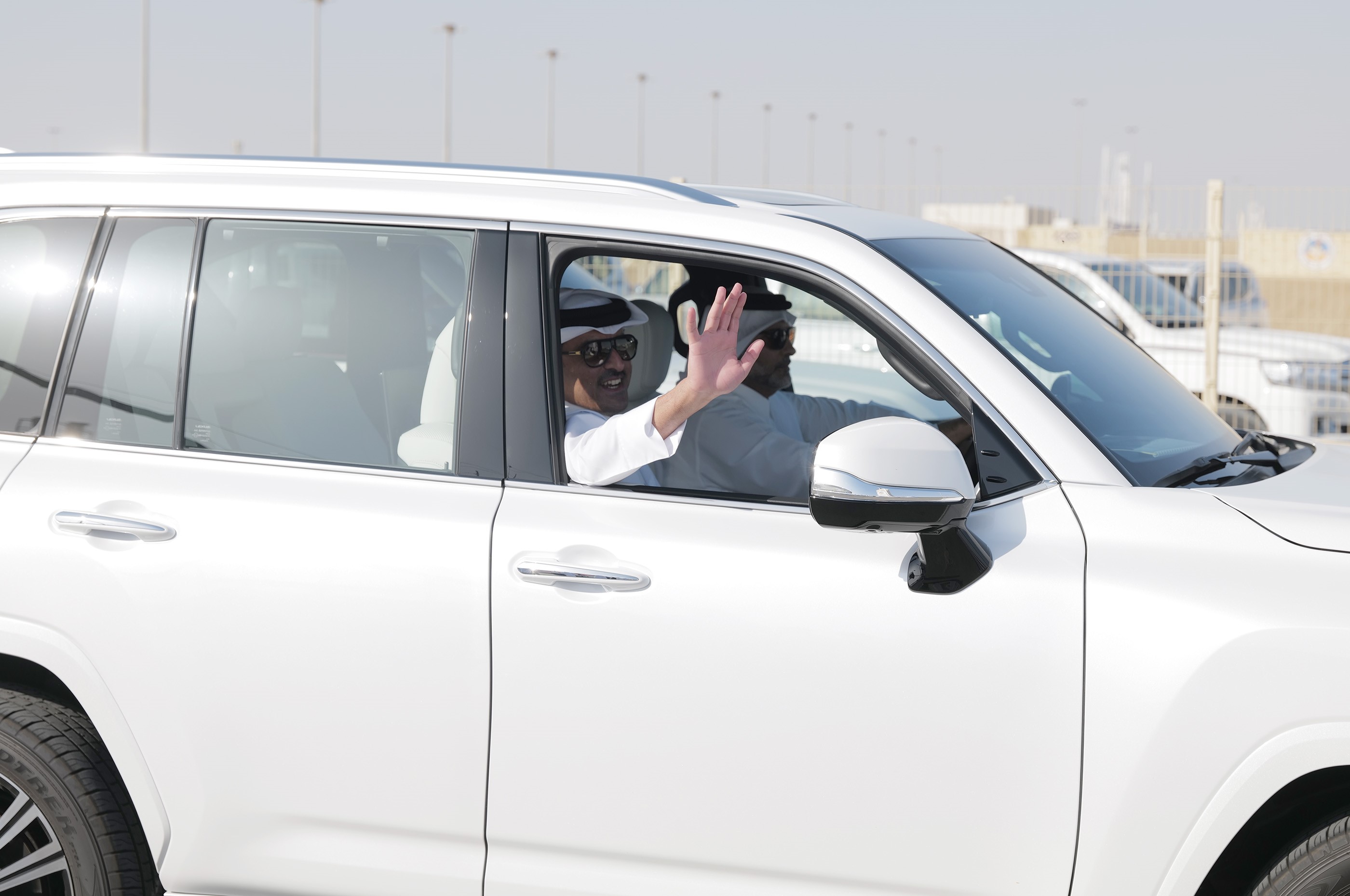 His Highness The Amir Sheikh Tamim bin Hamad Al Thani attended Thursday afternoon the final four rounds of the annual purebred Arabian camel race festival on His Highness' sword for the 2021-2022 season at Al Shahaniya racetrack.
HH The Amir crowned the winners of the final four rounds of the Al Hail and Al Zamoul competitions (open rounds) for the camels of Their Excellencies Sheikhs on the golden trophies. Al Shahaniya's "Hadour" was crowned with the golden sword in the open Al Hail race. Presidential Camels' "Hamya" won the golden shalfa in the Omani Al Hail race. Al Shahaniya's "Falaj" and Presidential Camels' "Thameen" won the two golden daggers in the two Al Zamoul races.
HH The Amir awarded the silver sword to Nasser Abdullah Al Misnad, owner of "Al Thumama," after winning the open Al Hail race for tribes members, which was held Wednesday afternoon. Also, HH The Amir honored the sponsoring companies of the festival.
The final day's competitions were attended by a number of Their Excellencies Sheikhs, tribes members, and fans of the sport.