HH The Amir Patronizes Graduation Ceremony of 9th Batch of Al Zaeem Air College Candidates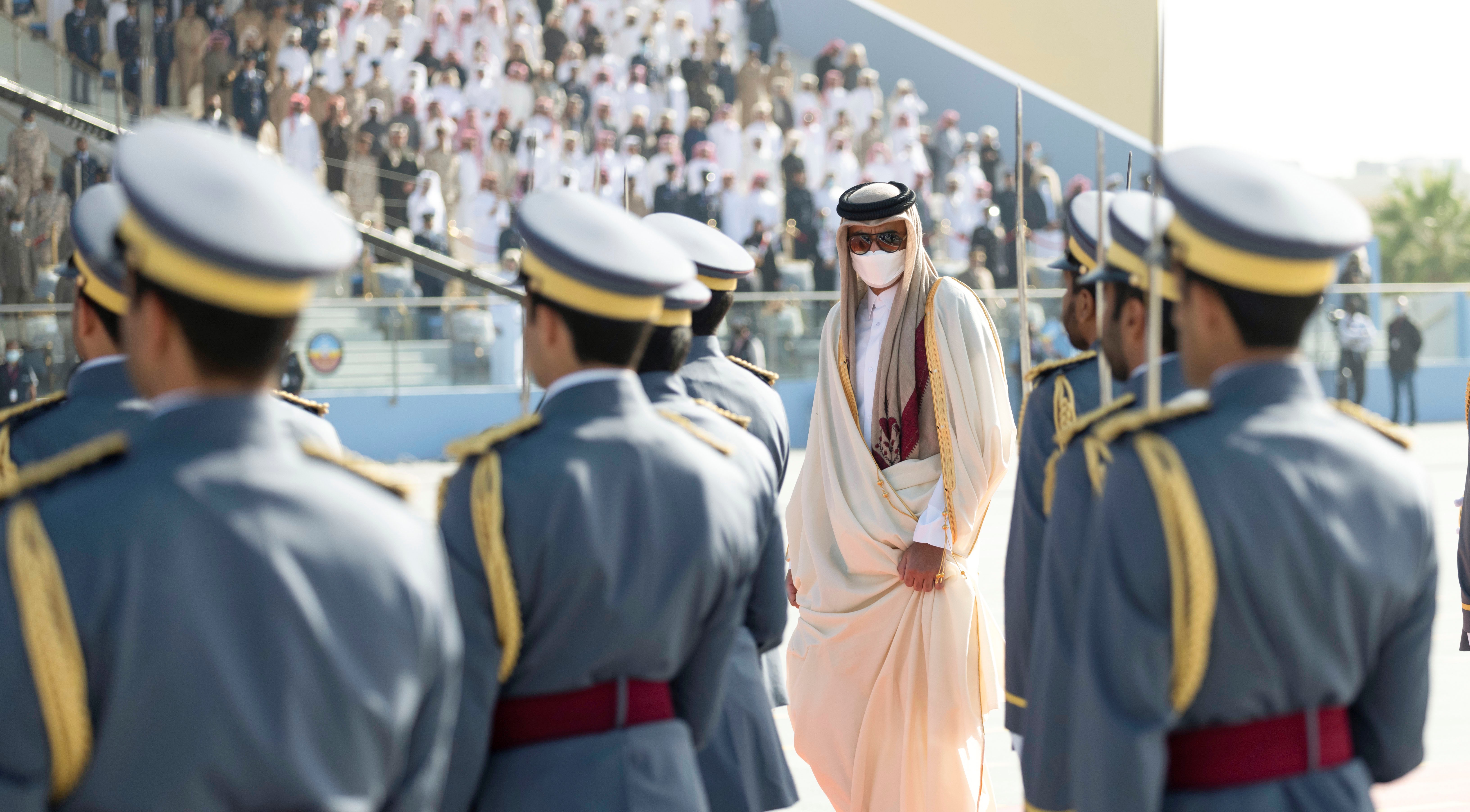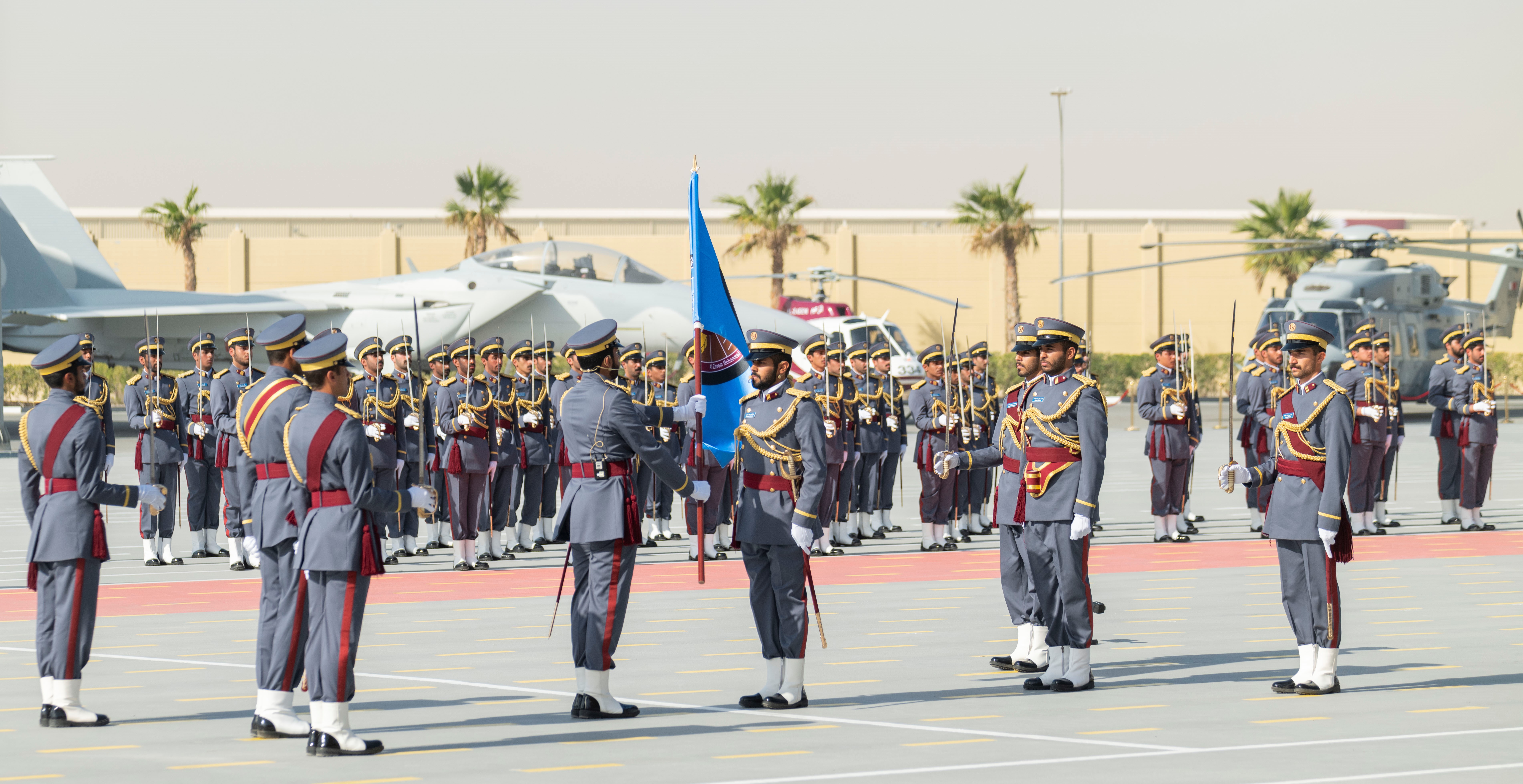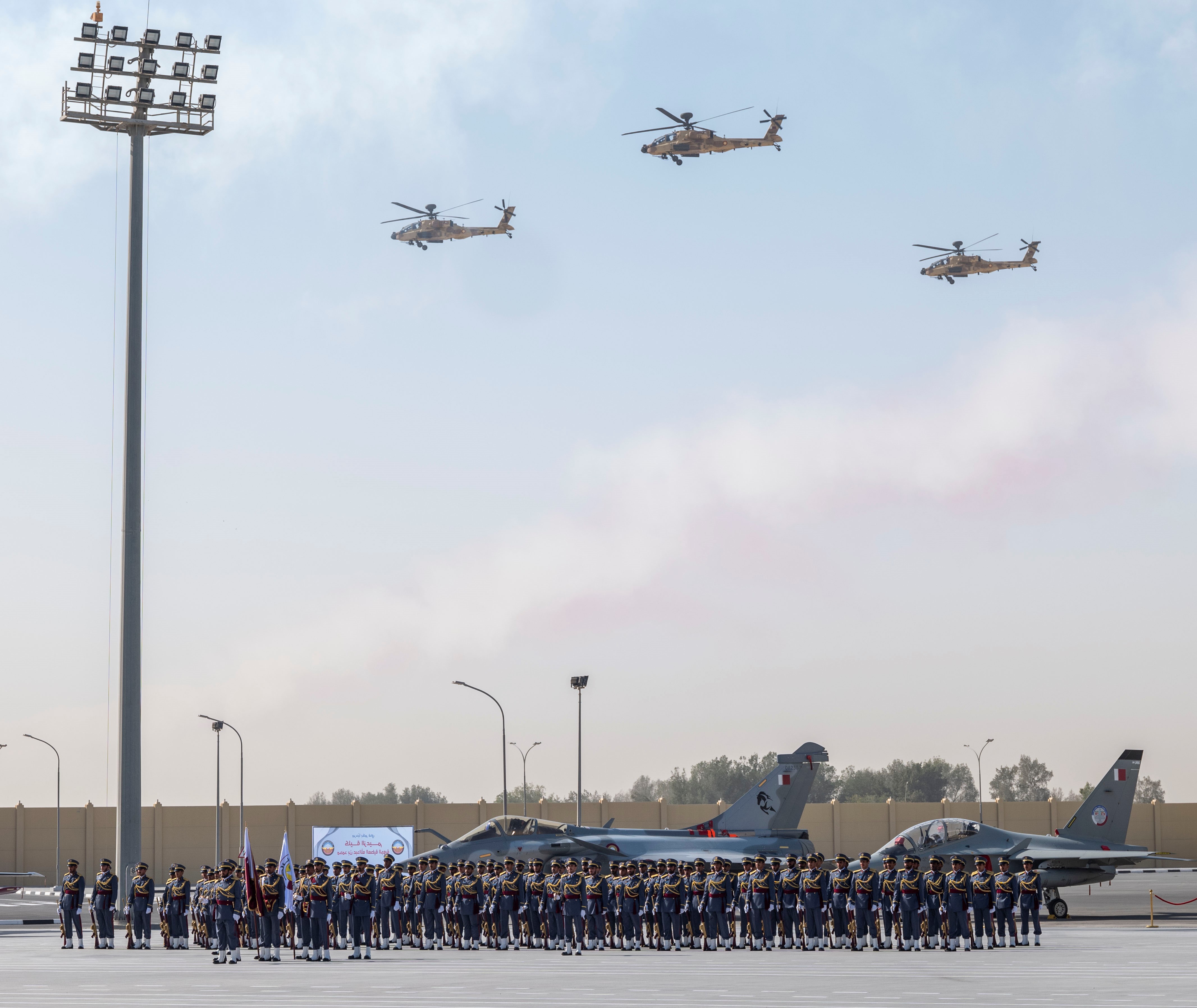 His Highness The Amir Sheikh Tamim bin Hamad Al Thani patronized the graduation ceremony of the 9th batch of candidate students of Al Zaeem Mohamed Bin Abdullah Al Attiyah Air College at Al Udaid Air Base on this morning.

The graduation ceremony was attended by HE Prime Minister and Minister of Interior Sheikh Khalid bin Khalifa bin Abdulaziz Al Thani, and Their Excellencies Minister of Defense of the Republic of Rwanda Major General Albert Murasira, Minister of Defense of the Federal Republic of Nigeria Bashir Salihi Magashi, HRH Commander of Royal Air Force of the Kingdom of Saudi Arabia Lieutenant General Turki bin Bandar bin Abdulaziz Al Saud, Commander of Air Force of the USA Lieutenant General Gregory Guillot and Commander of Air Force Academy of the Italian Republic Major General Paolo Tarantino.

The graduation ceremony was also attended by Commander of Ghala Air Base and Commandant of Sultan Qaboos Air Academy of the Sultanate of Oman Brigadier General Pilot Ali bin Mubarak Al Ameri, Commander of Air Academy of the Islamic Republic of Pakistan Major General Muhammad Qaiser Janjua, Commander of Ahmad Al-Jaber Air college of the State of Kuwait Lieutenant General Pilot Ismail Abdullah Al Kandari, Royal Air Force Commander of the Jordanian Hashemite Kingdom General Mohammad Fathi and Commander of Sudanese Air College Brigadier General Pilot Saad Ahmad Abdulrahman, as well as a number of leaders of colleges, institutes and security and military academies from brotherly and friendly countries.

The ceremony was also attended by senior officers of the Ministry of Defense, the Ministry of Interior, the Amiri Guard and the State Security Bureau, in addition to their Excellencies heads of diplomatic missions in the country and parents of the graduates.

At the beginning of the ceremony, the national anthem was played. Afterward, the queue leader came forward to request HH The Amir to inspect the 142 graduates' queue from the State of Qatar, the Republic of Iraq, and the Republic of Rwanda.

After reciting verses from the Holy Quran and displaying the march of the graduates' queue and the military parade, HH The Amir honored the outstanding graduate students. Afterward, the flag was received and handed over from the 9th to the 10th batch. The appointment order was read, the parade queue left and the air show began. At the end of the ceremony, the officers of the 9th batch took the oath and recited the college anthem.