HH The Amir Attends Final Draw for FIFA World Cup Qatar 2022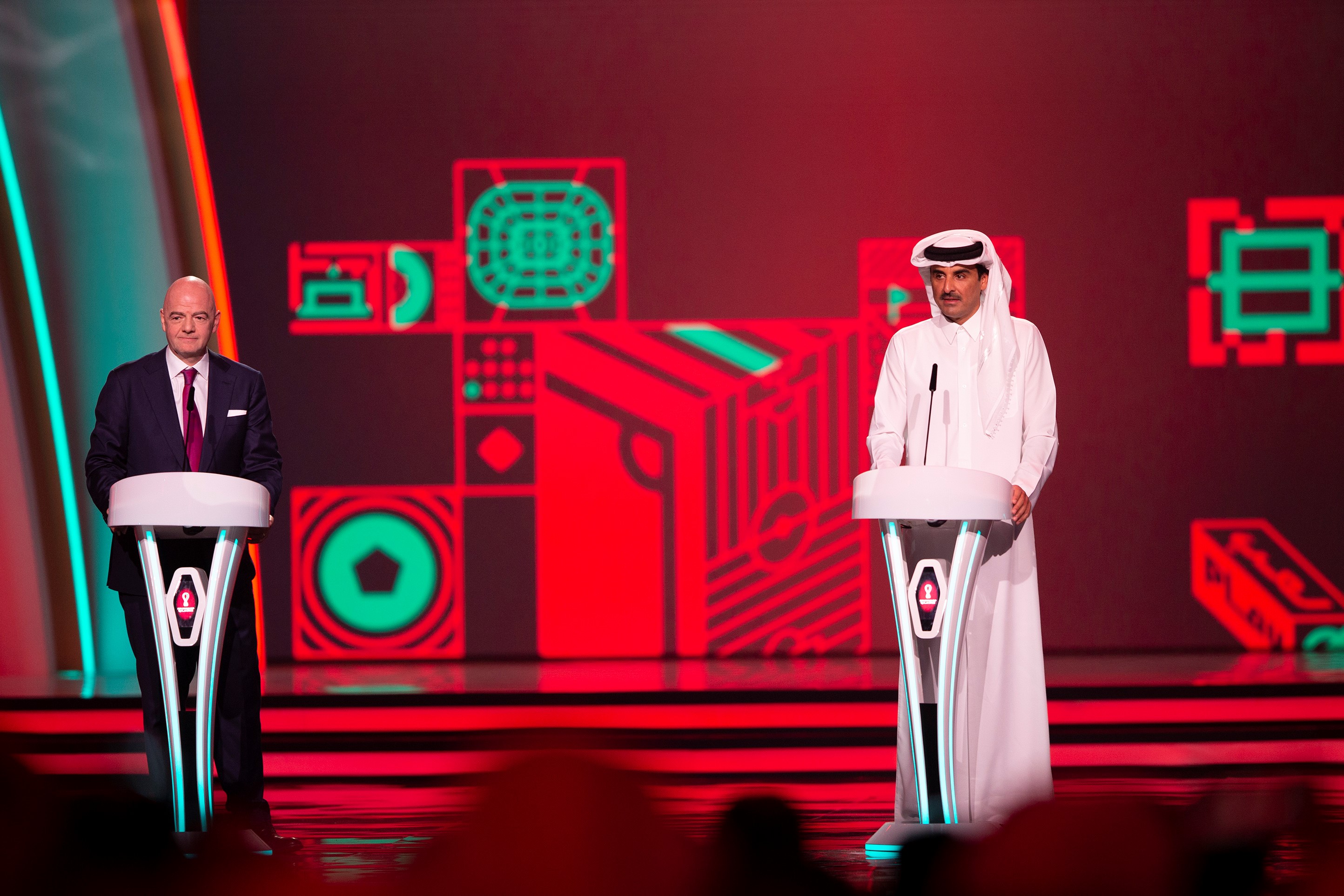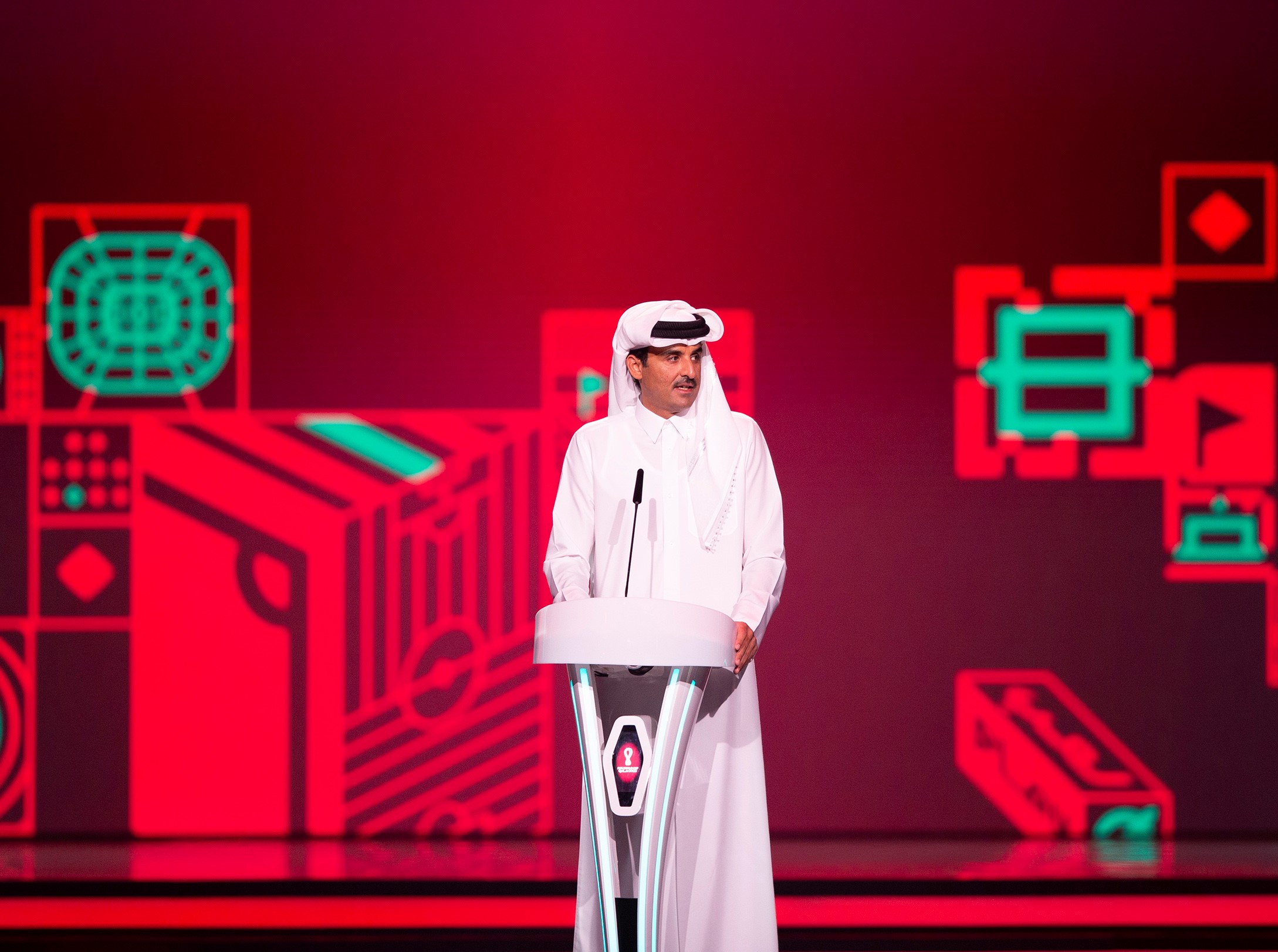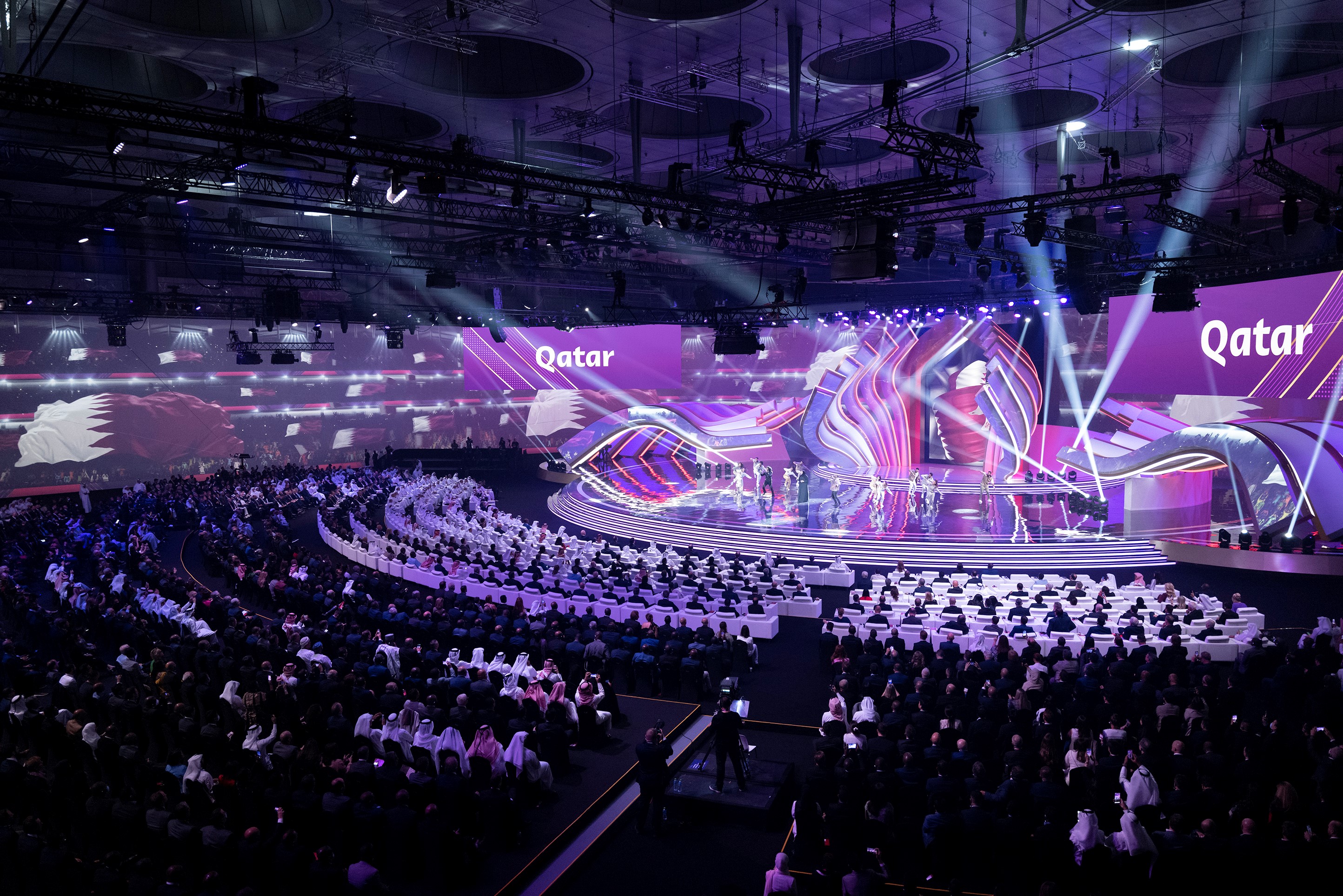 His Highness The Amir Sheikh Tamim bin Hamad Al Thani attended on Friday night the FIFA World Cup Qatar 2022 Draw Ceremony, which included the inauguration of the official mascot of the tournament "Laeeb".
The ceremony, which was held at the Doha Exhibition and Convention Center (DECC), was attended by HH the Personal Representative of the Amir Sheikh Jassim bin Hamad Al-Thani, HH Sheikh Mohammed bin Khalifa Al-Thani, HE the Prime Minister and Minister of Interior Sheikh Khalid bin Khalifa bin Abdulaziz Al-Thani, HE President of Qatar Olympic Committee (QOC) Sheikh Joaan bin Hamad Al-Thani and a number of their Excellencies Sheikhs and Ministers, in addition to heads of diplomatic missions accredited by the state.
The ceremony was also attended by HE FIFA President Gianni Infantino, HE the President of the Asian Football Confederation (AFC) Sheikh Salman bin Ebrahim Al Khalifa and a number of Their Excellencies members of the FIFA Council, senior sports officials and guests of the ceremony.
On this occasion, HH The Amir delivered the following speech:
In the Name of God, the Most Gracious, the Most Merciful
Mr. Gianni Infantino, President of FIFA,
Honourable Audience,
I welcome you all on the occasion marking the final draw for the FIFA World Cup Qatar 2022.
This tournament will be the first major event that unites the world in the aftermath of the pandemic that has taken its toll on the world for more than two years.
I feel proud and happy from now until the moment the world will see that we in Qatar will present an exceptional World Cup in the Arab world, as we had promised.
As a fan and sportsman, I am looking forward to enjoy with all of you this great event and its special atmospheres, since we are aware that the impact of such sports events is not confined only to fun, but rather goes beyond that to a lofty and higher stages that lead us to rapprochement and mutual acquaintance between the peoples of the world.
I wish you all the success and the best of luck to the teams that qualified for the World Cup.
May peace, mercy and blessings of Allah be upon you.
The ceremony also included a speech by HE FIFA President Gianni Infantino.