HH The Amir Patronizes Graduation Ceremony of Ahmed bin Mohammed Military College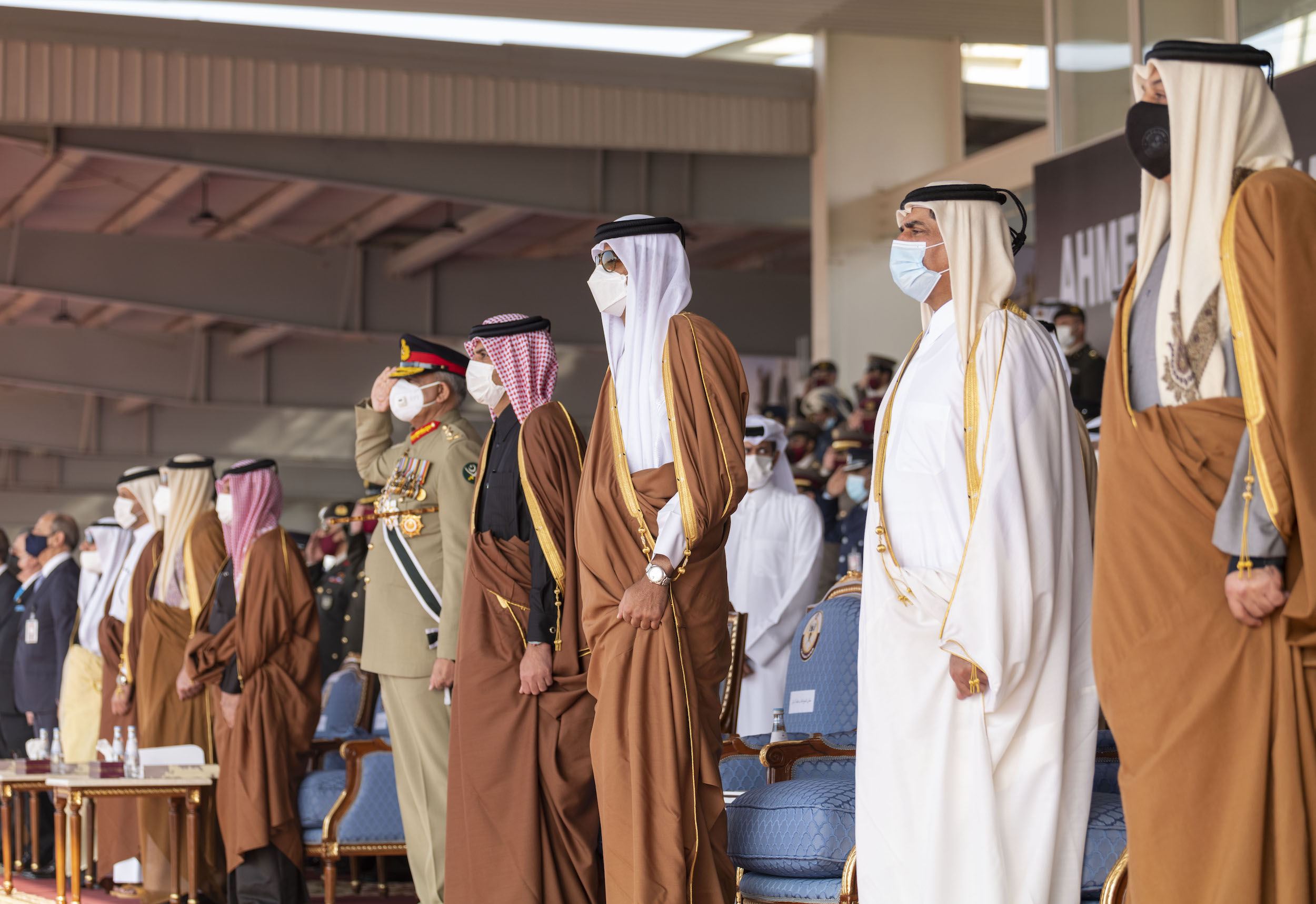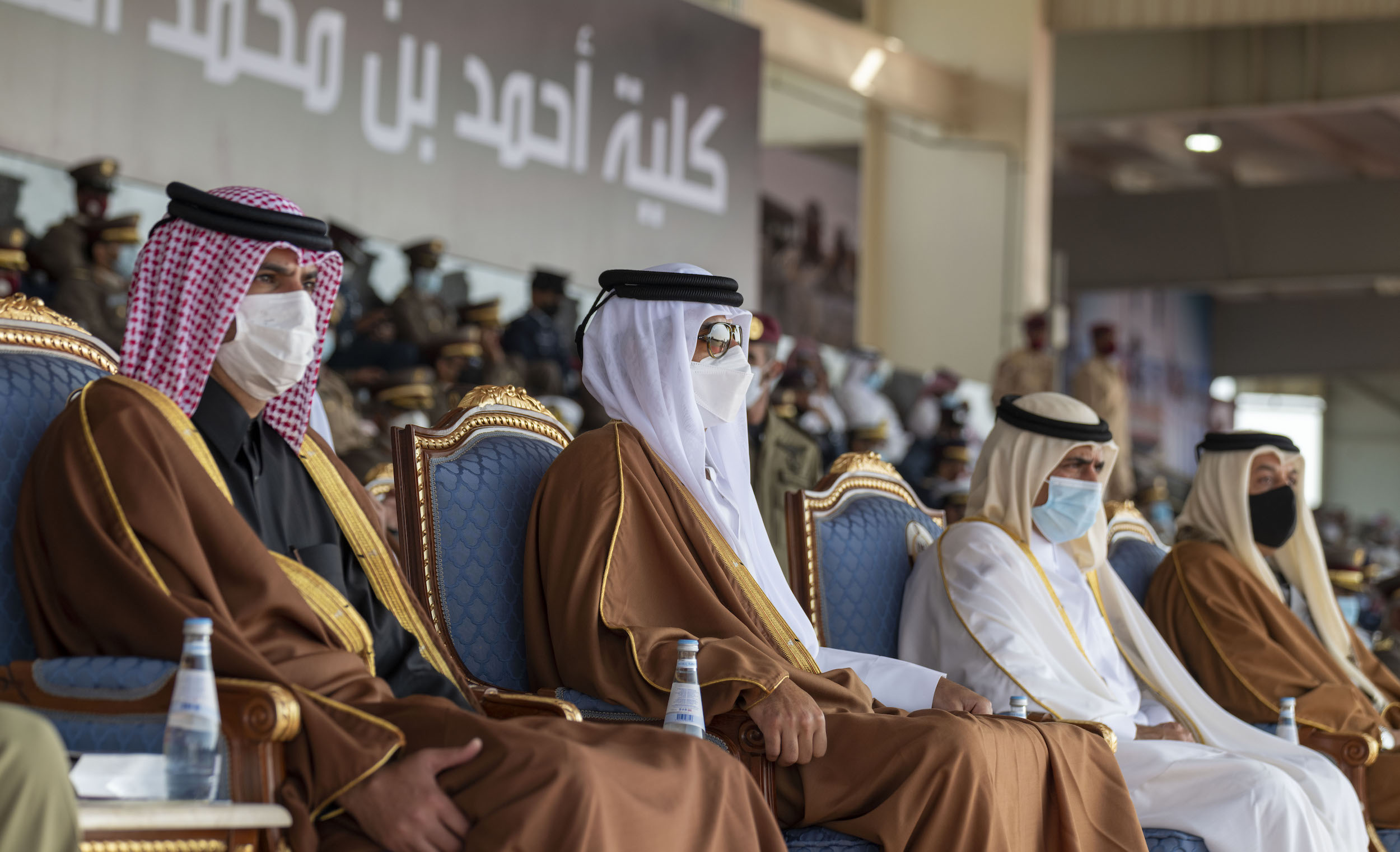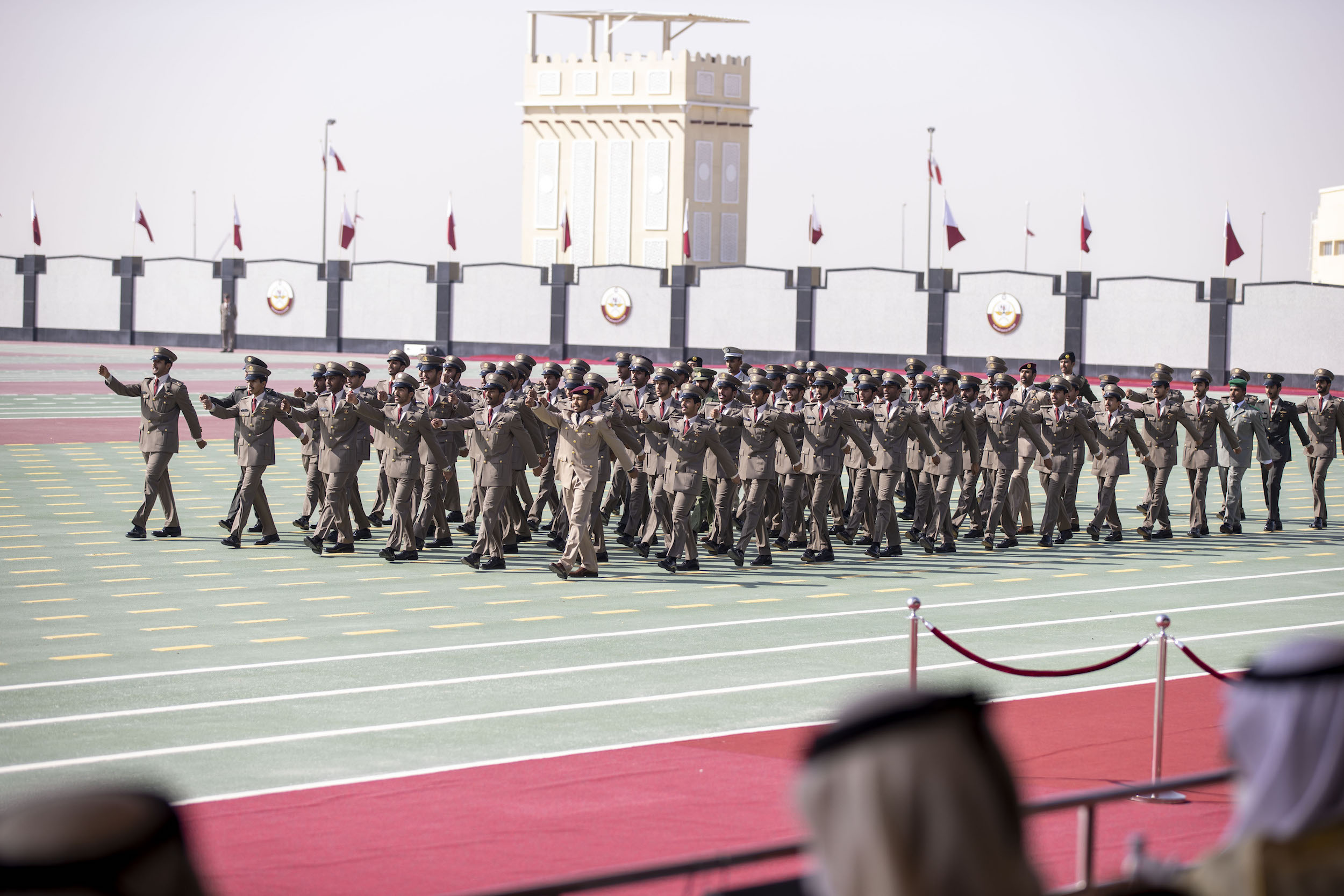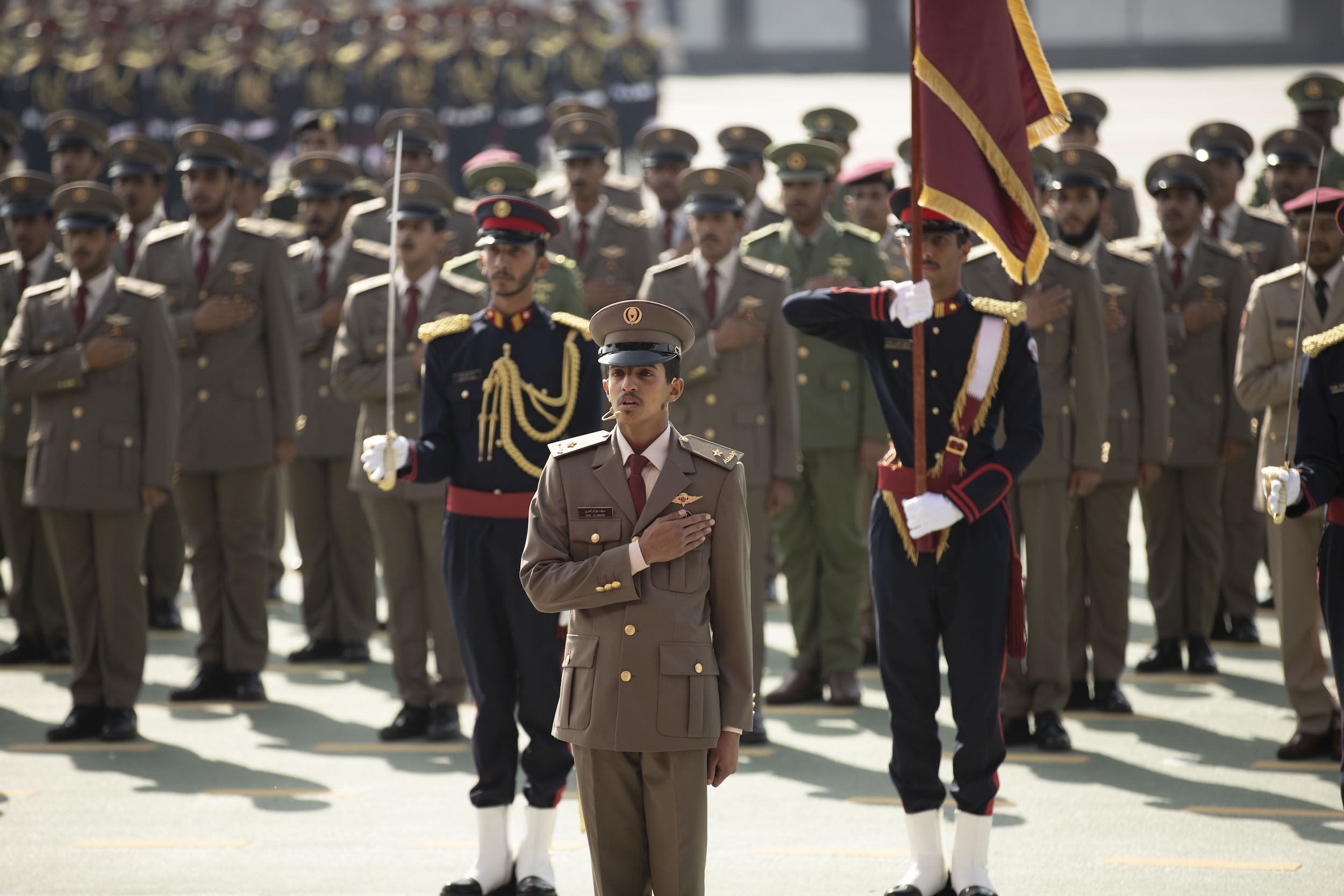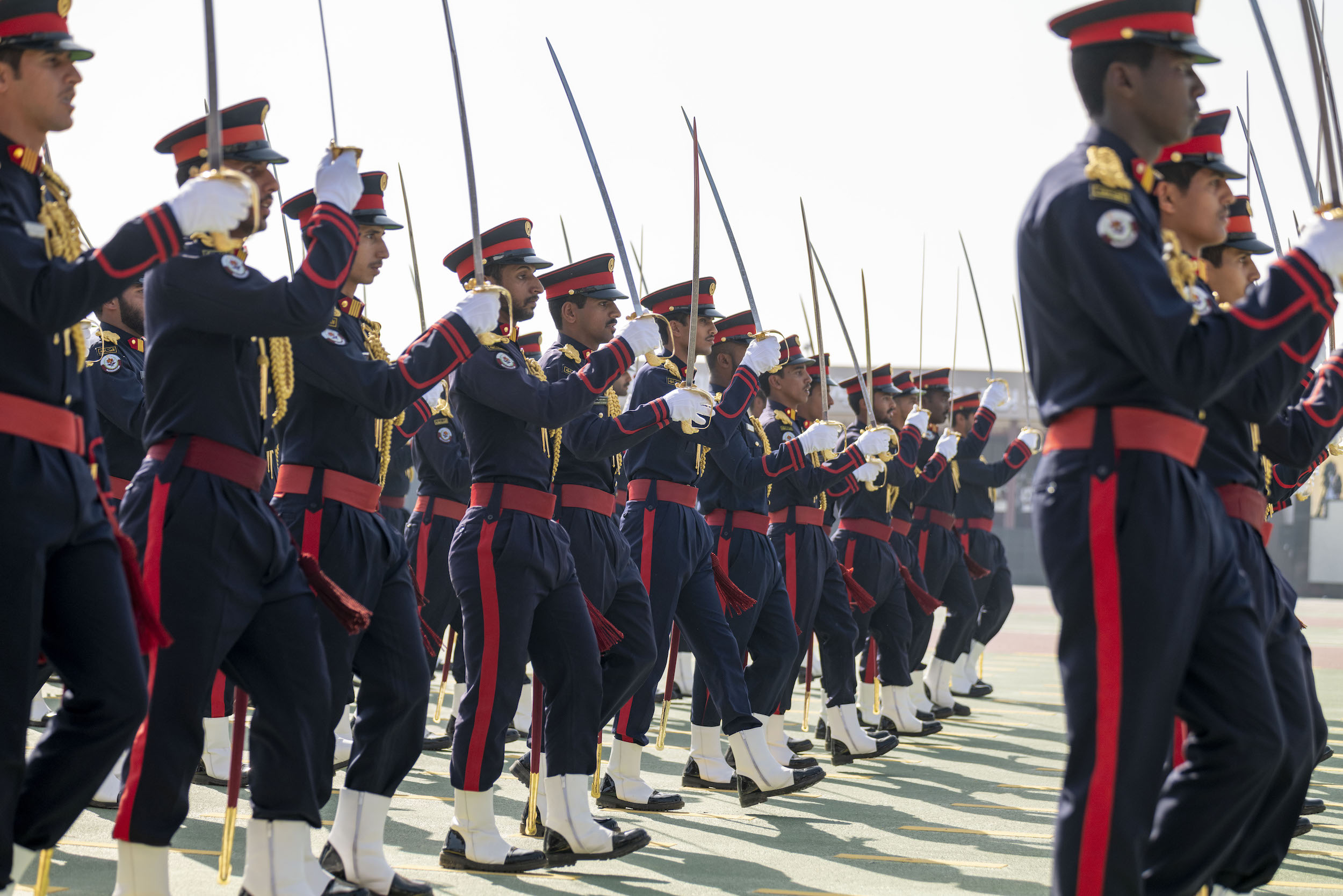 His Highness The Amir Sheikh Tamim bin Hamad Al Thani patronized the graduation ceremony of the 16th batch of graduates of Ahmed Bin Mohammed Military College at its headquarters this morning.

The graduation ceremony was attended by HE Prime Minister and Minister of Interior Sheikh Khalid bin Khalifa bin Abdulaziz Al Thani, a number of Their Excellencies the Ministers, Chief of Staff of the Army of the Islamic Republic of Pakistan General Qamar Javed Bajwa, Operations and Training Assistant in the State of Kuwait Major General Faleh Shuja Al Otaibi, the Commander of the Military Academy of Cherchell in the People's Democratic Republic of Algeria Major General Salmi Pasha, the Commander of the Royal Military Academy in the Kingdom of Morocco Major General Hassan Al Taeik, Commandant of Rwanda Military Academy in the Republic of Rwanda Major General Innocent Kabandana, Vice President of Mutah University for Military Affairs in the Hashemite Kingdom of Jordan Brigadier General Mohammad Aref Mahmoud Abu Zaid, Commander of the Military College of the Republic of Turkey Brigadier General Mustafa Ayer, the Commander of the Administration Battalion at the Military College in the Republic of Sudan Colonel Alamuddin Fadlullah Abudeik, the Commander of Sultan Qaboos Military College in the Sultanate of Oman Lieutenant Colonel Mohammed bin Ahmed Al Mashikhi and a number of leaders of colleges, institutes and security and military university academies from brotherly and friendly countries.

The ceremony was also attended by senior officers of the Ministry of Defense, the Ministry of Interior, the Amiri Guard, the Internal Security Force (Lekhwiya) and the State Security Bureau, in addition to their Excellencies heads of diplomatic missions in the country and the parents of the graduates.

After the national anthem was played and the Commander of the parade came forward to request HH The Amir to review the queue of the 158 graduates from the State of Qatar, the State Kuwait, the Hashemite Kingdom of Jordan and the Islamic Republic of Mauritania, the graduates and the military parade began. HH TheAmir then honored the first eleven outstanding graduates.

Afterward, the sixteenth batch handed over the flag to the seventeenth batch, and the order for promotion was read out and the parade queue left.

At the end of the ceremony, the officers of the sixteenth batch took the oath and performed the college anthem.