HH The Amir Attends FIFA Arab Cup Closing Ceremony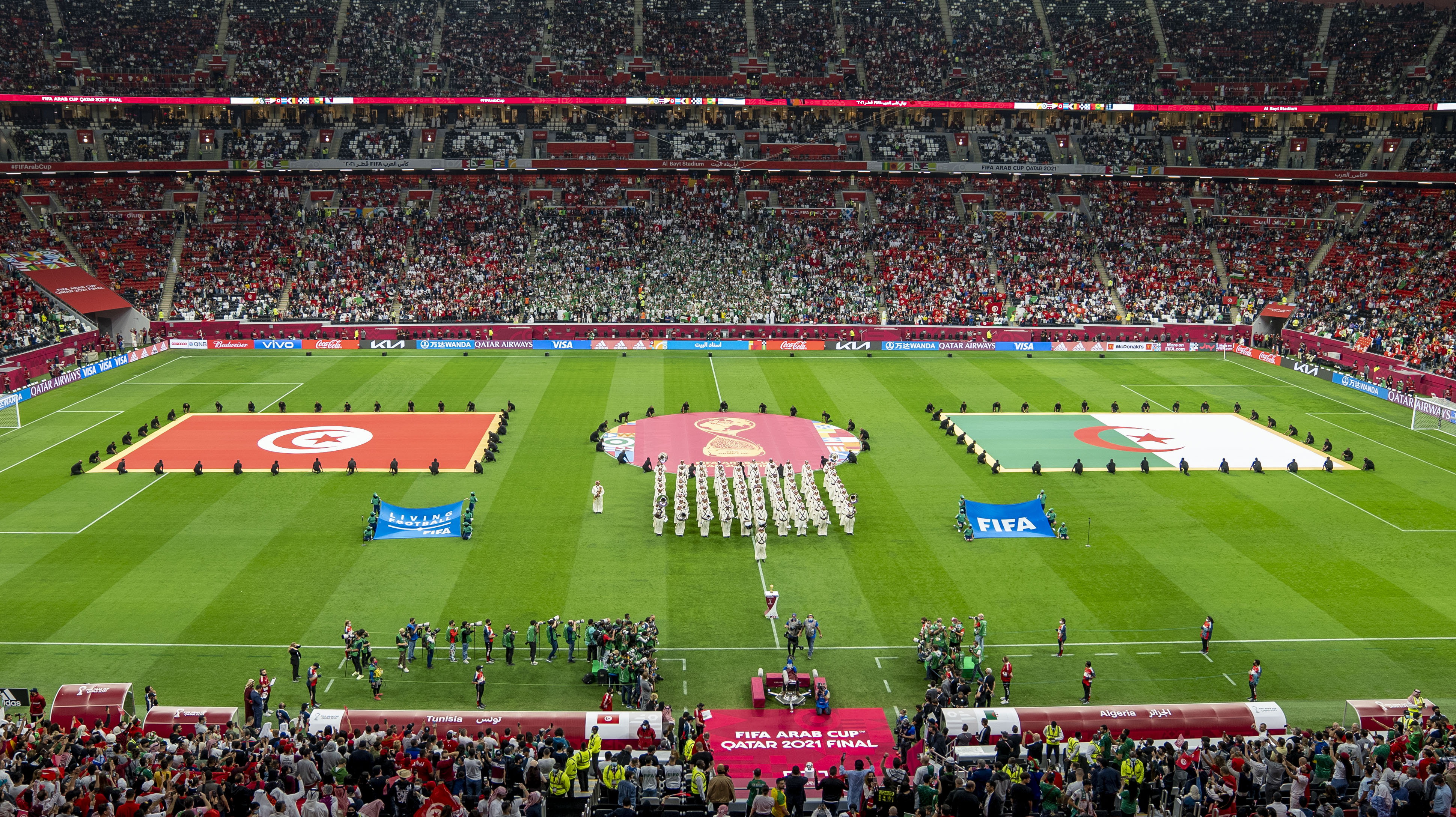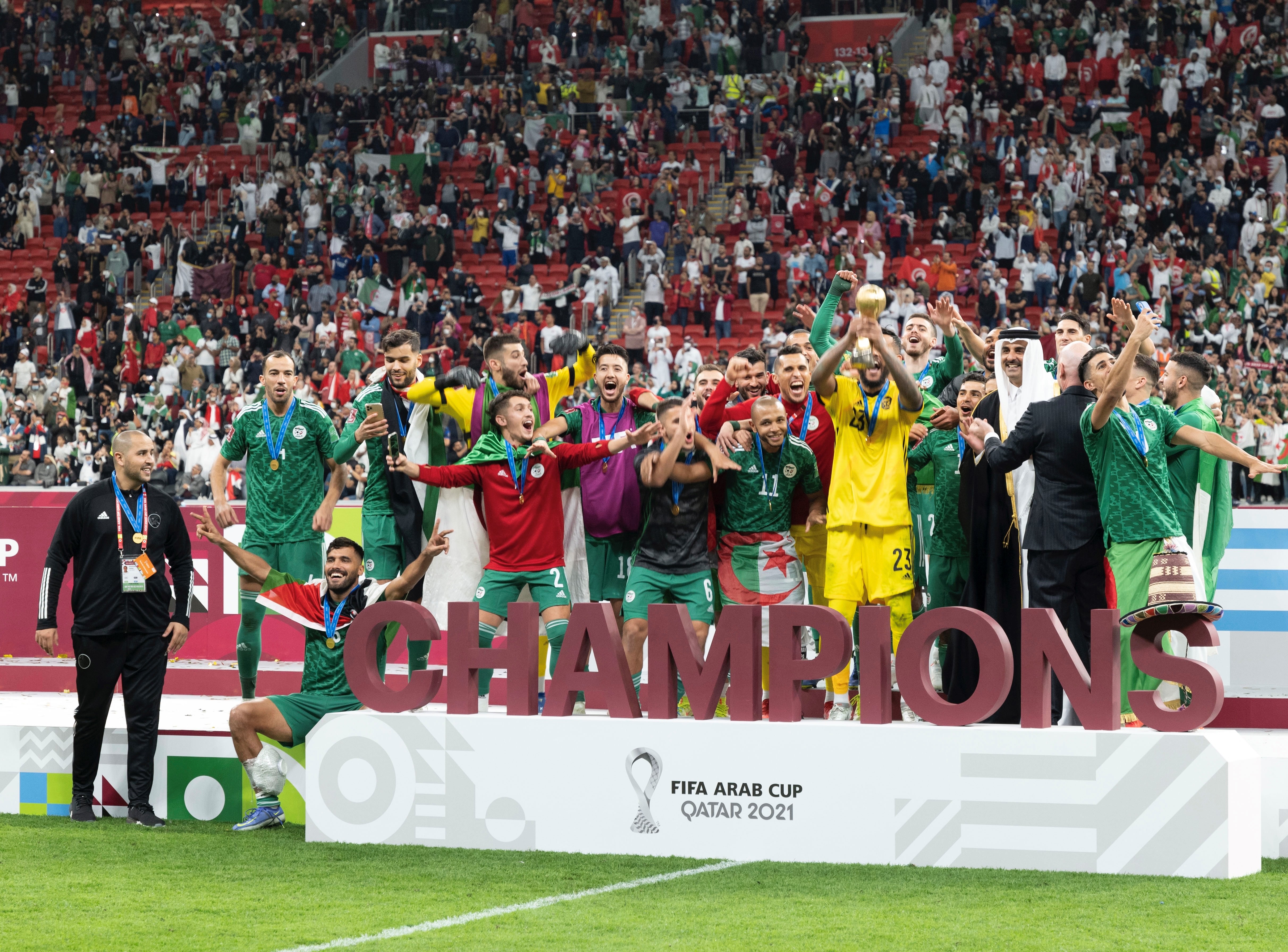 His Highness The Amir Sheikh Tamim bin Hamad Al Thani attended the closing ceremony of the FIFA Arab Cup Qatar 2021, at Al Bayt Stadium this evening.

The closing ceremony was attended by HH the Father Amir Sheikh Hamad bin Khalifa A Thani, HH Personal Representative of HH The Amir Sheikh Jassim bin Hamad Al Thani, HH Sheikh Abdullah bin Khalifa Al Thani, HE Sheikh Jassim bin Khalifa Al Thani, HE the Prime Minister and Minister of Interior Sheikh Khalid bin Khalifa bin Abdulaziz Al Thani, HE the Shura Council Speaker Hassan bin Abdullah Al Ghanim, and a number of Their Excellencies Sheikhs and Ministers.

The ceremony was also attended by HE President of FIFA Gianni Infantino, HE President of the Asian Football Confederation Sheikh Salman bin Ibrahim Al Khalifa, HE President of the Confederation of African Football Patrice Motsepe, a number of Their Excellencies ministers and heads of Olympic committees and federations in the brotherly Arab countries, Their Excellencies the heads of diplomatic missions accredited to the state, senior officials in the sports sector and a large audience.

HH The Amir witnessed the final match between Tunisia and Algeria, which ended in a 2-0 victory for Algeria. HH The Amir handed over the championship trophy to Algerian team.