HH The Amir Meets Education Excellence Award Winners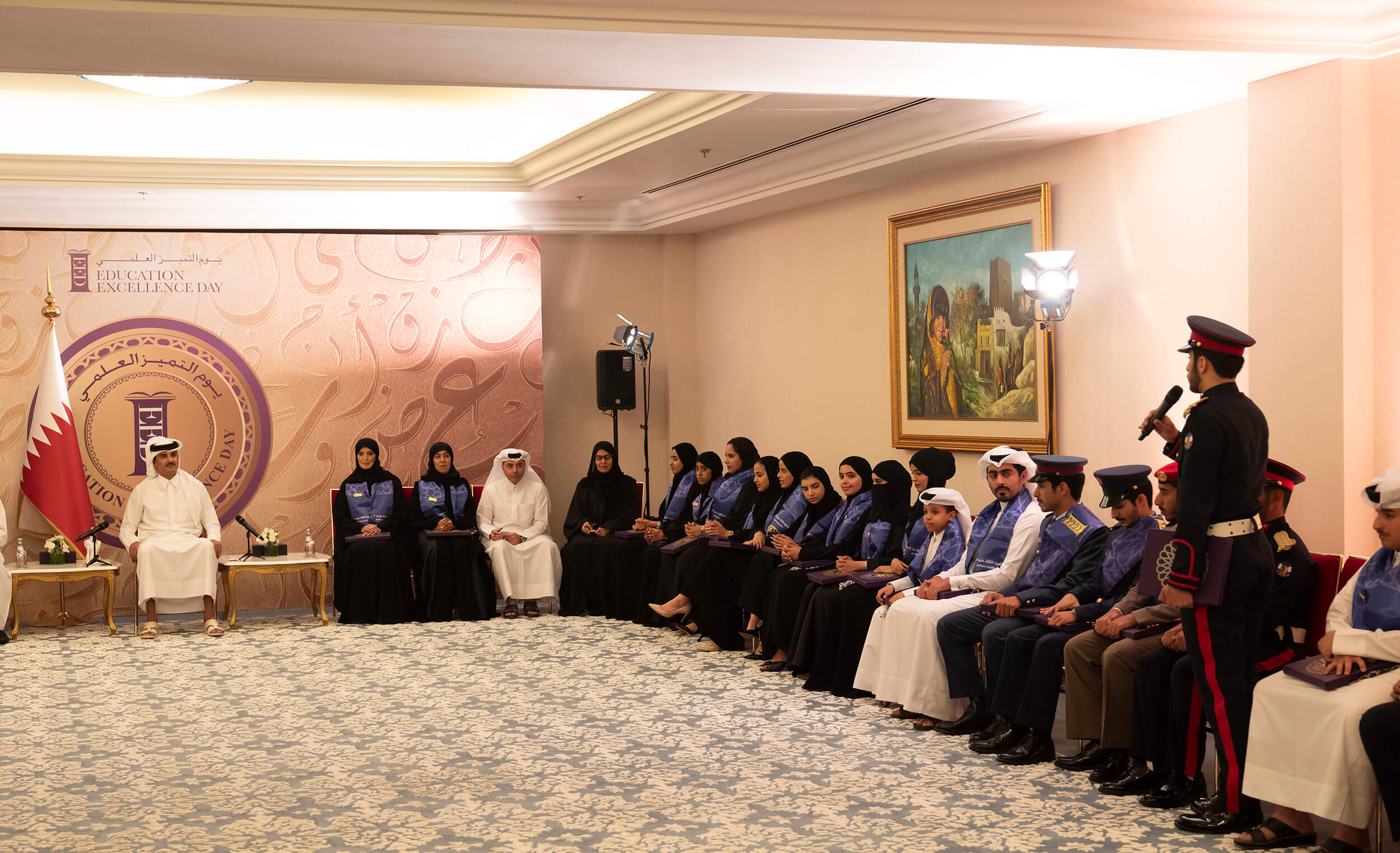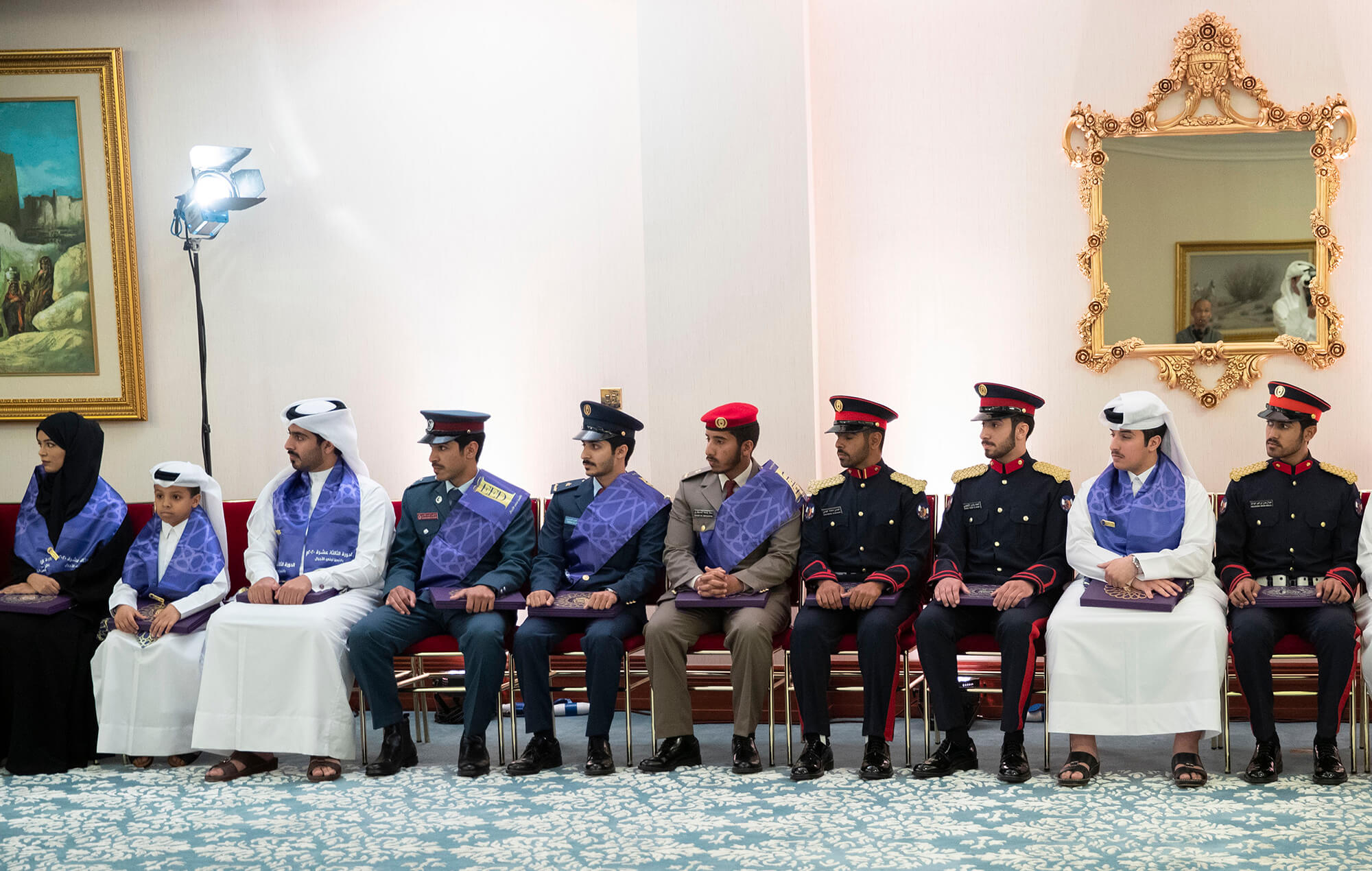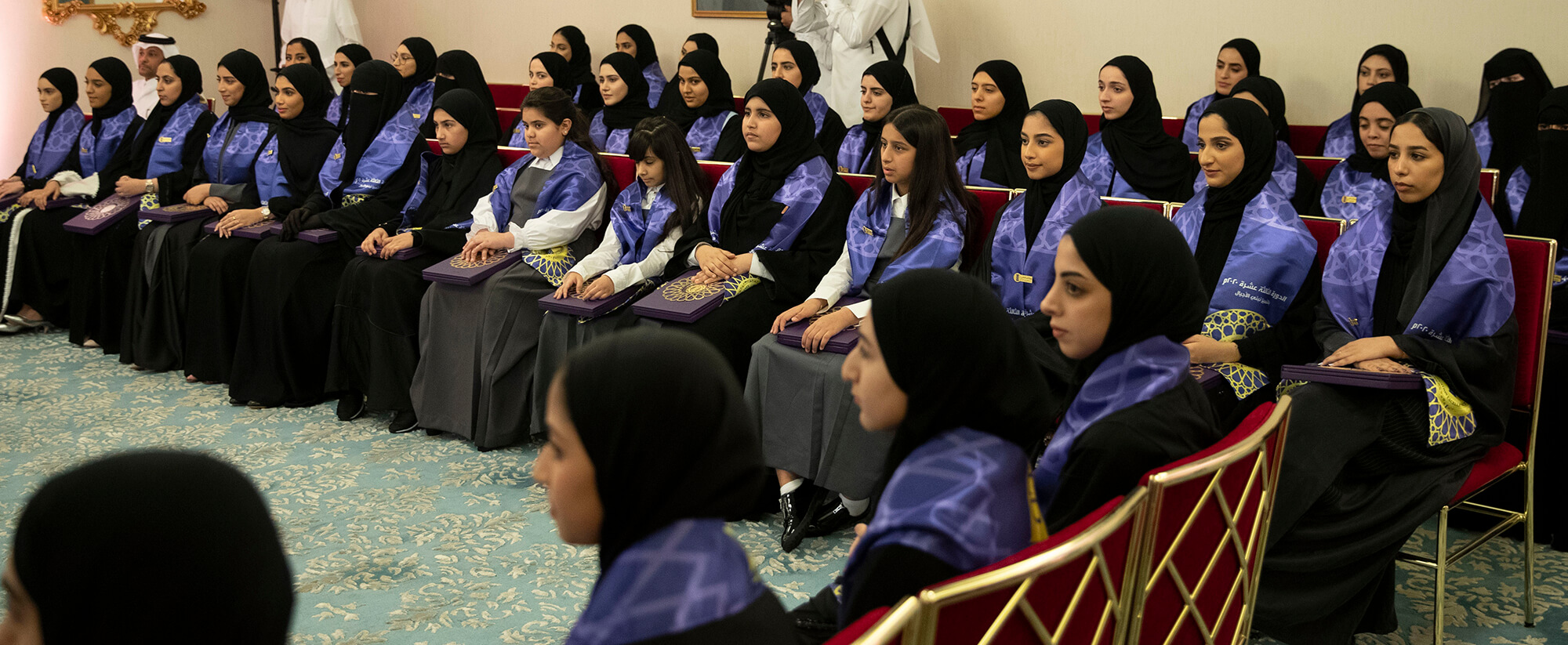 His Highness The Amir Sheikh Tamim bin Hamad Al Thani met with winners of the Education Excellence Award 2020 on the sidelines of the ceremony held at the Doha Sheraton hotel on Tuesday morning.
During the audience, HH The Amir exchanged conversations with the winners, praising their performance and achievements. His Highness also stressed the importance of the post-education stage that requires everyone to work together and make efforts to increase production and contribute to the development process in Qatar, noting the need to continue achievements in order to serve the country.
For their part, the winners expressed great thanks and gratitude to HH The Amir for the opportunity to meet His Highness and honor them, stressing their keenness to go ahead and continue with efforts and giving to serve the State and the society.
The audience was attended by HE the Prime Minister and Interior Minister Sheikh Khalid bin Khalifa bin Abdulaziz Al Thani.