HH The Amir Performs Eid Al-Adha Prayer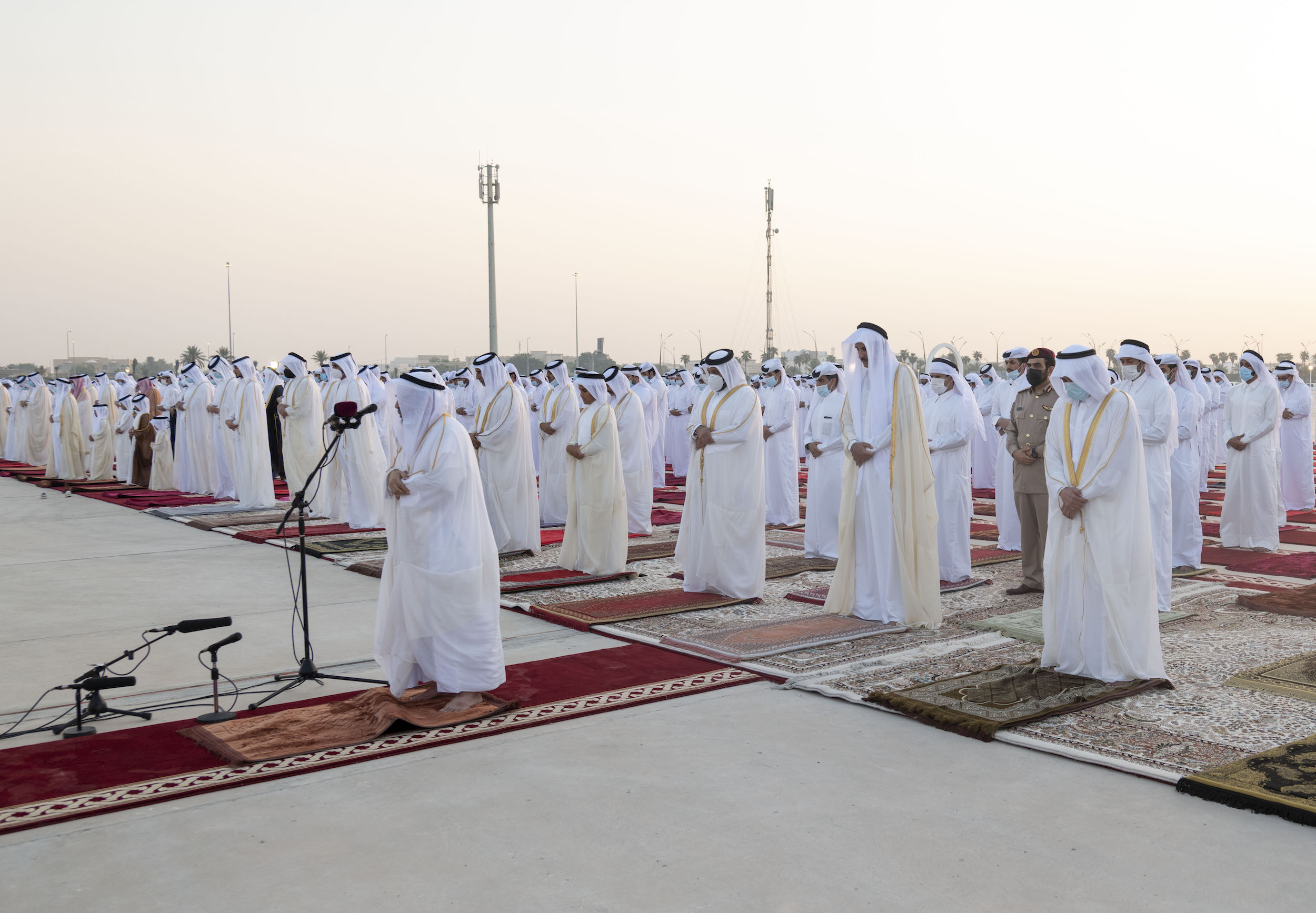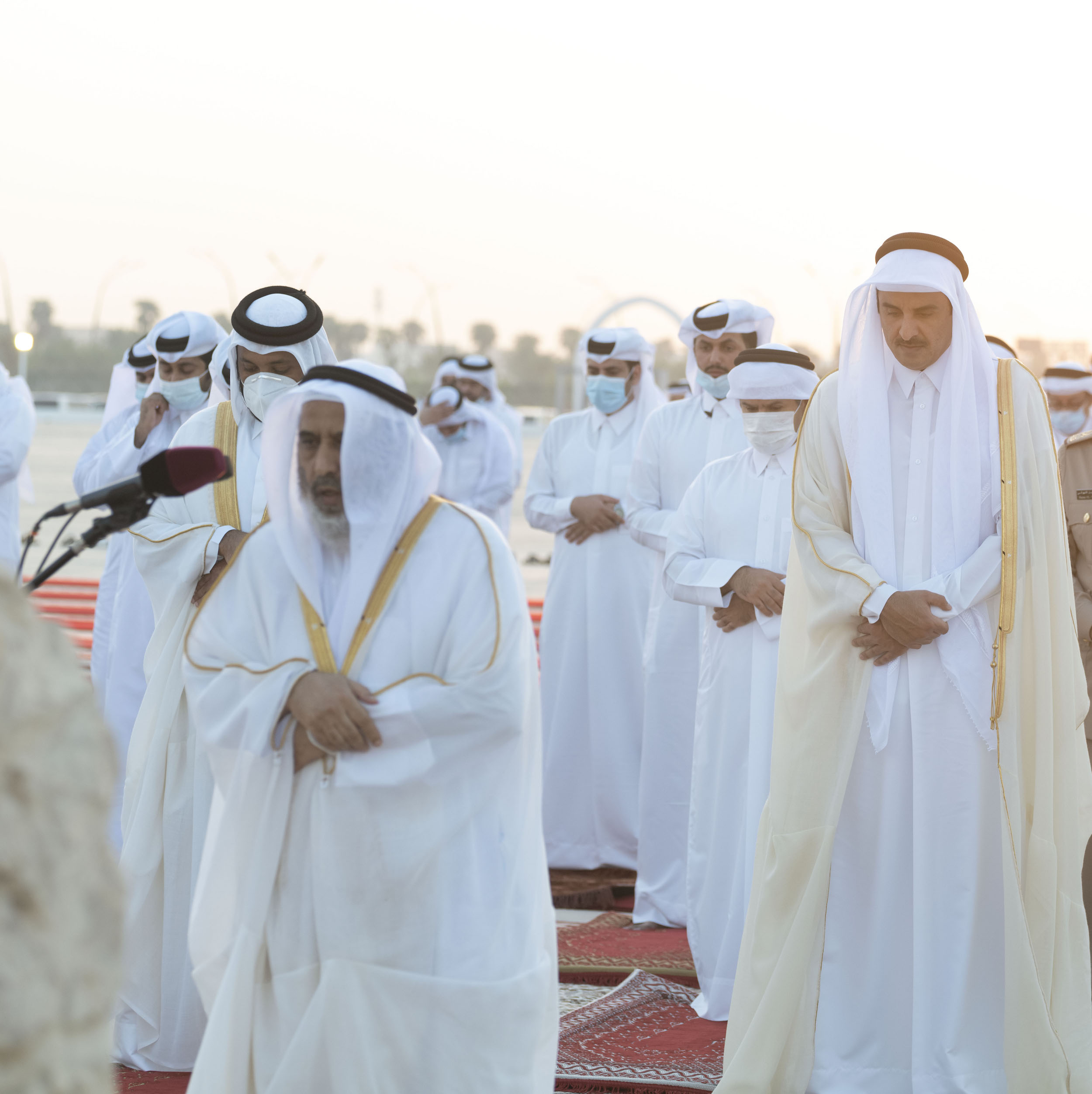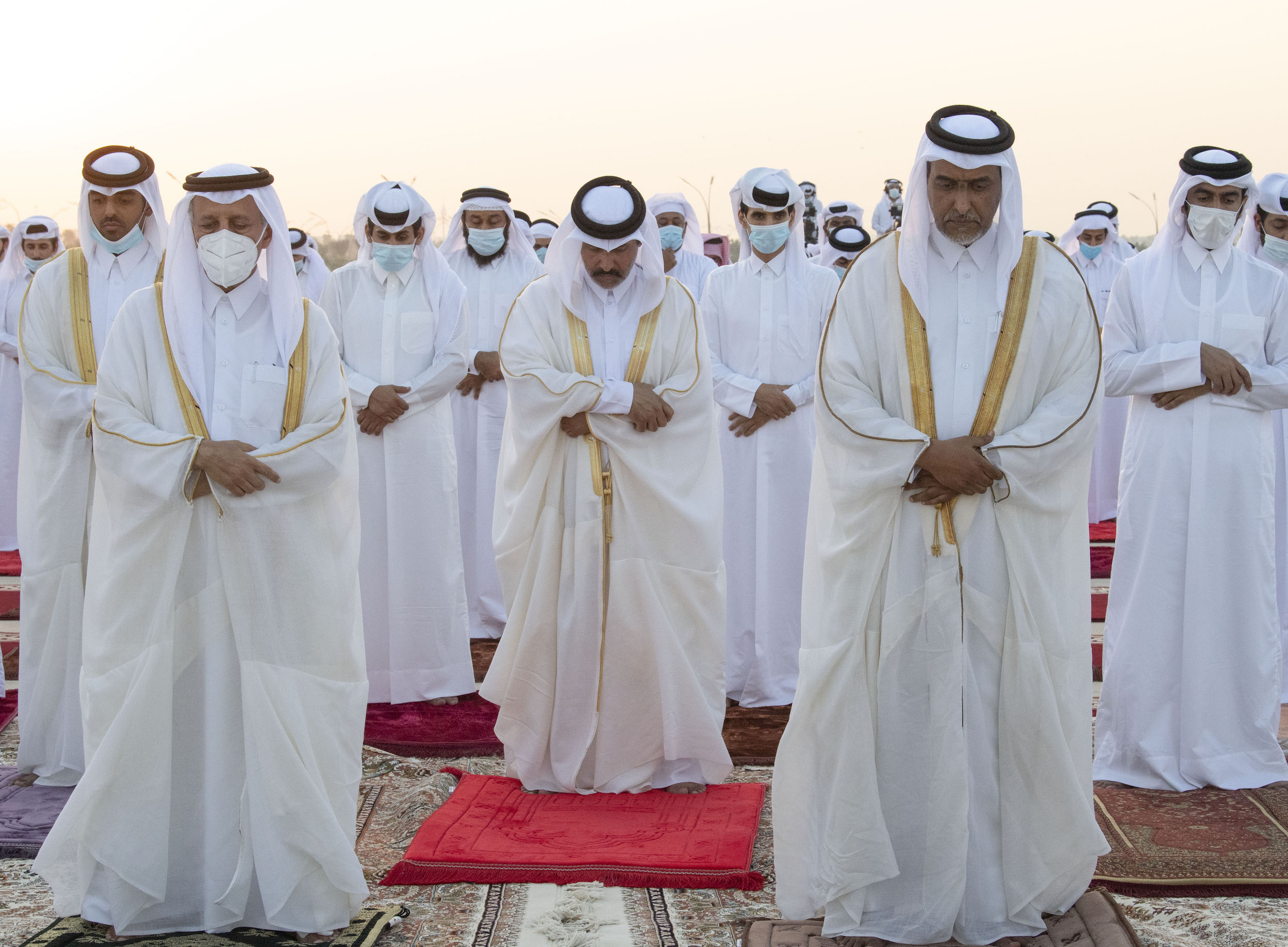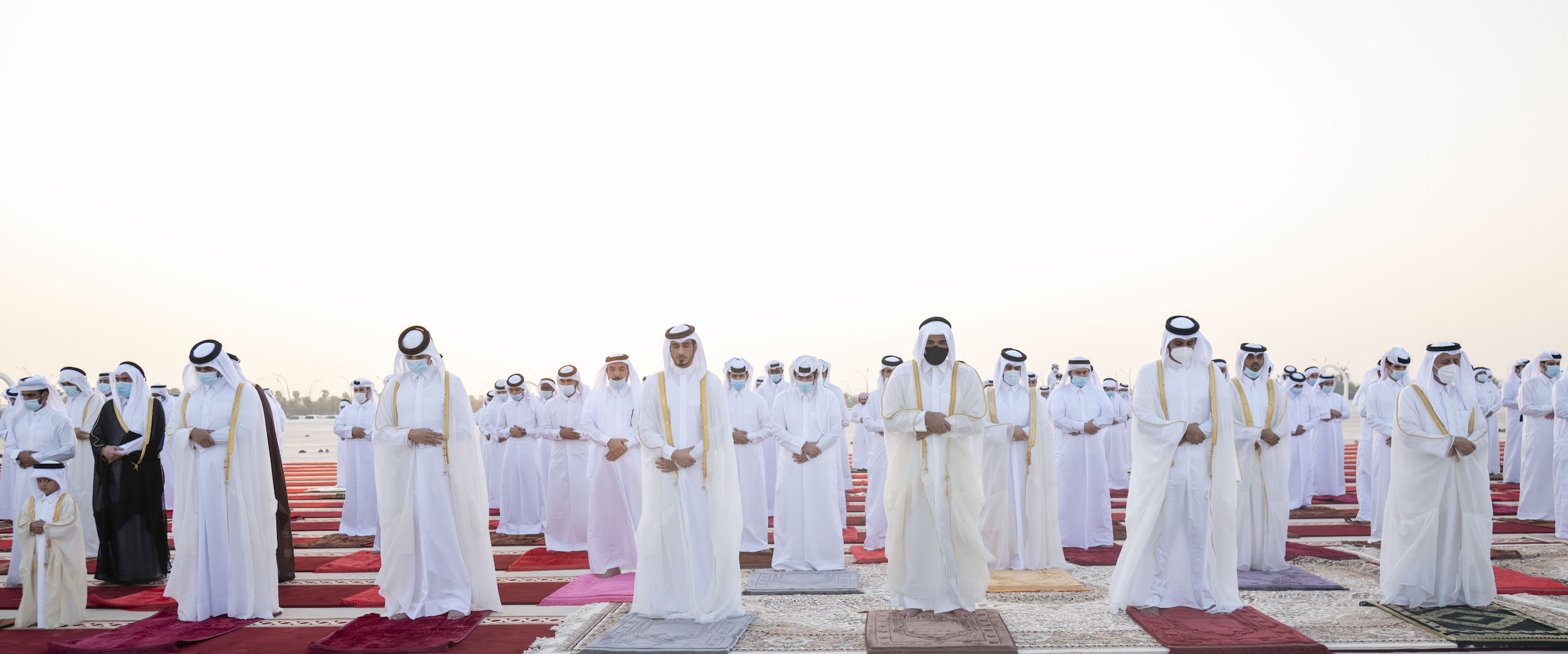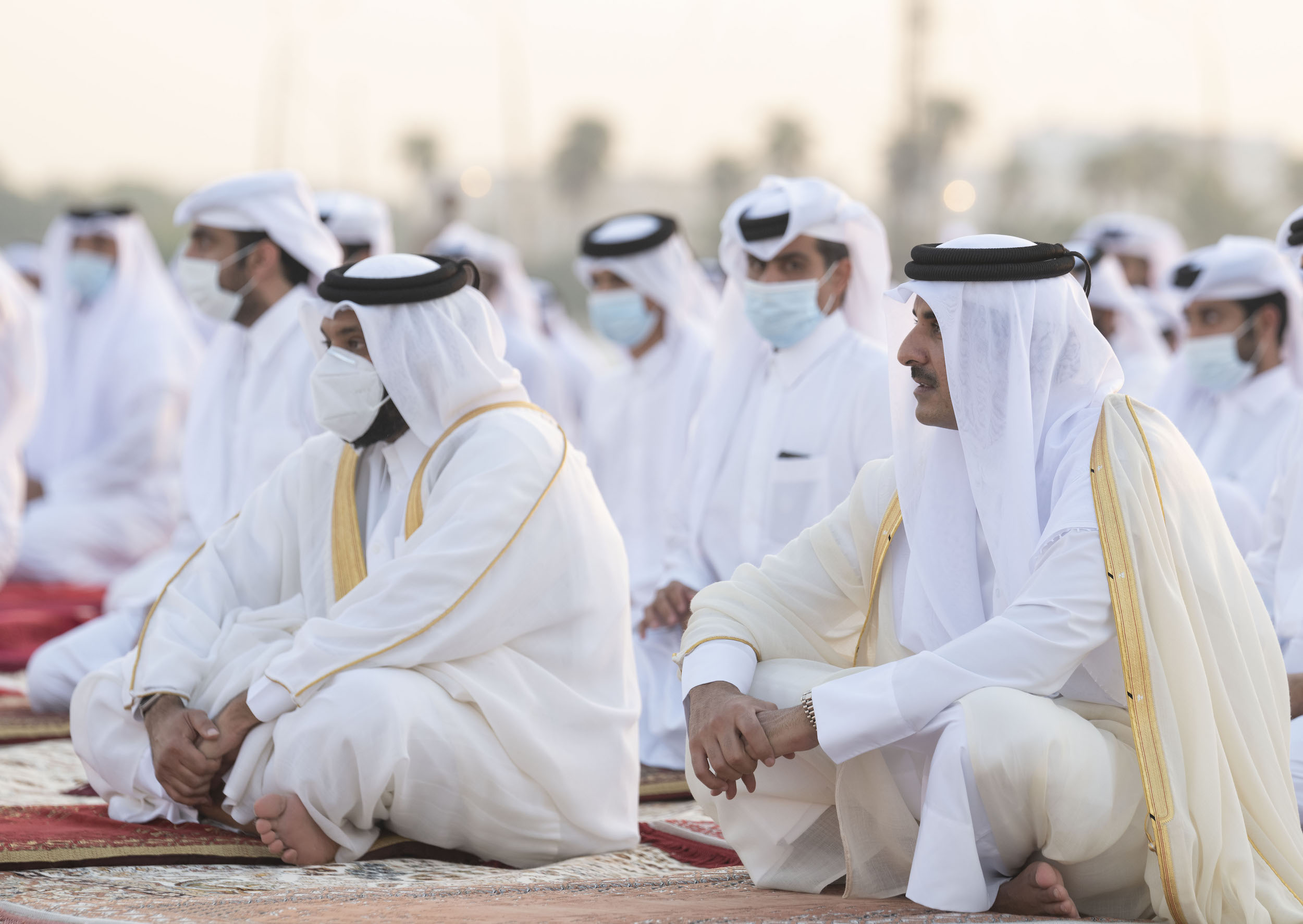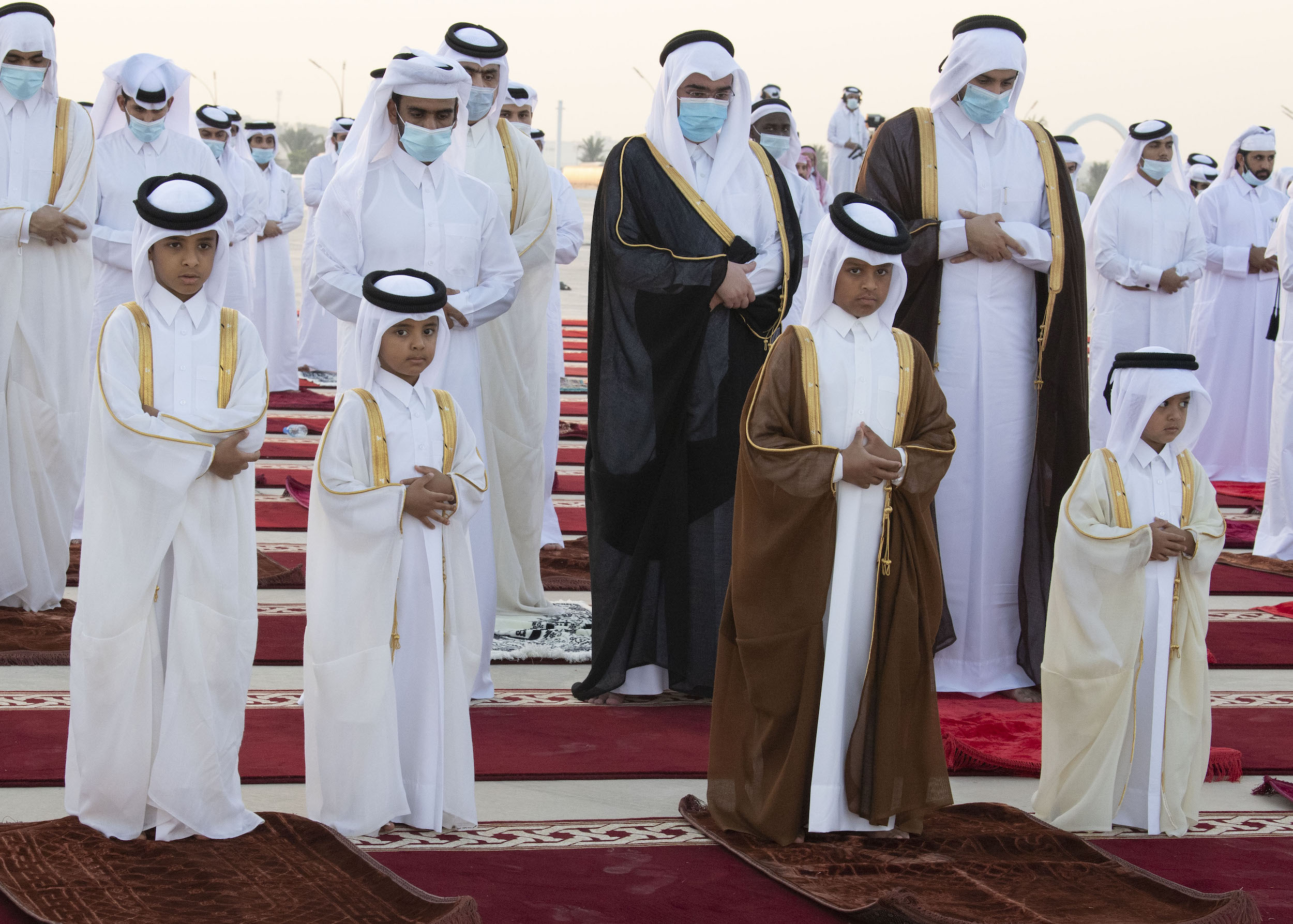 His Highness The Amir Sheikh Tamim bin Hamad Al Thani performed Eid Al-Adha prayer along with citizens at Al Wajba praying area on Friday morning.
HH the Personal Representative of the Amir Sheikh Jassim bin Hamad Al Thani, HH Sheikh Abdullah bin Khalifa Al Thani and HE Sheikh Jassim bin Khalifa Al Thani took part in the prayer.
It was also attended by HE Speaker of the Shura Council Ahmed bin Abdullah bin Zaid Al Mahmoud and a number of Their Excellencies Sheikhs, ministers, members of the Shura Council and ambassadors in addition to citizens.
Sheikh Dr. Thaqeel Sayer Al Shammari, Court of Cassation judge and Supreme Judiciary Council member, who led the prayer, delivered the Eid sermon in which he highlighted the merit of the Day of Sacrifice and being the good deed to please Allah the Almighty, noting the importance of kindness to people on this day, even by saying the kind word. He also urged worshipers to thank Allah for the grace of Islam, for His many blessings and for the security and stability of the country, noting that the religion of Islam is based on moderation and following clear evidence.