HH The Amir Patronizes Graduation Ceremony of Second Batch of Police College Candidates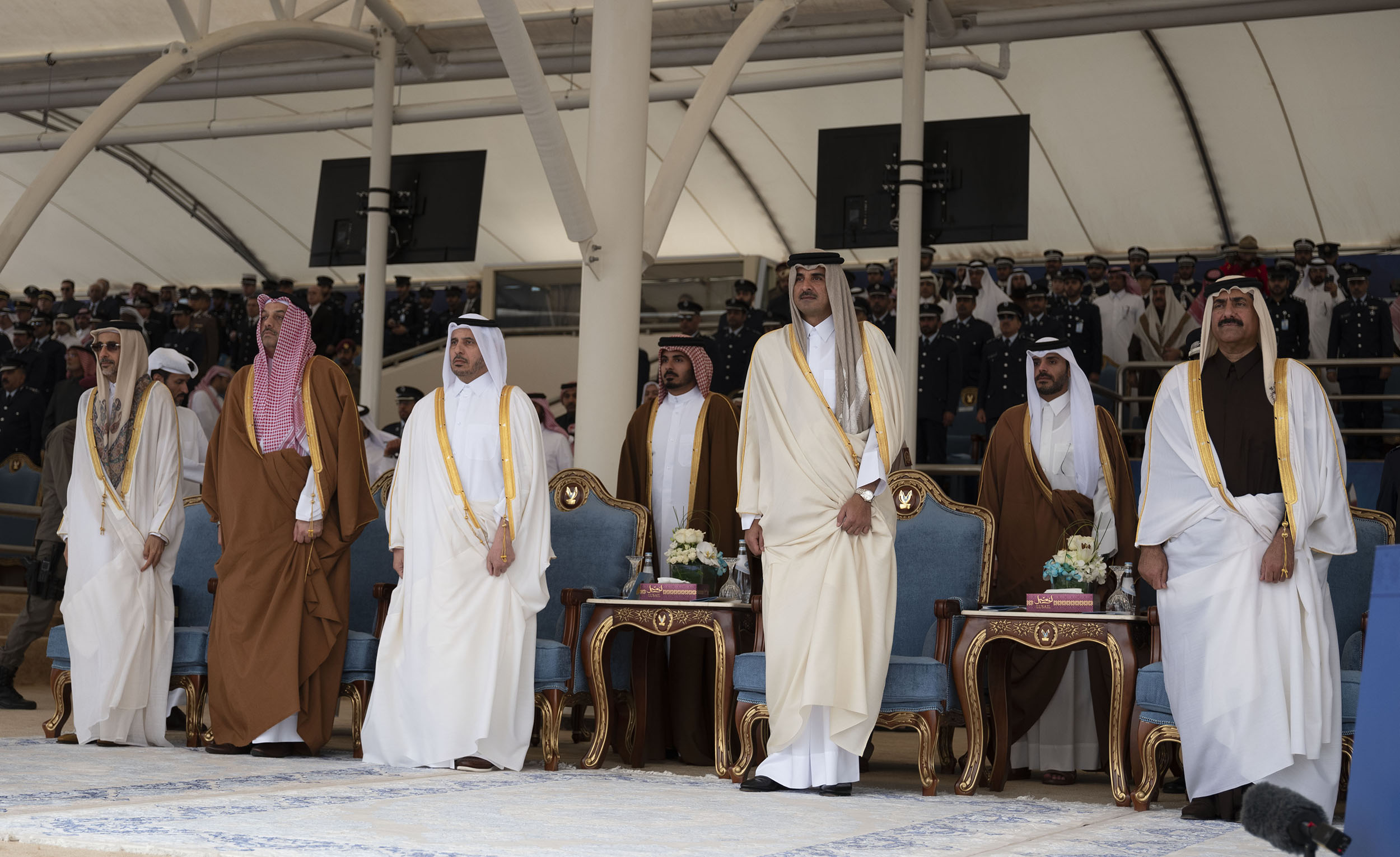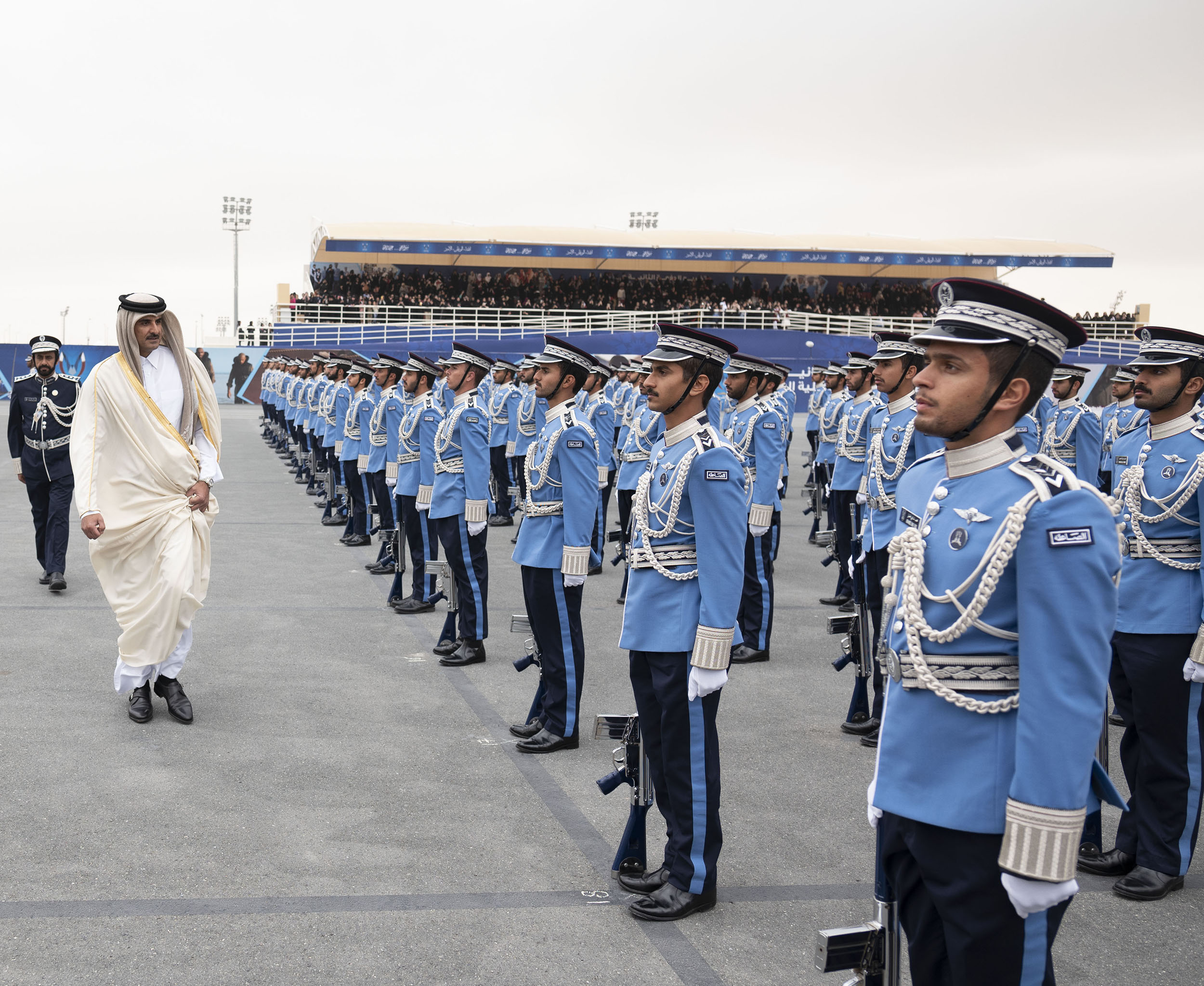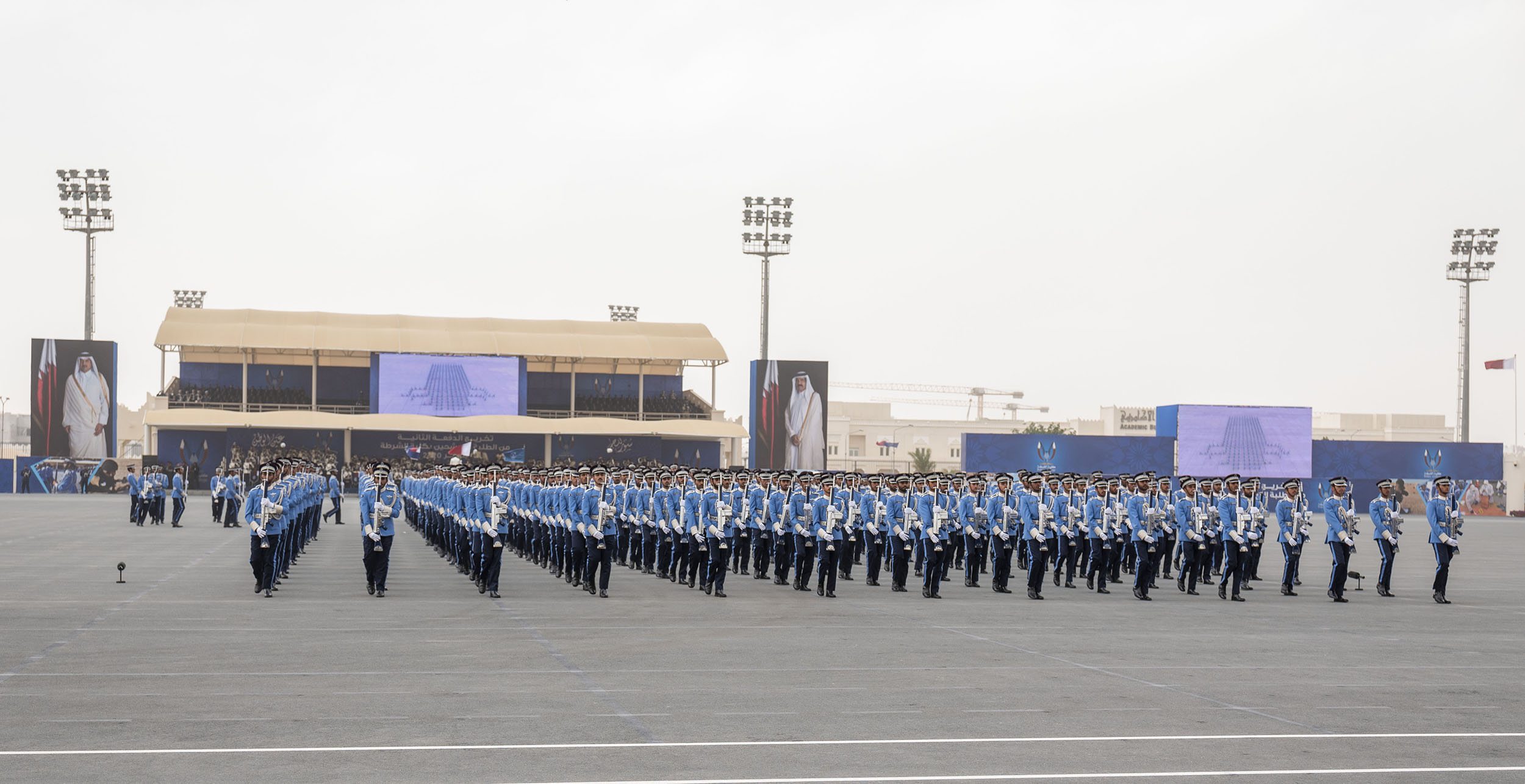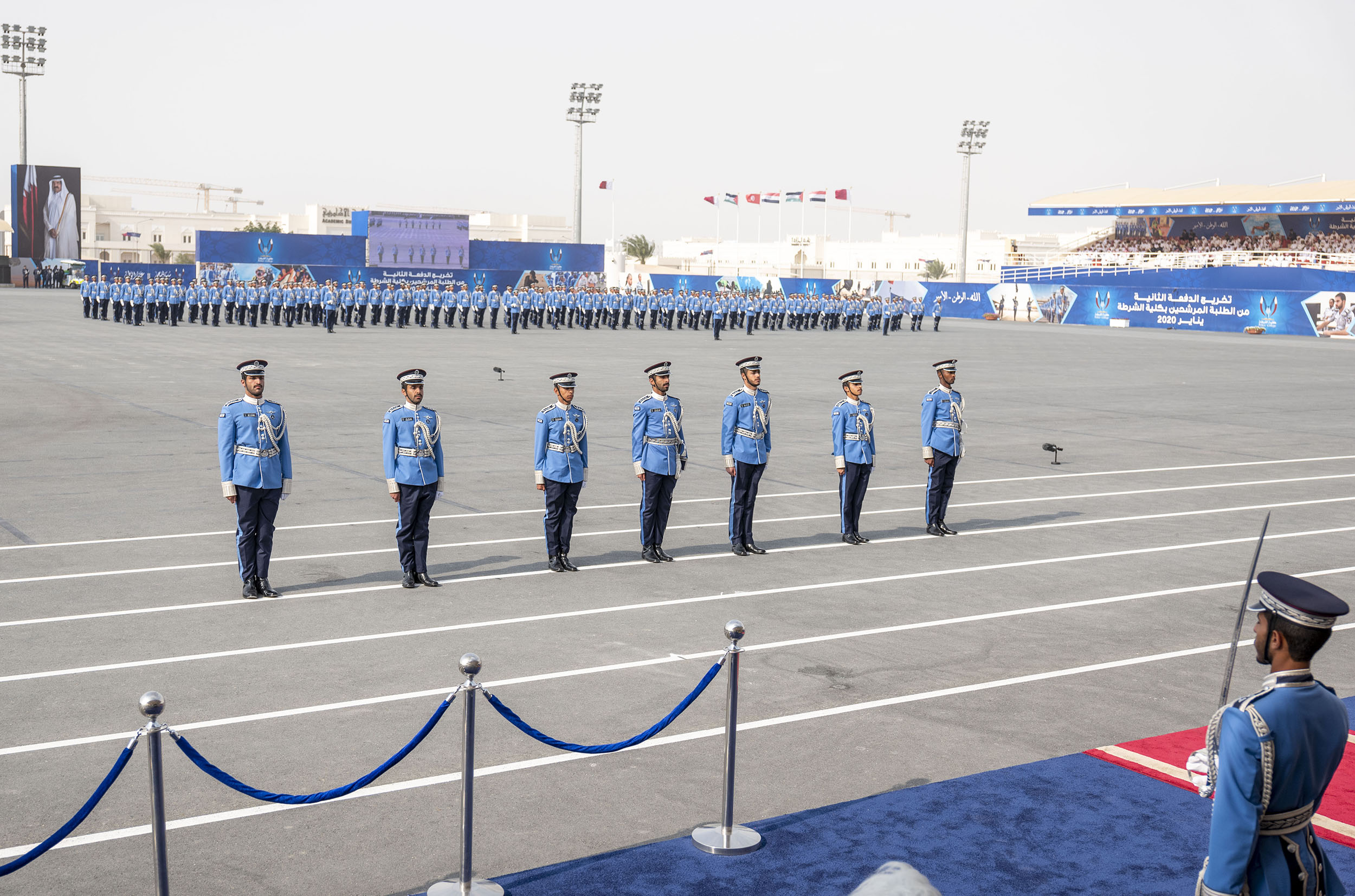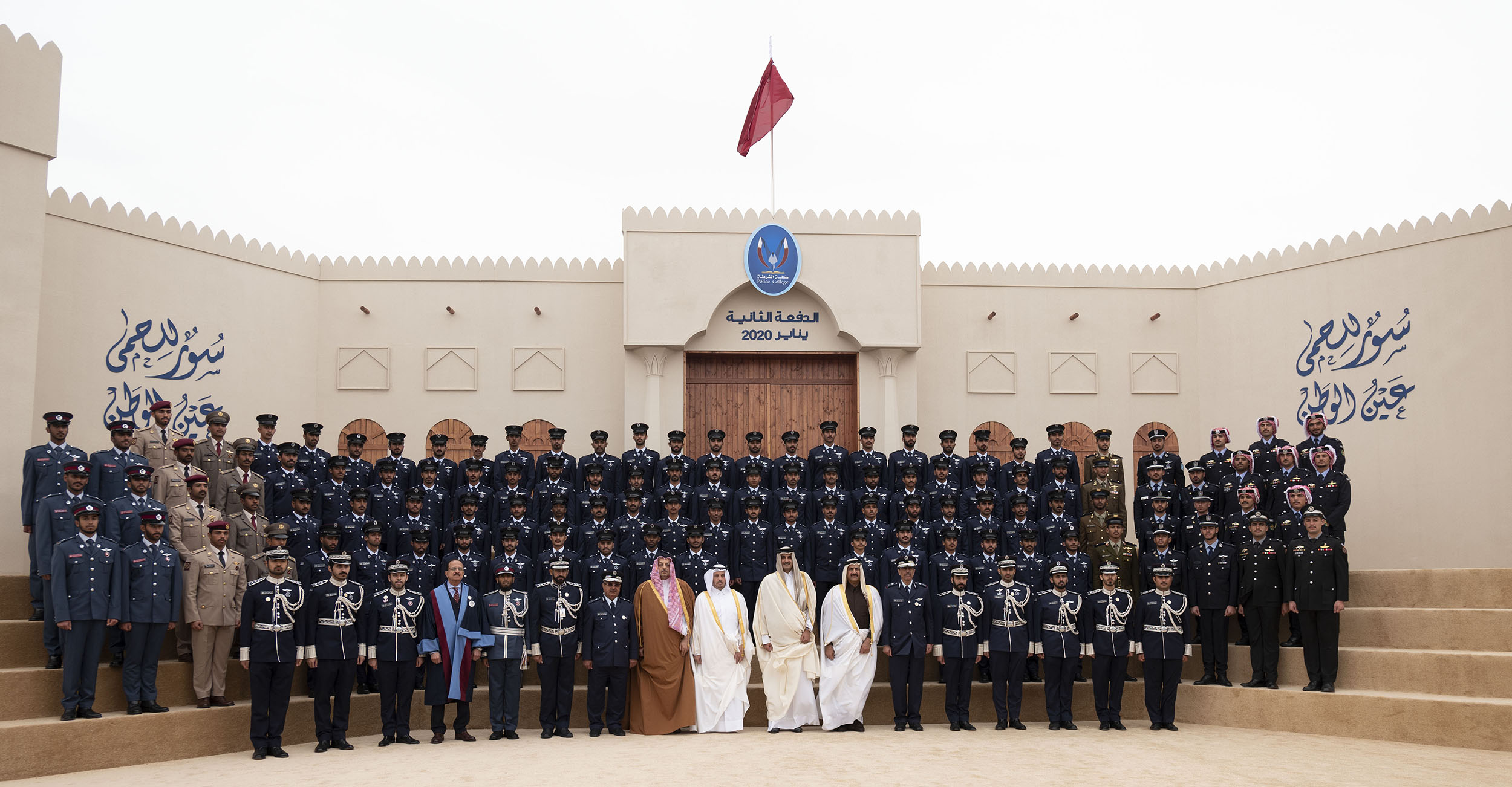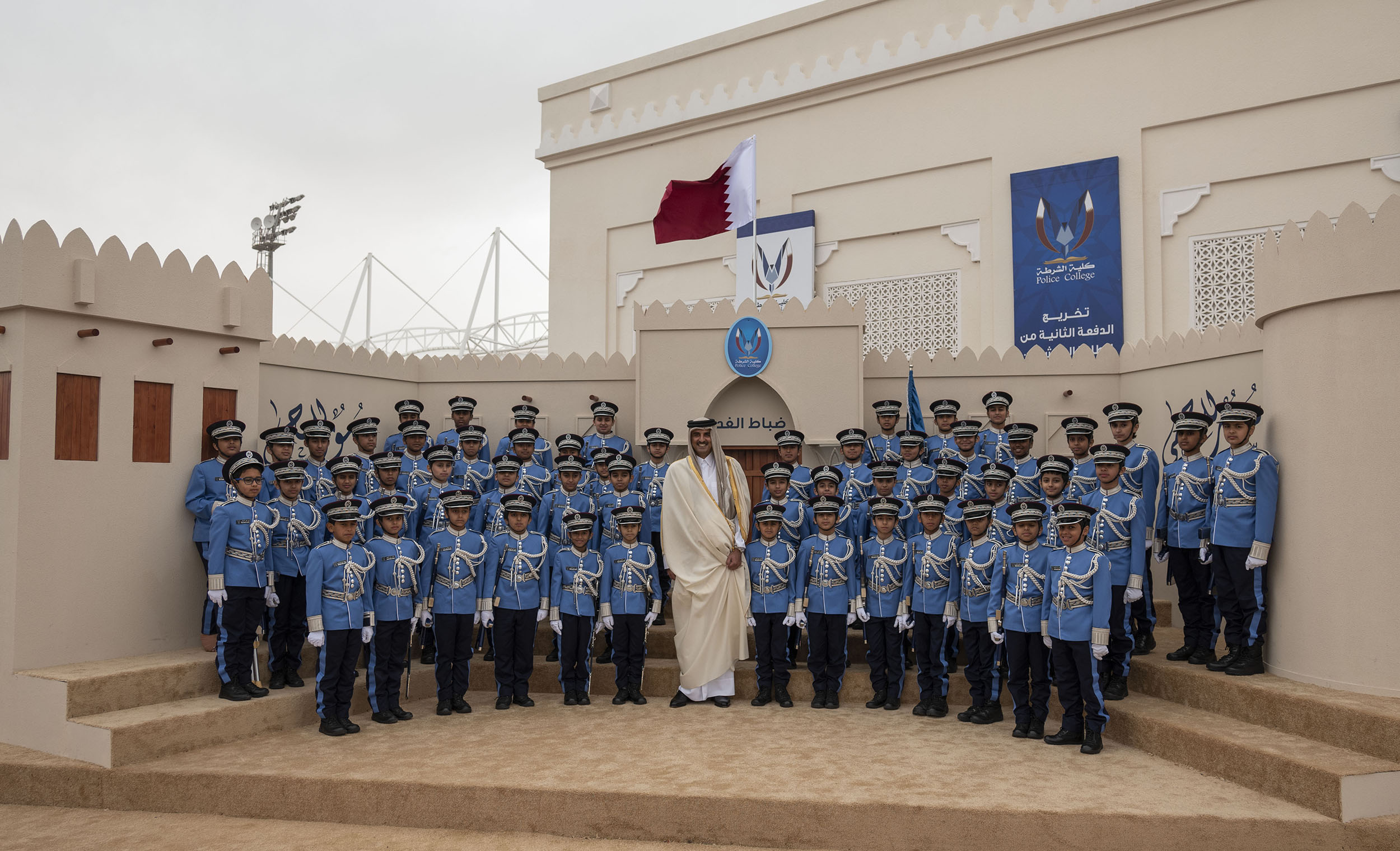 His Highness The Amir Sheikh Tamim bin Hamad Al Thani patronized the graduation ceremony of the second batch of candidate students of the Ministry of Interior's Police College at its headquarters in Al Sailiya on Thursday morning.
The ceremony was attended by HE Prime Minister and Minister of Interior Sheikh Abdullah bin Nasser bin Khalifa Al Thani, HE Minister of Interior of the Hashemite Kingdom of Jordan Salameh Hammad, HE Minister of Internal Affairs of the Republic of Moldova Pavel Voicu, HE Minister of Internal Affairs of the Kyrgyz Republic Colonel Kashkar Junushaliev, and HE Deputy Minister of Interior of the Republic of Turkey Prof. Tayyip Sabri Erdil.
It was also attended by a number of Their Excellencies the Ministers, heads of diplomatic missions in the State and senior officers of the Ministry of Defense, the Ministry of the Interior, the State Security Bureau, the Amiri Guard and the Internal Security Force (Lekhwiya), in addition to a number of leaders of security and military colleges from brotherly and friendly countries.