HH The Amir Visits Doha Central Development Project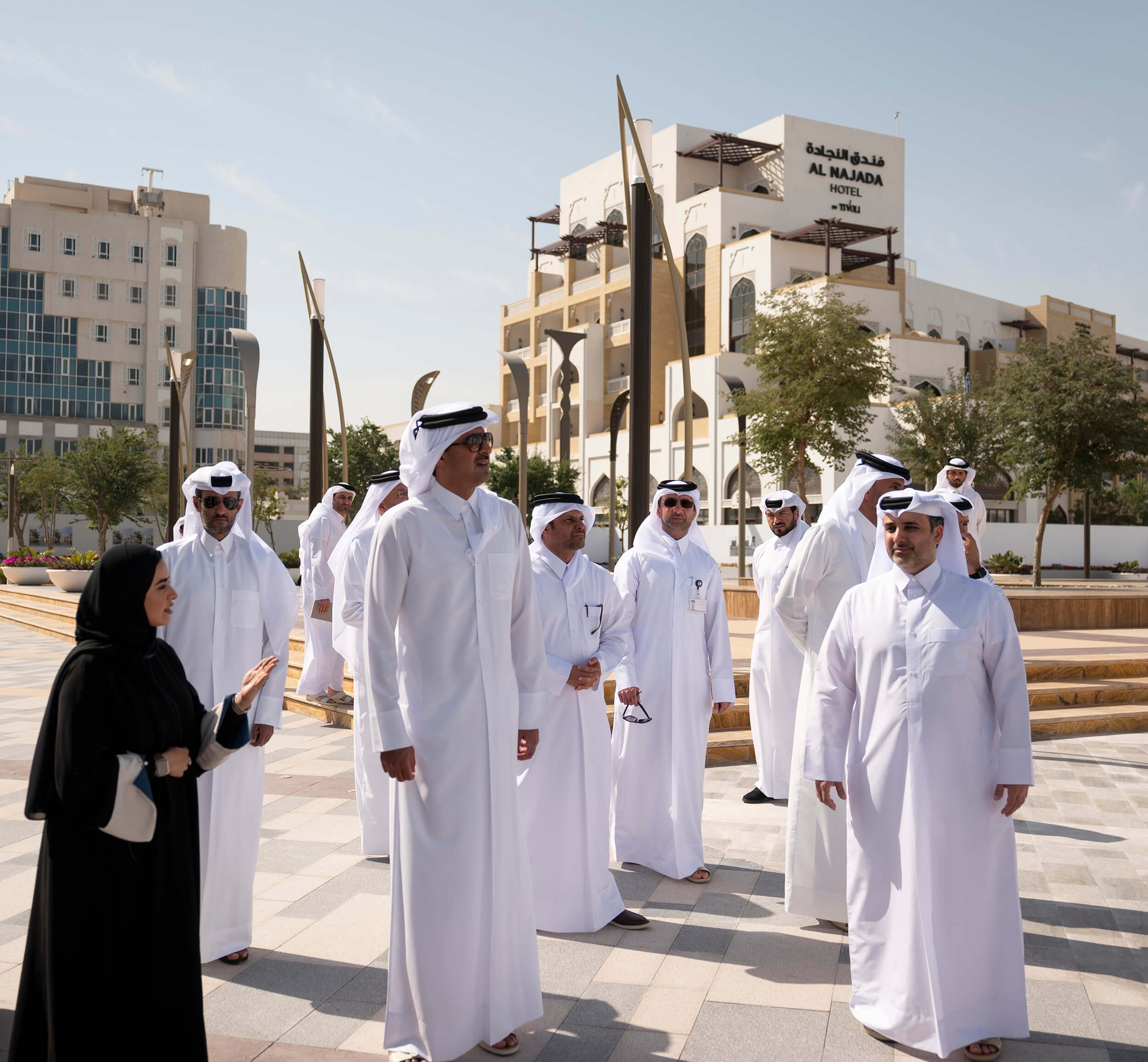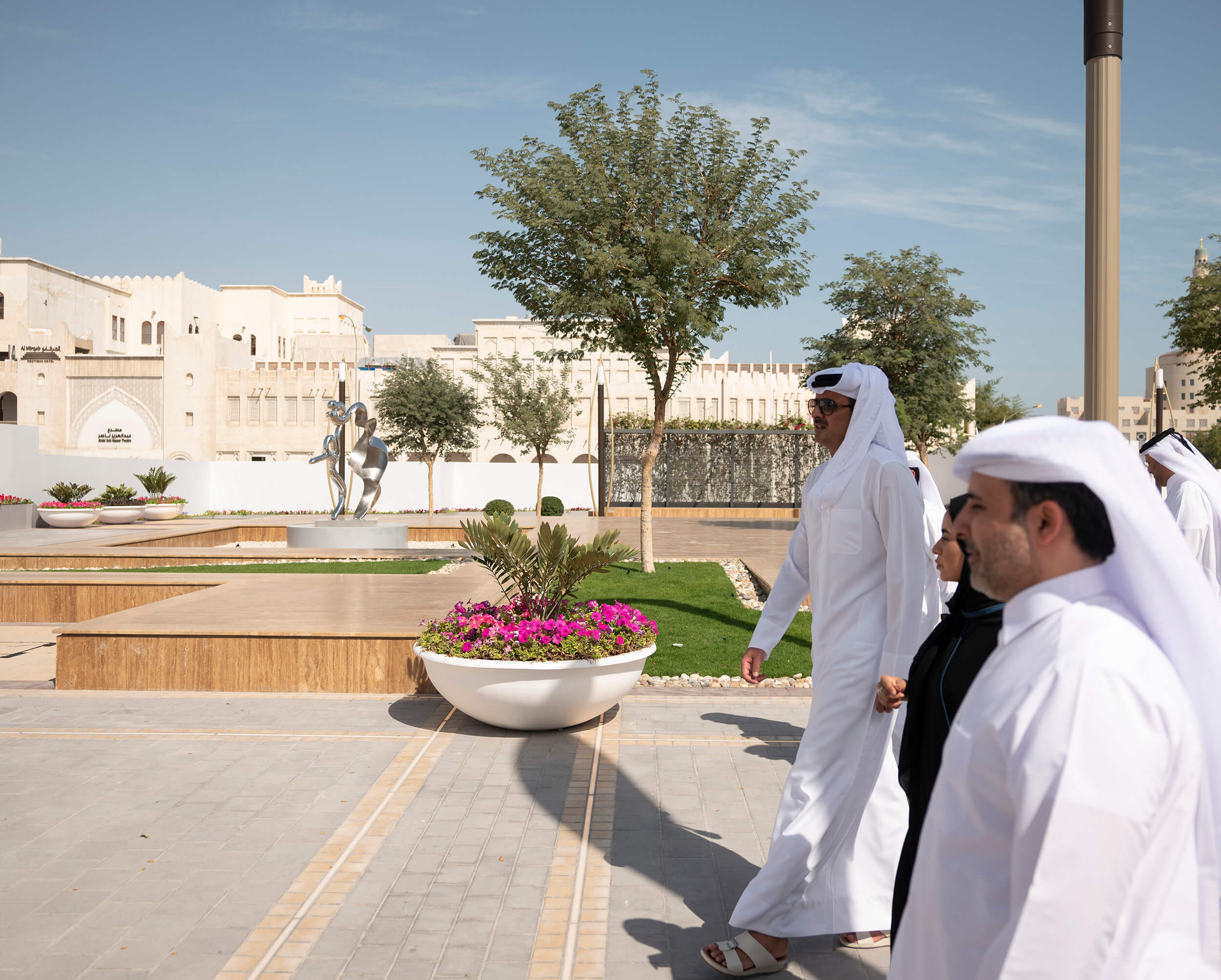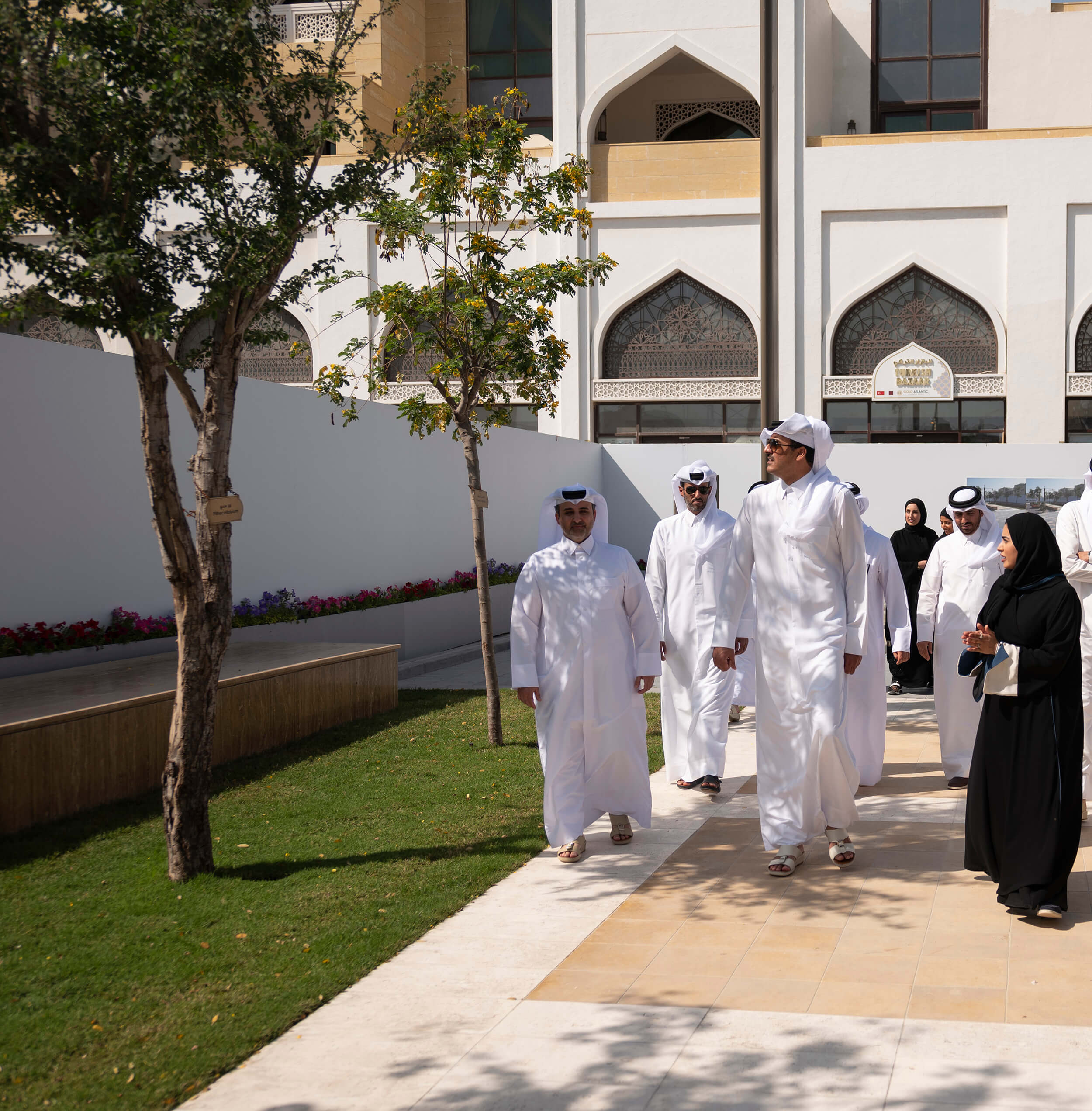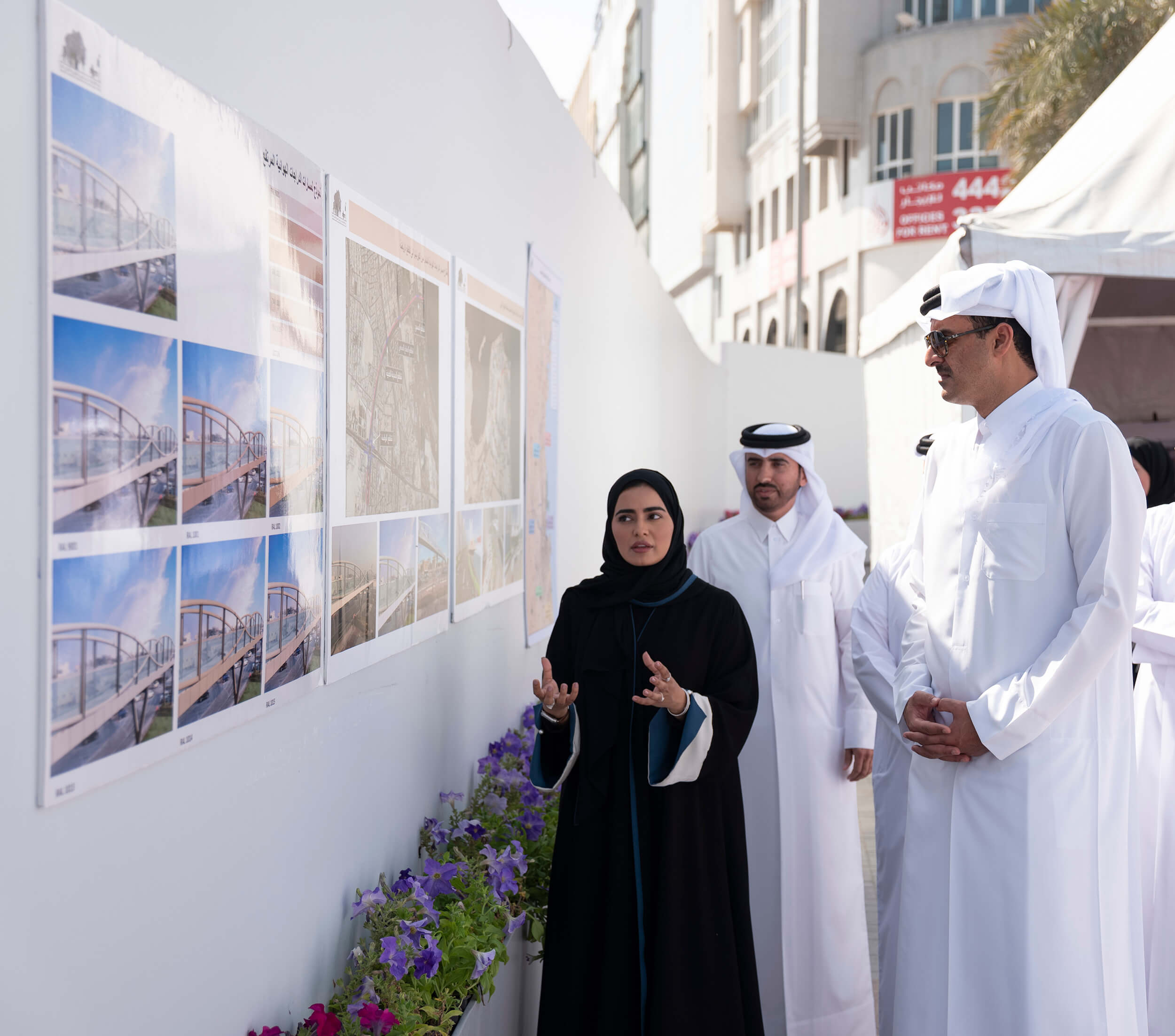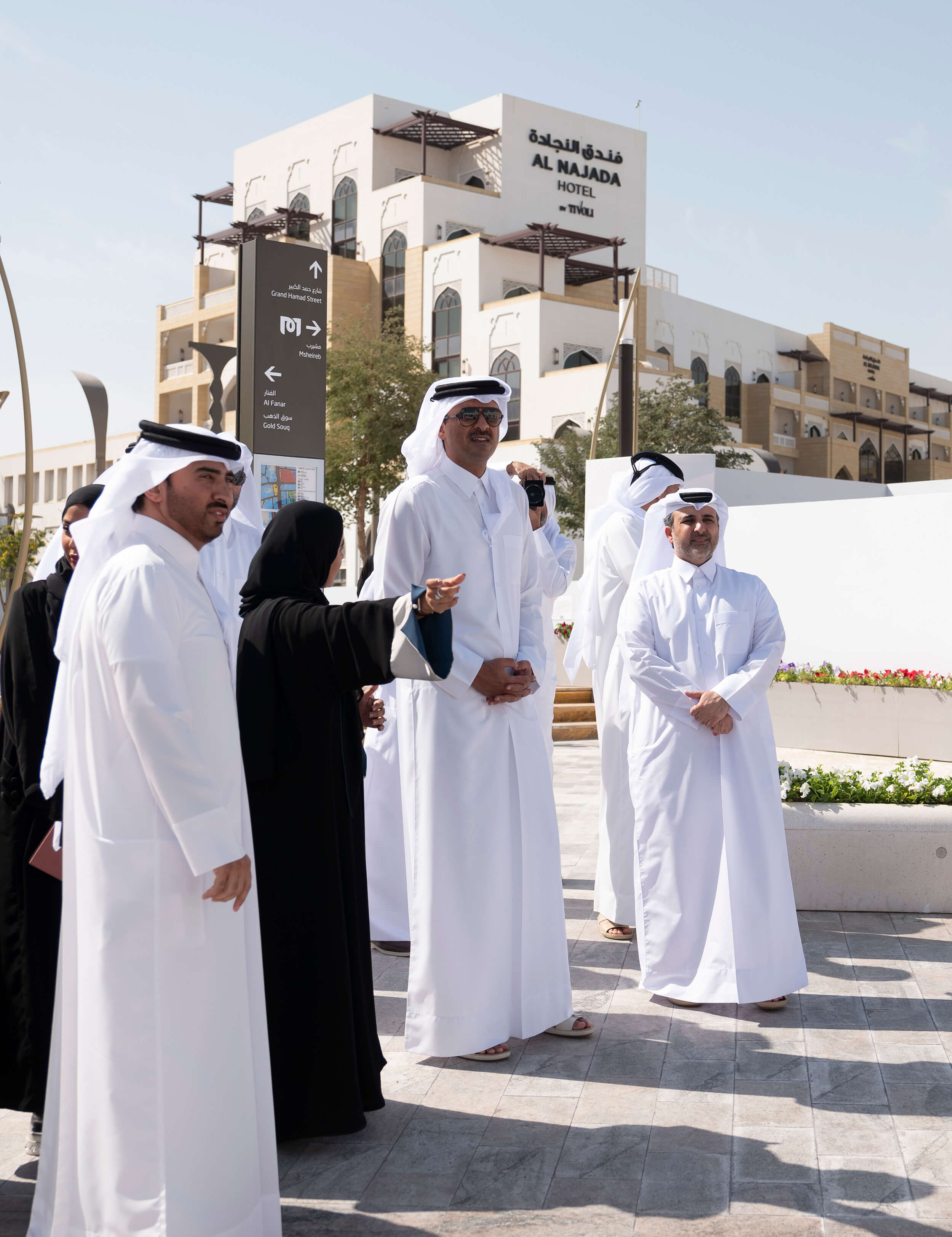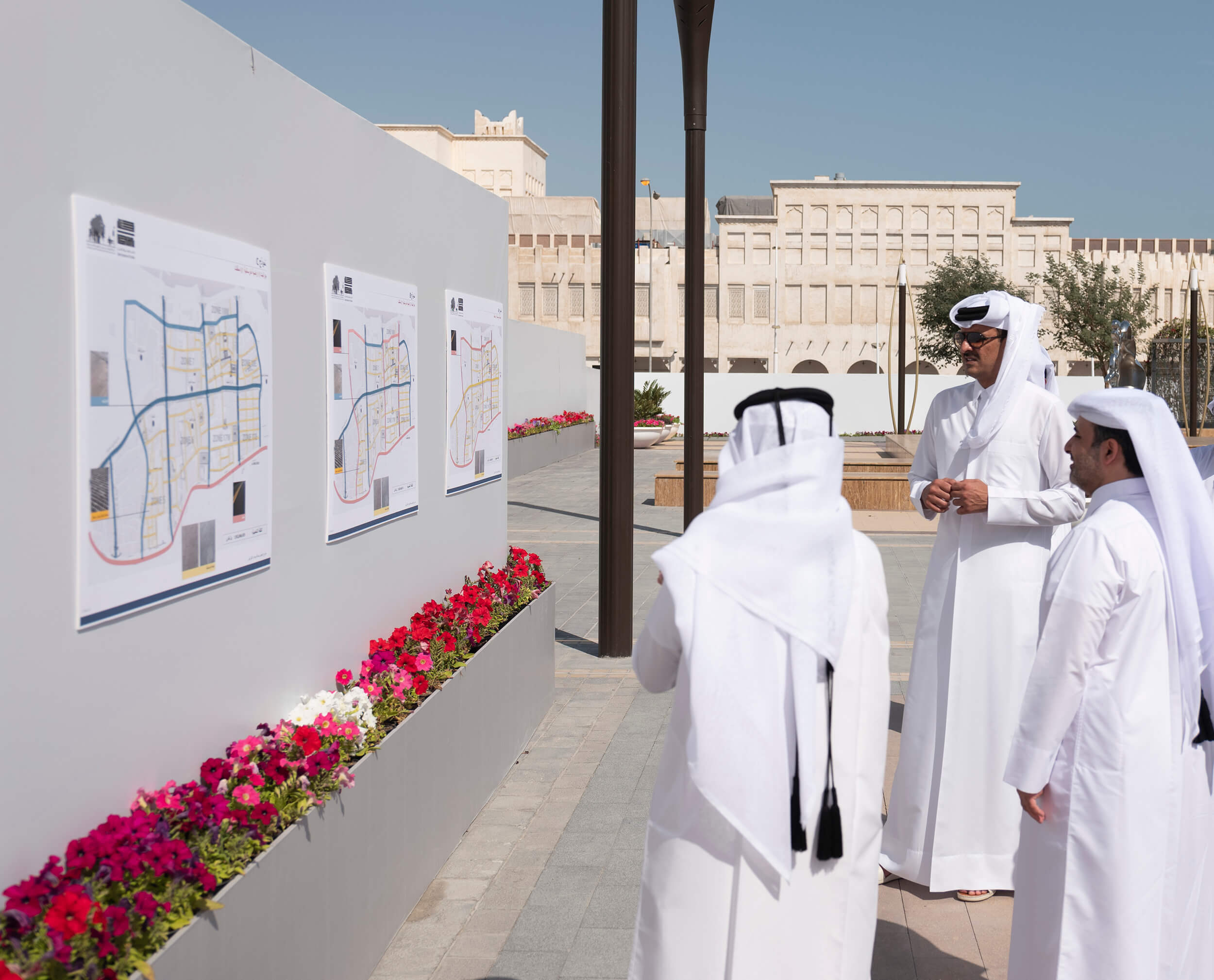 His Highness The Amir Sheikh Tamim bin Hamad Al Thani visited on Wednesday the site of the development of central Doha and Al Corniche Street project, carried out by the Public Works Authority (Ashghal).

During the visit, HH The Amir saw the designs and models of materials used in the development of roads and tunnels in central Doha, as well as the main bike lanes and development work in the Corniche.

HH The Amir was also briefed by senior officials from the Ministry of Municipal and Environment and Ashghal on the new roads, their smart lighting system and new environmentally electrical control units, as well as how the new roads will portray the spirit and identity of central Doha, in addition to the vast walking and cycling areas they will provide.

HH The Amir was accompanied by HE the Prime Minister and Minister of Interior Sheikh Khalid bin Khalifa bin Abdulaziz Al Thani.