HH The Amir Inaugurates Qatar IT Exhibition 'QITCOM 2019'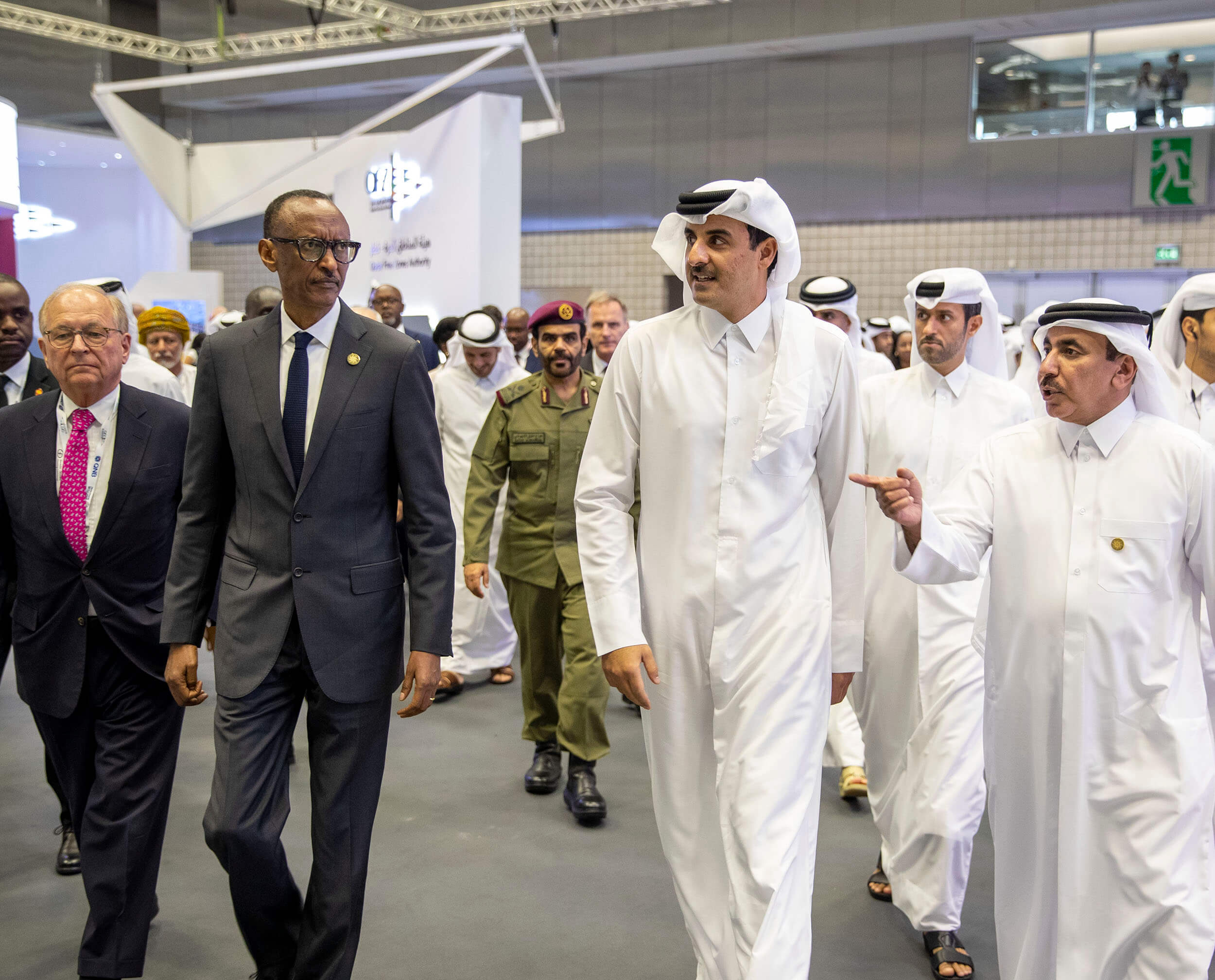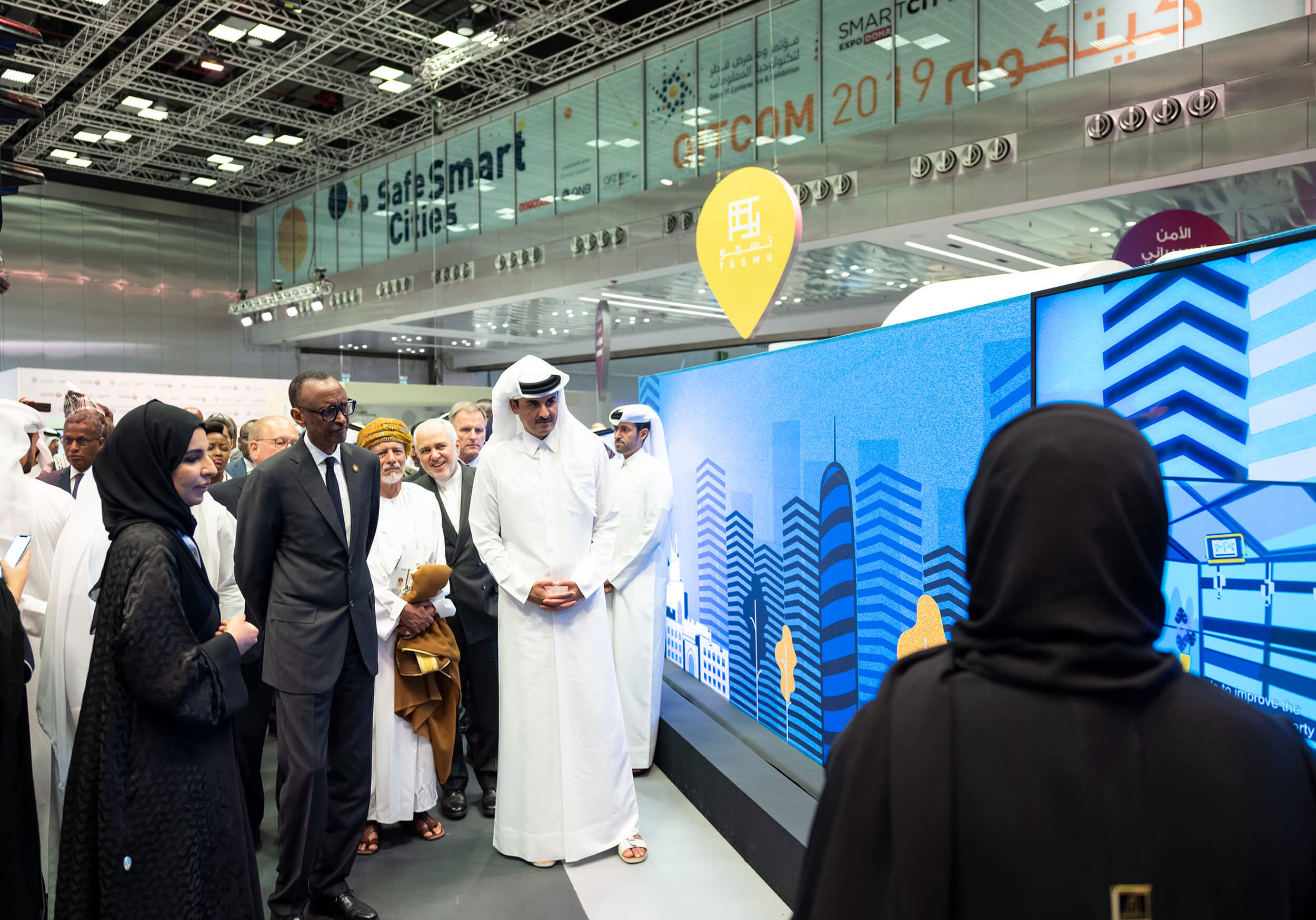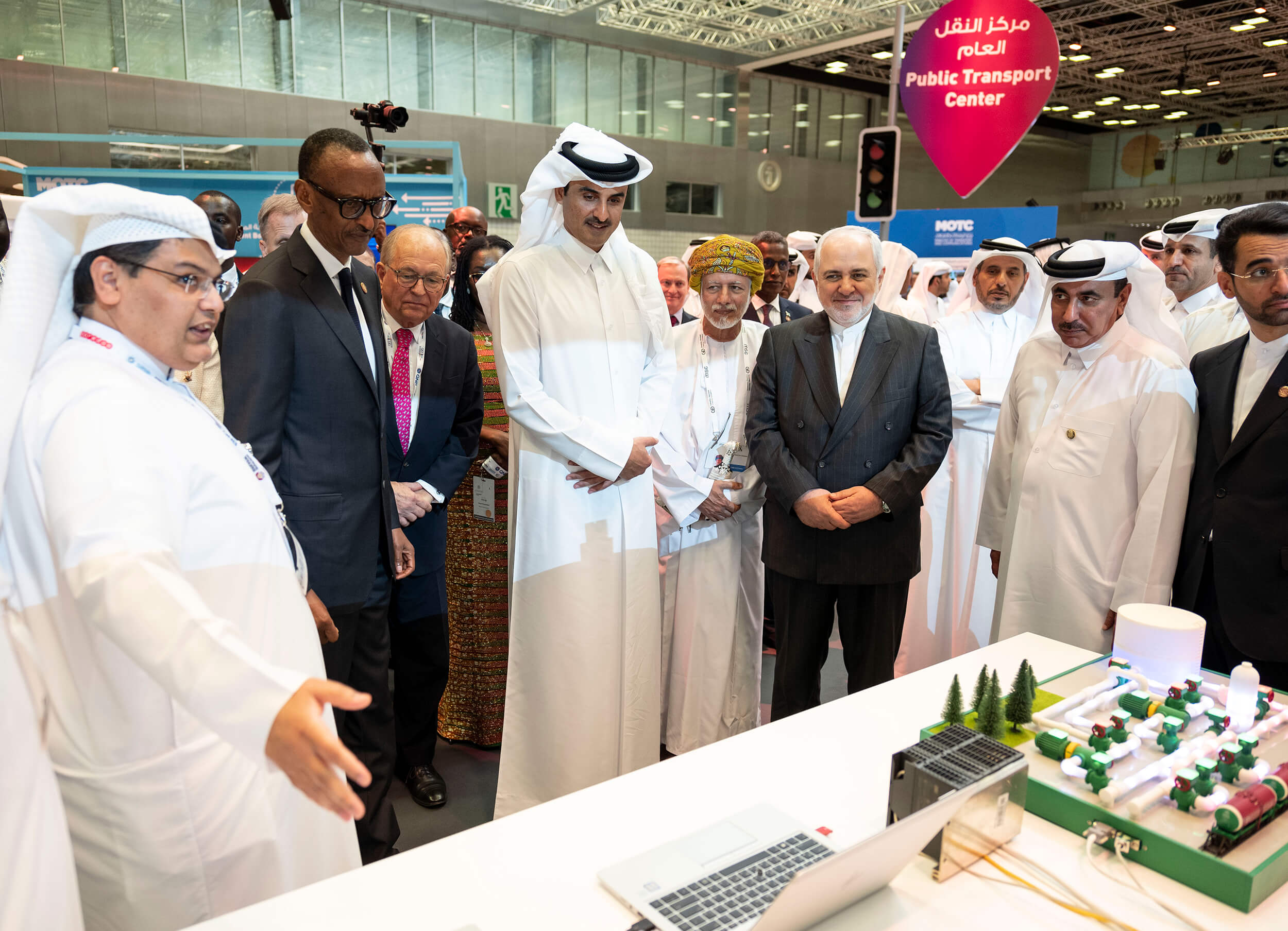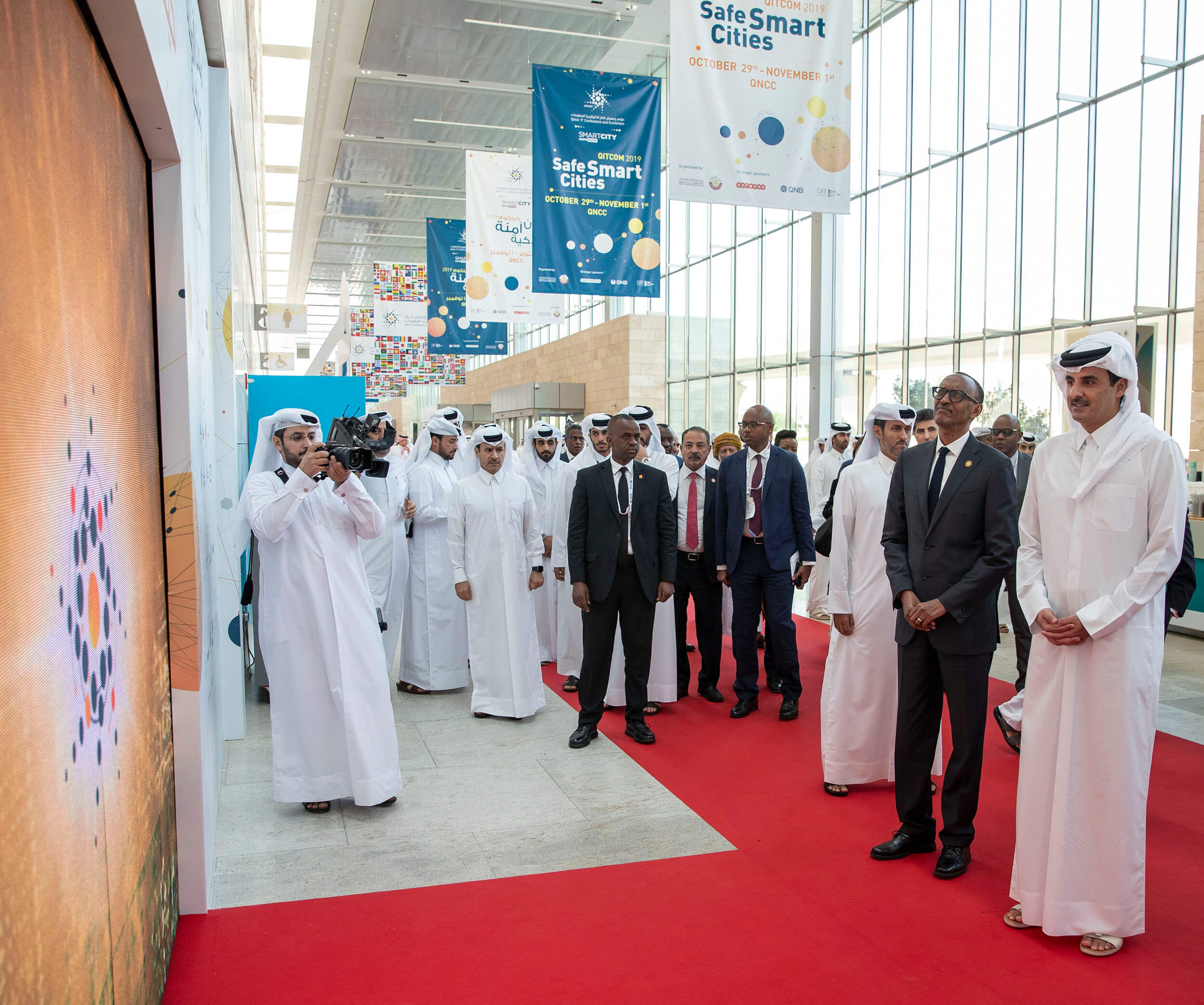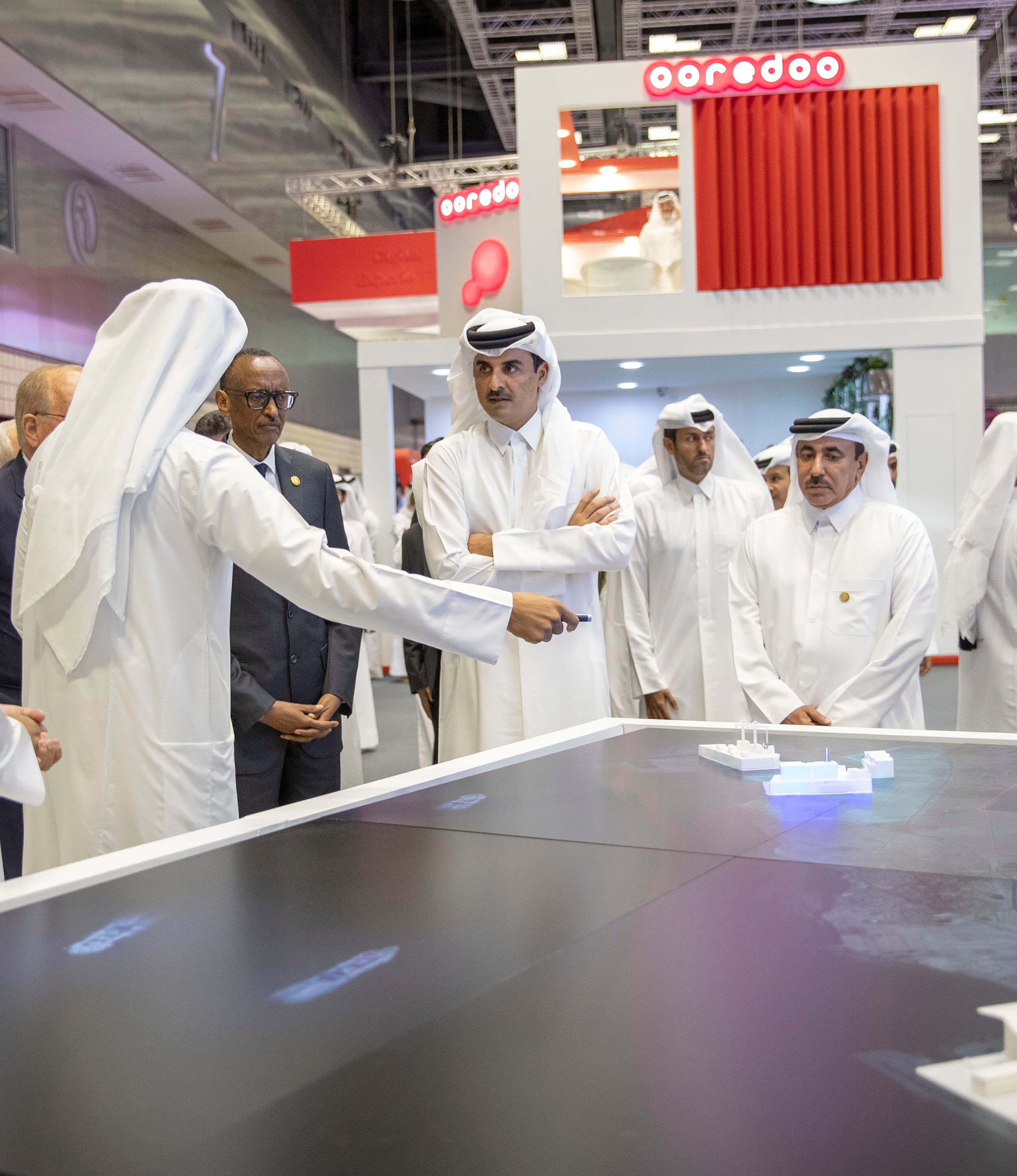 His Highness The Amir Sheikh Tamim bin Hamad Al Thani inaugurated Qatar IT Exhibition 'QITCOM 2019', organized by the Ministry of Transport and Communications under the theme "Safe and Smart Cities". The inauguration was attended by HE President Paul Kagame of the Republic of Rwanda at the Qatar National Convention Center (QNCC) on Tuesday morning.
HH The Amir and President of Rwanda toured the exhibition during which they were briefed by a number of exhibitors in the fields of entrepreneurship, technological and digital projects, and programs related to smart transformation and ICT. They also listened to a brief explanation on smart city building services, infrastructure development, smart solutions and their role in promoting digital transformation and ways to benefit from them.
The inauguration and the tour were attended by HE Prime Minister and Minister of Interior Sheikh Abdullah bin Nasser bin Khalifa Al Thani, HE Sultanate of Oman's Minister Responsible for Foreign Affairs Yusuf bin Alawi bin Abdullah, HE Minister of Foreign Affairs of the Islamic Republic of Iran Dr. Mohammad Javad Zarif, HE President of the Kurdistan Region of Iraq Nechirvan Barzani, HE Chairman of the Munich Security Conference Wolfgang Ischinger, and a number of Their Excellencies Ministers, experts, entrepreneurs, and officials from communications and information technology sector.