HH The Amir Graces QF Graduation Class of 2019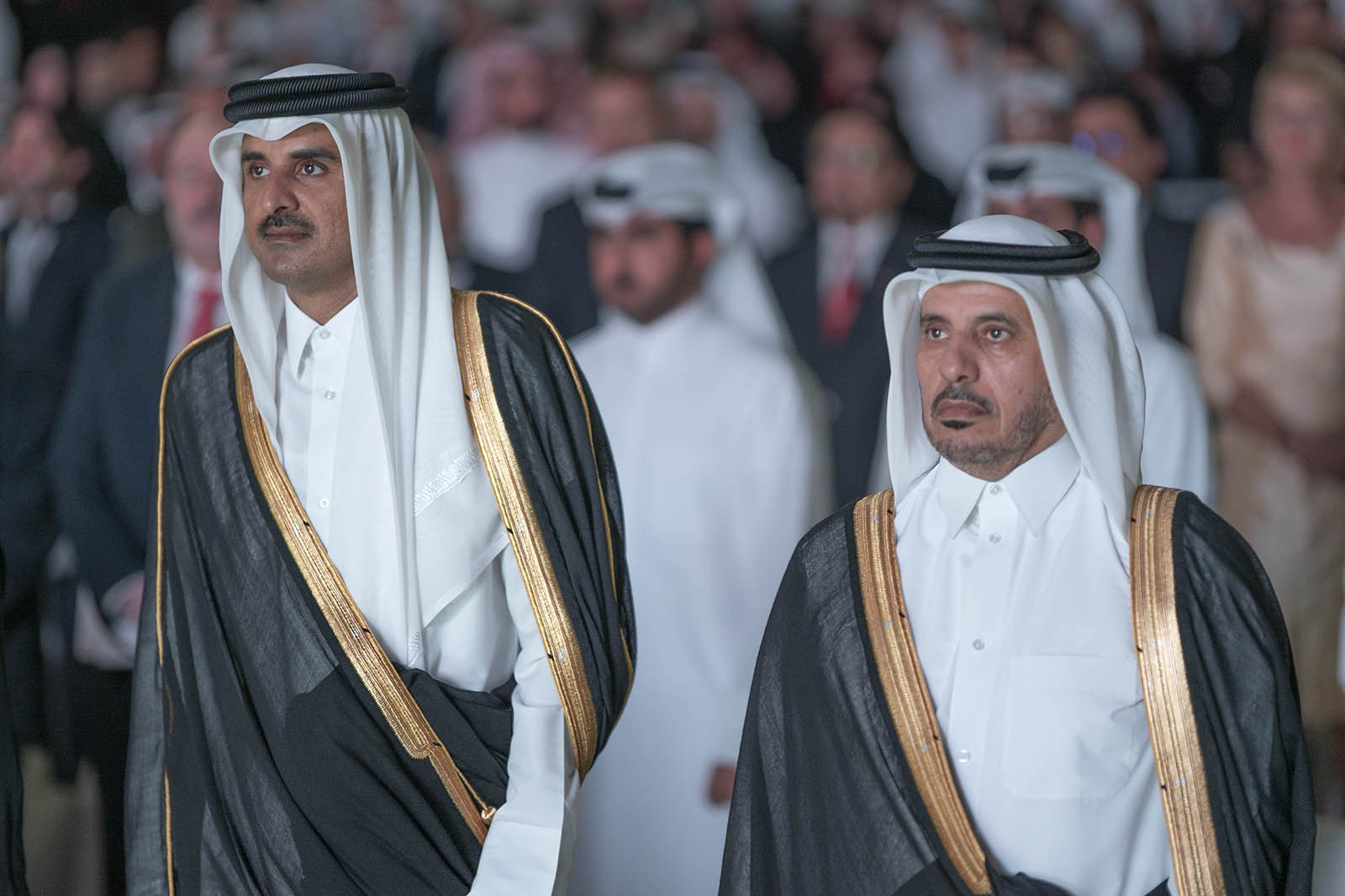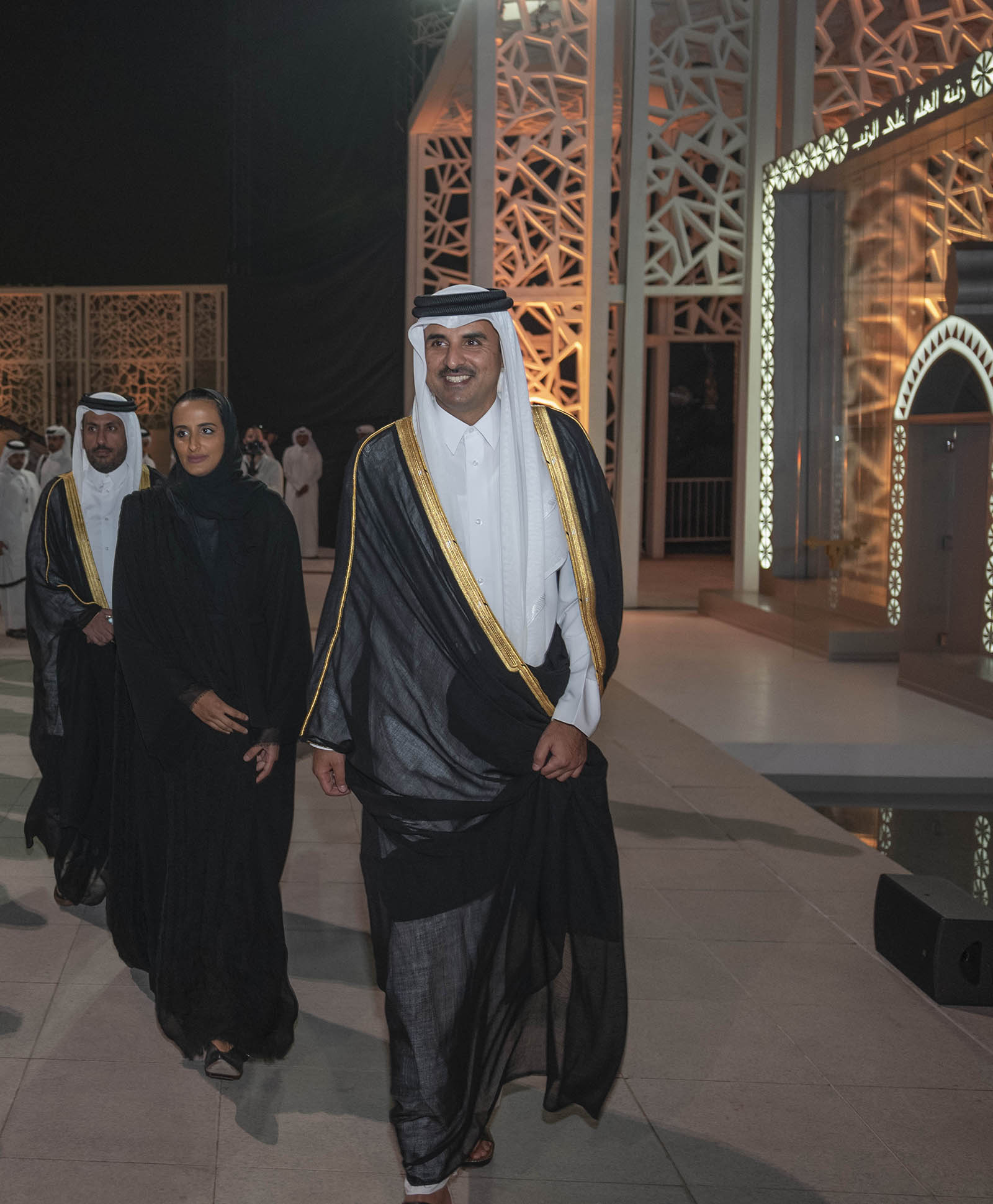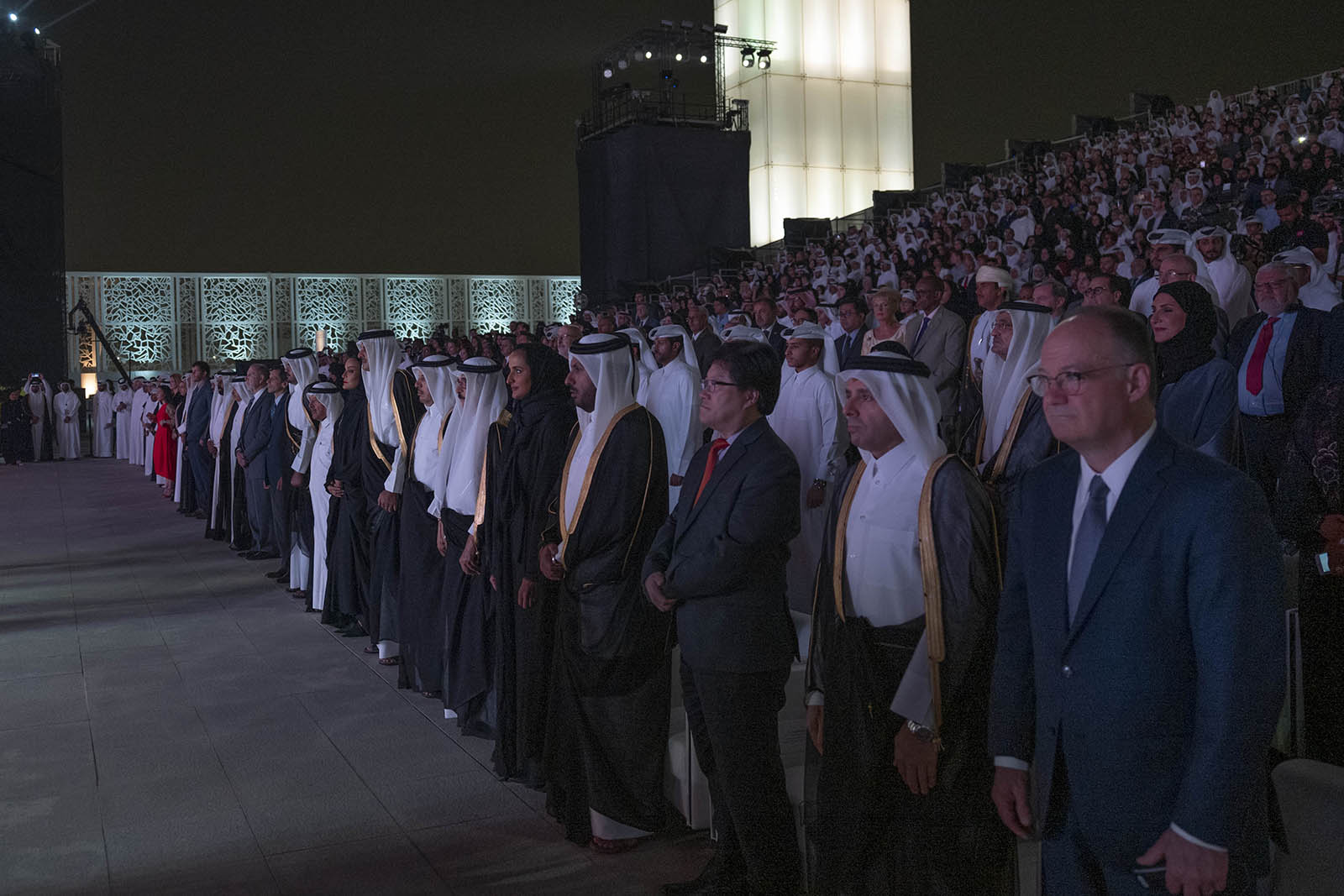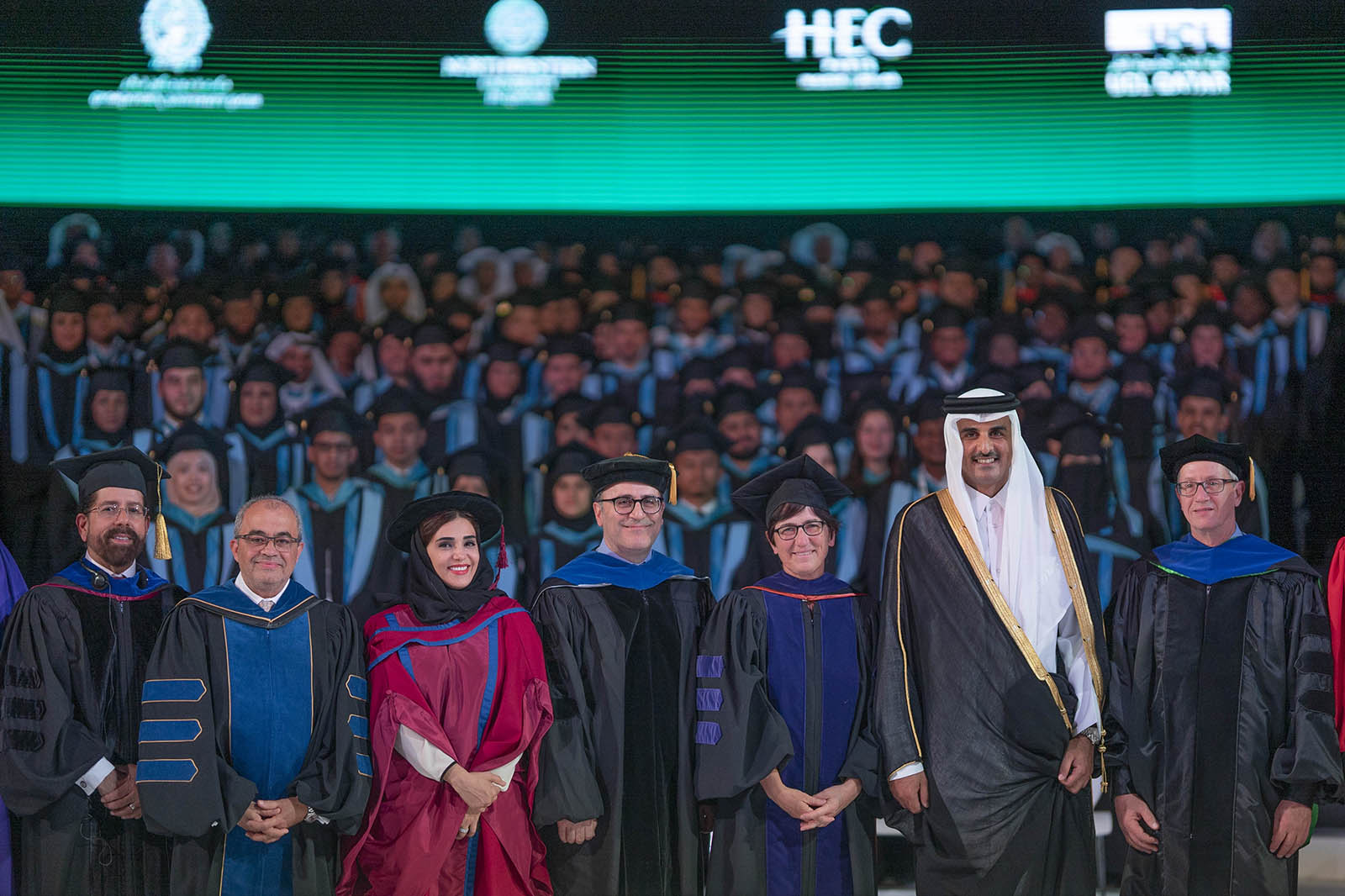 His Highness The Amir Sheikh Tamim bin Hamad Al Thani graced the graduation ceremony of Class of 2019, organized by the Qatar Foundation for Education, Science and Community Development (QF) at the Education City today. A total of 787 students graduated from Education City universities this year.

The ceremony was attended by HH Sheikha Moza bint Nasser, Chairperson of Qatar Foundation.

HE Prime Minister and Minister of the Interior Sheikh Abdullah bin Nasser bin Khalifa Al Thani, and a number of Their Excellencies Sheikhs, Ministers, heads of diplomatic missions accredited to the State of Qatar and senior officials attended the ceremony along with presidents and deans of the colleges and members of the administrative and teaching staff of universities and parents of graduates.

HH Sheikha Moza bint Nasser honored the winner of Cycle 2 of QF's Akhlaquna Award that is a project named Mobseron, a fully-audible mobile application that provides people who are blind and visually impaired with a tool for ordering food, reviewing ingredients and comparing prices.

Following this, HE Sheikha Hind bint Hamad Al Thani, Vice Chairperson and CEO of Qatar Foundation, presented the graduation rings to the graduates.