HH The Amir Receives Well-Wishers on Advent of Ramadan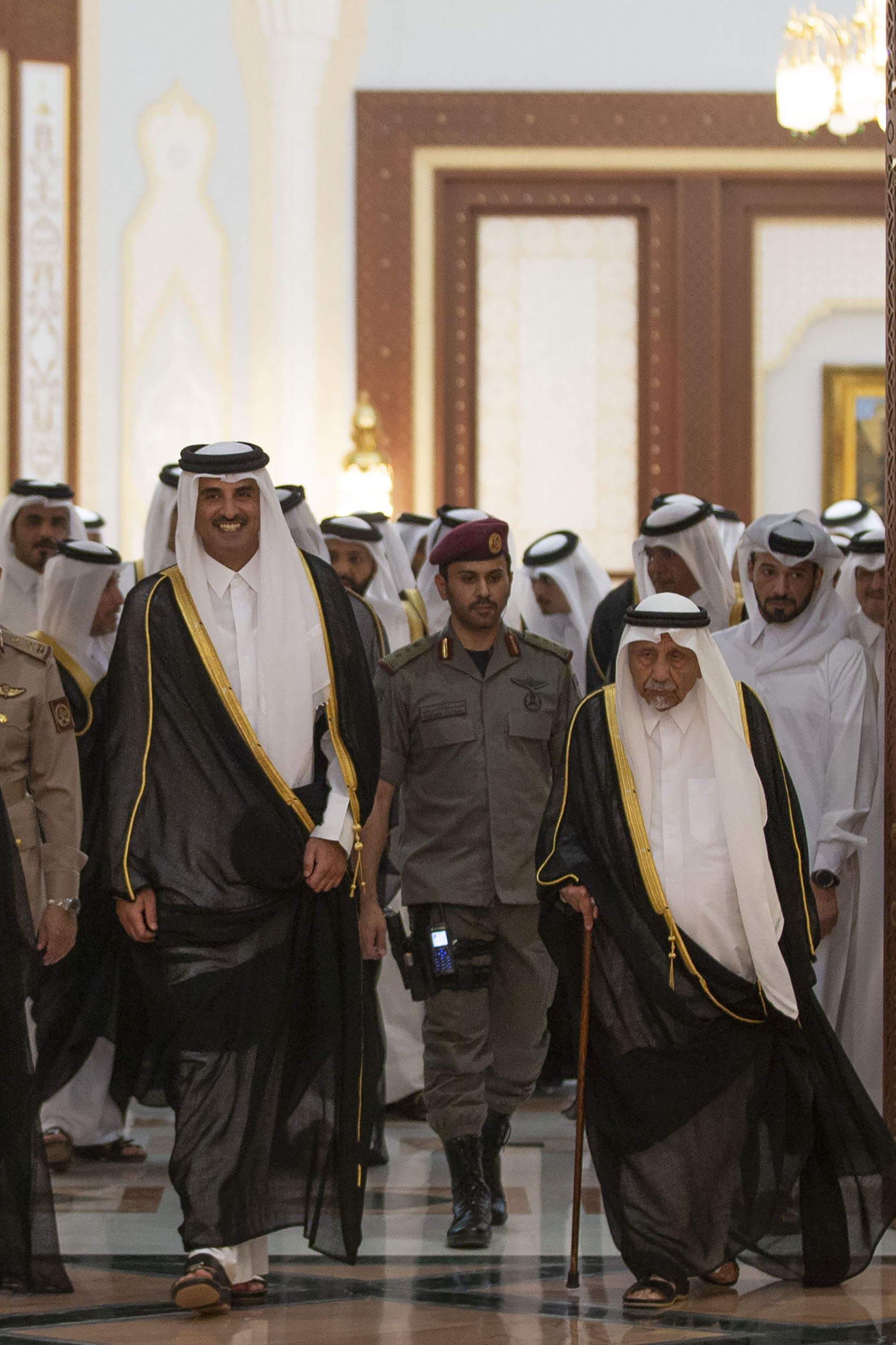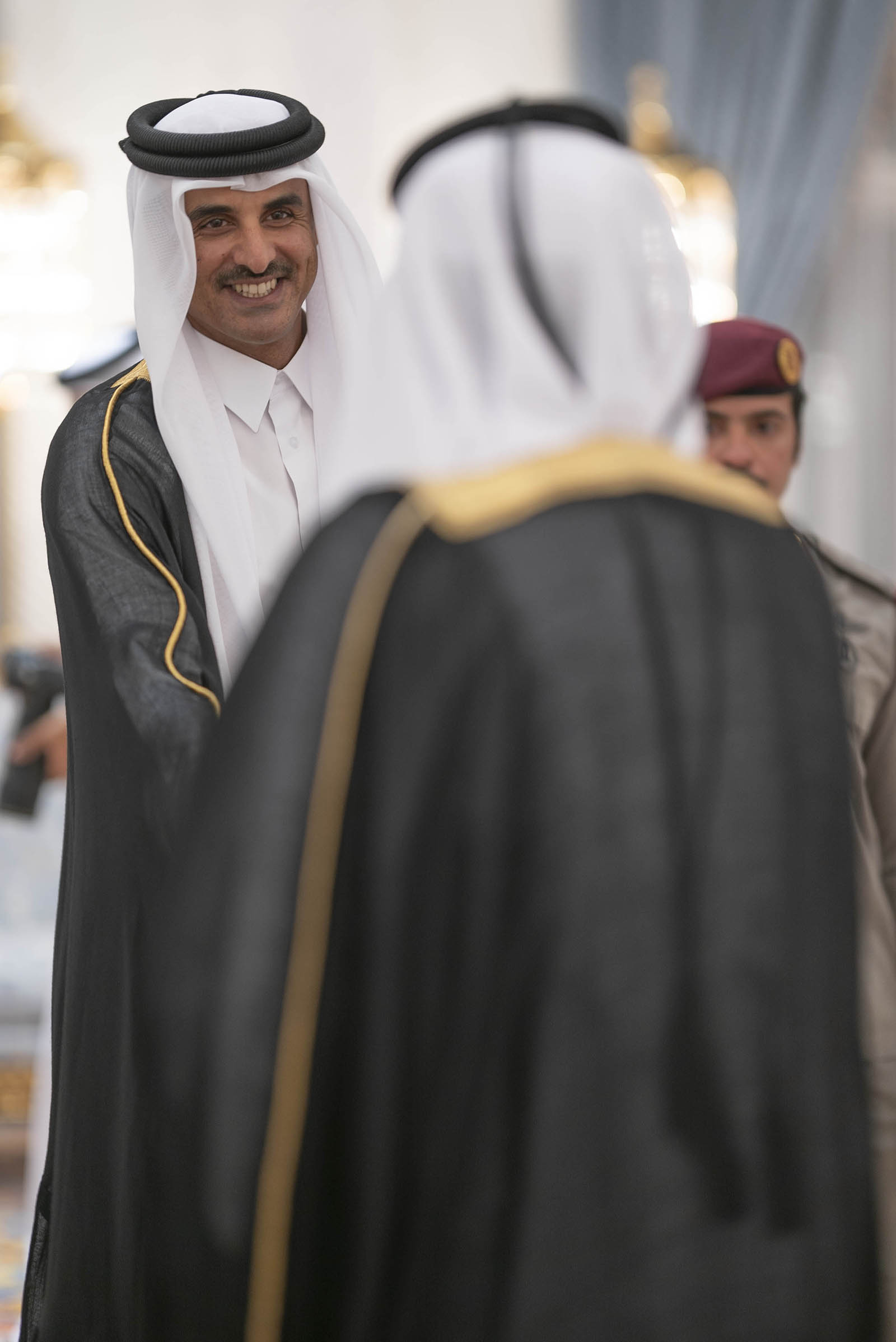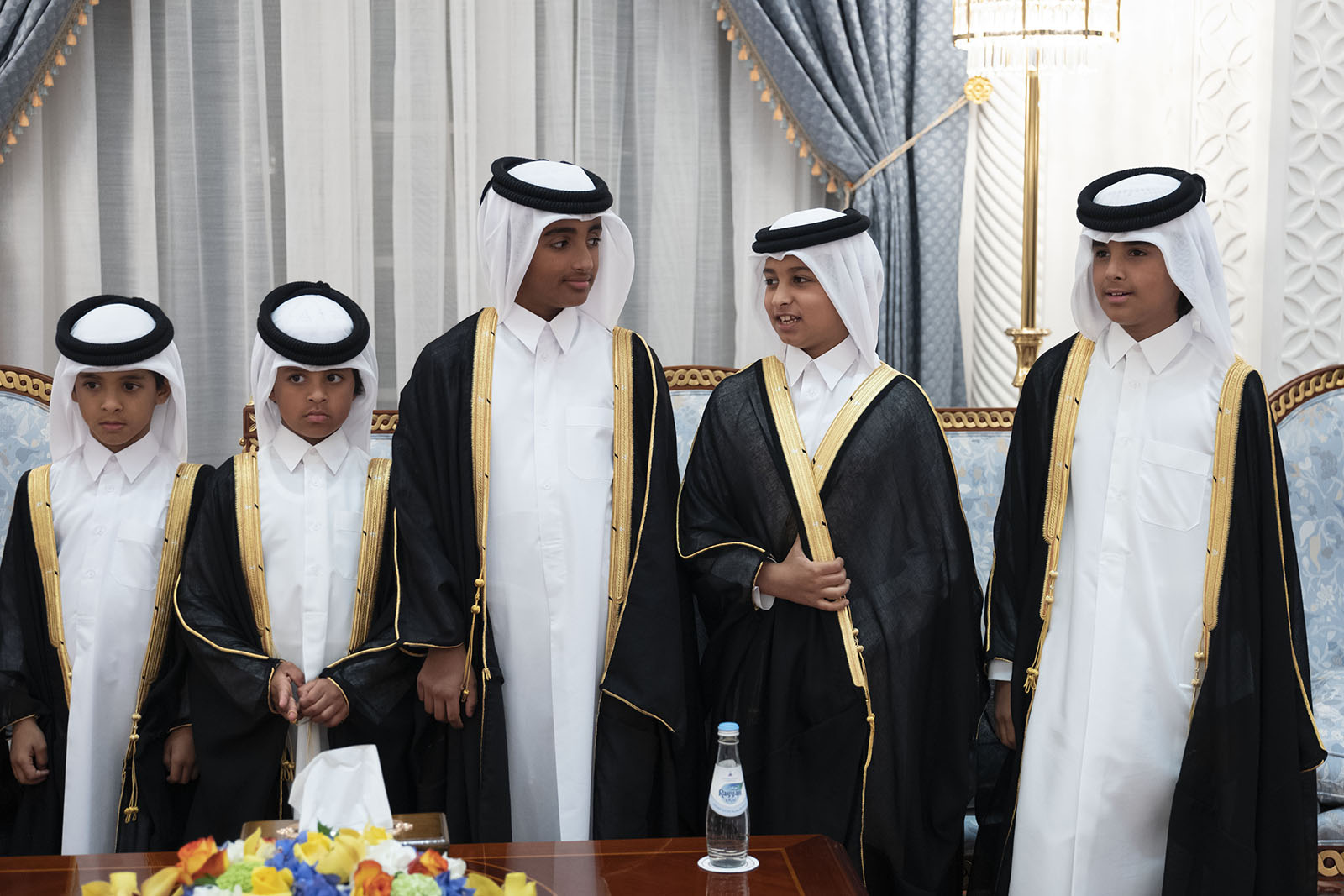 His Highness The Amir Sheikh Tamim bin Hamad Al Thani received scores of well-wishers on the advent of the holy month of Ramadan at Al Wajbah Palace on Monday evening.

HH The Amir received HE Prime Minister and Minister of Interior Sheikh Abdullah bin Nasser bin Khalifa Al Thani, HE Speaker of the Shura Council Ahmad bin Abdulla bin Zaid Al Mahmoud, and Their Excellencies Sheikhs, ministers, undersecretaries of ministries, Shura Council members, and citizens.

HH The Amir exchanged greetings and congratulations with the well-wishers on such a blessed occasion, praying for its return with good and blessings for the State of Qatar and its people.

HE Sheikh Abdulaziz bin Khalifa Al Thani, HH the Personal Representative of The Amir Sheikh Jassim bin Hamad Al Thani, HH Sheikh Abdullah bin Khalifa Al Thani, HH Sheikh Mohammed bin Khalifa Al Thani, and HE Sheikh Jassim bin Khalifa Al Thani attended the reception along with a number of Their Excellencies Sheikhs.