HH The Amir Tours National Museum of Qatar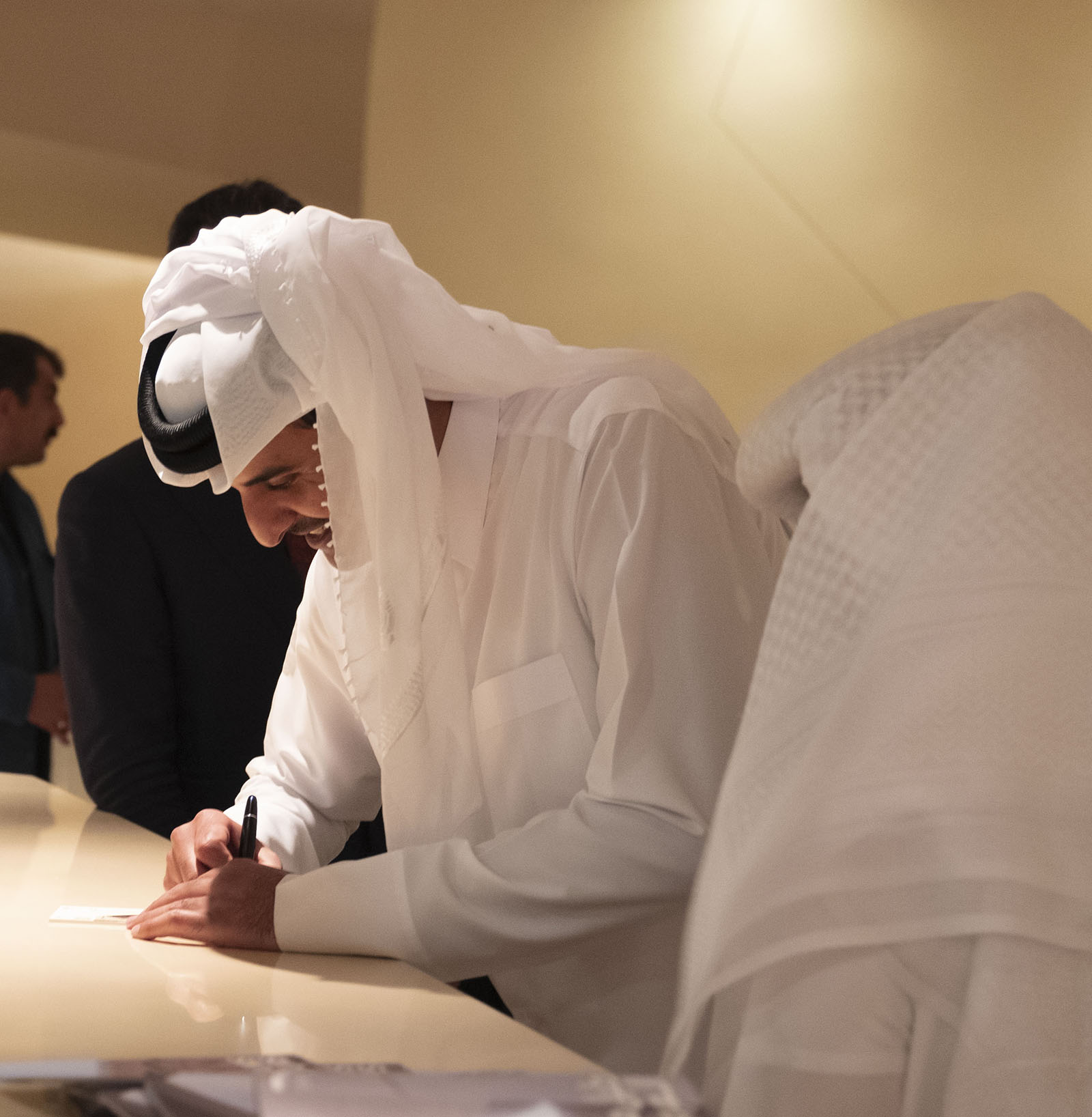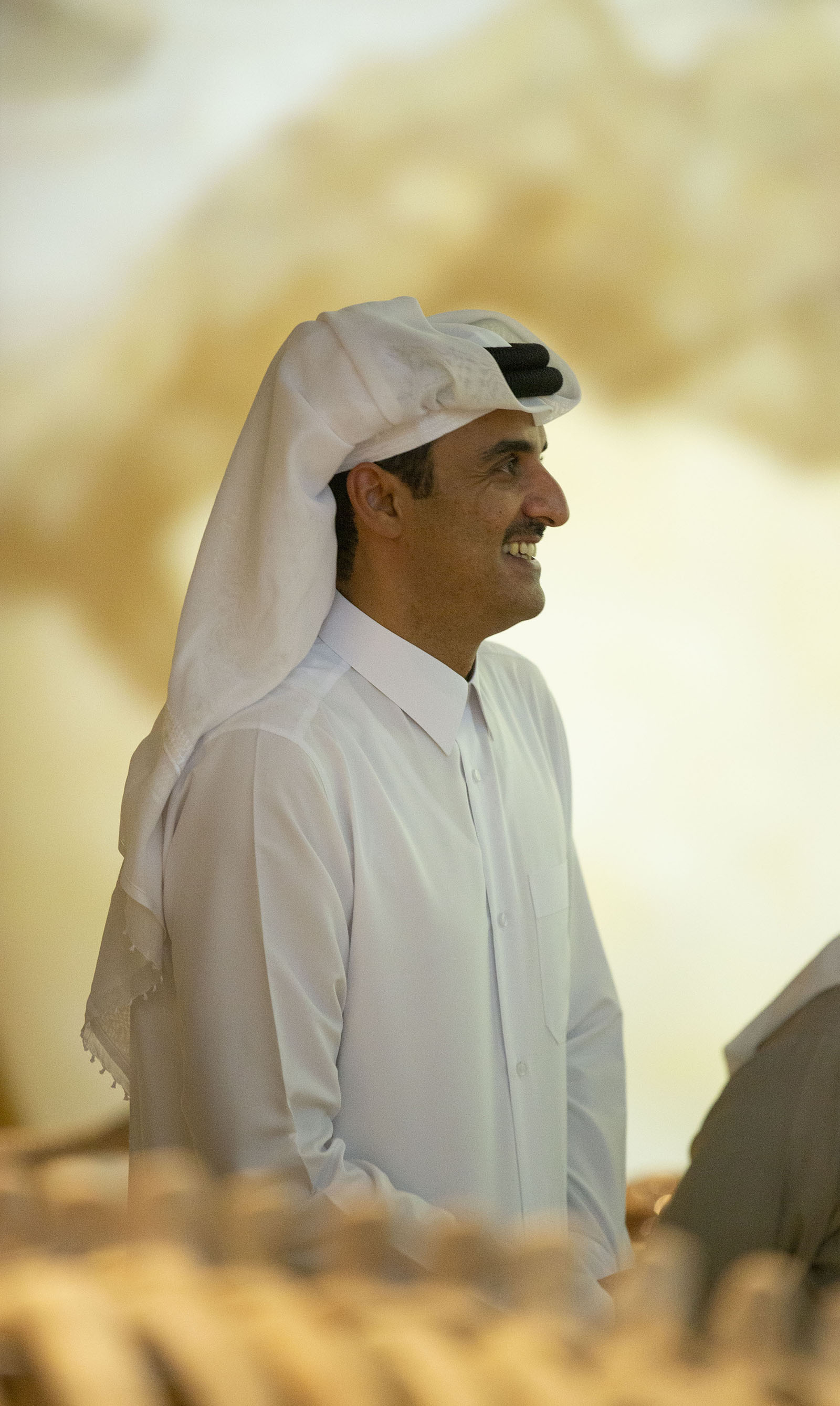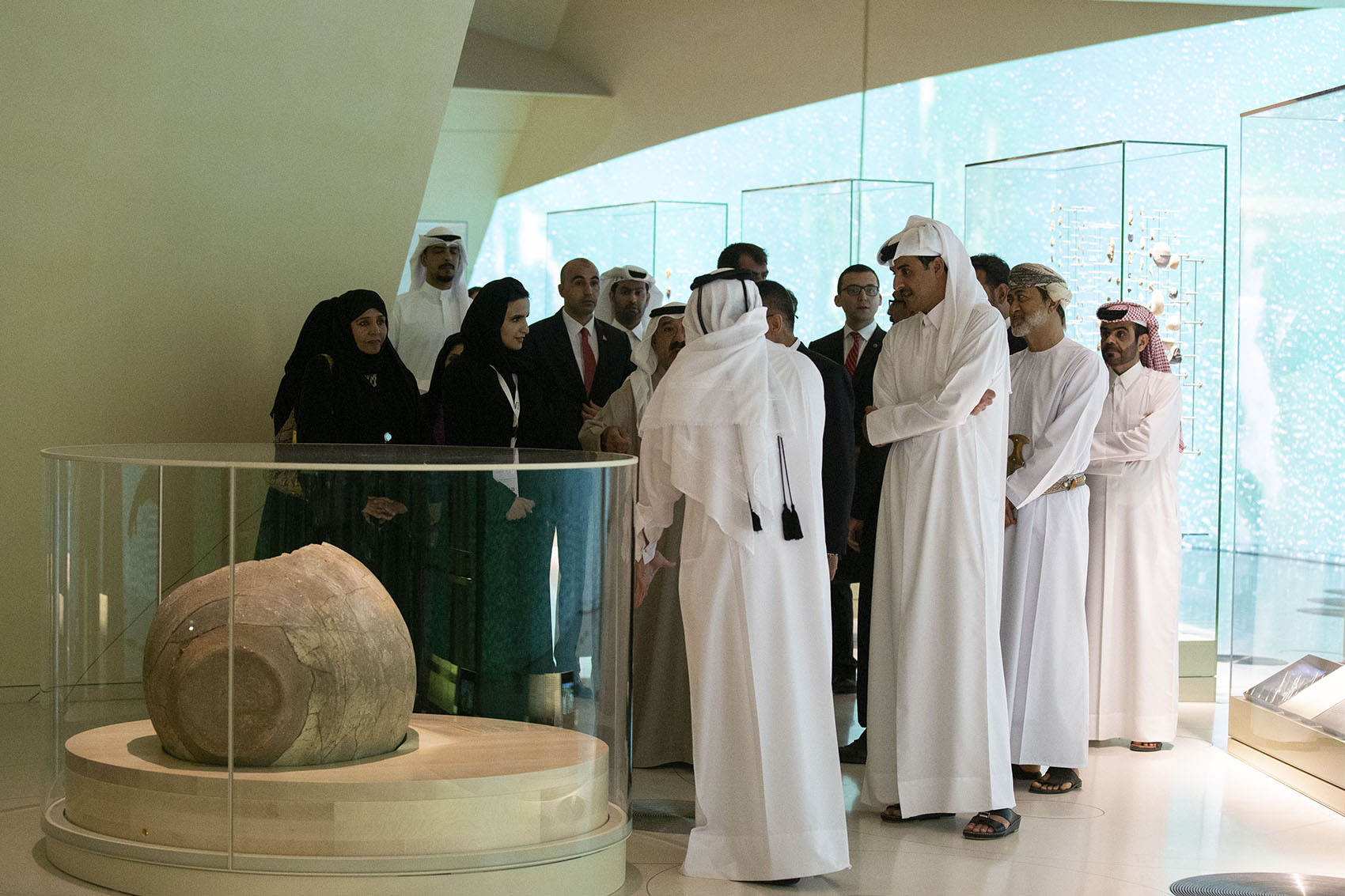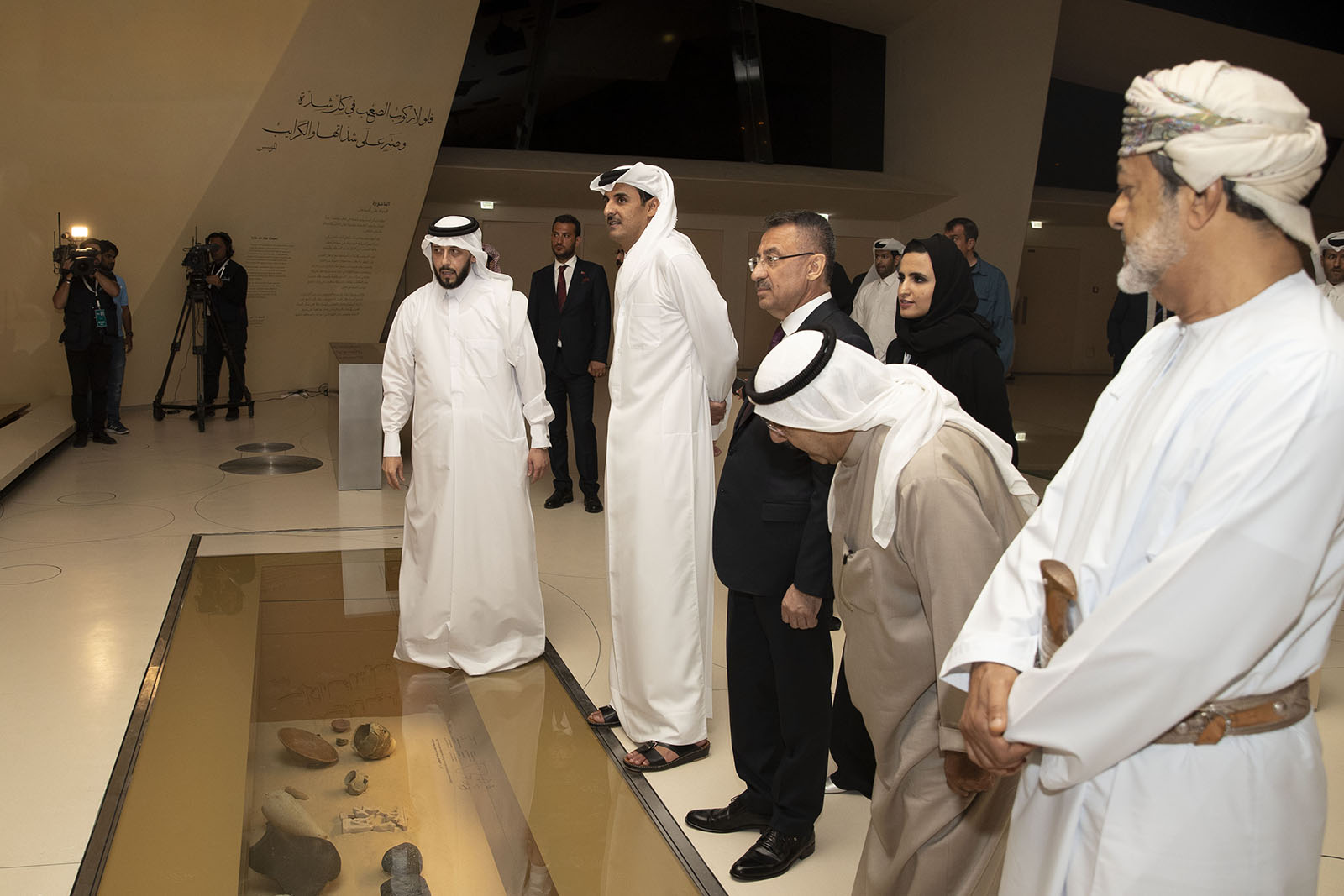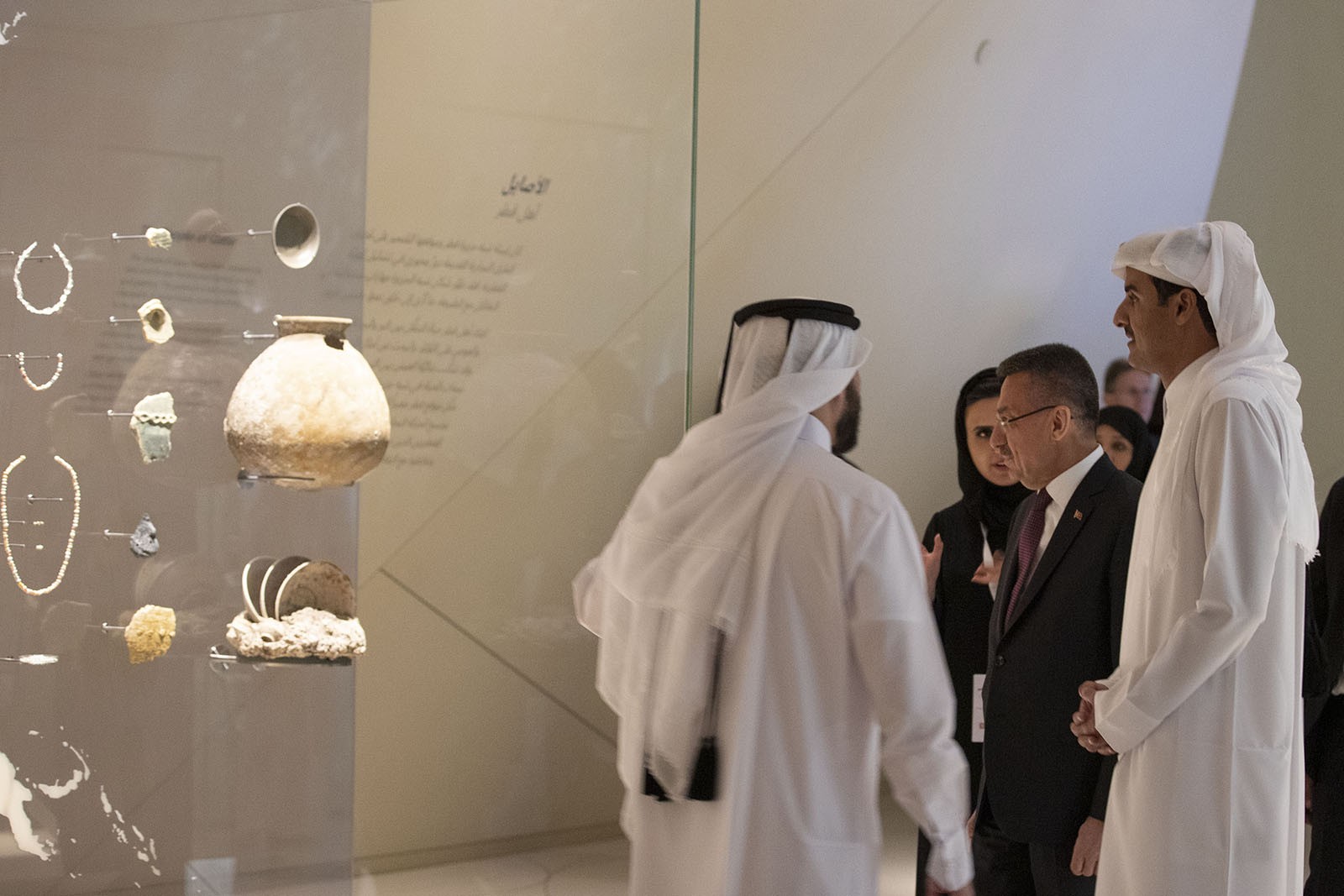 His Highness The Amir Sheikh Tamim bin Hamad Al Thani toured the National Museum of Qatar, accompanied by HE Vice President of the Republic of Turkey Fouad Aktay, HE First Deputy Prime Minister and Minister of Defense of the State of Kuwait Sheikh Nasser Sabah Al Ahmad Al-Sabah, and HH Minister of Heritage and Culture of the Sultanate of Oman Sayyid Haitham bin Tariq Al Said.

During the tour, HH The Amir inspected the different displays of the Museum, which presents the beginning of the geological formation of the Qatar Peninsula, its natural surroundings, the archeological sites and monuments in the archaeological sites, the lives of the people of Qatar on land and coasts, and the digital exhibition.

His Highness was also briefed on the most important pieces and collections related to pearls and jewelry design, as well as the galleries of the modern history of Qatar since the discovery of oil and gas.

Upon arrival at the Museum, HH The Amir signed the first ticket of the National Museum of Qatar as first visitor after its official inauguration.