HH The Amir Inaugurates Umm Al Houl Power Plant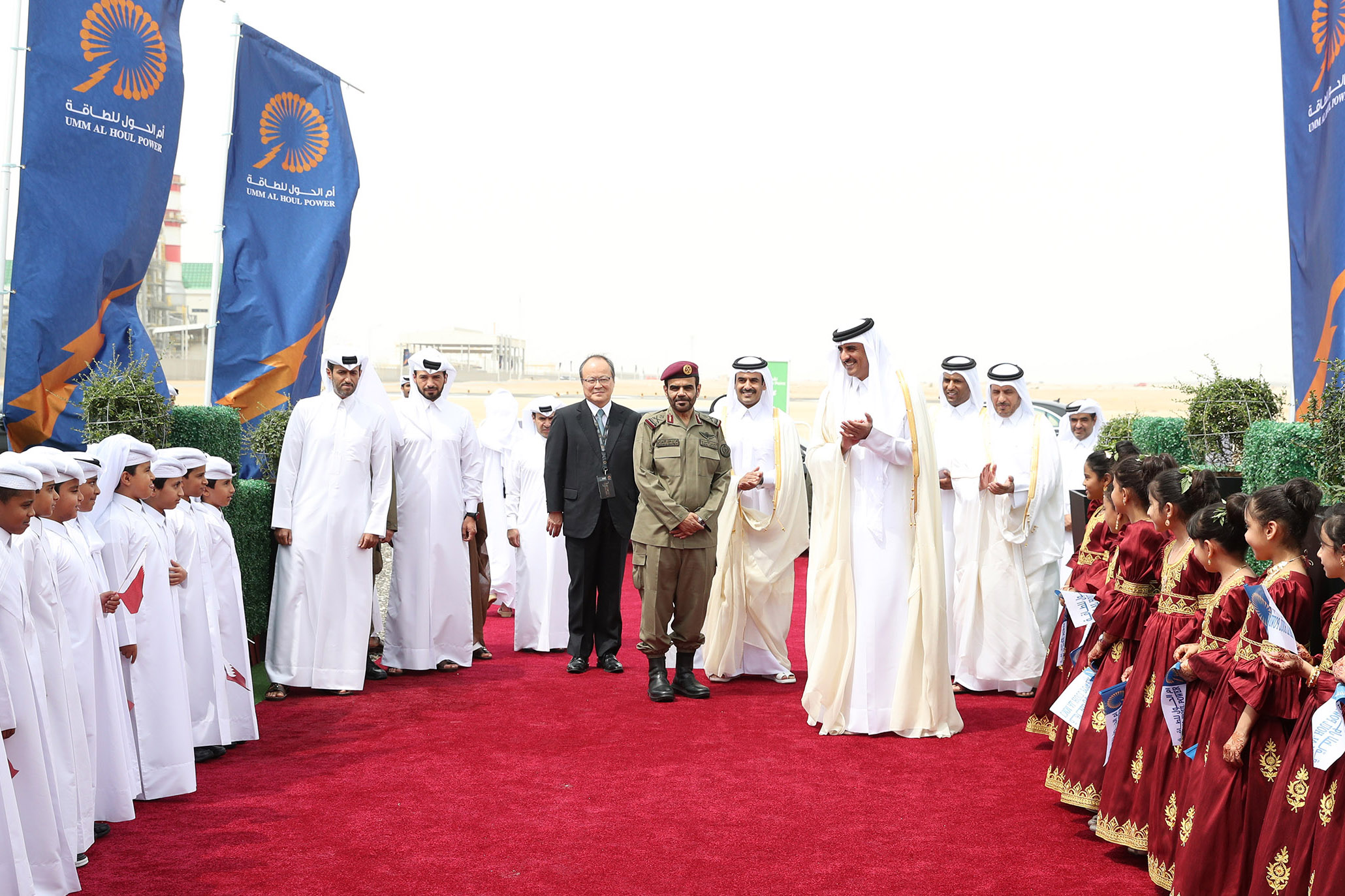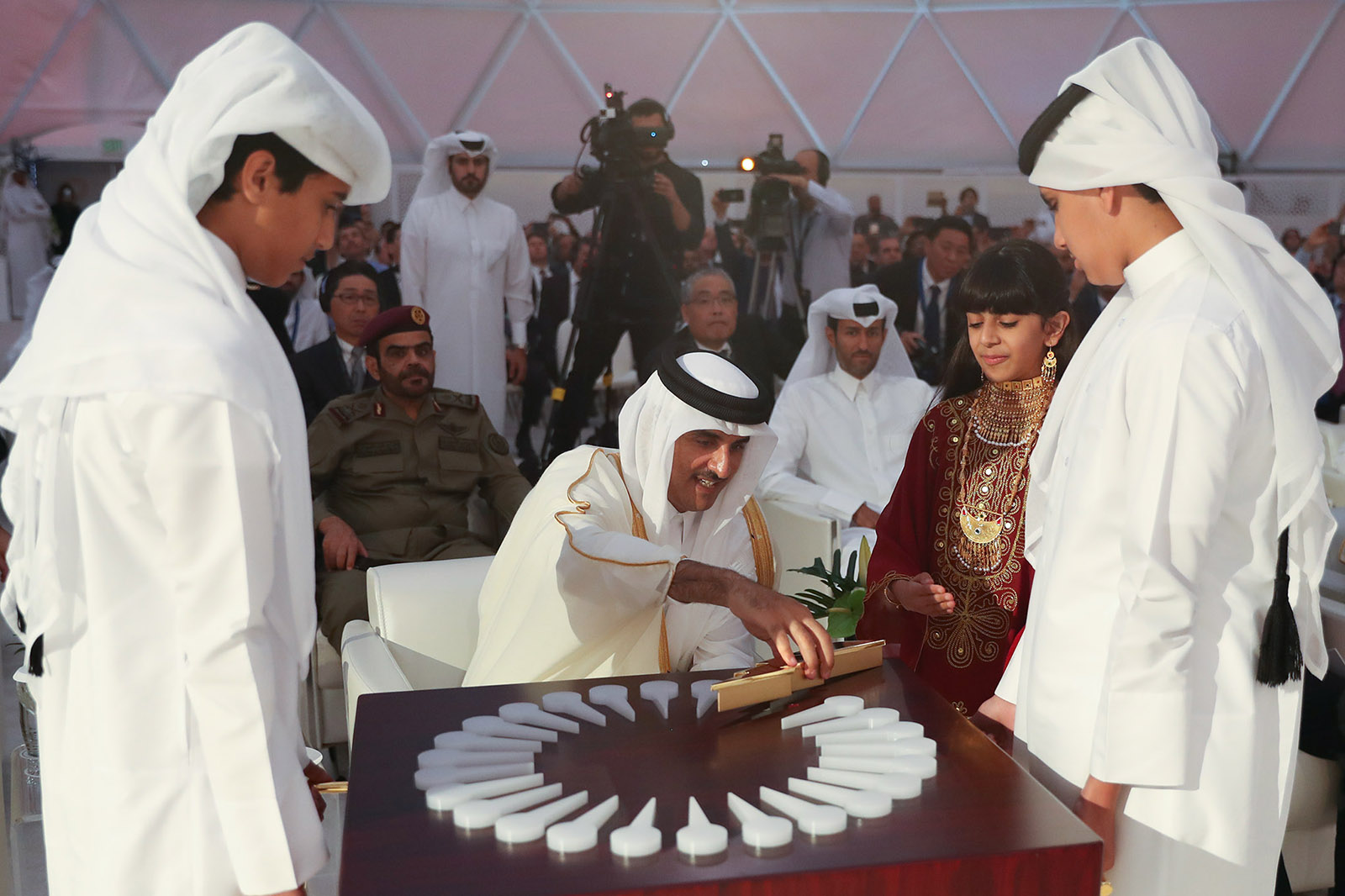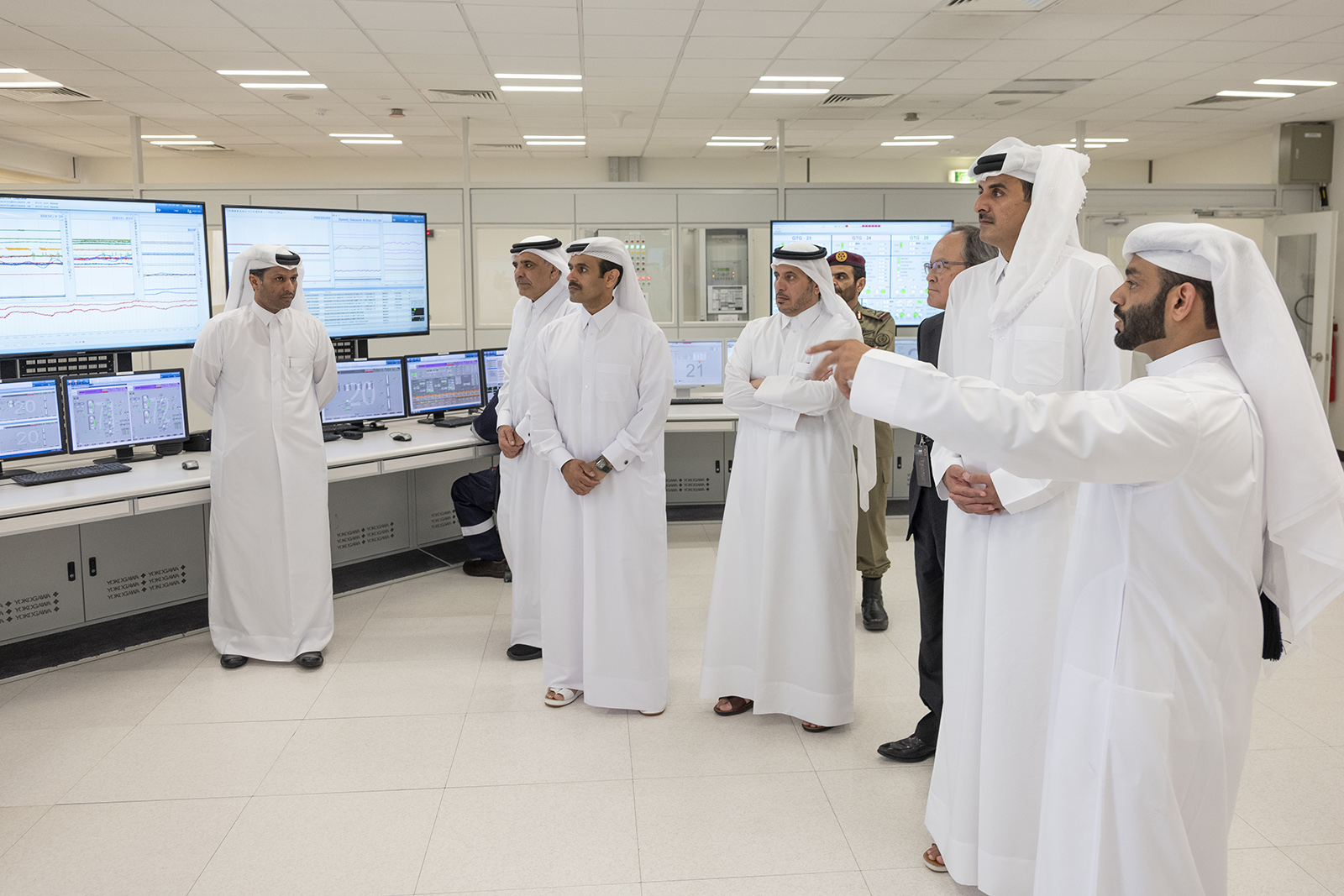 His Highness The Amir Sheikh Tamim bin Hamad Al Thani inaugurated Umm Al Houl Power plant, after placing the magnetic piece in the logo of the power plant to officially inaugurate it.

The ceremony, which was held at Umm Al Houl area this morning, was attended by HE Prime Minister and Interior Minister Sheikh Abdullah bin Nasser bin Khalifa Al Thani, and a number of Their Excellencies ministers and members of the diplomatic corps accredited to the State.

The ceremony included a number of speeches by HE Minister of State for Energy Affairs Saad bin Sherida Al Kaabi, Chairman of Umm Al Houl Power Company, Fahad bin Hamad Al Mohannadi, and President and Chief Executive Officer of Mitsubishi Takehiko Kakiuchi. The ceremony also included a short film about the power plant, its production volume and its role in providing electricity and water.

After the ceremony, HH The Amir toured the power plant, where HH listened to a summary of the mechanisms of work and production.