HH The Amir attends Graduation Ceremony of 14th batch of Ahmed Bin Mohammed Military College graduates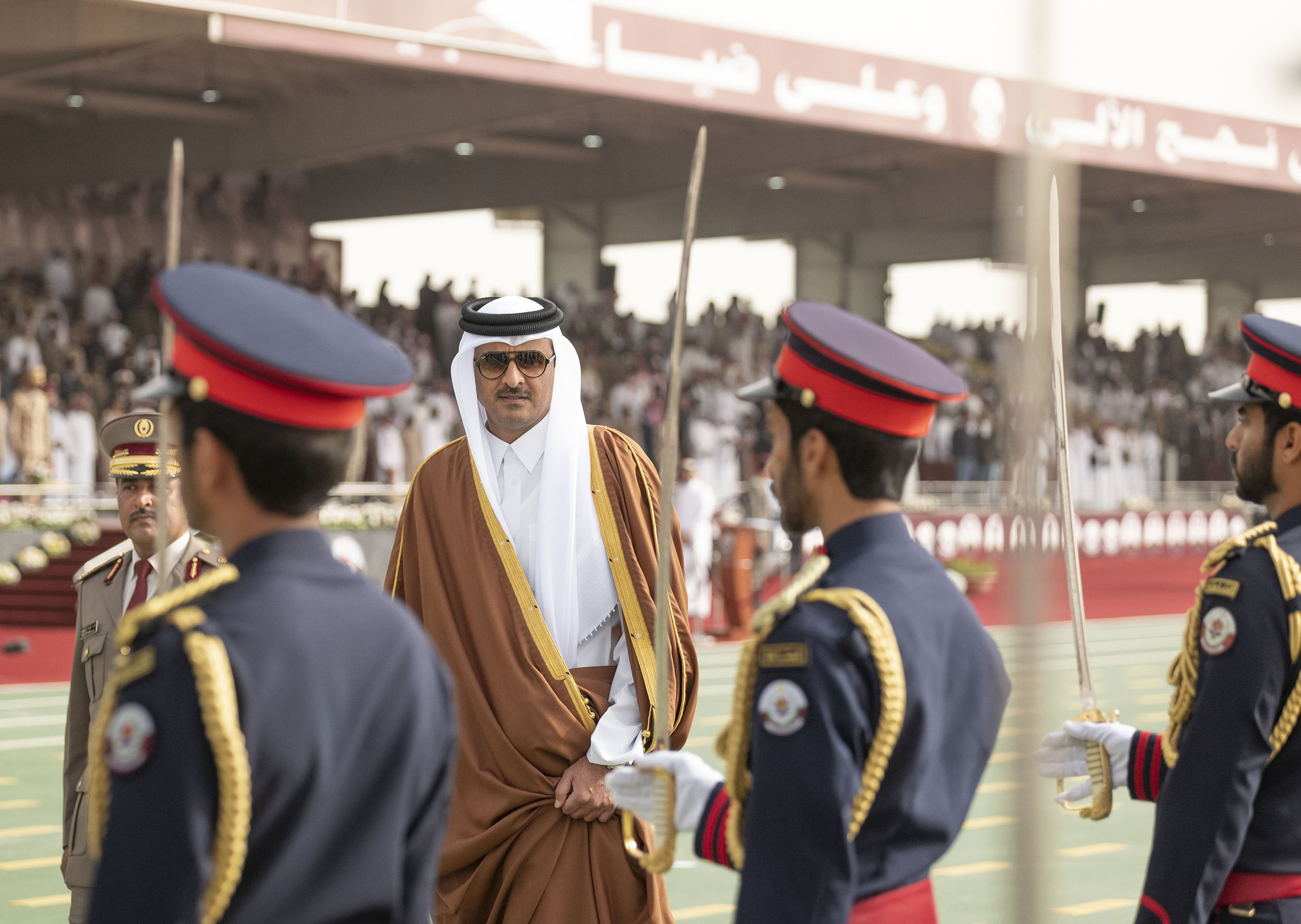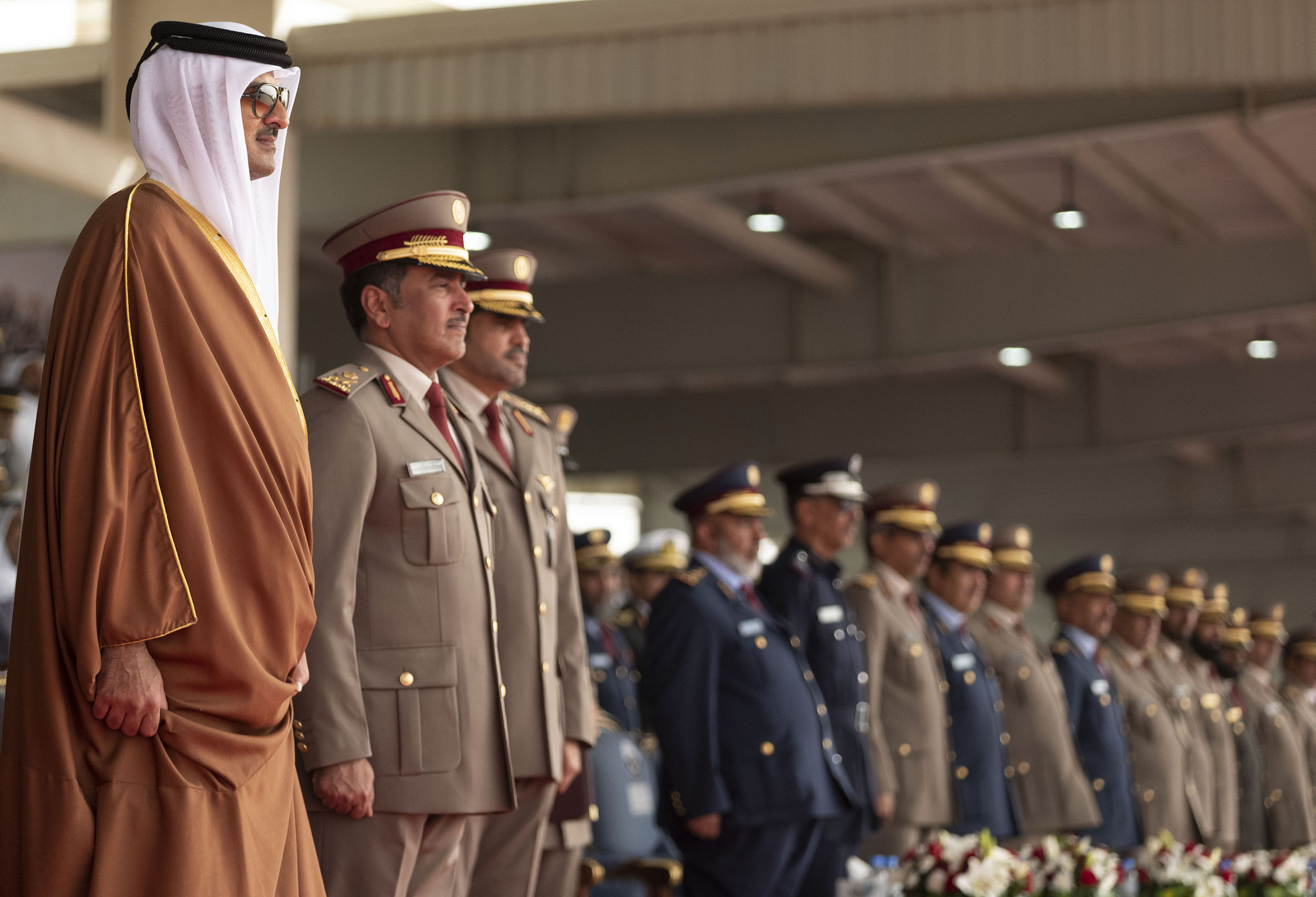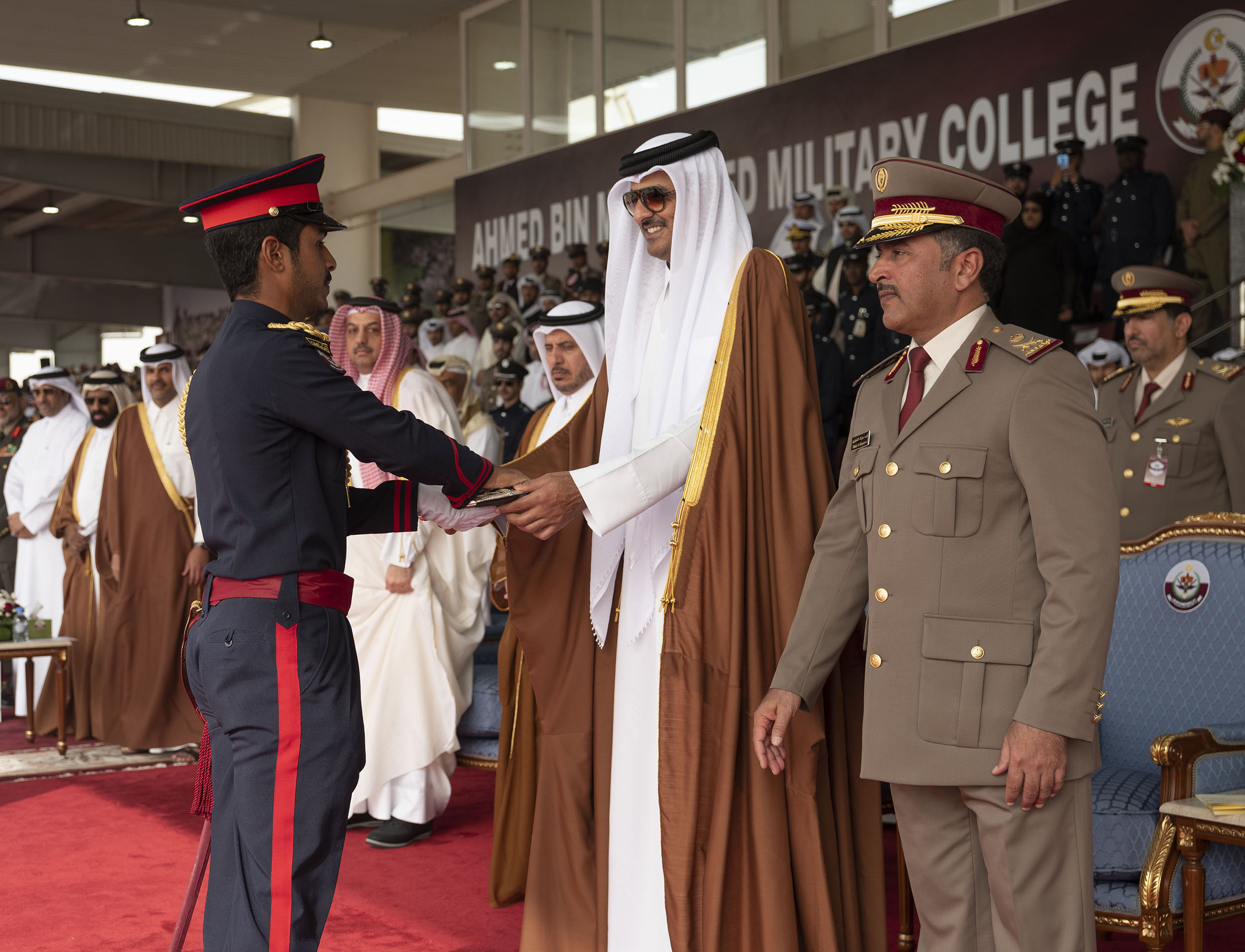 His Highness The Amir Sheikh Tamim bin Hamad Al Thani, attended the graduation ceremony of the 14th batch of graduates from the Armed Forces and Ministry of Interior and other security agencies, 125 graduates from the State of Qatar, Sudan and Kuwait, at the Ahmed bin Mohammed Military College, on Thursday morning.

During the ceremony, HH The Amir honored the top ten outstanding candidates: Abdullah Ali Mohammed Fahad Al Khater (joint-first), Saad Jumah Sultan Lamlum Al Mesifari (joint-second), Shaheen Ahmed Shaheen Issa Al Ghanim (joint-third ), Abdullah Ibrahim Mohammed bin Hamed (first in military sciences - Sudan), Mubarak Mohammed Al Mubarak Ahmad (first in accounting - Sudan), Maysarah Al Tom Hamed Manna (first in the administration - Sudan), Al-Munther Mohammed Saeed Ahmed Mohammed Saeed (first in law - Sudan), Mohammed Abdul Halim Fadel Al Mawla Saadullah (first in international relations - Sudan), Fawwaz Faraj Hamad Faraj Al-Shalal (first in leadership competence - Kuwait) and Antar Hamad Antar Al Munkhas Al Marri (first in shooting).

Commander of Ahmed bin Mohammed Military College, Maj. Gen. Fahd bin Mubarak Al-Khayarin, expressed his pride of the college and the graduates under the patronage of HH The Amir and praised them, highlighting the college's efforts to develop its military and academic programs according to modern curricula.

The ceremony was attended by HE Prime Minister and Minister of Interior Sheikh Abdullah bin Nasser bin Khalifa Al Thani, HE Minister of Defense of the Federal Republic of Somalia Hassan Ali Mohammed, HE Lieutenant General Abdullah Nawaf Al Sabah, Deputy Chief of General Staff representing the Kuwaiti Minister of Defense, a number of their Excellencies heads of diplomatic missions, senior officers of the armed forces and the Ministry of the Interior, as well as a number of leaders of military colleges from brotherly and friendly countries,and parents of graduates.