HH The Amir patronizes the graduation ceremony of the first batch of graduates from the Police College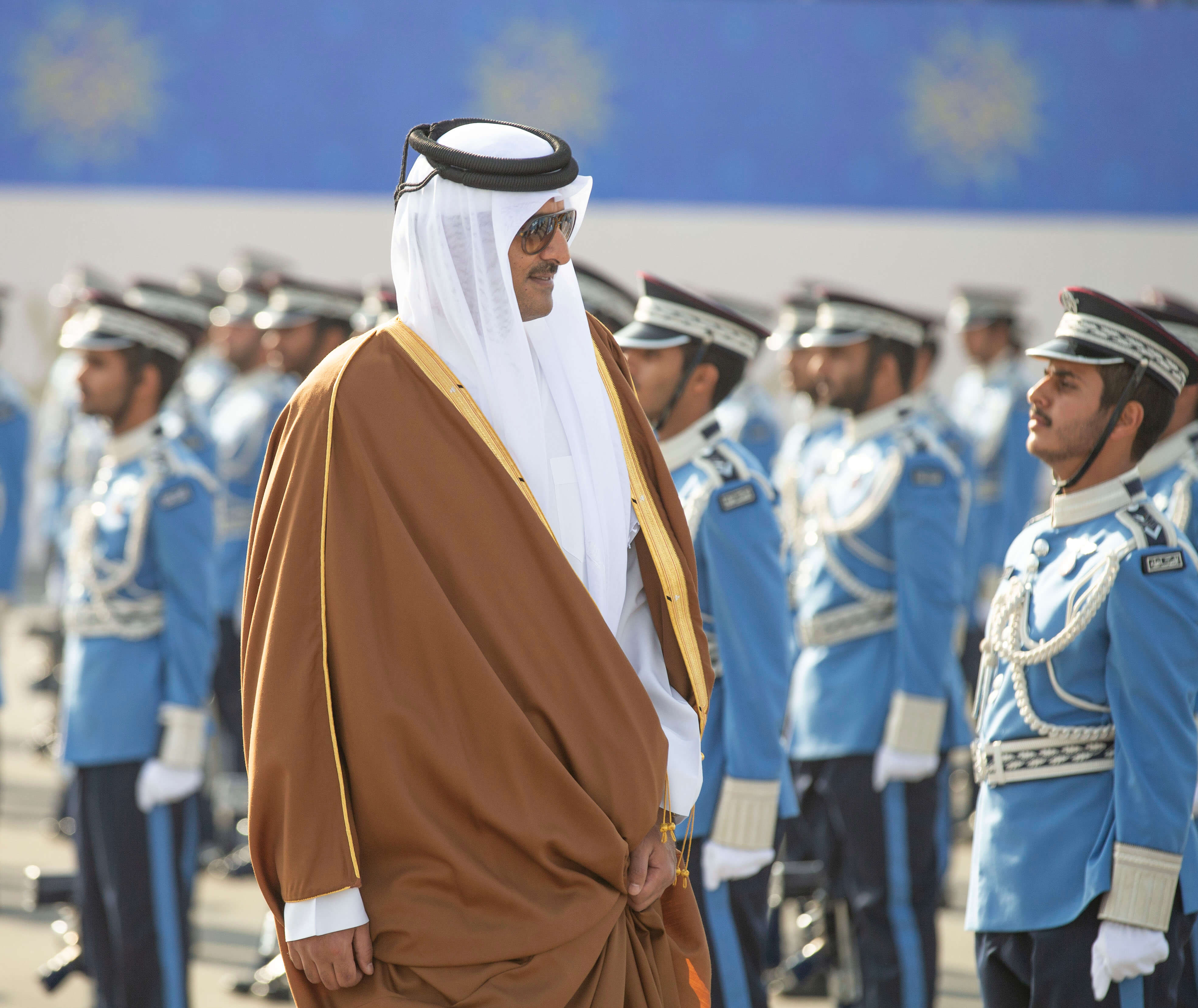 سمو الأمير المفدى خلال استعراض مرشحي الكلية المتخرجين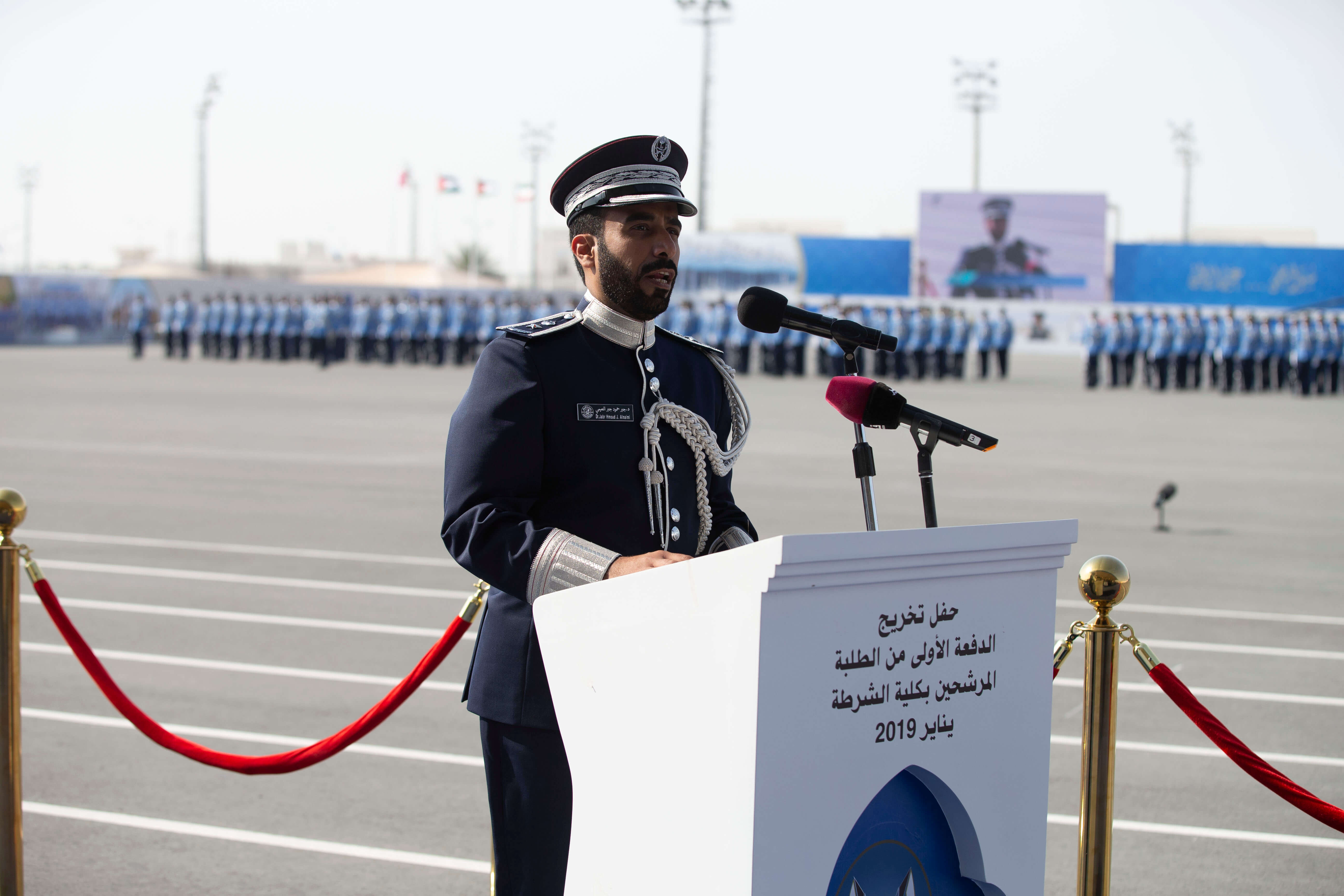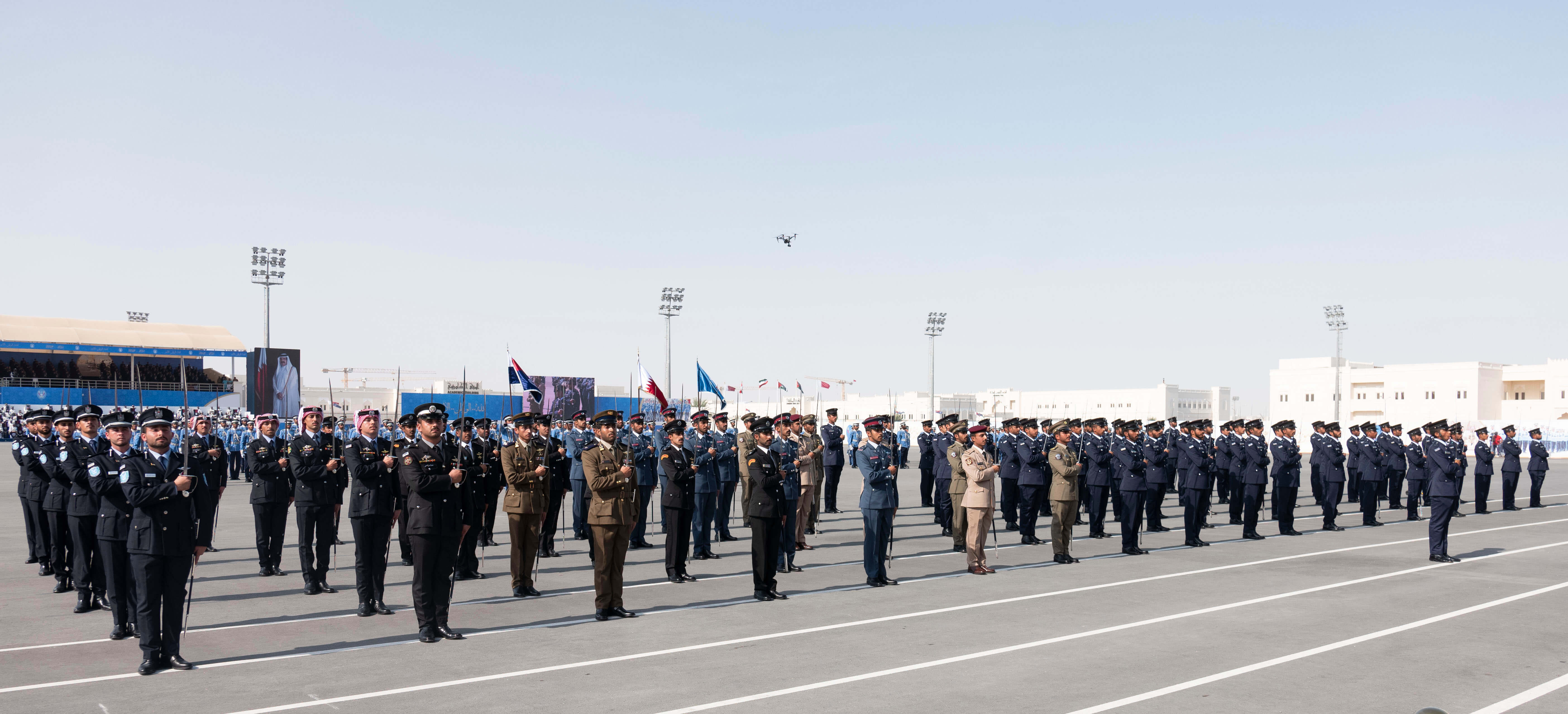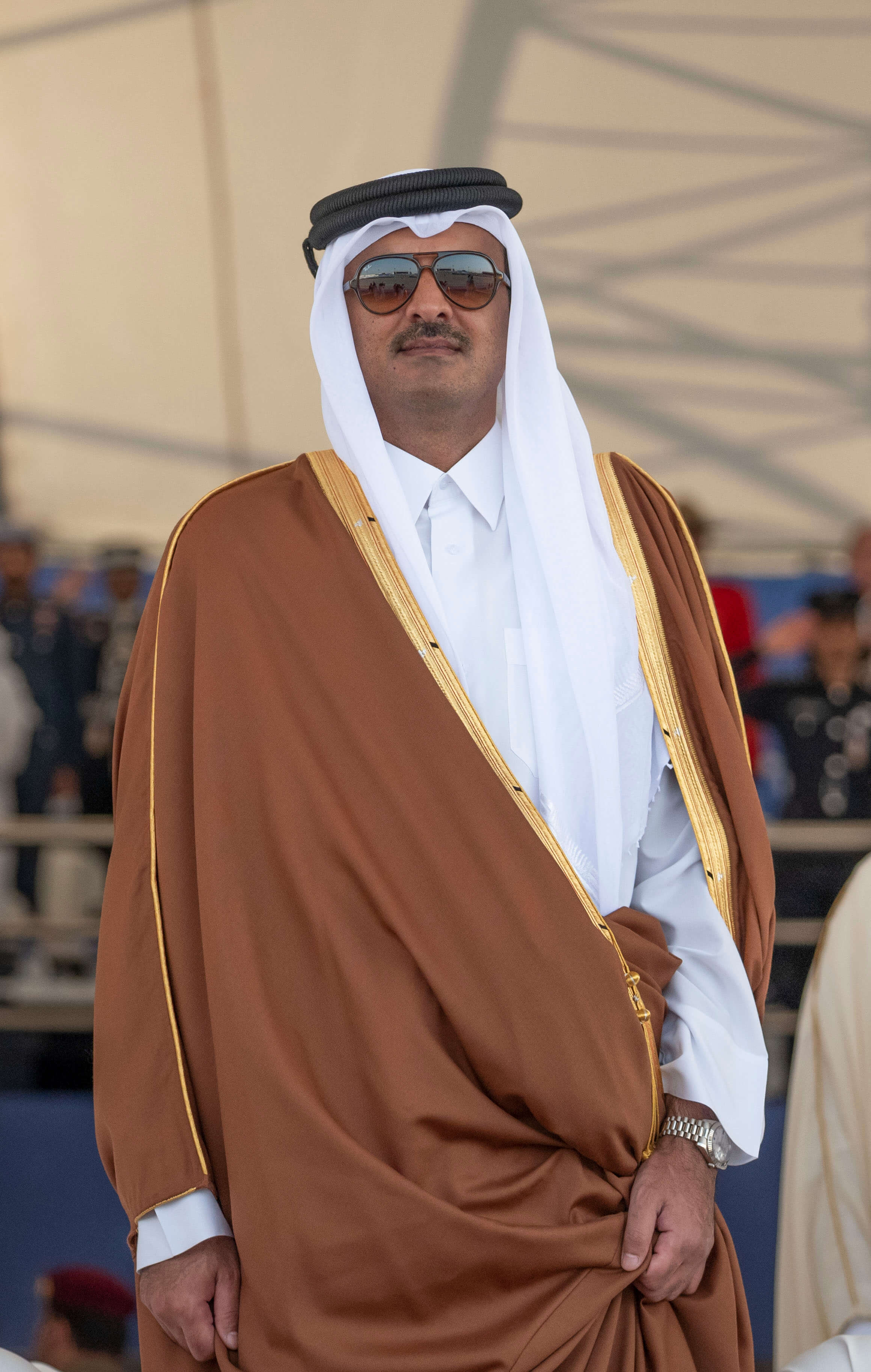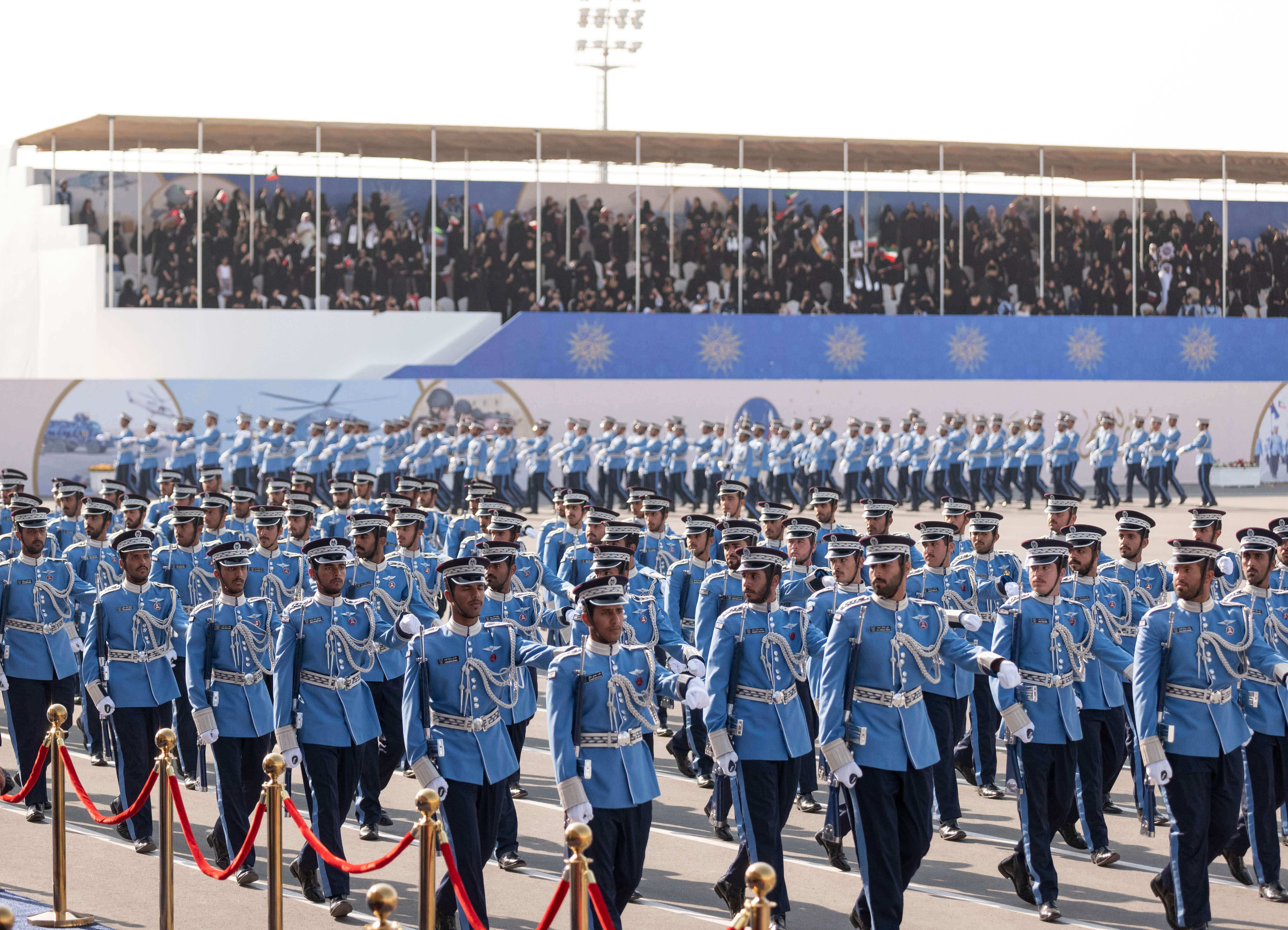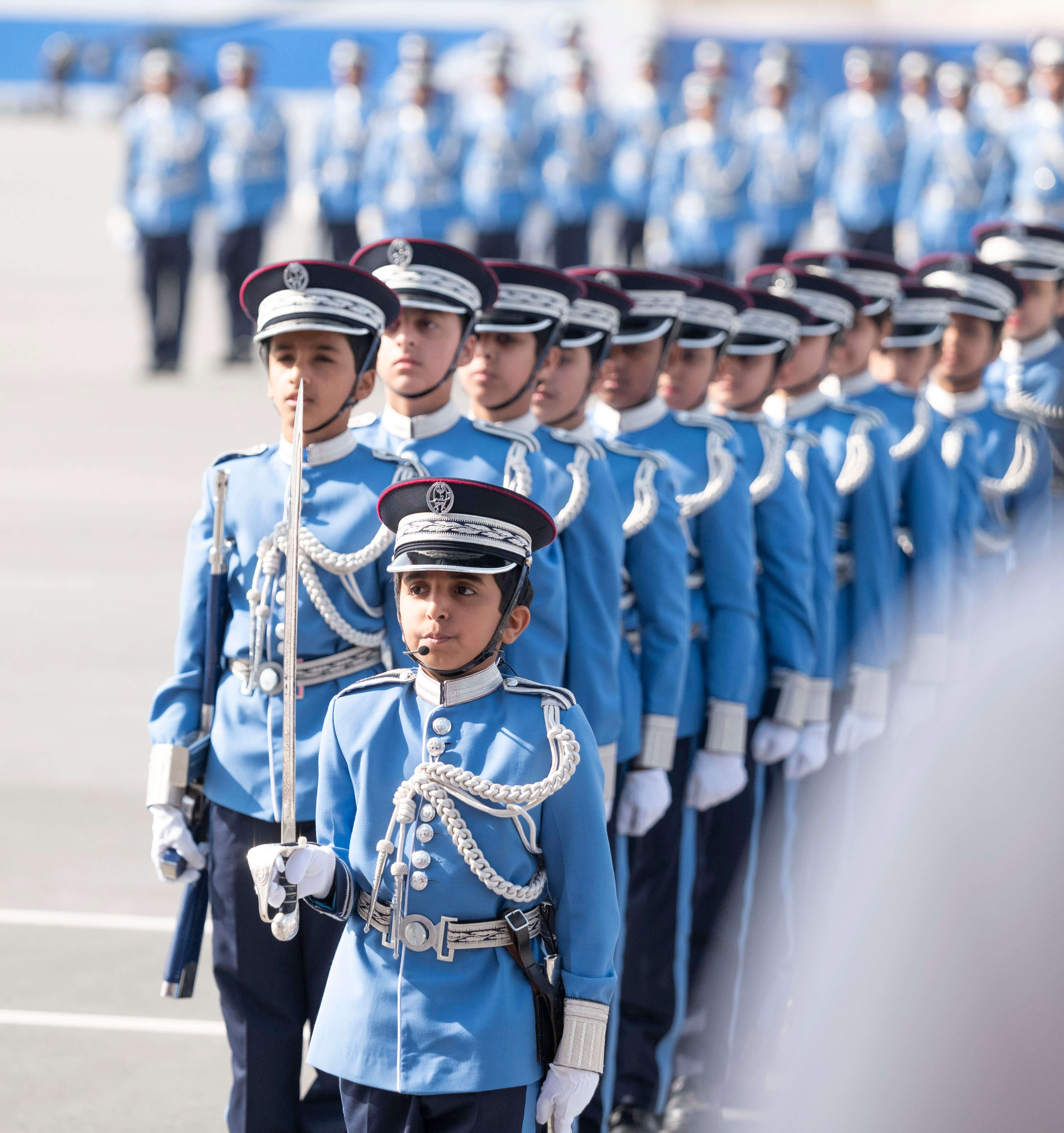 His Highness The Amir Sheikh Tamim bin Hamad Al Thani, patronizes the graduation ceremony of the first batch of students from the Ministry of Interior's Police College at its headquarters in Al Sailiya. The 108 graduates are of Qatari, Kuwaiti, Jordanian, Palestinian and Yemeni nationalities.
HH The Amir honored the top graduates, namely: Abdulaziz Jamal Al-Nuaimi, valedictorian in discipline, attendance and military training, Rashid Saqr Al-Muraikhi, second best overall average and valedictorian in legal and police sciences and general requirements, Abdulhadi Masfer Al-Marri, third best overall average, Saif- Al-Deen Khalid Abu Zahra, top foreign student in general grades, Khalid Hamoud Al-Anzi, top student in fitness, Nasser Mubarak Al Shahwani, top student in shooting, and Hassan Sultan Al-Dosari, top in leadership competence.
In a speech of the General Director of the College and Dean Dr. Mohammed Abdullah Al-Mahna, he stressed the efforts of the staff to modernize and develop in their various academic and training programs and to develop academic curricula that cope with the modern security developments in the world.
The ceremony was attended by HE Prime Minister and Minister of Interior Sheikh Abdullah bin Nasser bin Khalifa Al Thani, HE Minister of Interior of the Hashemite Kingdom of Jordan Sameer Ibrahim Al Mubaidain and HE Minister of Interior of the Republic of Turkey Suleyman Soylu.
It was also attended by a number of Their Excellencies the Ministers, heads of diplomatic missions in the State and senior officers of the Ministry of Defense, the Ministry of the Interior, the State Security Bureau, the Amiri Guard and the Internal Security Force (Lekhwiya), in addition to a number of leaders of security and military colleges from brotherly and friendly countries.