HH The Amir Attends Opening of 140th IPU Assembly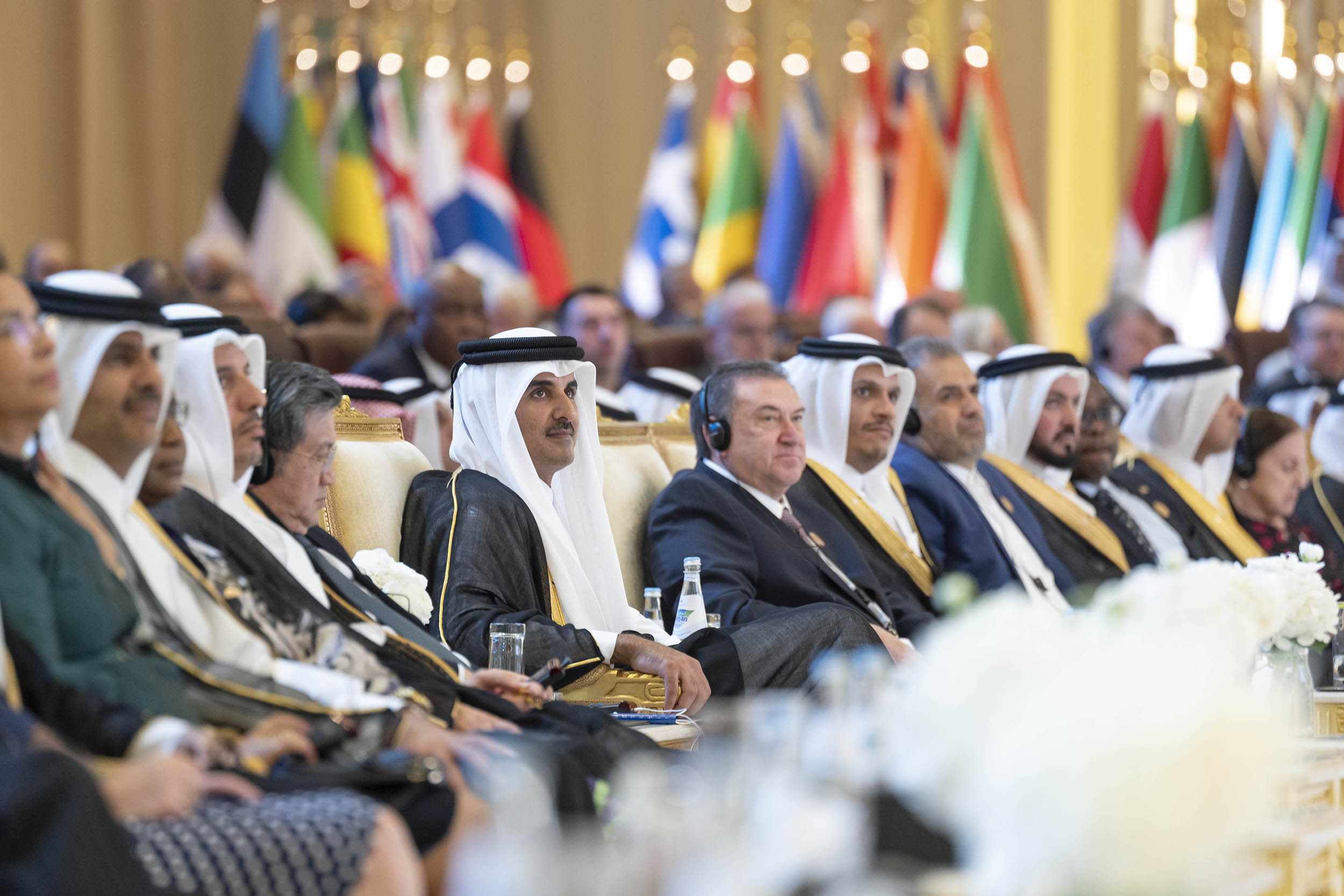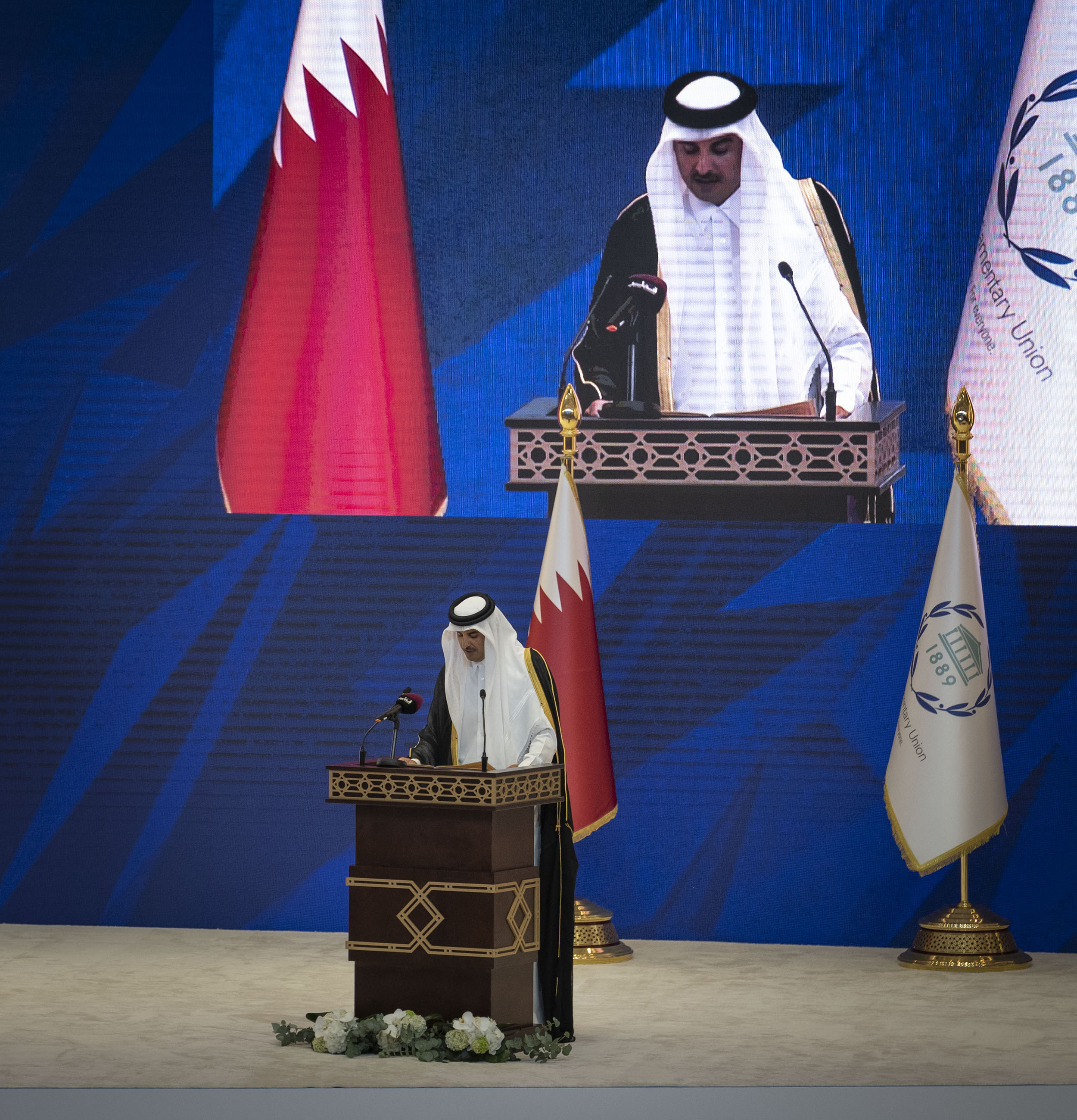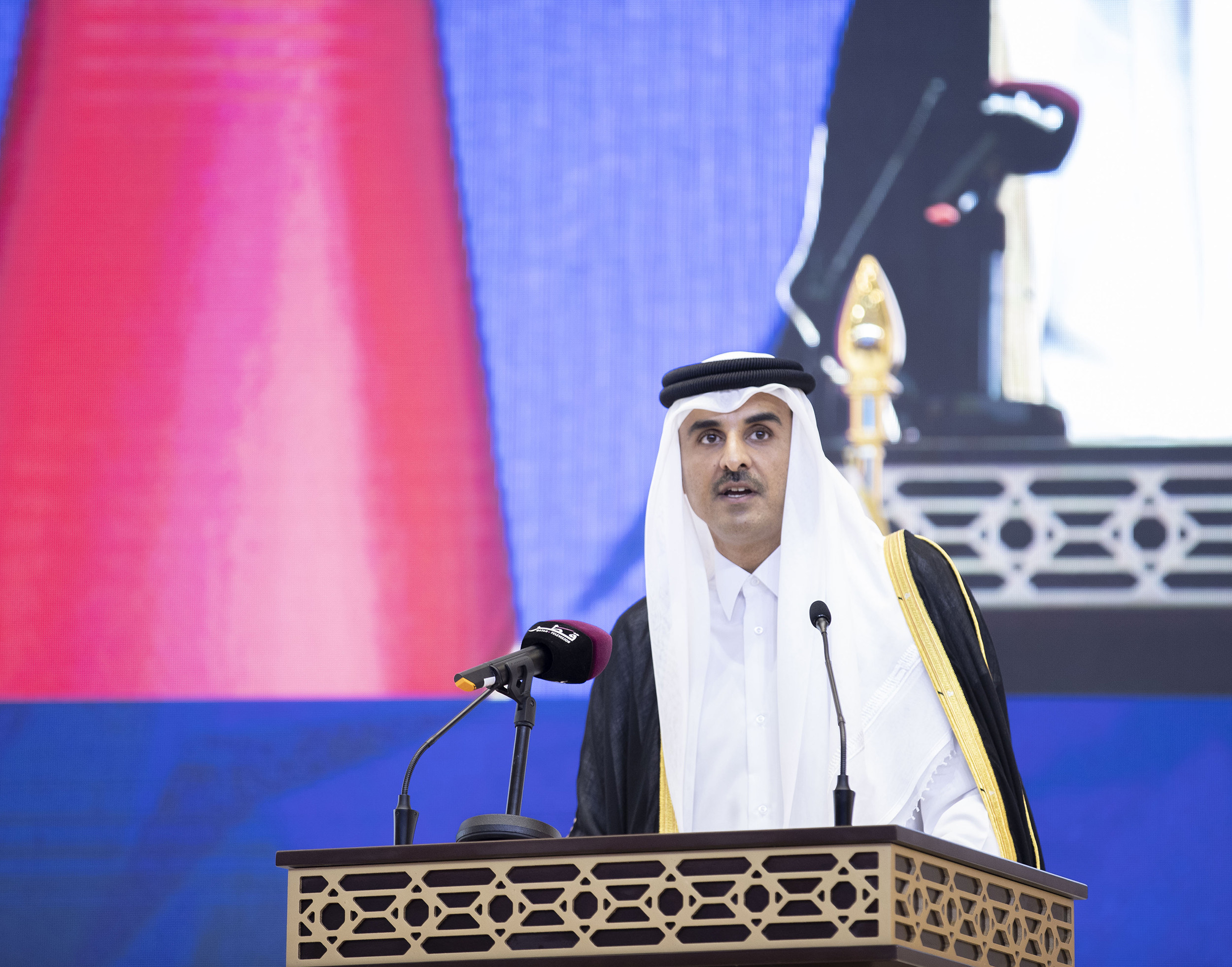 His Highness The Amir Sheikh Tamim bin Hamad Al Thani attended on Saturday the opening of the 140th Assembly of the Inter-Parliamentary Union (IPU) and its accompanying meetings at the Sheraton Hotel in Doha.
The opening was attended by HE Prime Minister and Minister of Interior Sheikh Abdullah bin Nasser bin Khalifa Al Thani, Their Excellencies ministers, Shura Council members, and heads of diplomatic missions in the State.
The opening was also attended by HE President of the Inter-Parliamentary Union (IPU) Gabriela Cuevas Barron, HE Secretary-General of the IPU Martin Chungong, HE Under-Secretary for the United Nations Counter-Terrorism Office Vladimir Voronkov, and Their Excellencies parliament speakers and heads of delegations of IPU members, in addition to members of the union's executive committee and representatives of regional and international organizations.