HH The Amir Visits Milipol Qatar 2018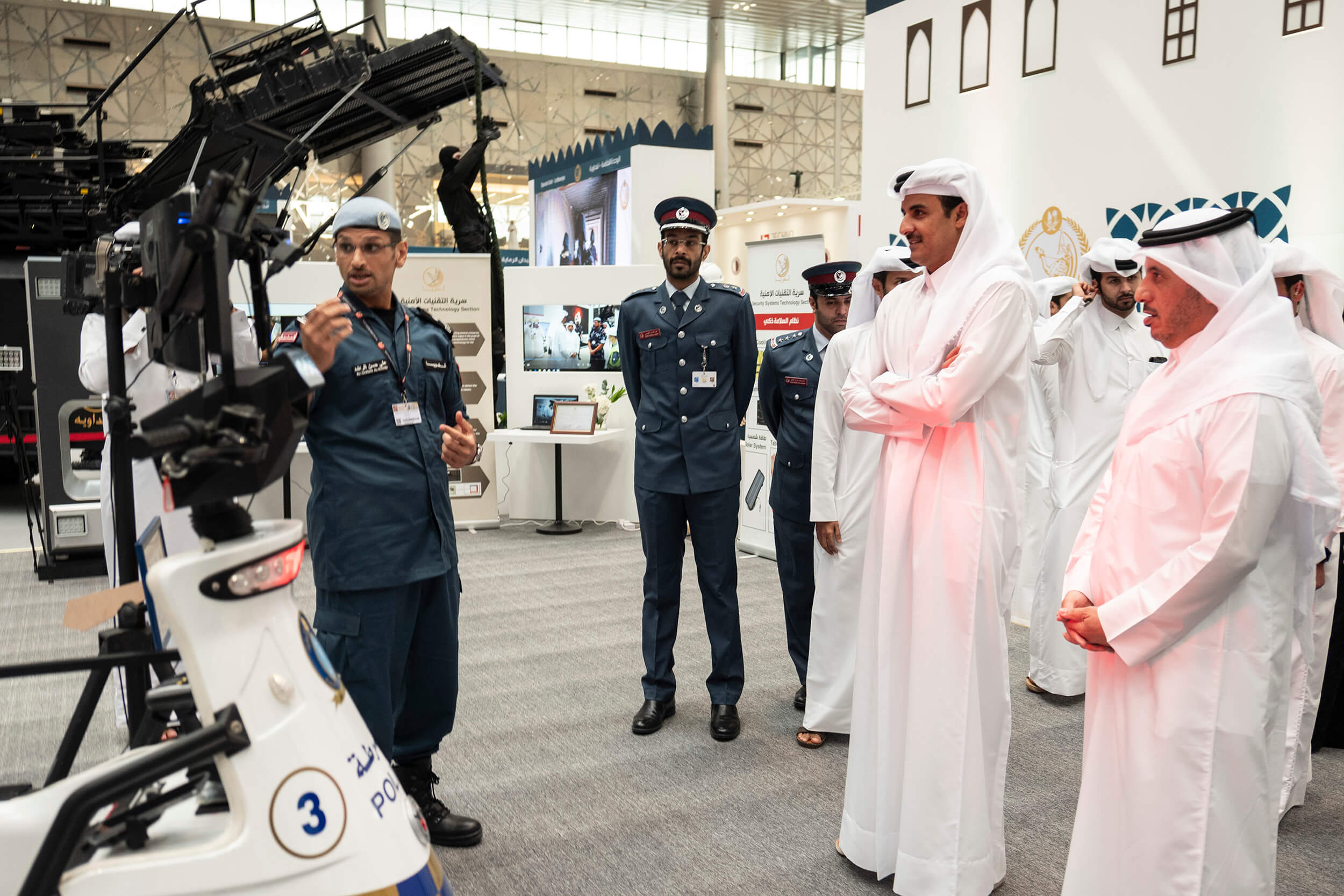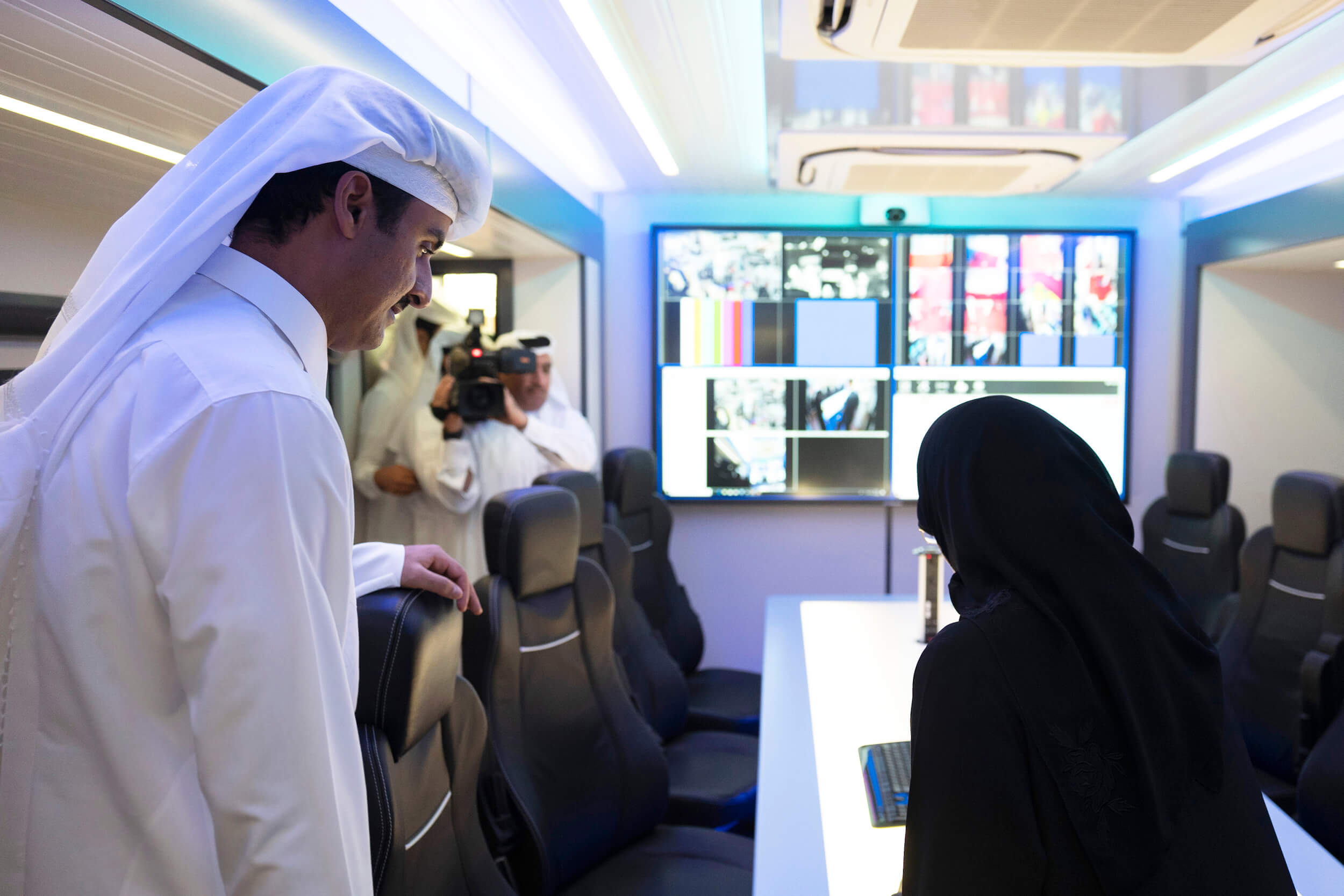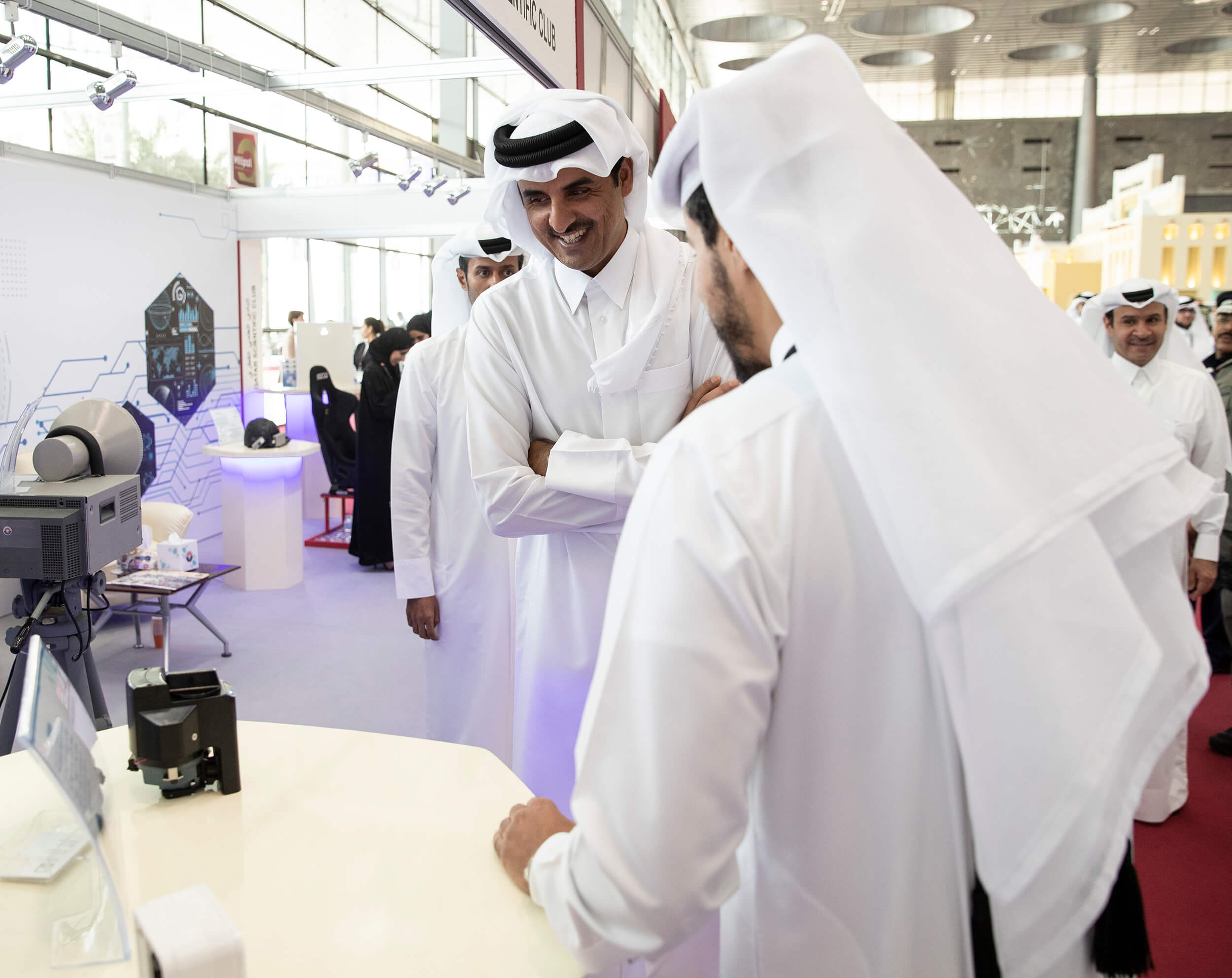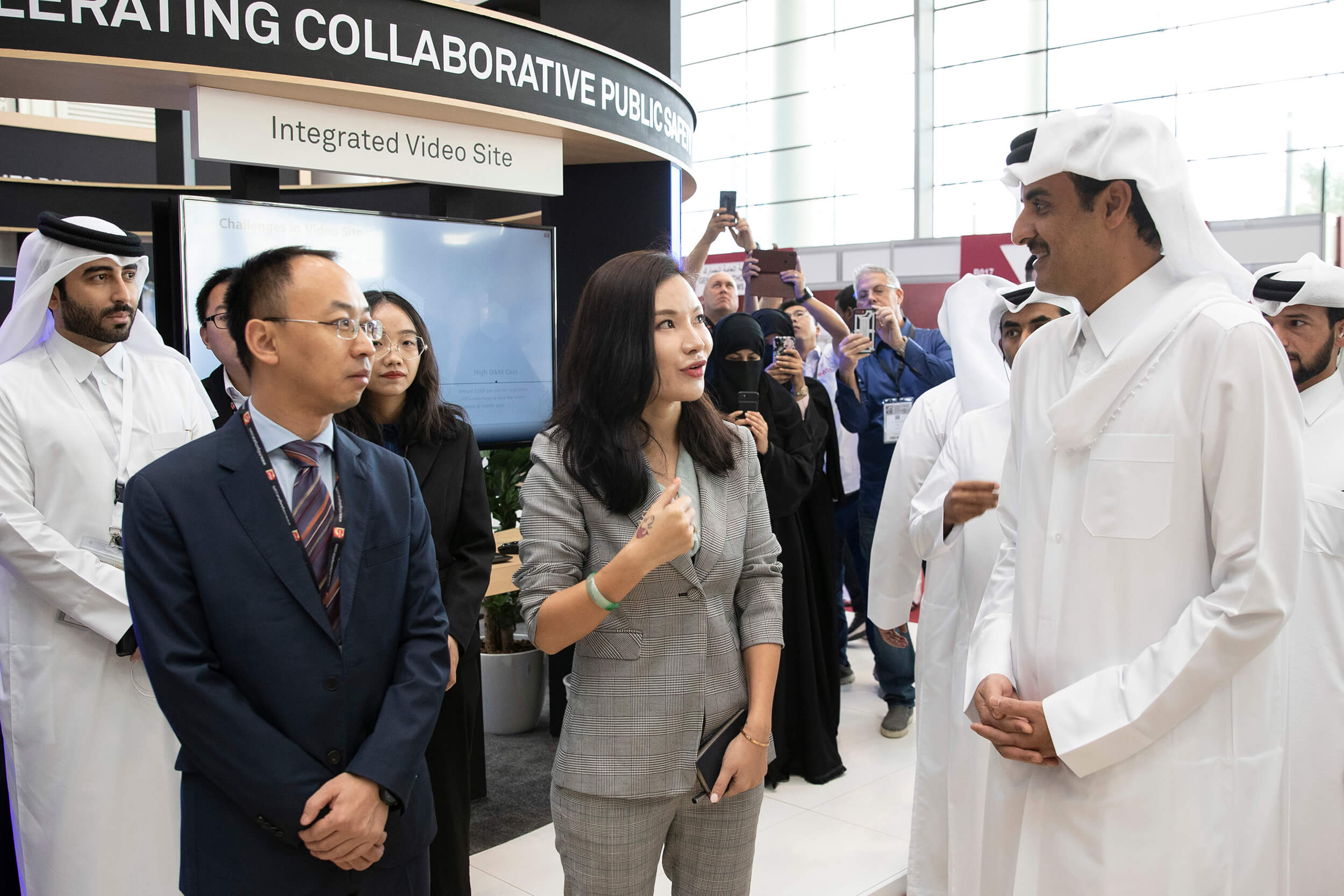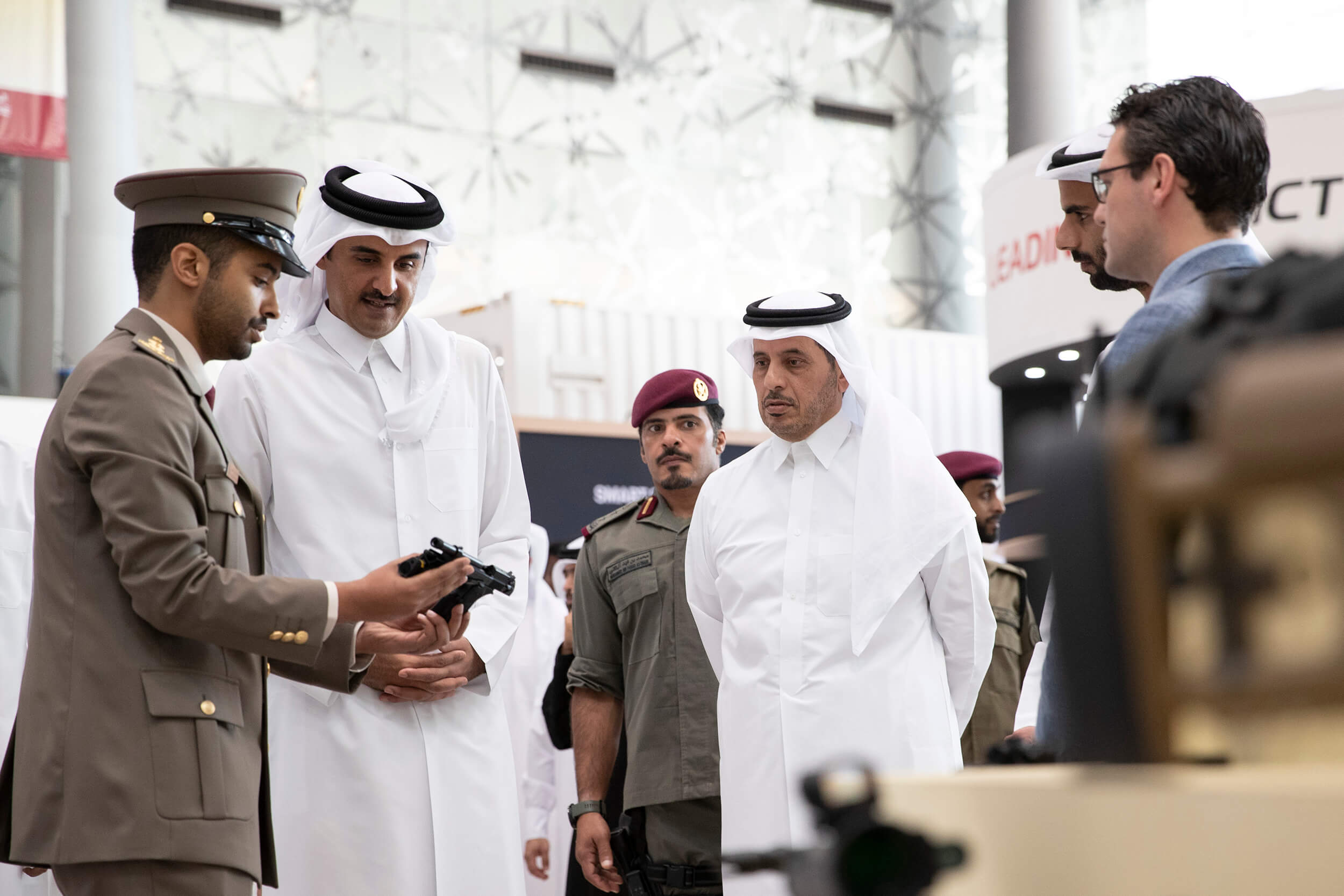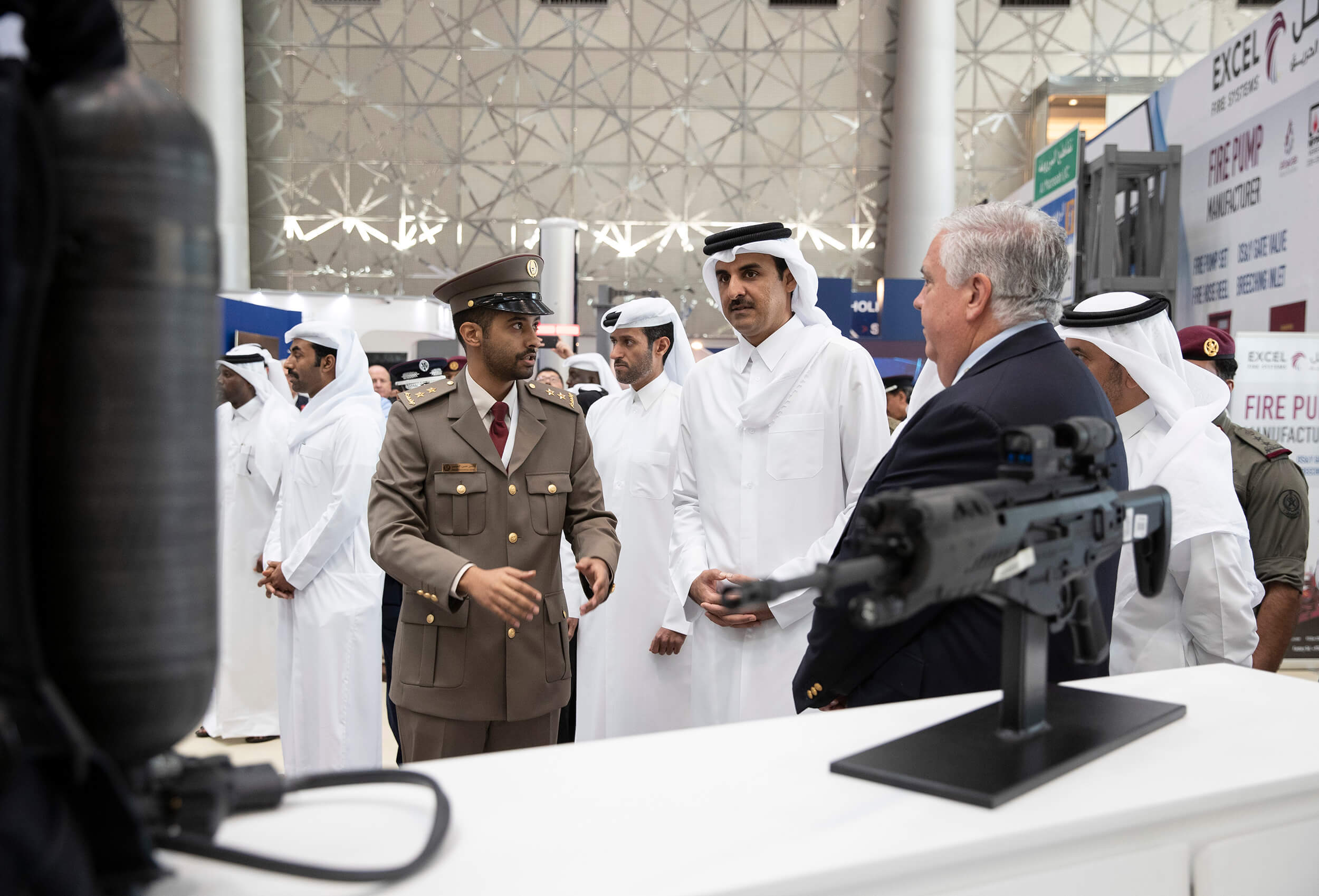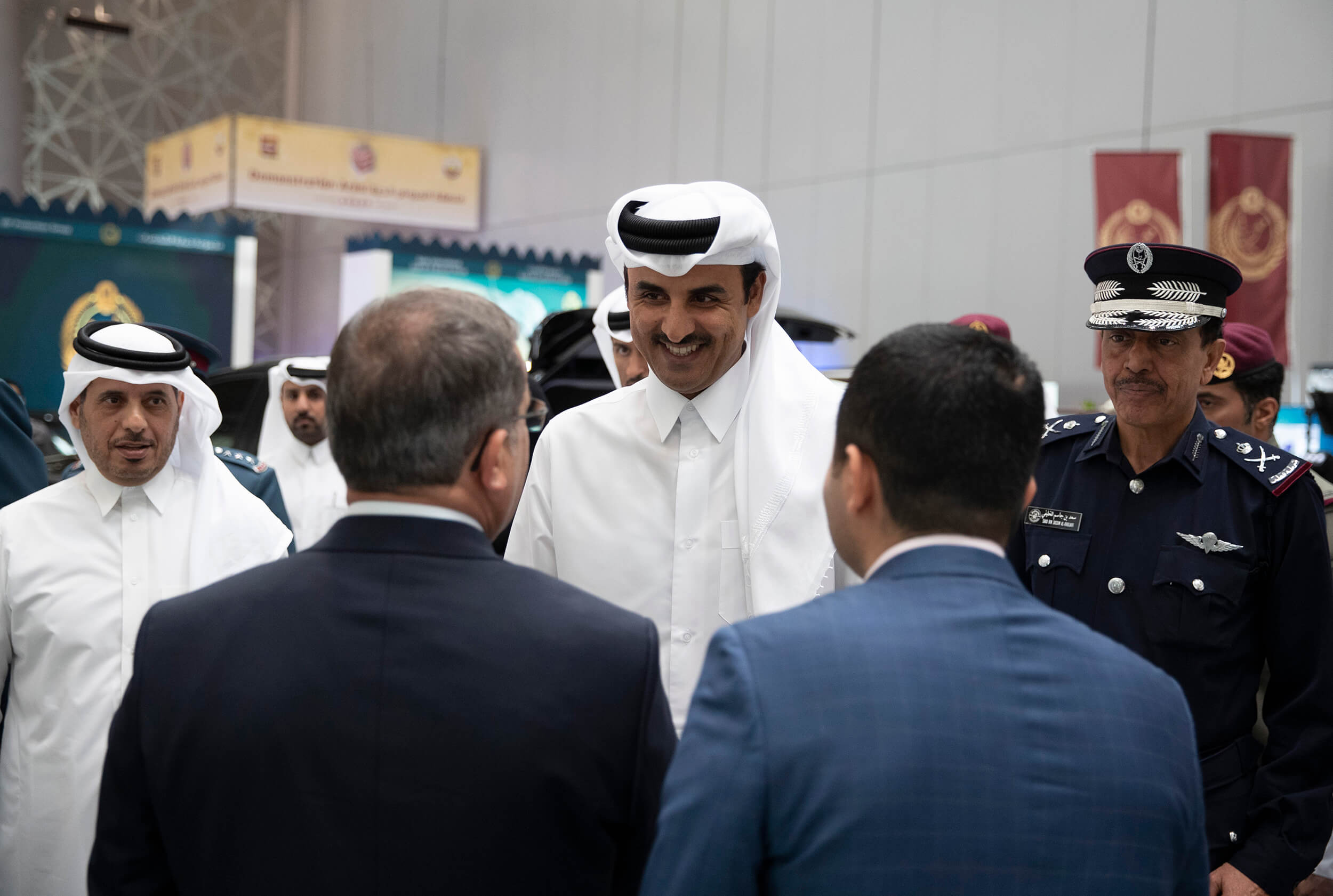 His Highness The Amir Sheikh Tamim bin Hamad Al Thani visited on Wednesday morning the 12th International Event for Homeland Security and Civil Defense (Milipol Qatar 2018), held in the Doha Exhibition and Convention Center, to learn about the latest technologies and global defense and security industries.

HH The Amir toured the pavilions and sections of the exhibition, which witnesses the participation of several international companies and others from the State of Qatar. During the tour, HH The Amir reviewed the latest products of these companies in the field of safety, defense and internal security, especially cybersecurity and security management of major events, communications software, airport security systems, and others.

HH The Amir visited several sections of the Ministry of Interior and the pavilion of the Internal Security Force (Lekhwiya). HH The Amir was also briefed on the command and control unit of Hamad Medical Corporation. HH The Amir was also briefed on a number of security, safety, and surveillance applications designed by young Qataris for individuals and institutions.

HH The Amir was accompanied by HE Prime Minister and Minister of Interior Sheikh Abdullah bin Nasser bin Khalifa Al Thani.