HH The Amir Crowns Al Duhail SC with HH The Amir Cup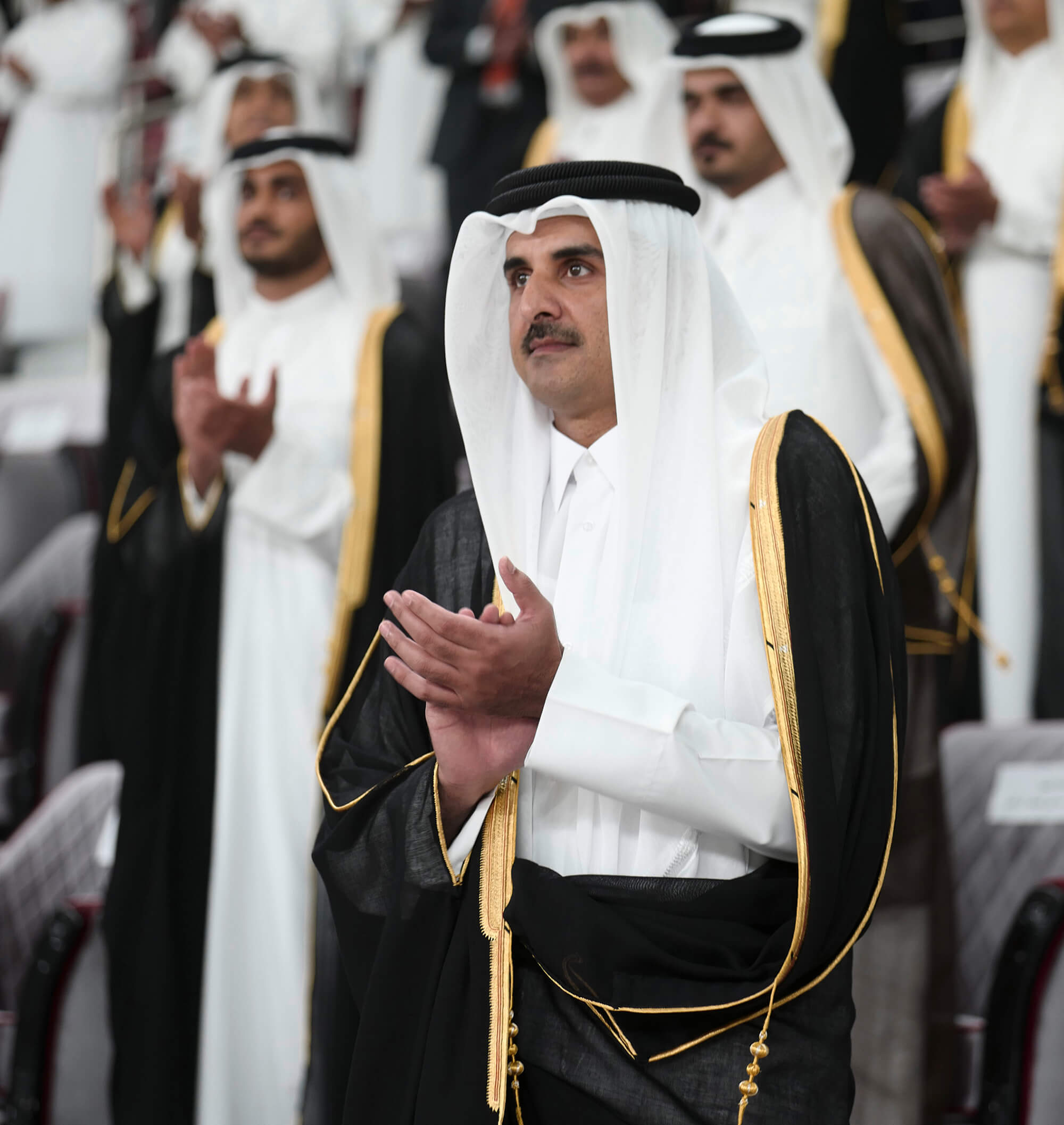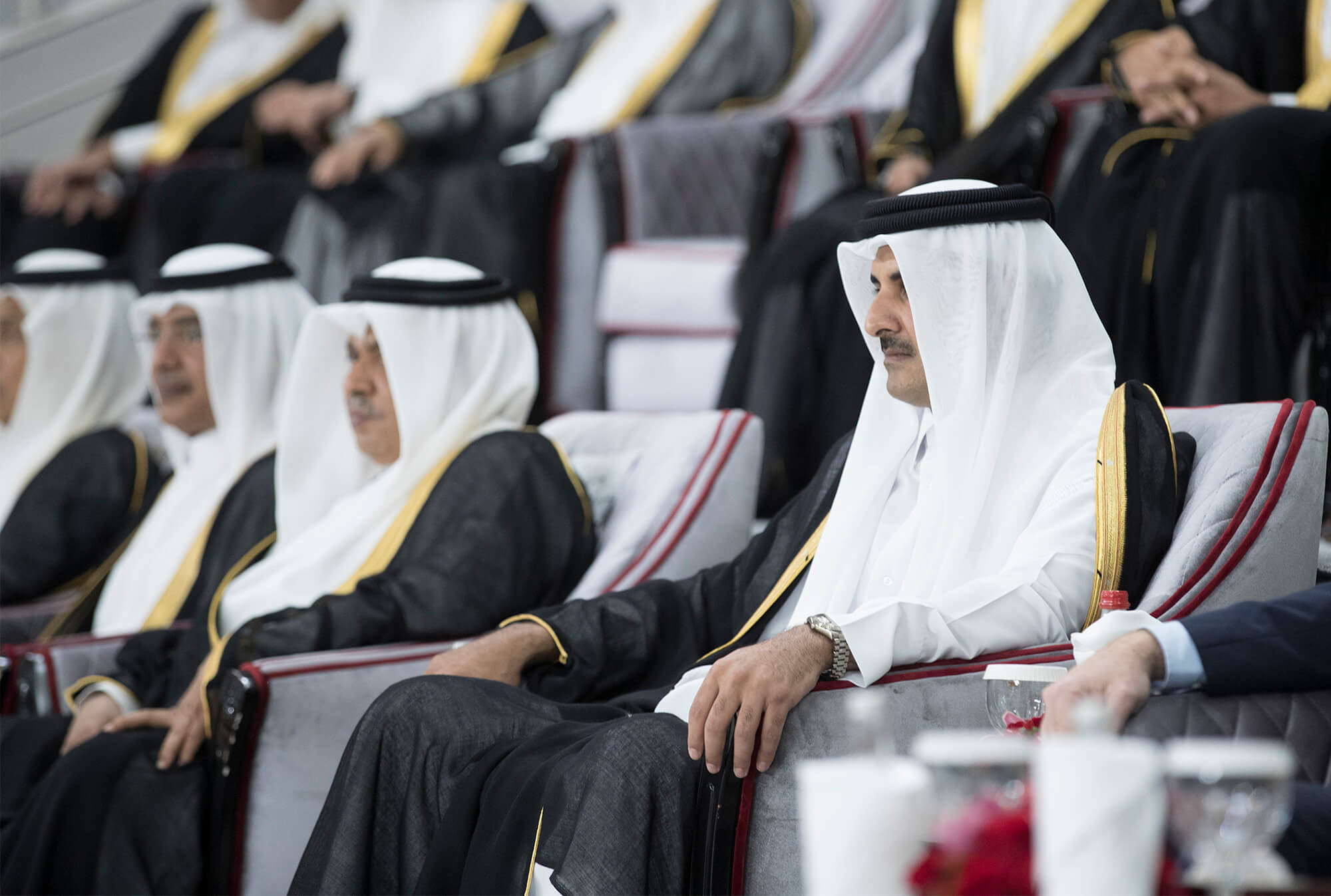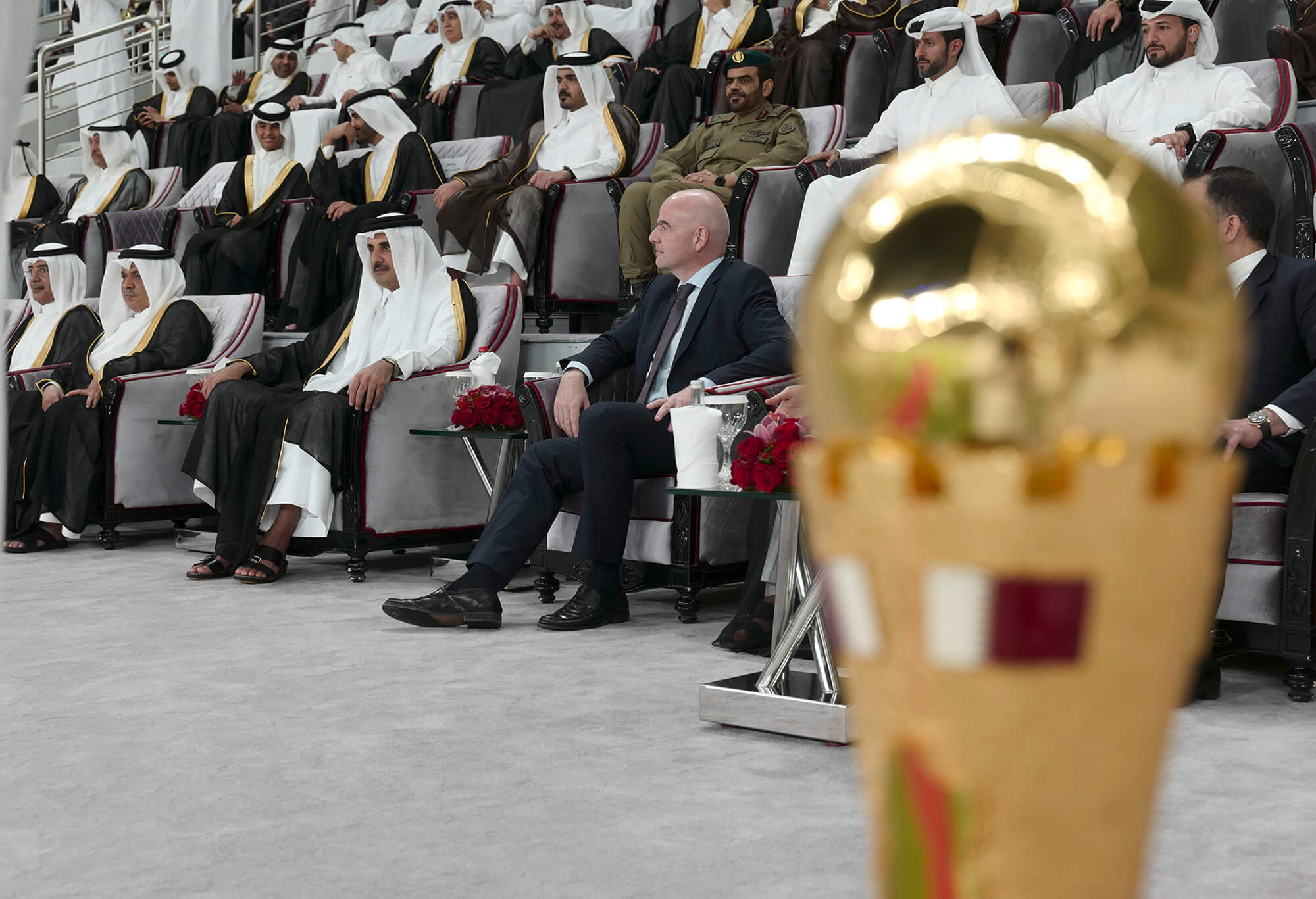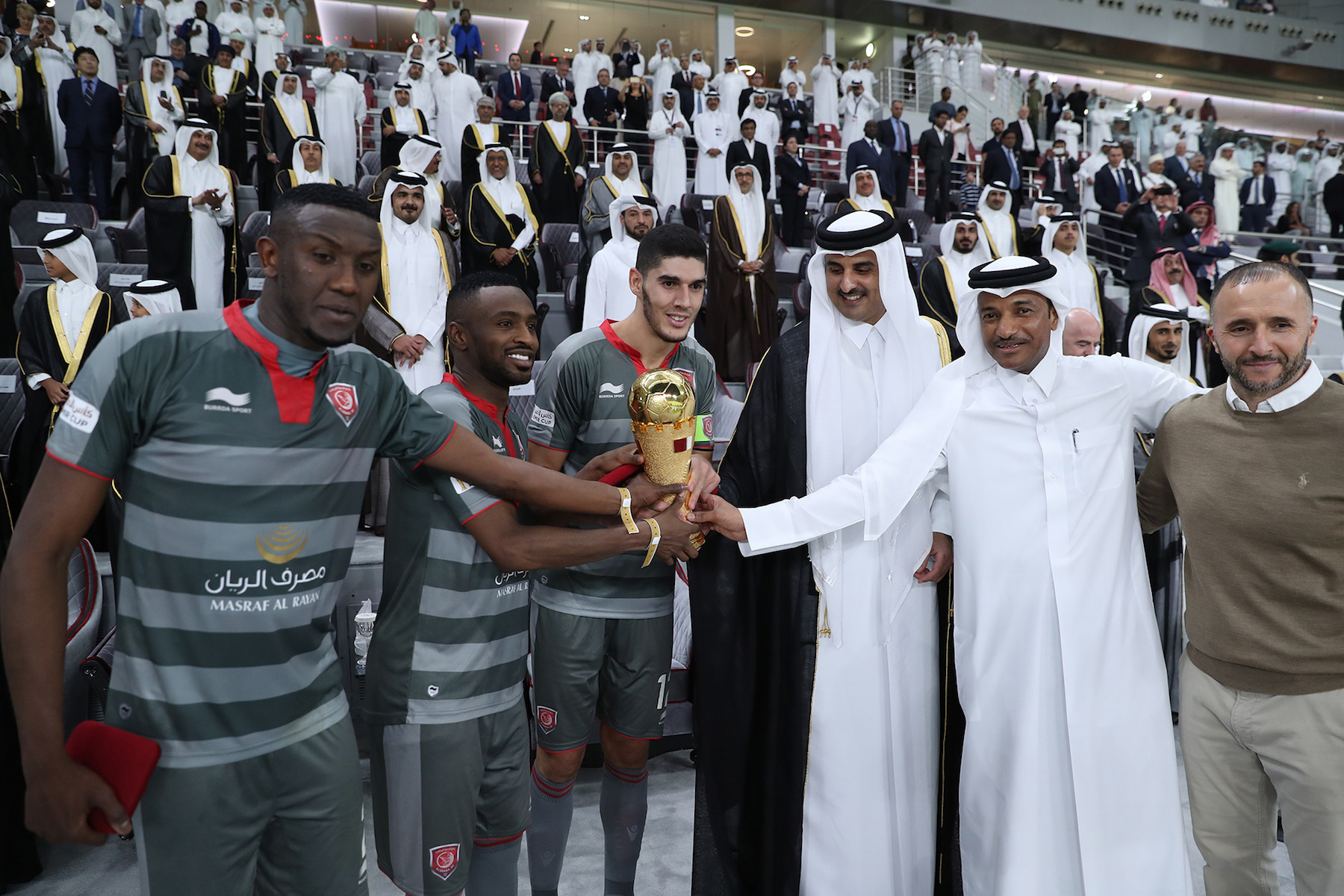 HH The Amir awards the cup and gold medals to Al Duhail players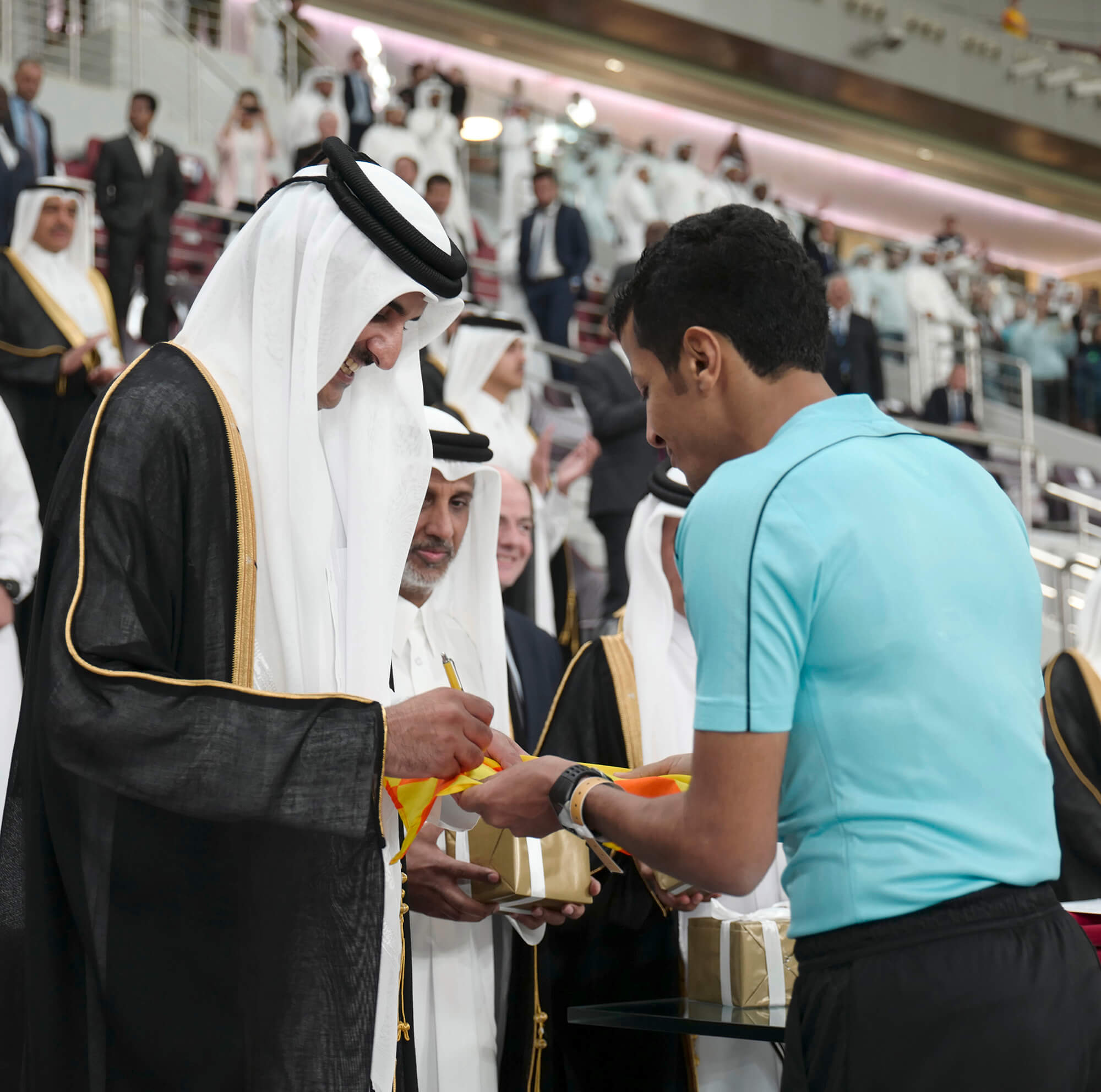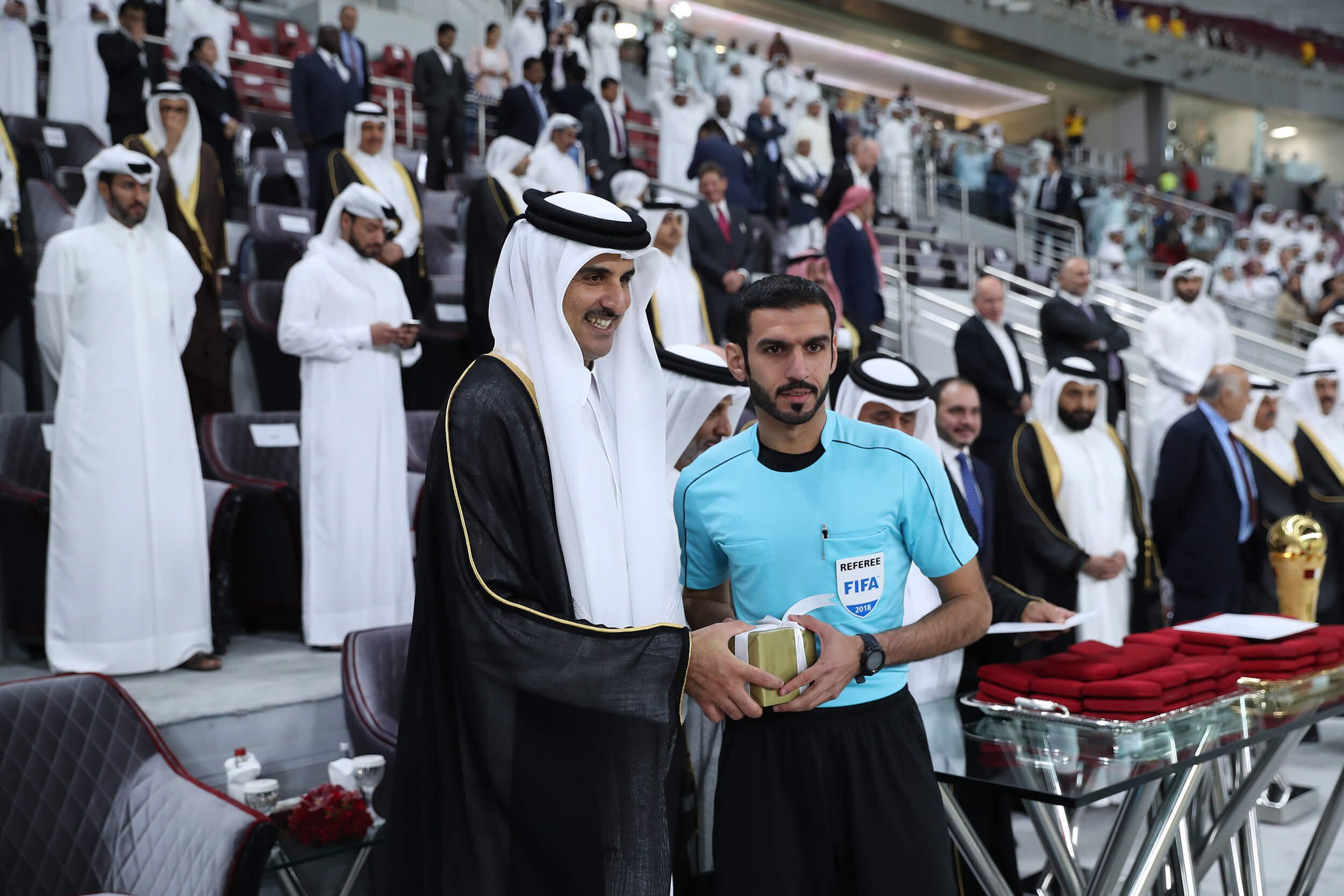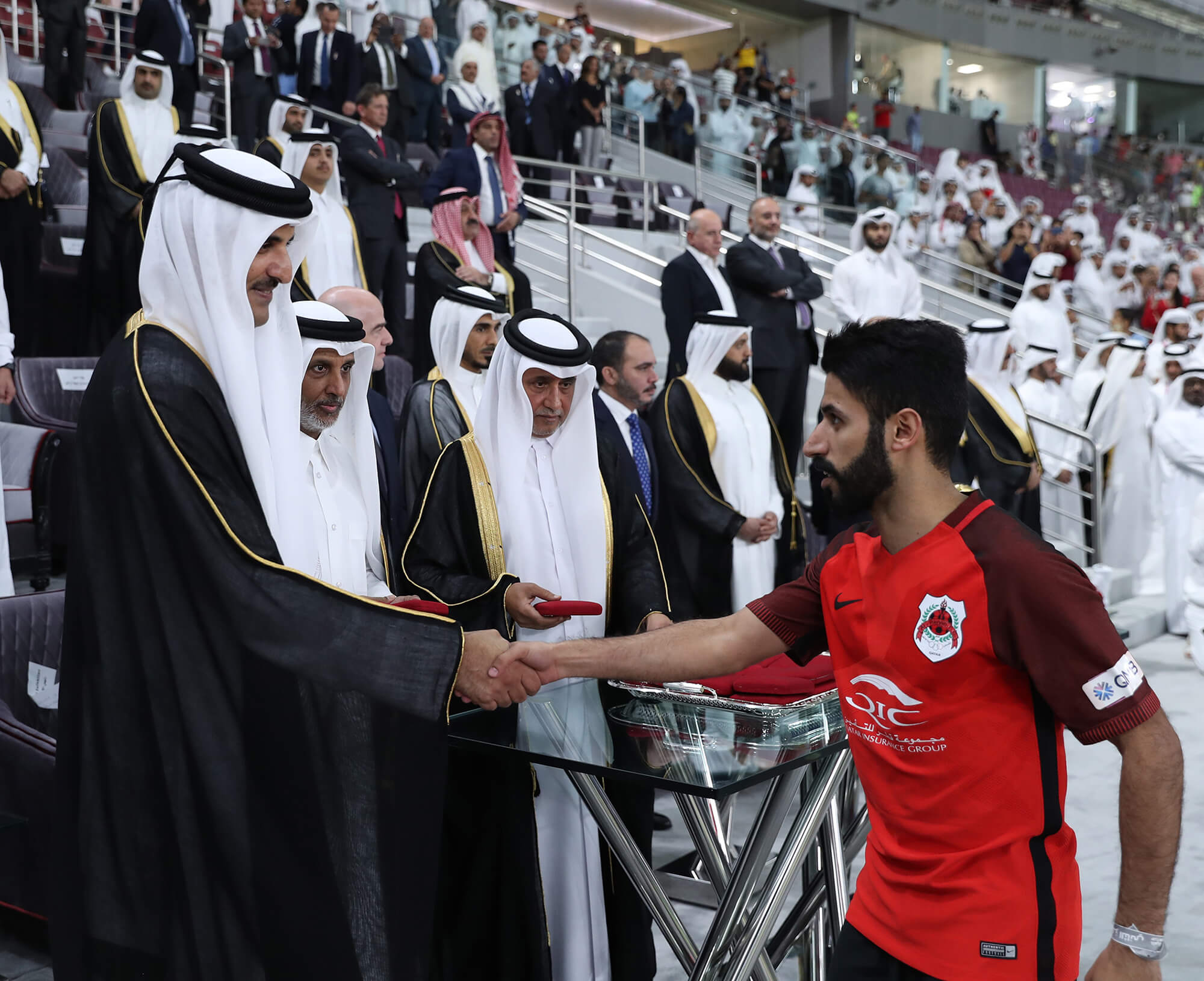 HH The Amir awards the silver medals to Al Rayyan Team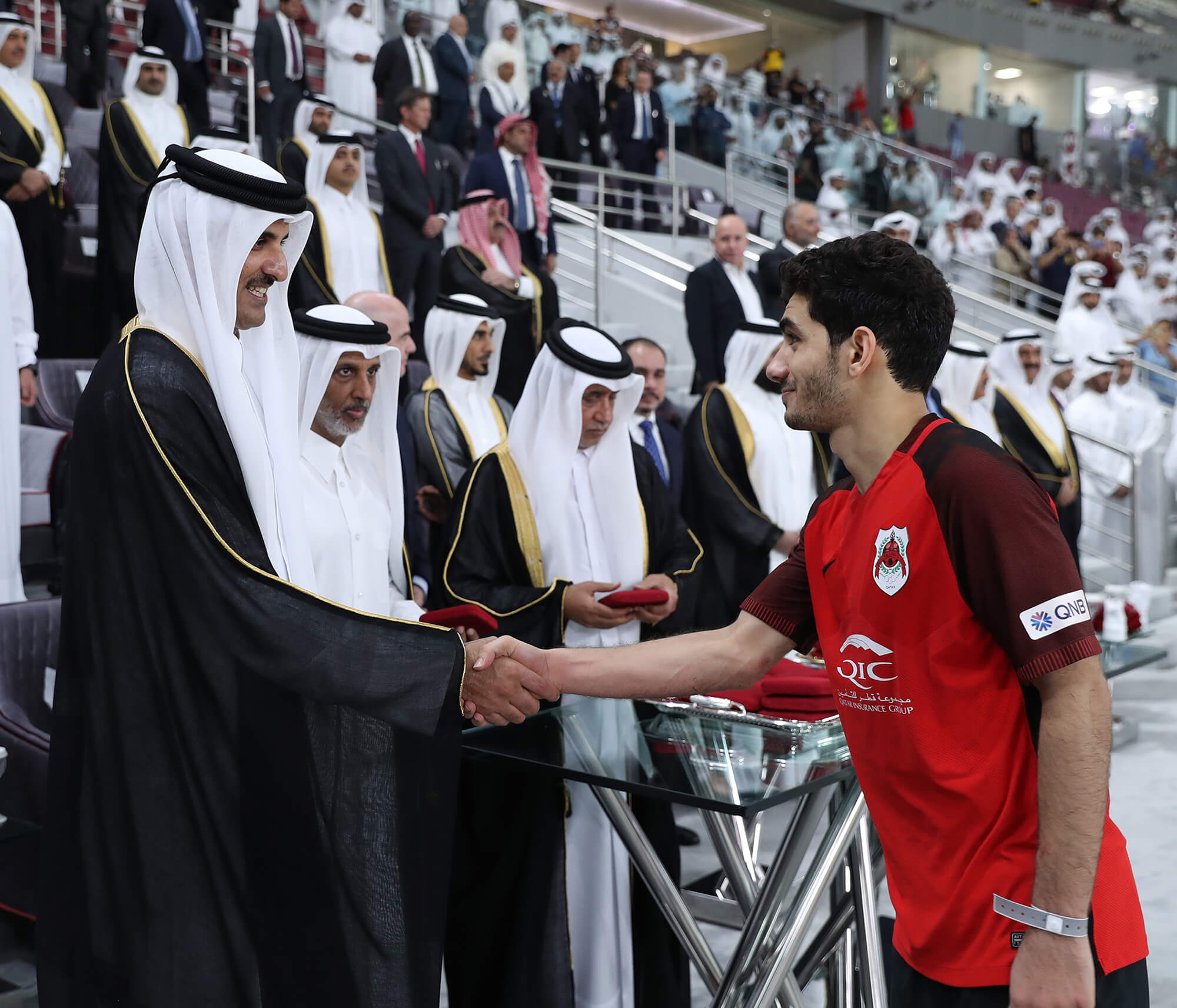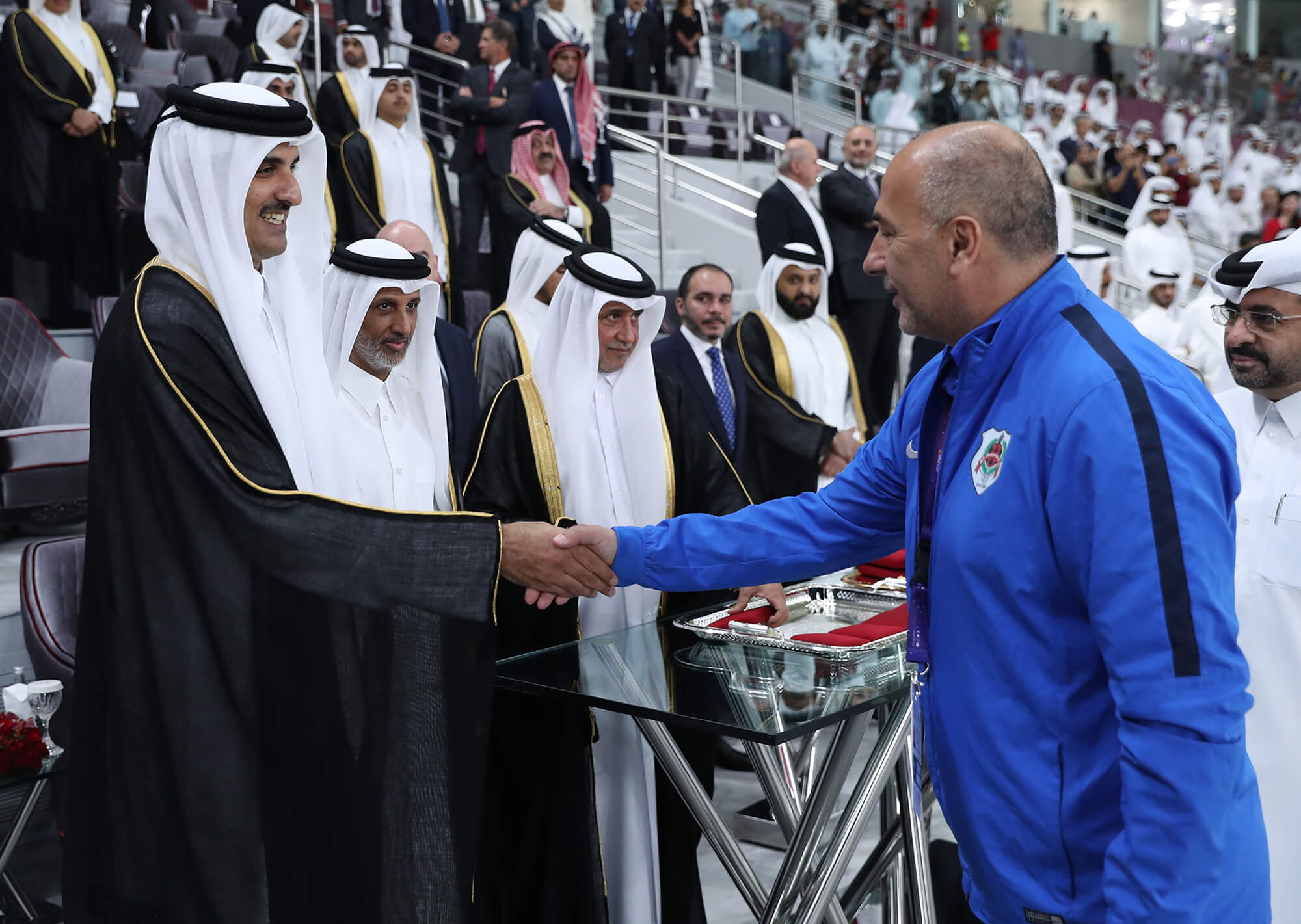 His Highness The Amir Sheikh Tamim bin Hamad Al Thani attended the final football match between Al Rayyan SC and Al Duhail SC for HH The Amir Cup, held at Khalifa International Stadium this evening, which ended with Al Duhail winning over Al Rayyan 2/1.
After the match, HH The Amir honoured the players of Al Duhail Sports Club with the Cup and presented them with gold medals, while His Highness presented Al Rayyan's players with silver medals.
The match was attended by HE Sheikh Abdulaziz bin Khalifa Al Thani, HH Sheikh Jassim bin Hamad Al Thani, Personal Representative of HH The Amir, HH Sheikh Abdullah bin Khalifa Al Thani, HE Sheikh Jassim bin Khalifa Al Thani as well as a number of HH the Father Amir's sons.
It was also attended by HE President of the International Federation of Football Association (FIFA) Mr. Gianni Infantino, a number of heads of diplomatic missions accredited to the State of Qatar, a number of heads of sports federations, members of the Arab and international Olympic committees, guests of the match, and a large audience.