HH The Amir Attends Conclusion of Qatar Grand Prix, Opening Round of MotoGP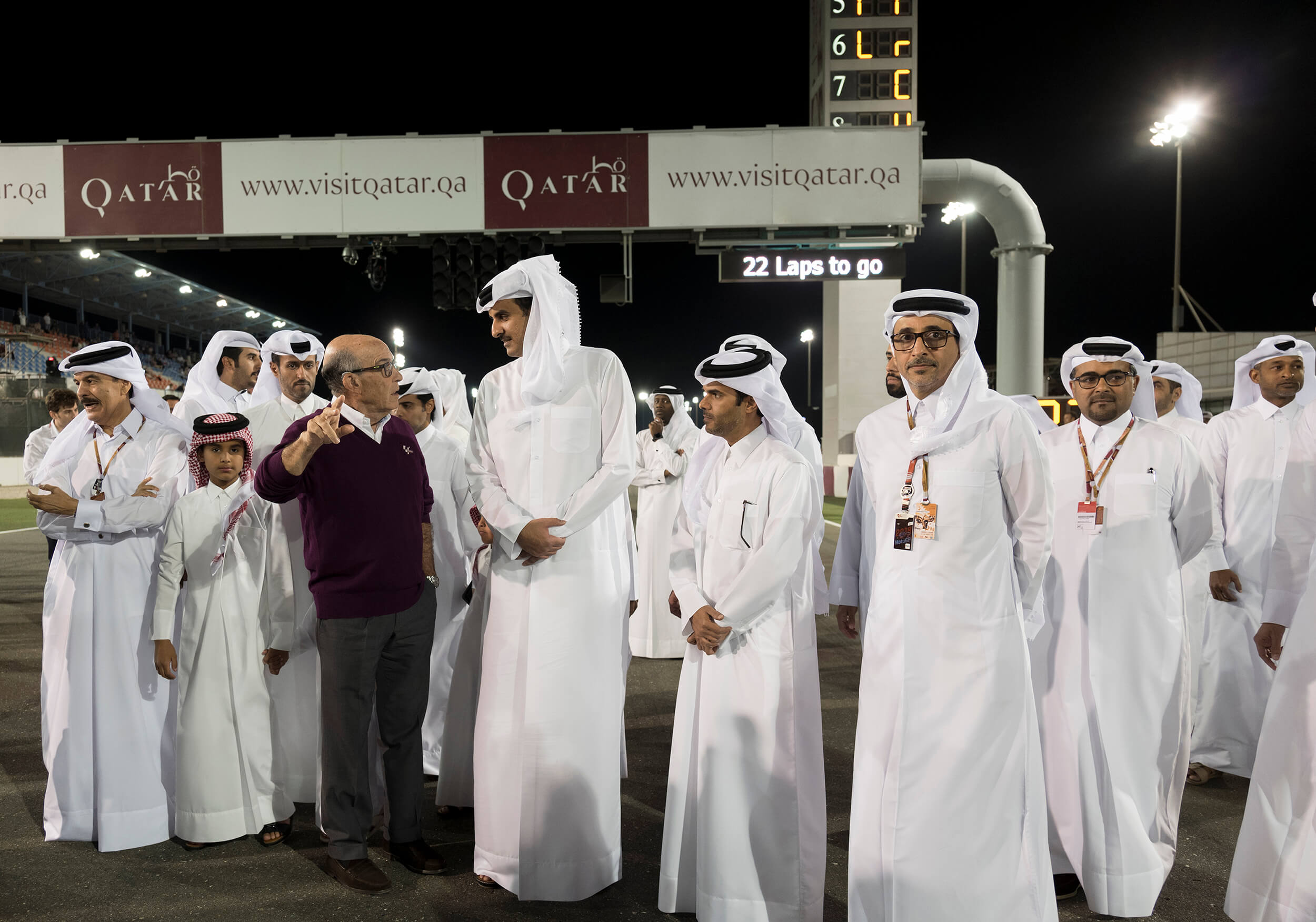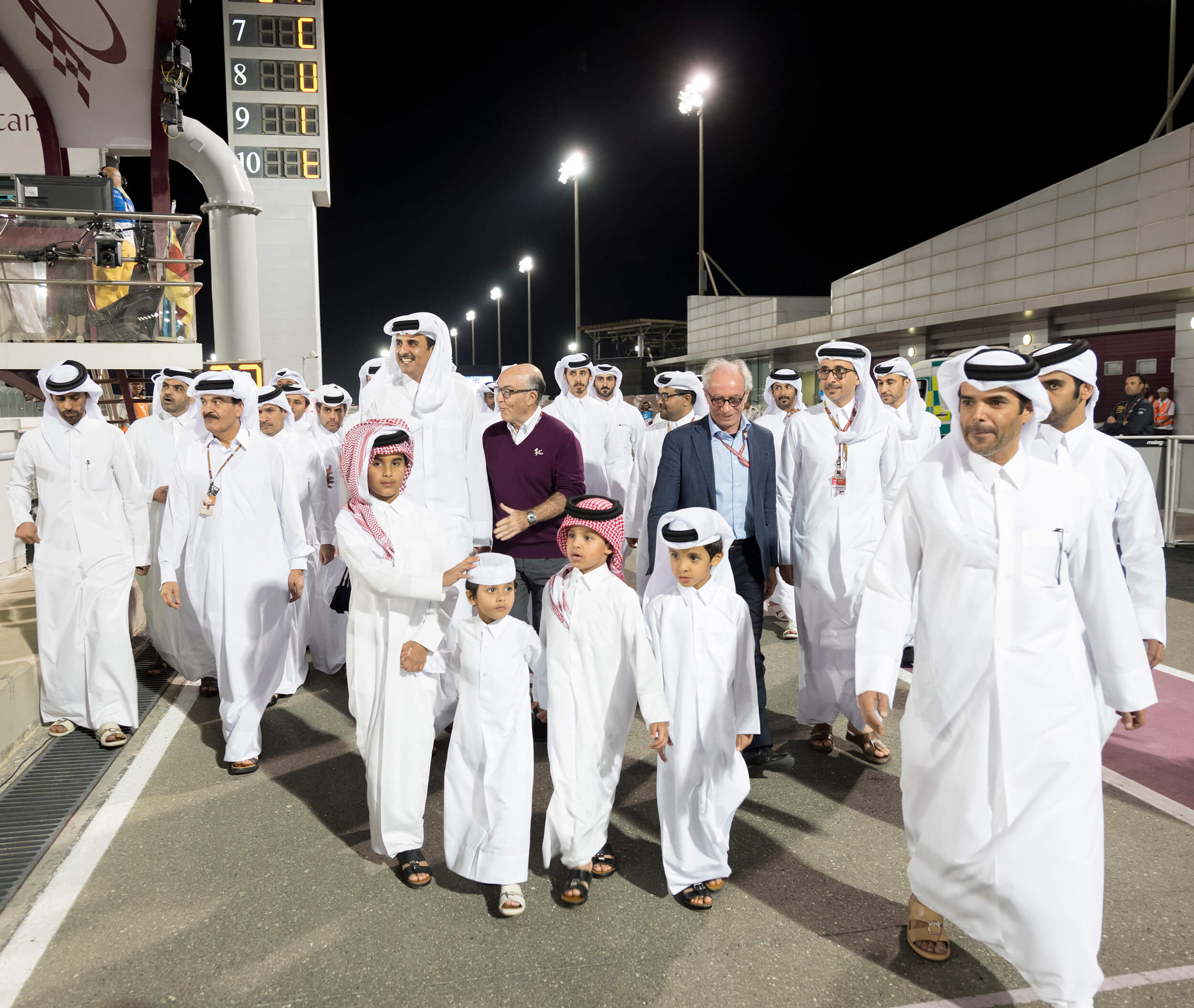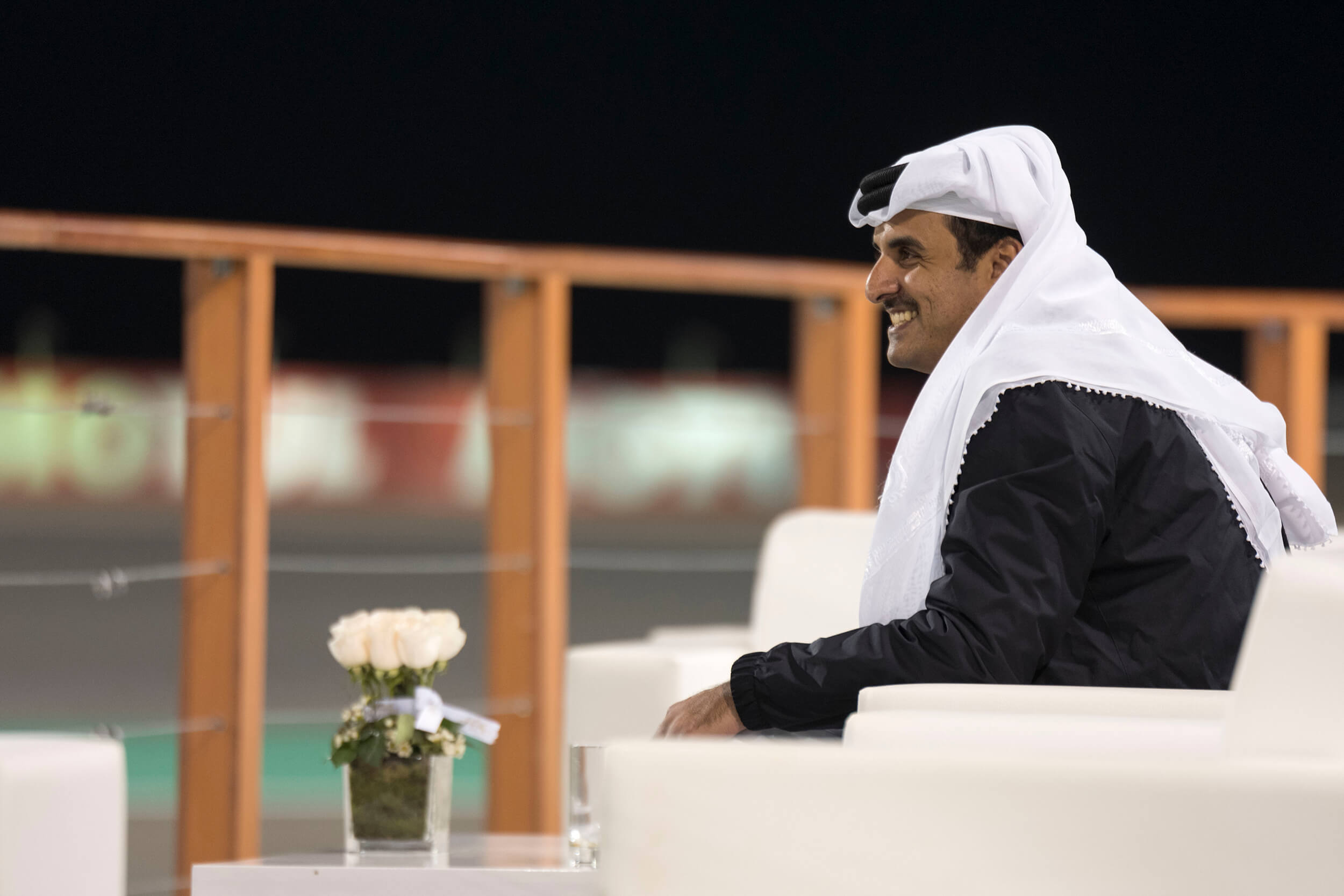 His Highness The Amir Sheikh Tamim bin Al Thani attended on Sunday the conclusion of MotoGP Grand Prix of Qatar 2018, the opening round of the 2018 FIM MotoGP, which was held in Losail International Circuit.
HH The Amir attended the main race of the MotoGP, which was won by Andrea Dovizioso of Ducati.
The race was attended by a number of their excellencies Sheikhs, ministers, HE President of the International Motorcycle Federation (FIM) Vito Ippolito, a number of presidents of sports associations, their excellencies members of diplomatic missions accredited to the state, and guests of the competition.