HH The Amir Chairs Delivery and Legacy Committee Meeting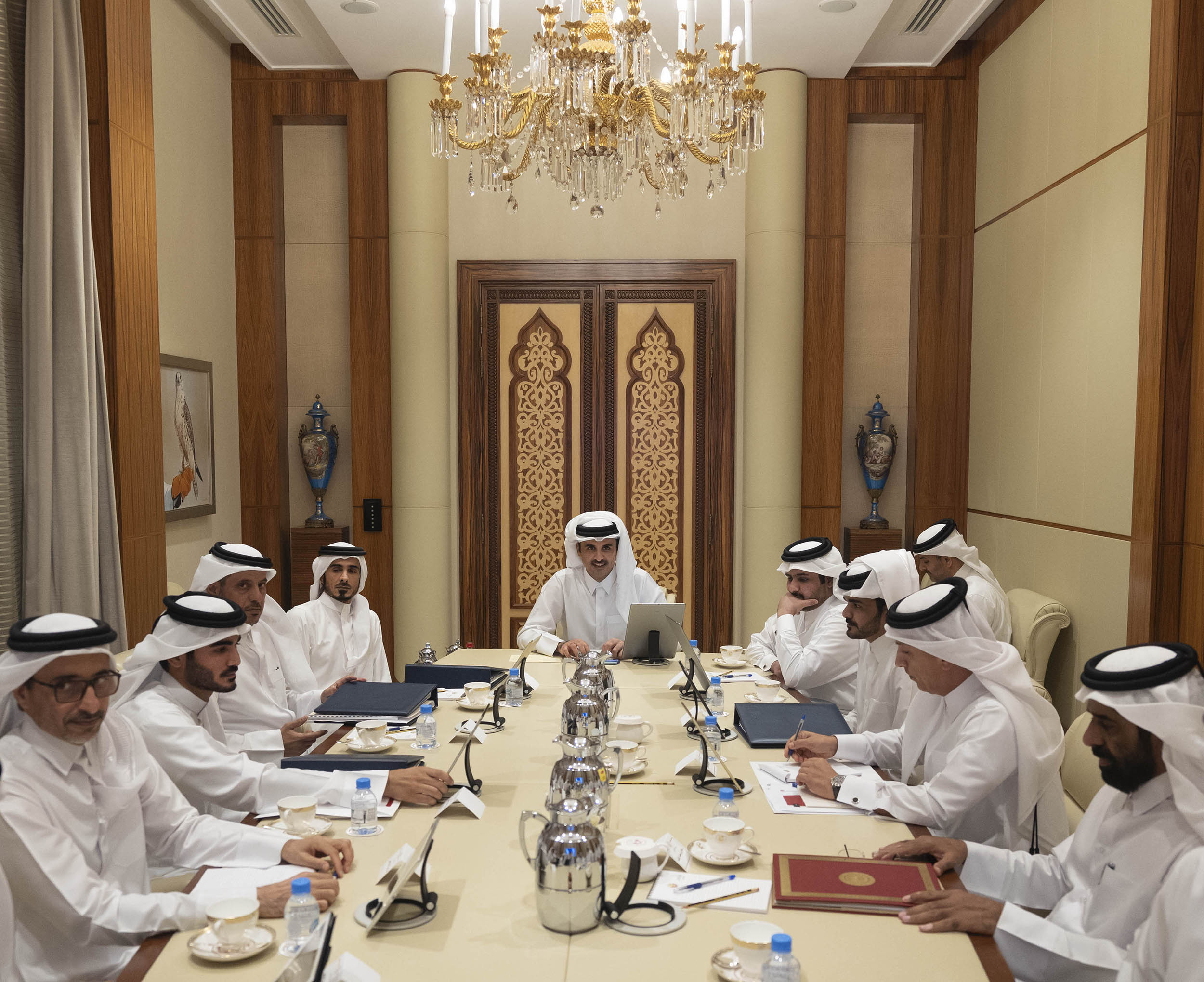 His Highness The Amir Sheikh Tamim Bin Hamad Al Thani this evening presided over the second meeting of the Board of Directors of the Supreme Committee for Delivery and Legacy of 2018, held at Al Bahr Palace.
The meeting was attended by His Highness The Deputy Amir Sheikh Abdullah Bin Hamad Al Thani.
His Highness Sheikh Jassim Bin Hamad Al Thani, Personal Representative of His Highness The Amir and Vice Chairman of the Board of Directors, also attended.
Also present were His Excellency the Prime Minister and Minister of Interior Sheikh Abdullah Bin Nasser Bin Khalifa Al Thani, who is also board member, and the rest of the members.
The latest developments of the 2022 FIFA World Cup Qatar projects and what has been completed during the last period, were reviewed during the meeting.
A presentation was displayed on the overall achievements and operational plans of the state's vital projects related to the championship, such as Hamad International Airport and Qatar Railways Company (Qatar Rail).