HH The Amir Performs Eid Al Fitr Prayer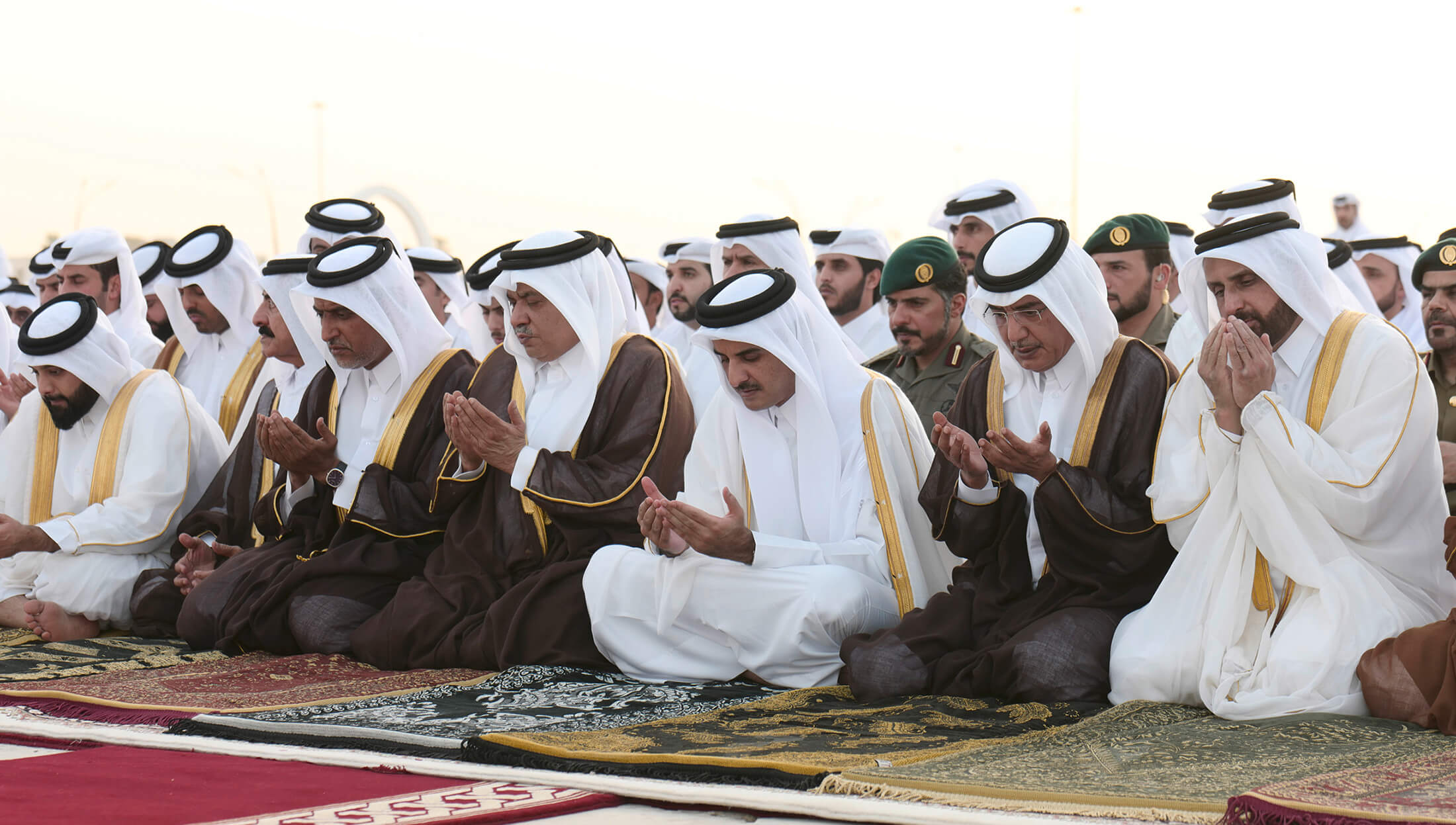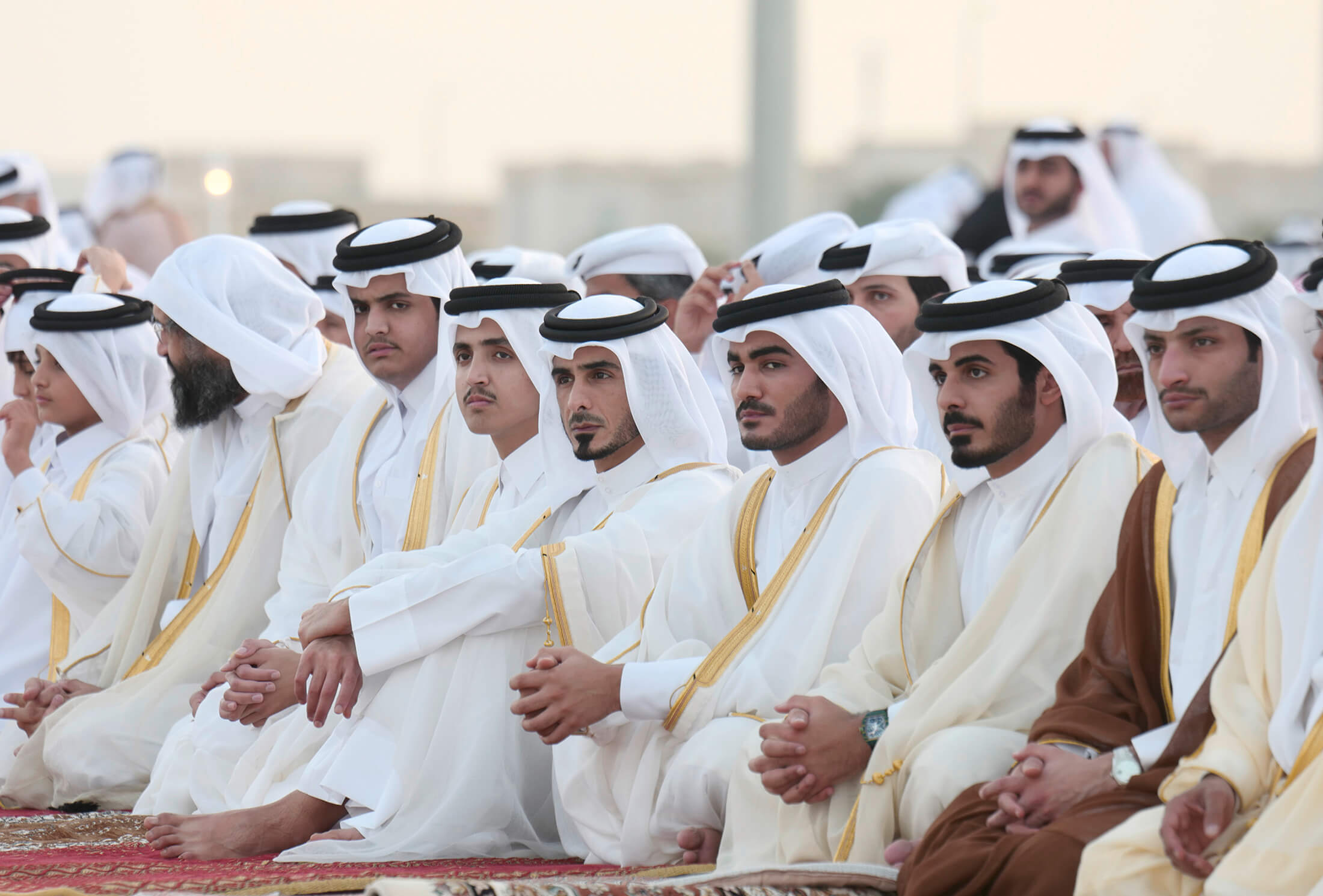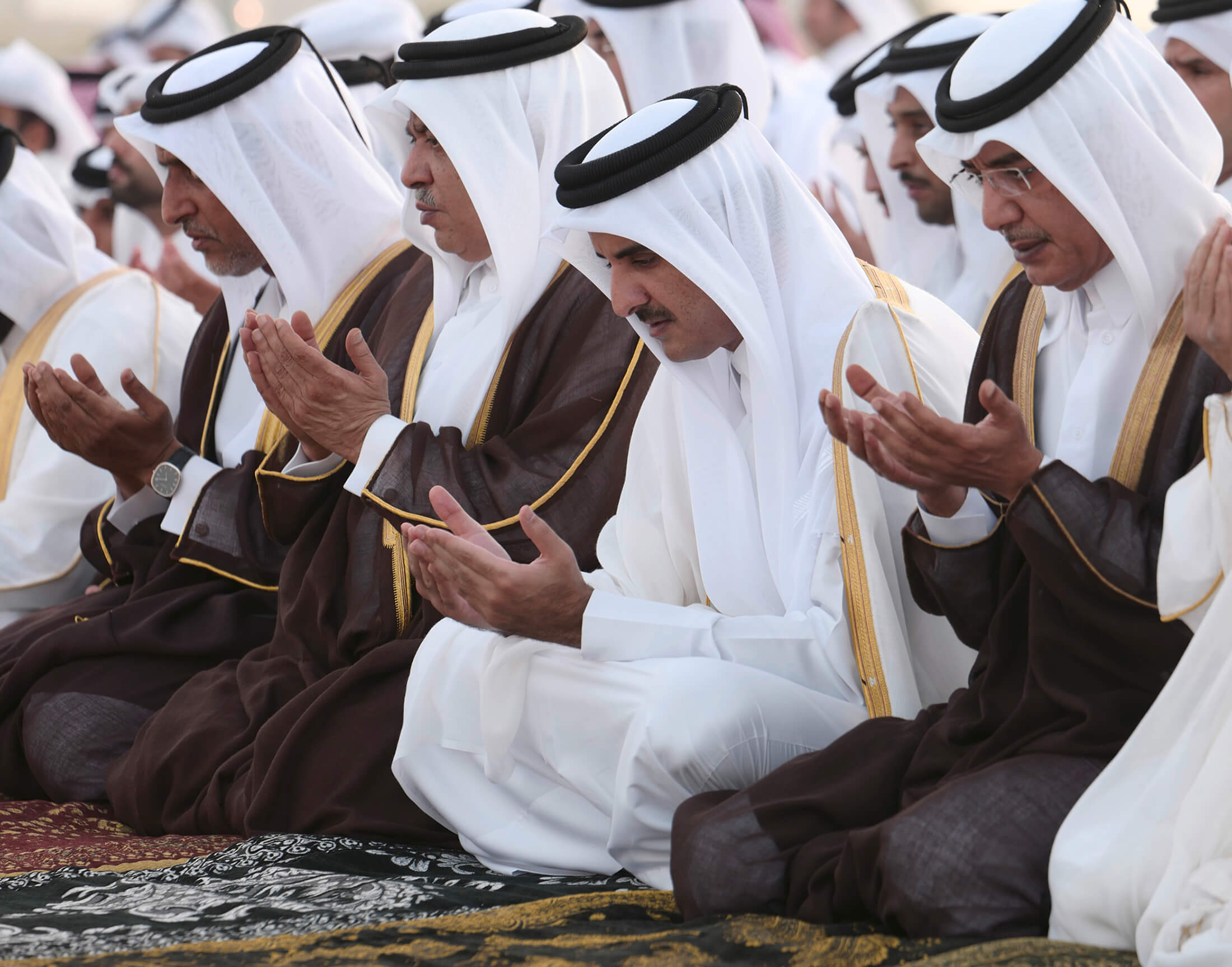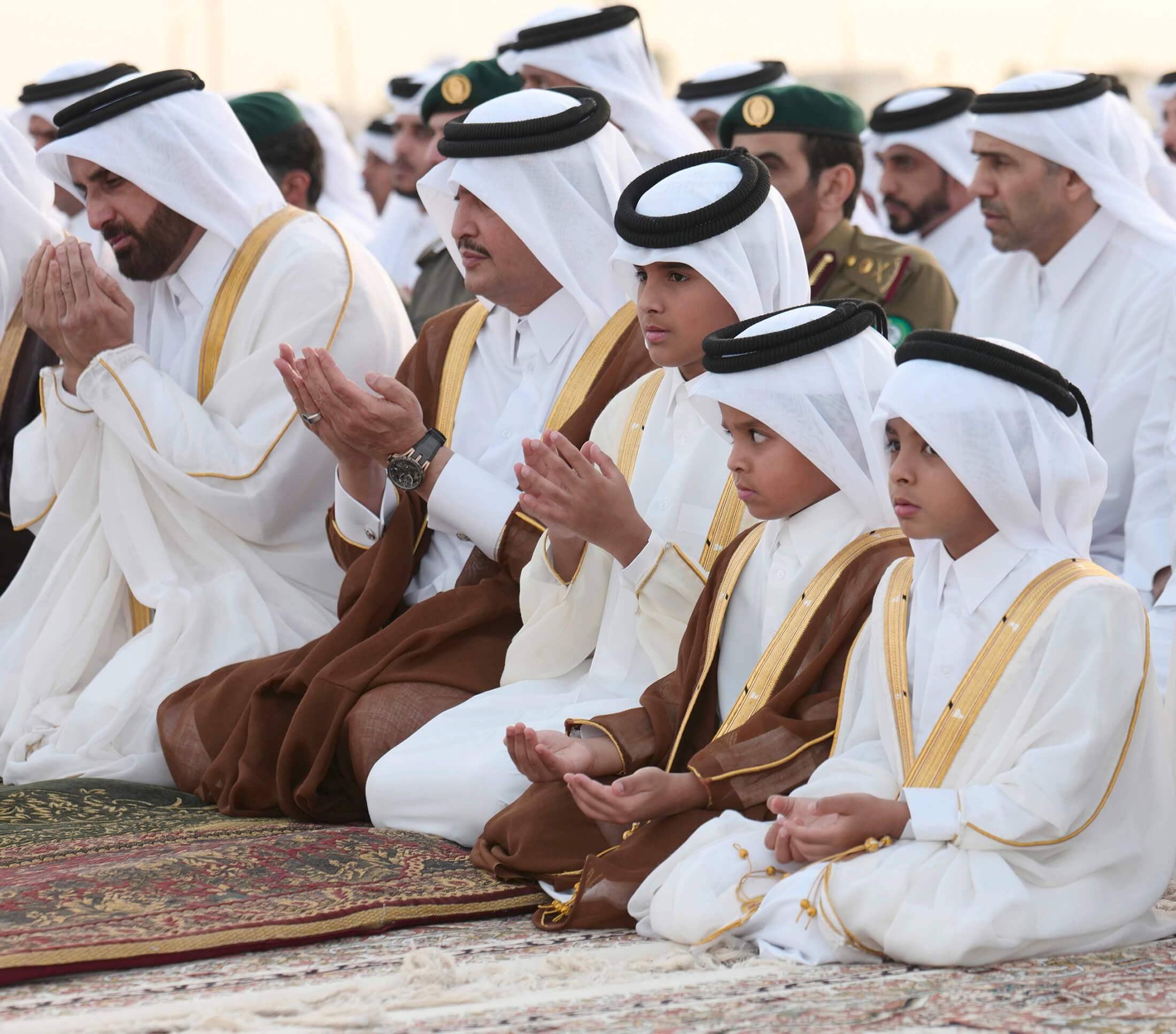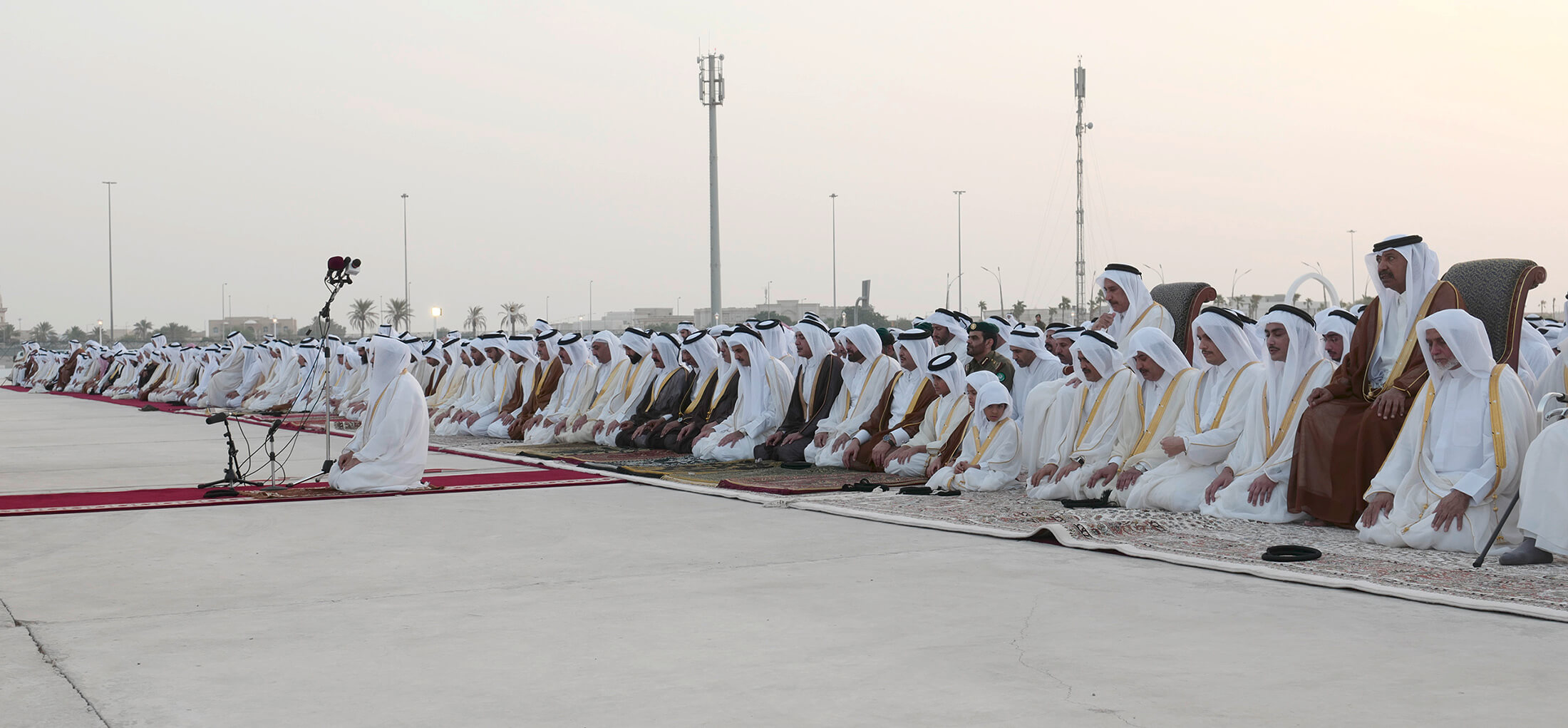 His Highness The Amir Sheikh Tamim bin Hamad Al Thani performed on Friday morning Eid Al Fitr prayer with citizens at Al Wajba praying area.
HE Sheikh Abdulaziz bin Khalifa Al Thani, HH Personal Representative of The Amir Sheikh Jassim bin Hamad Al Thani, HH Sheikh Abdullah bin Khalifa Al Thani, and HE Sheikh Jassim bin Khalifa Al Thani took part in the prayer.
HE Speaker of the Advisory Council Ahmed bin Abdullah bin Zaid Al Mahmoud along with a group of Their Excellencies Sheikhs, ministers and ambassadors also performed the prayer in addition to citizens.
Dr. Thaqeel Sayer Al Shammari, Court of Cassation judge and Supreme Judiciary Council member, who led the prayer delivered the Eid sermon in which he thanked God for his grace on Muslims as they completed the fast and highlighted the benefits of fasting. He called on the Muslims to worship God Almighty and follow pillars of Islam.
He also urged Muslims to do good deeds, work in line with God's directives, visit each other and maintain ties with kinship as a good trait of believers.
He also pointed to the virtues of the Islam religion, which encourage cooperation in righteousness and piety and ensuring the security and protection of the homeland and obedience to the guardians.
Scores of worshippers performed the Eid prayer in mosques and praying areas across the country.