HH The Amir Patronizes Graduation Ceremony of Ahmed bin Mohammed Military College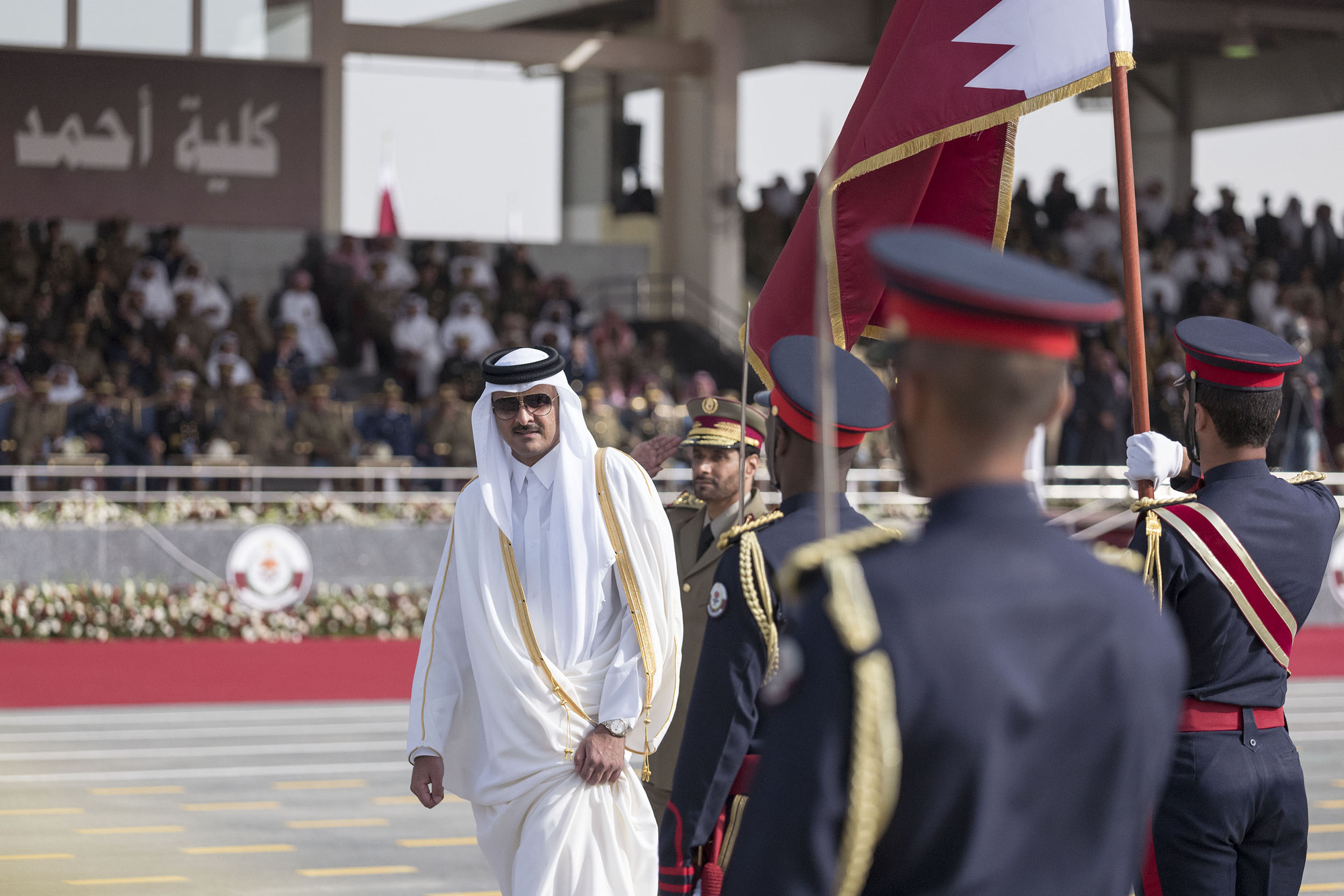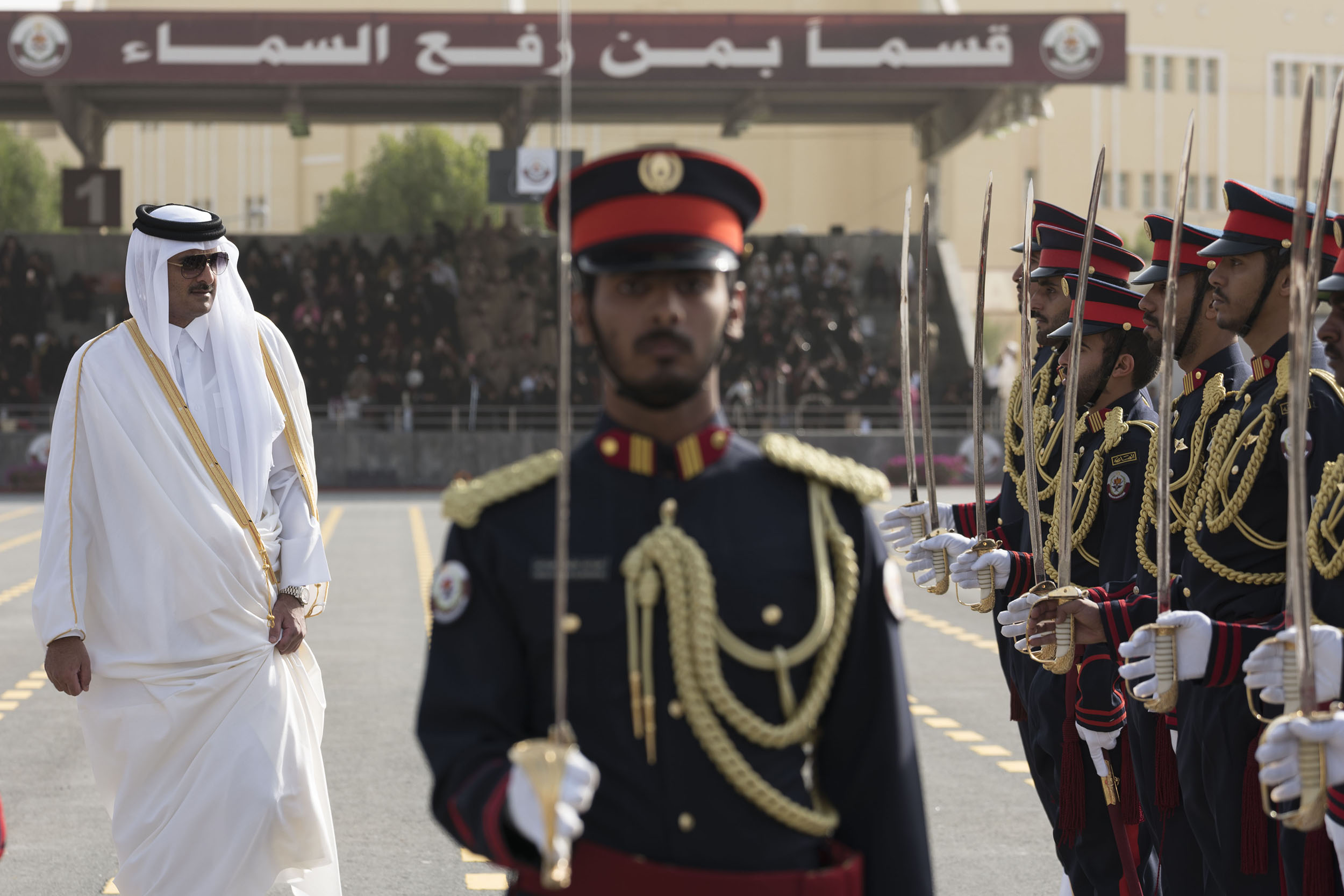 His Highness The Amir Sheikh Tamim bin Hamad Al Thani patronized the graduation ceremony of the 13th class of officer cadets from Ahmed bin Mohammed Military College, which was held in the College field on Thursday morning.
The Qatari national anthem was played upon HH The Amir's arrival. The commander of the parade then requested HH The Amir to review the parade staged by 173 graduates.
The graduation ceremony was attended by HE First Deputy Prime Minister and Minister of Defense of the State of Kuwait Sheikh Nasser Sabah Al Ahmad Al Sabah, a number of Their Excellencies Ministers and ranking officers of the Qatari Armed Forces and the Ministry of Interior, as well as a number of senior officers of military colleges from some brotherly and friendly countries.
Delivering a speech on the occasion, Commander of Ahmed bin Mohammed Military College Brigadier Abdullah Abdulrahman Al Kaabi expressed the pride of the 13th batch for the patronage and honor of HH The Amir Sheikh Tamim bin Hamad Al Thani of the graduation ceremony.
Al Kaabi said that the batch of 173 graduates are distributed to the armed forces, the Interior, Lekhwiya, the Amiri Guard and the State Security Service, in addition to colleagues from Kuwait, Sudan and the Comoros.
He noted that the College, under the patronage of HH The Amir, seeks to continue development and modernization in various military and academic programs.
After that, the graduates staged a military parade with slow and normal march before HH The Amir.
HH The Amir then honored the outstanding graduates.
The 13th batch handed over the flag to the 14th batch. An order for promotions was read out and the graduates took the , and the Qatari national anthem was played.