HH The Amir Patronizes Graduation of 5th Batch of Students of Al Zaeem College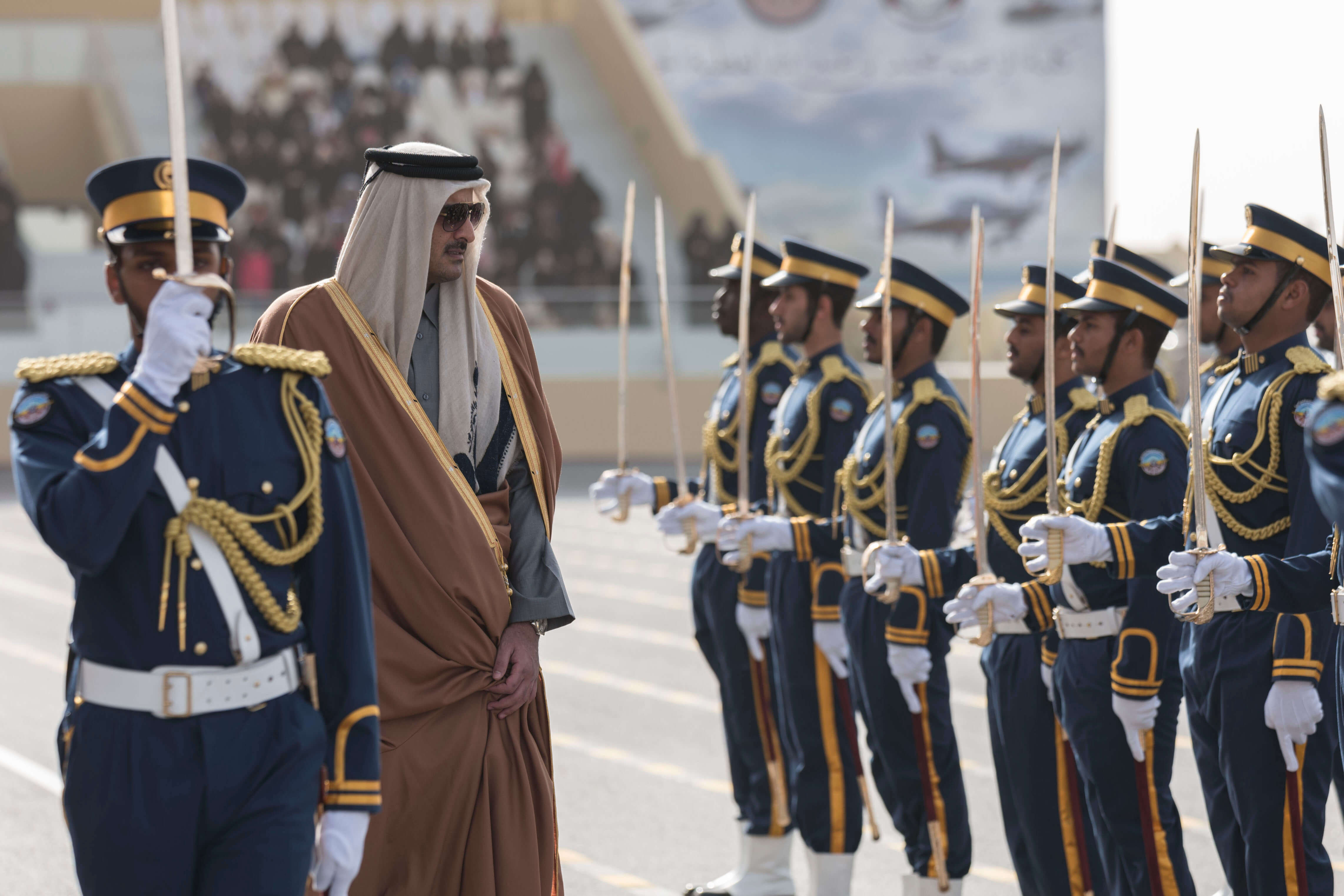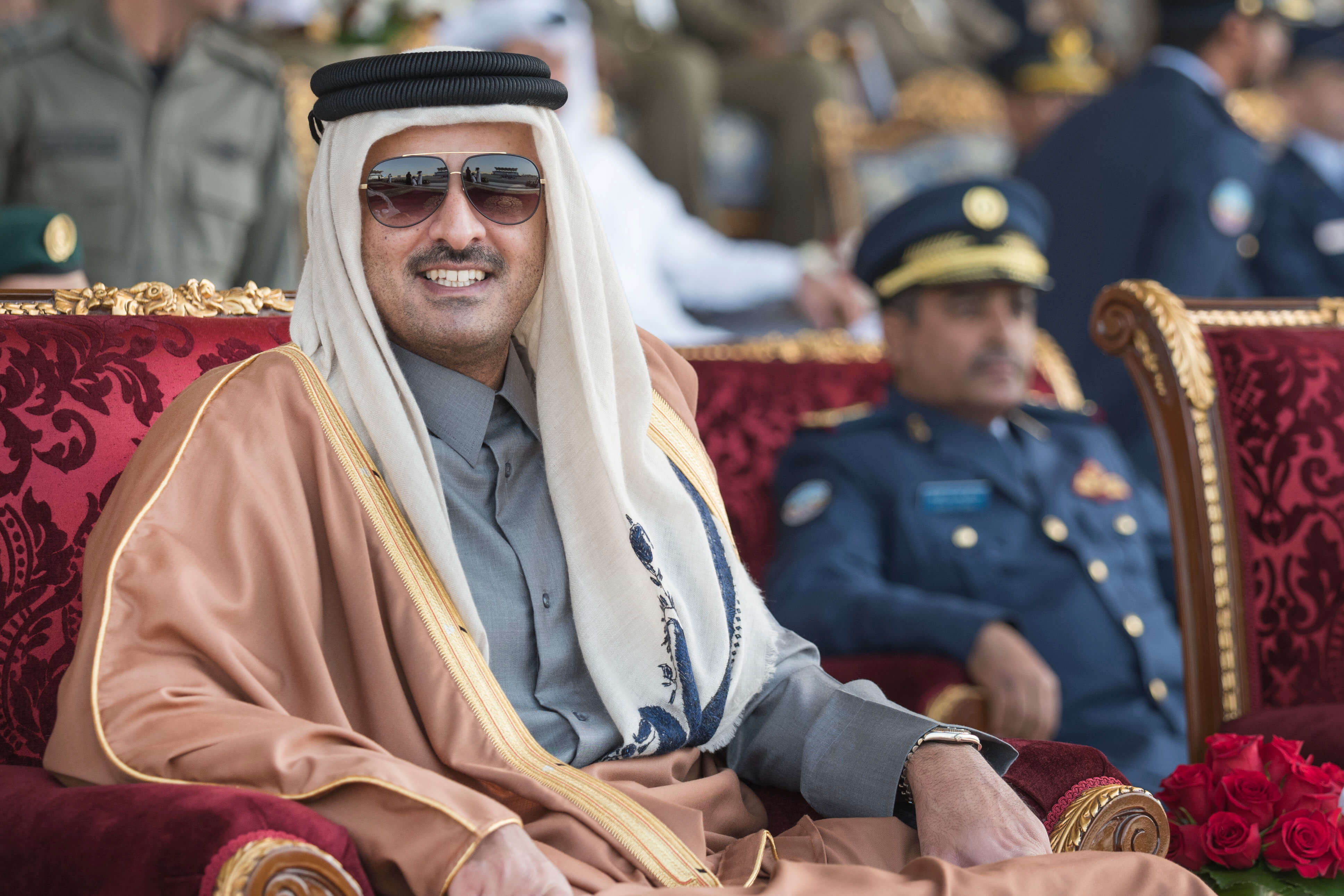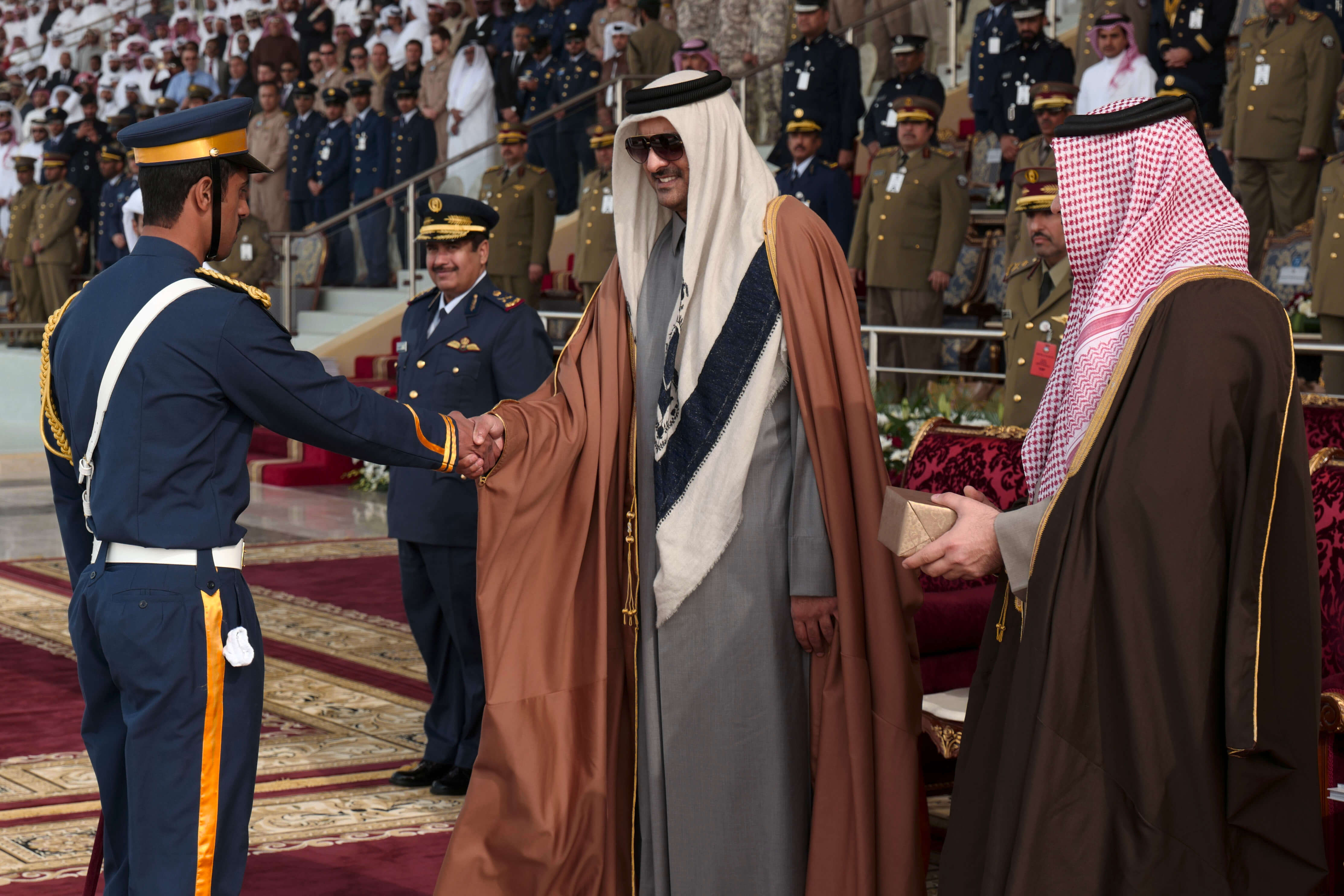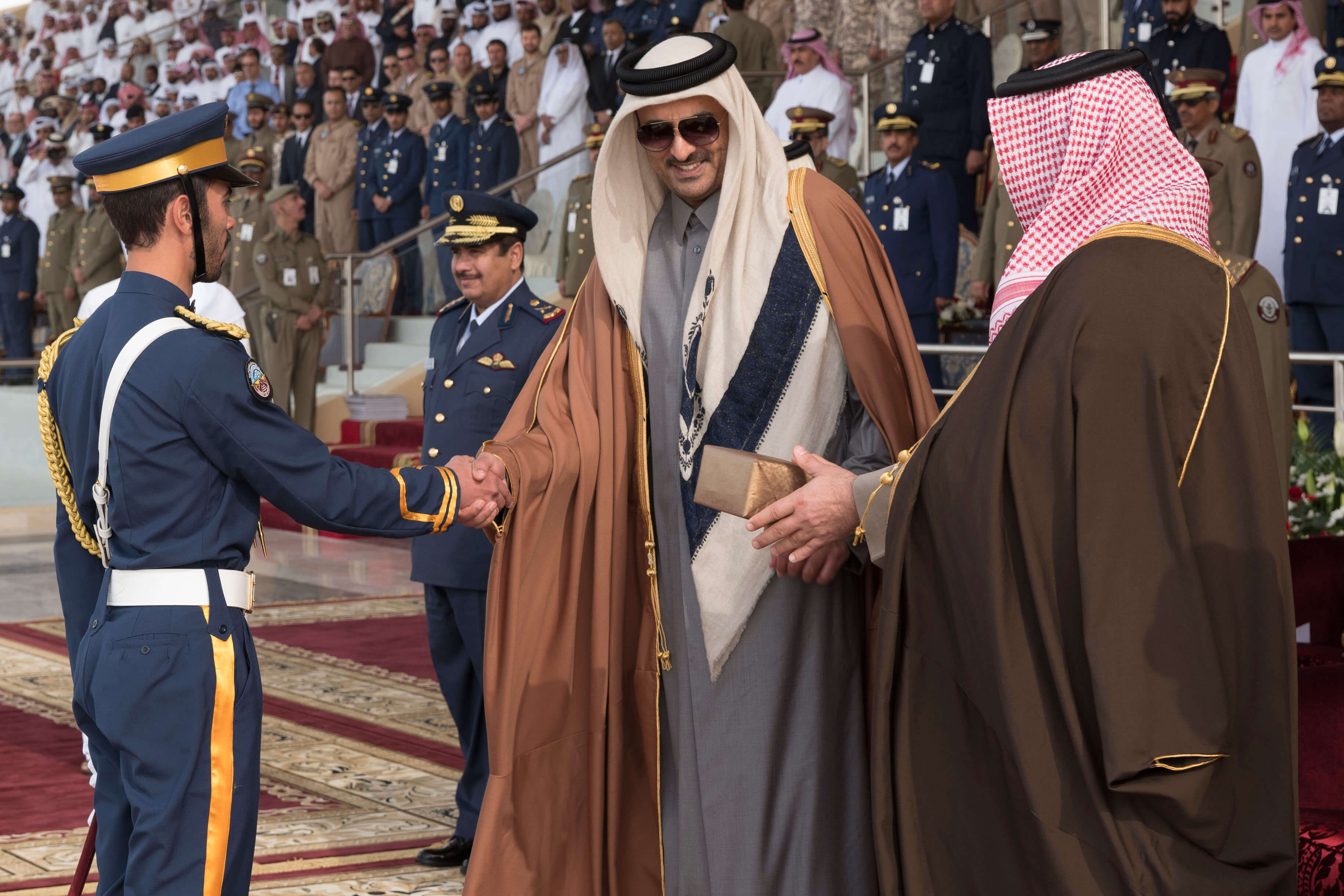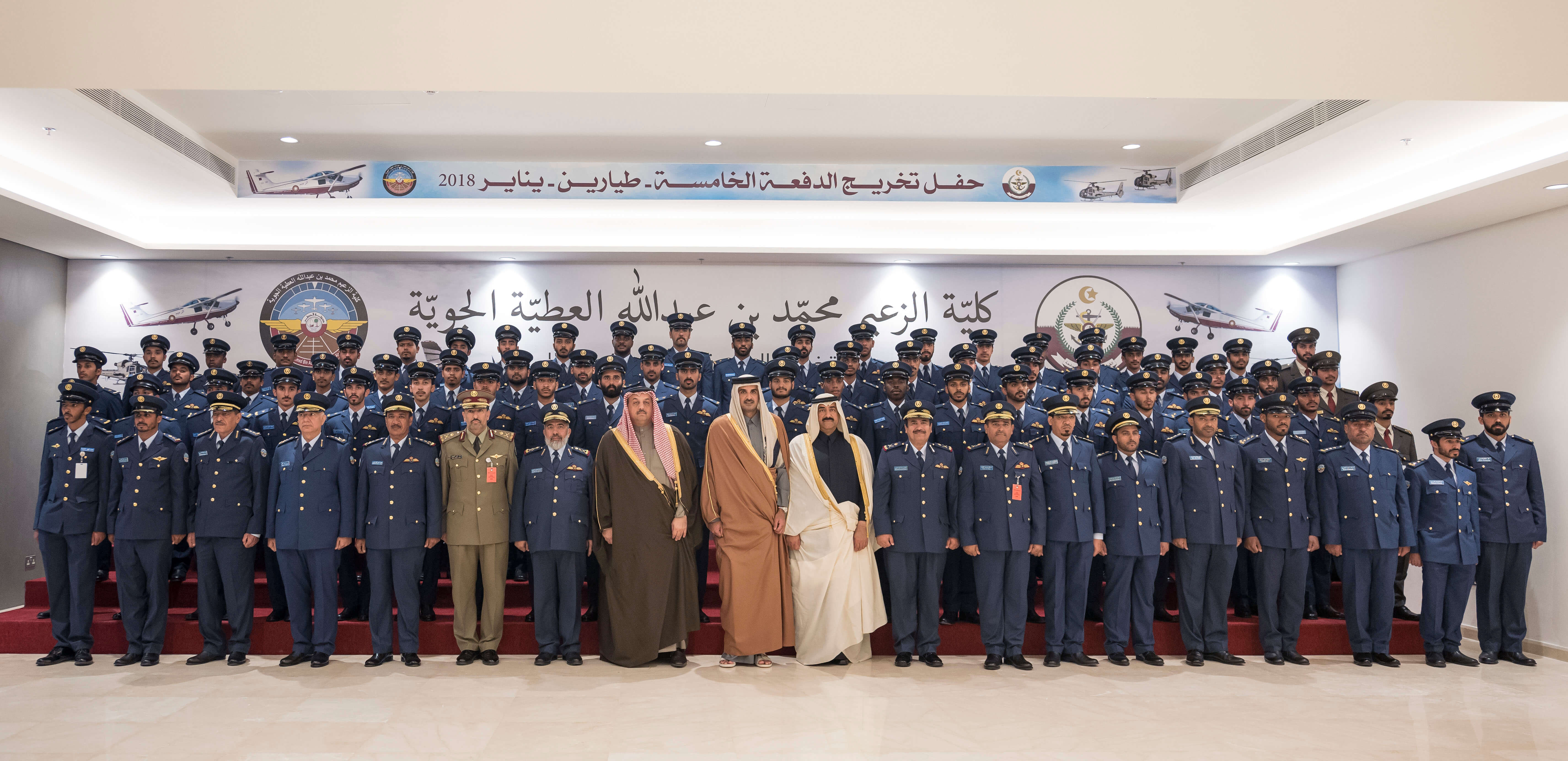 His Highness The Amir Sheikh Tamim bin Hamad Al Thani Hpatronized the graduation ceremony of the 5th batch of students (pilots) of Al Zaeem Mohamed Bin Abdullah Al Attiyah Air College at Al Udeid Air Base on Wednesday morning.
HH The Amir arrived at the main podium as the national anthem was played, and the commander of the parade came forward to request HH The Amir to review the parade staged by 58 graduates.
The graduation ceremony was attended by a number of Their Excellencies Ministers, senior officers in the Armed Forces and the Ministry of Interior, as well as a number of Their Excellencies heads of the diplomatic missions accredited to the country and guests.
Addressing the ceremony, College Commander Brigadier (Pilot) Salim Hamad Al Nabit said that underlined the keenness of the Armed Forces on the youth by giving attention to education and the development and advancement of the educational process to ensure the quality of the outputs through the educational institutes and the training centers to qualify the national cadres and give them full opportunity to show their potentials in serving their country.
He highlighted the wise directives of the leadership to establish and support Al Zaeem Mohamed Bin Abdullah Al Attiyah Air College, and to raise its scientific and academic level, in order to be eligible to compete with the world's oldest military colleges to graduate pilots qualified to lead the latest military aircraft, advanced helicopters and strategic transport aircraft.
He stressed that providing the appropriate environment for the success of the educational process is a top priority reflected in the establishment of many training centers and institutes.
After that, the graduates staged a military parade with slow and normal march.
HH The Amir then honored the outstanding graduates.
The fifth batch handed over the flag to the sixth batch. An order for promotions was read out and the graduates took the oath.
HH The Amir then watched an airshow staged by the aircraft of The Amir Air Forces and Al Zaeem Air College on the occasion. The Amiri Air Force aircraft included a number of Mirage 2000, Faget, C-130, C-17 and Agusta, while Al Zaeem Air College aircraft included PC-21, Super Mushshak and Gazelle.