HH The Amir, HH The Father Amir Attend the National Day Parade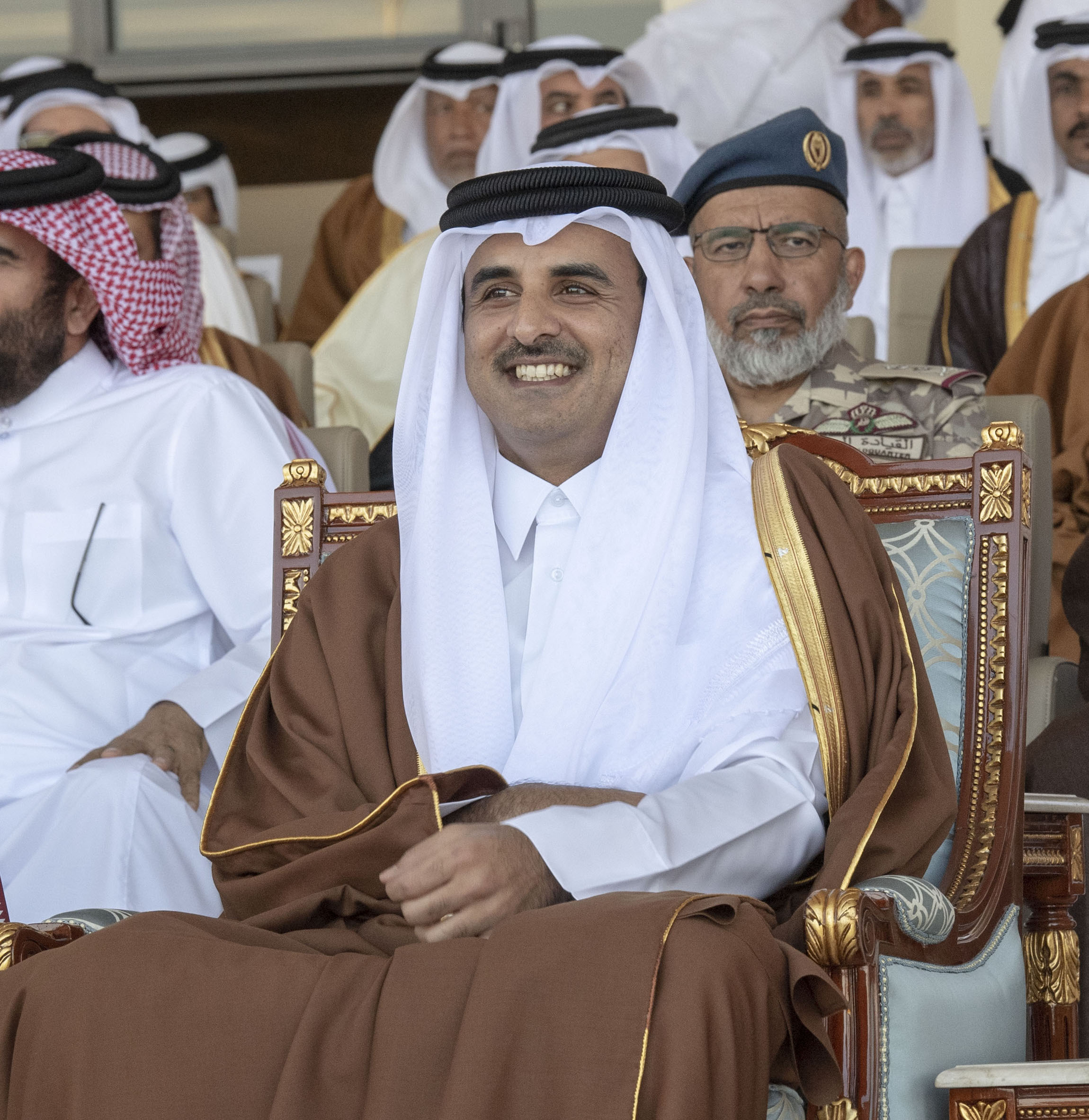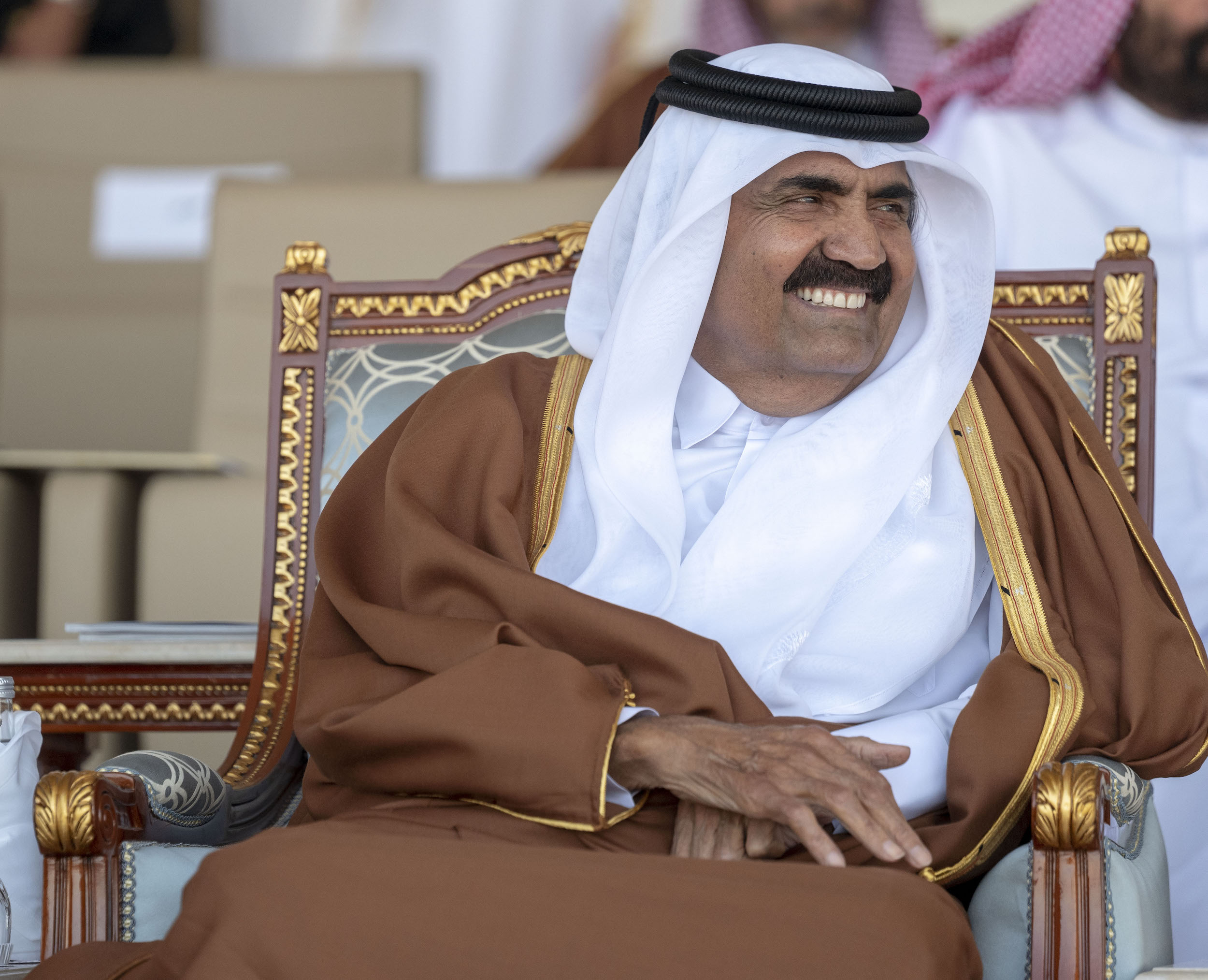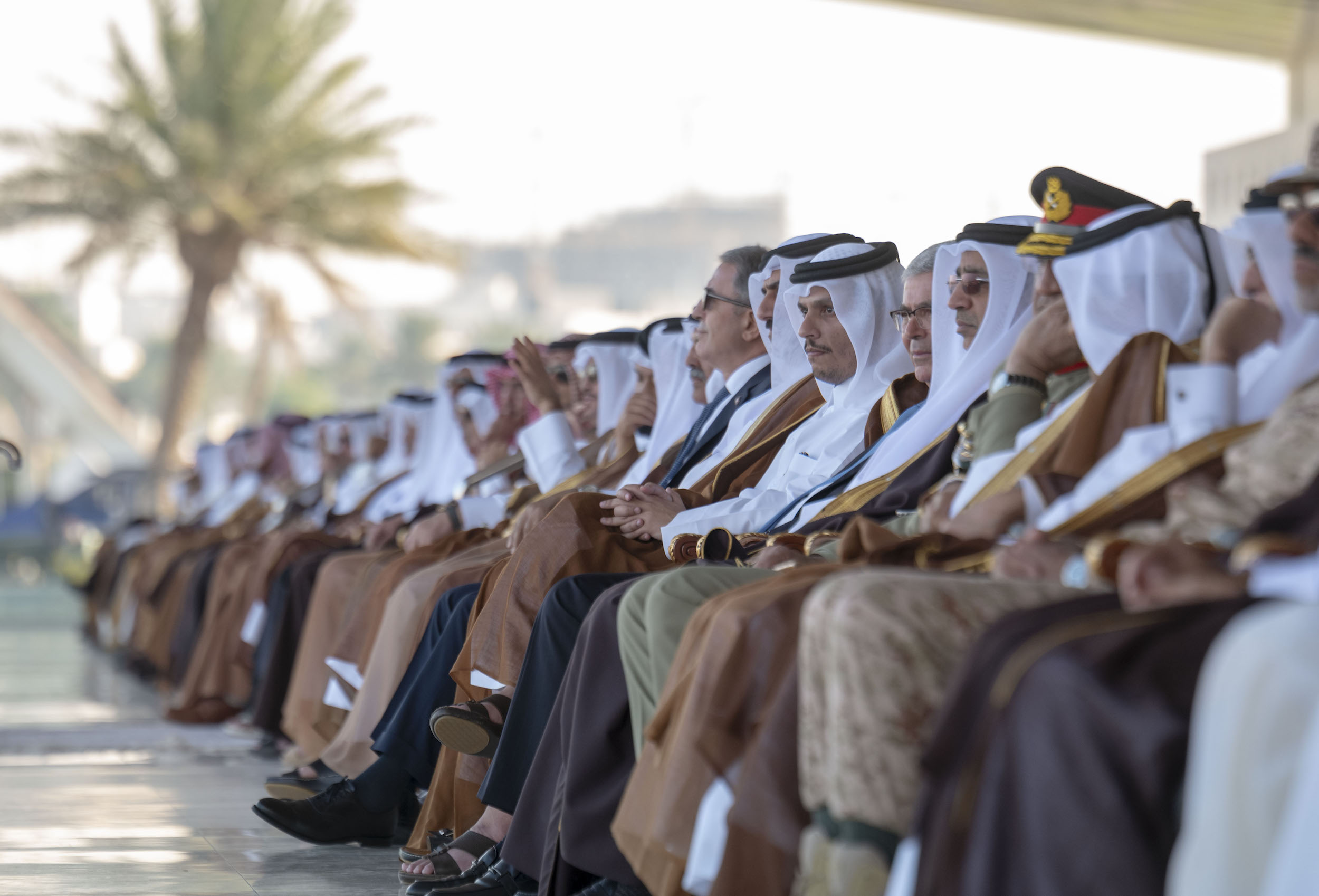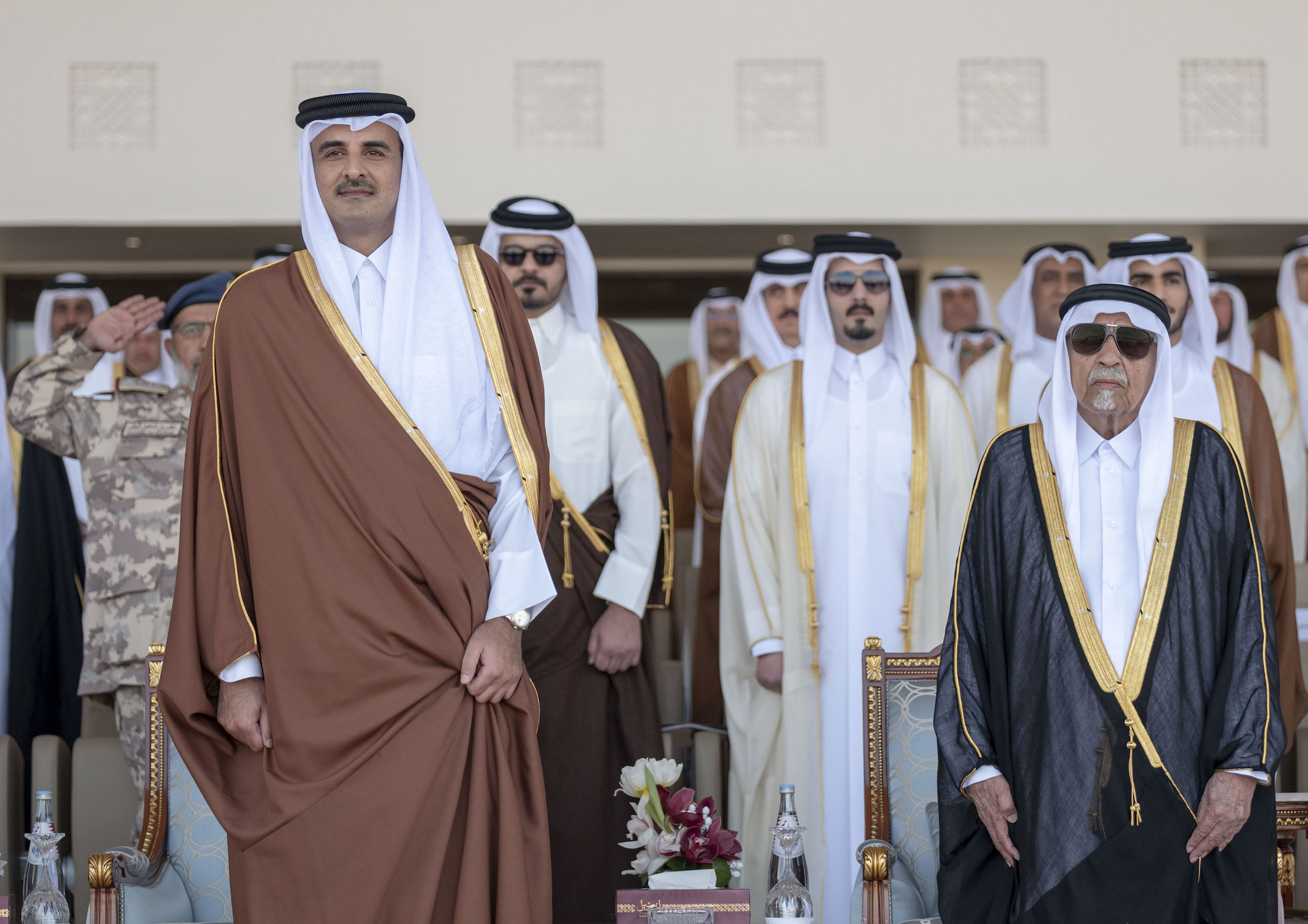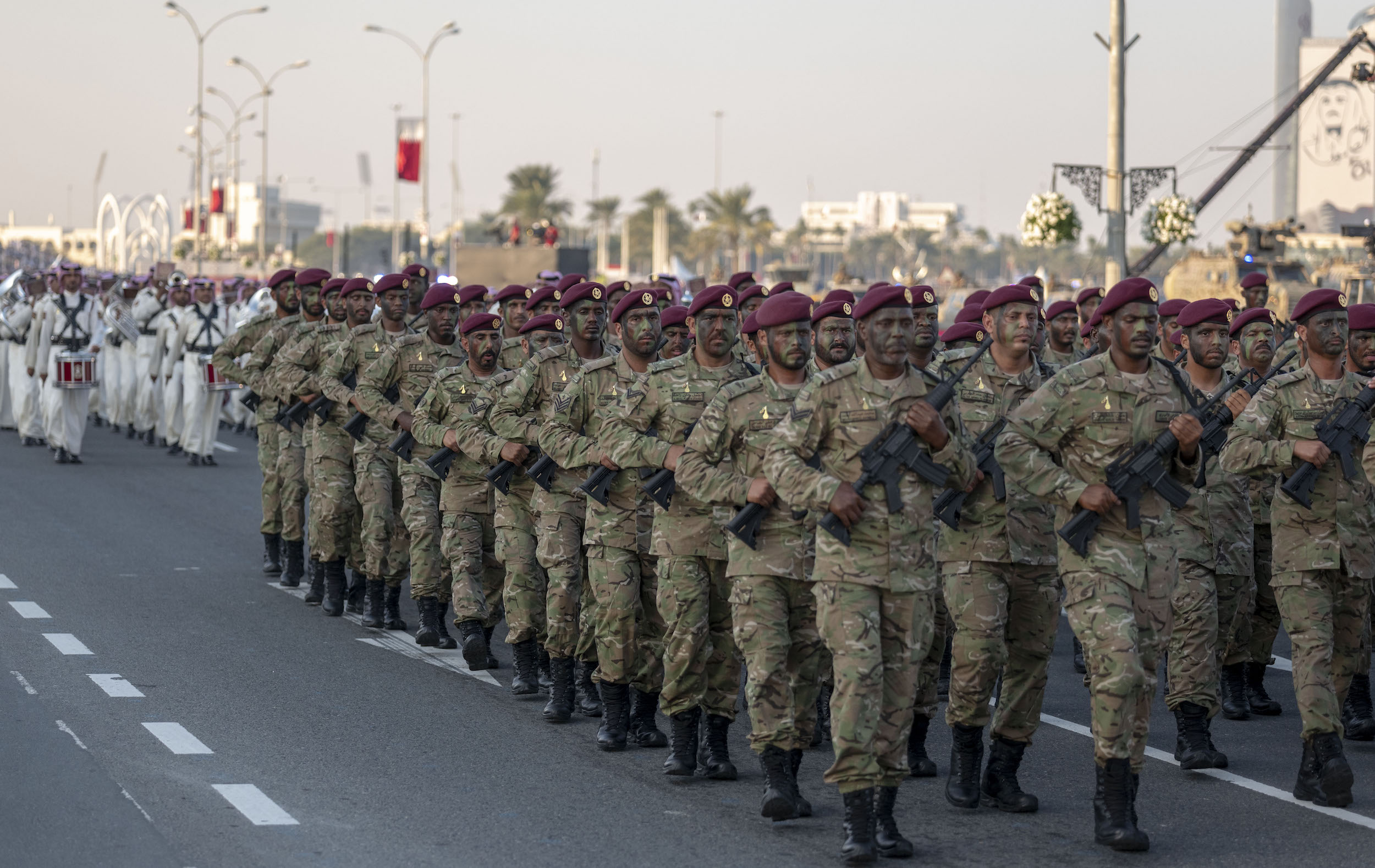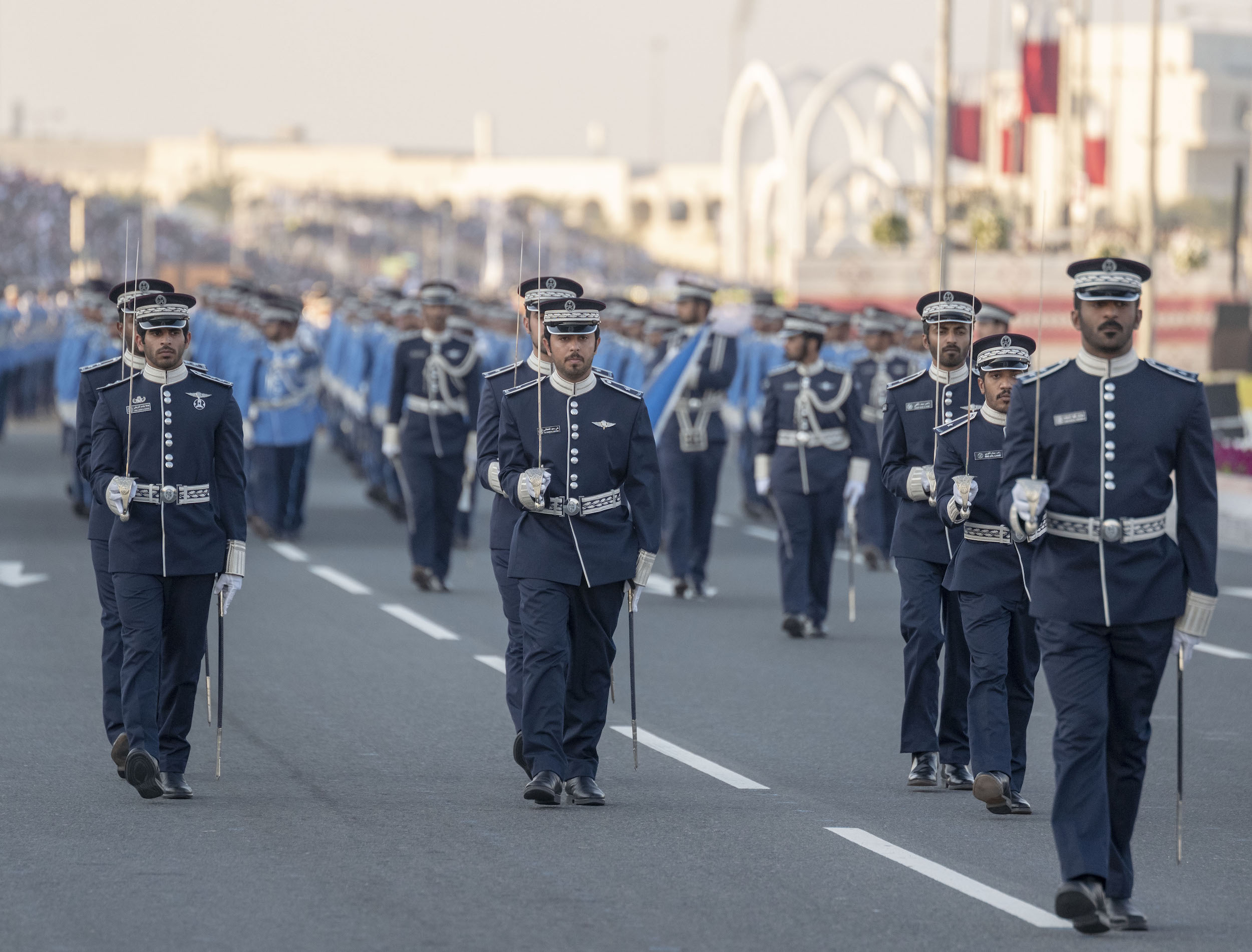 His Highness The Amir Sheikh Tamim bin Hamad Al Thani attended the 11th National Day Parade 2018, which was held on Tuesday afternoon on Doha Corniche.

HH The Father Amir Sheikh Hamad bin Khalifa Al Thani also attended the National Parade.

The parade was also attended by HE Sheikh Abdulaziz bin Khalifa Al Thani, HH the Personal Representative of HH The Amir Sheikh Jassim bin Hamad Al Thani, HH Sheikh Abdullah bin Khalifa Al Thani, HH Sheikh Mohammed bin Khalifa Al Thani, HE Sheikh Jassim bin Khalifa Al Thani.

The parade was also attended by HE Speaker of the Shura Council Ahmed bin Abdullah Al Mahmoud, a number of Their Excellences the sheikhs and ministers, a number of Their Excellences guests of the State including HE Minister of National Defense of the Republic of Tunisia Abdelkrim Zbidi, HE Minister of National Defense of the Republic of Turkey Hulusi Akar, HE Chief of Army Staff of the Islamic Republic of Pakistan General Qamar Javed Bajwa, HE US Air Forces Central Command at Al Udeid Base Lieutenant General Joseph Guastella, HE Deputy Chief of Staff of the Army of the State of Kuwait General Sheikh Abdullah Al Nawaf Al Sabah, HE Commander in Chief of Carabinieri Forces Brigadier General Giovanni Nistri, HE UK Deputy Commander of Operations of the Royal Air Force Air Marshal Stuart Atha, HE Commander of the First Military Region of the People's Democratic Republic of Algeria Major General Sidan Ali, HE Colonel Jido Abu Zeid from the Royal Moroccan Army and HE Commandant of Sandhurst Royal Military Academy General Arthur Denaro.

Their Excellences members of the Shura Council, members of Central Municipal Council, heads of diplomatic missions accredited to the State and number of senior officers of the Armed Forces and the Ministry of the Interior, as well as dignitaries and scores of citizens and residents.

The show began with the national anthem, then verses from the Holy Quran were read. Eighteen artillery rounds were then launched to mark the national day of the State.

The parade began with aerial displays of various types of warplanes, combat, helicopters, air transports, cargo aircrafts, performing aircrafts, followed by an entrance by armed forces' armored vehicles, tanks, missile defense systems, military police equipment, anti-terrorism equipment, military communications. The Parade also included a maritime show featuring the Amiri Naval Forces' striking boats and modern naval vessels.

The Amiri Land Forces also participated along with the Amiri Air Forces and Naval Forces, afterwards teams from the Ministry of Interior and Civil Defense took part in the parade as Internal Security Forces "Lekhwiya" paratroopers descended from the air, in addition to a show of modern armored vehicles and military equipment.