HH The Amir Attends Football Final and Hands HH The Amir Cup to Al Sadd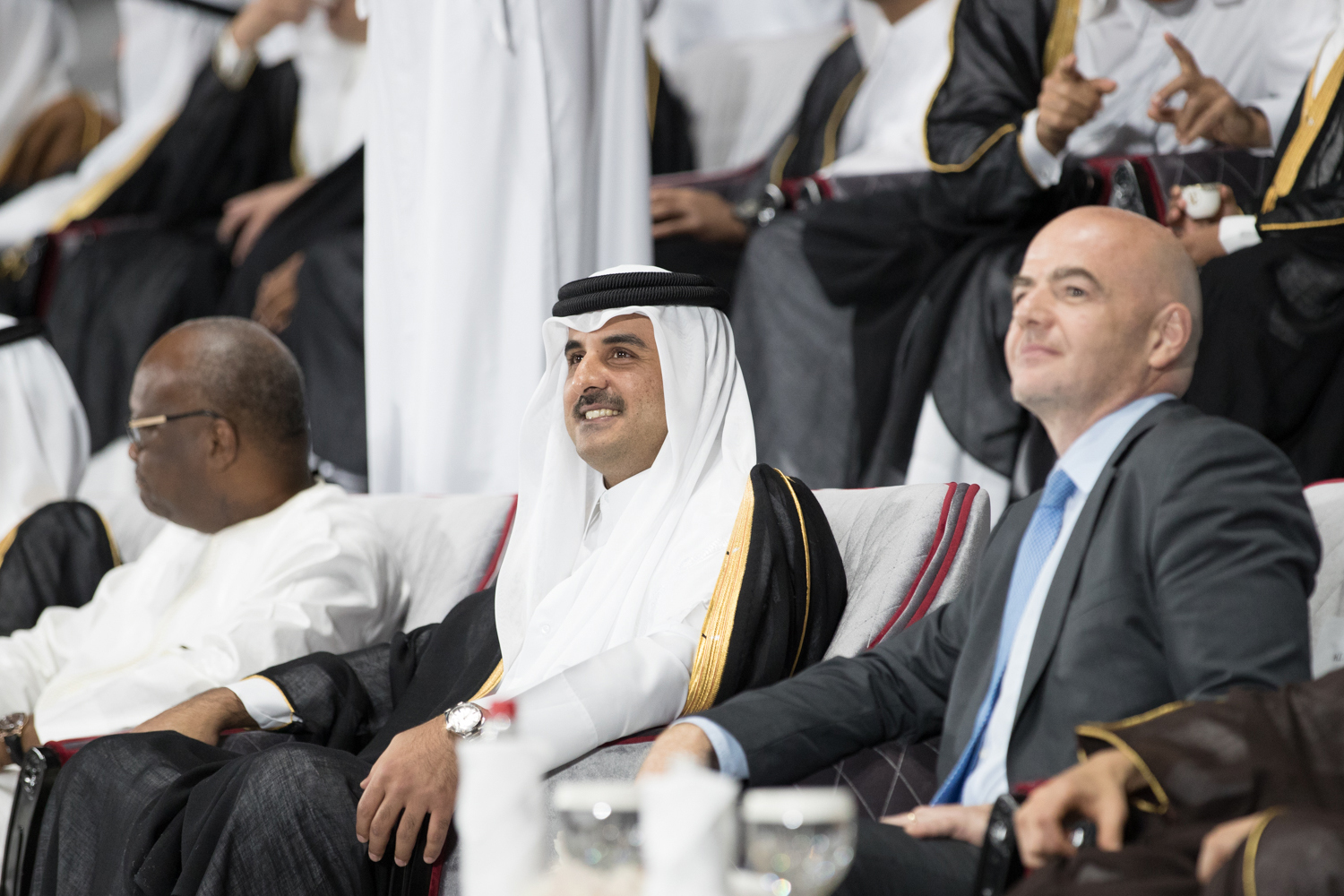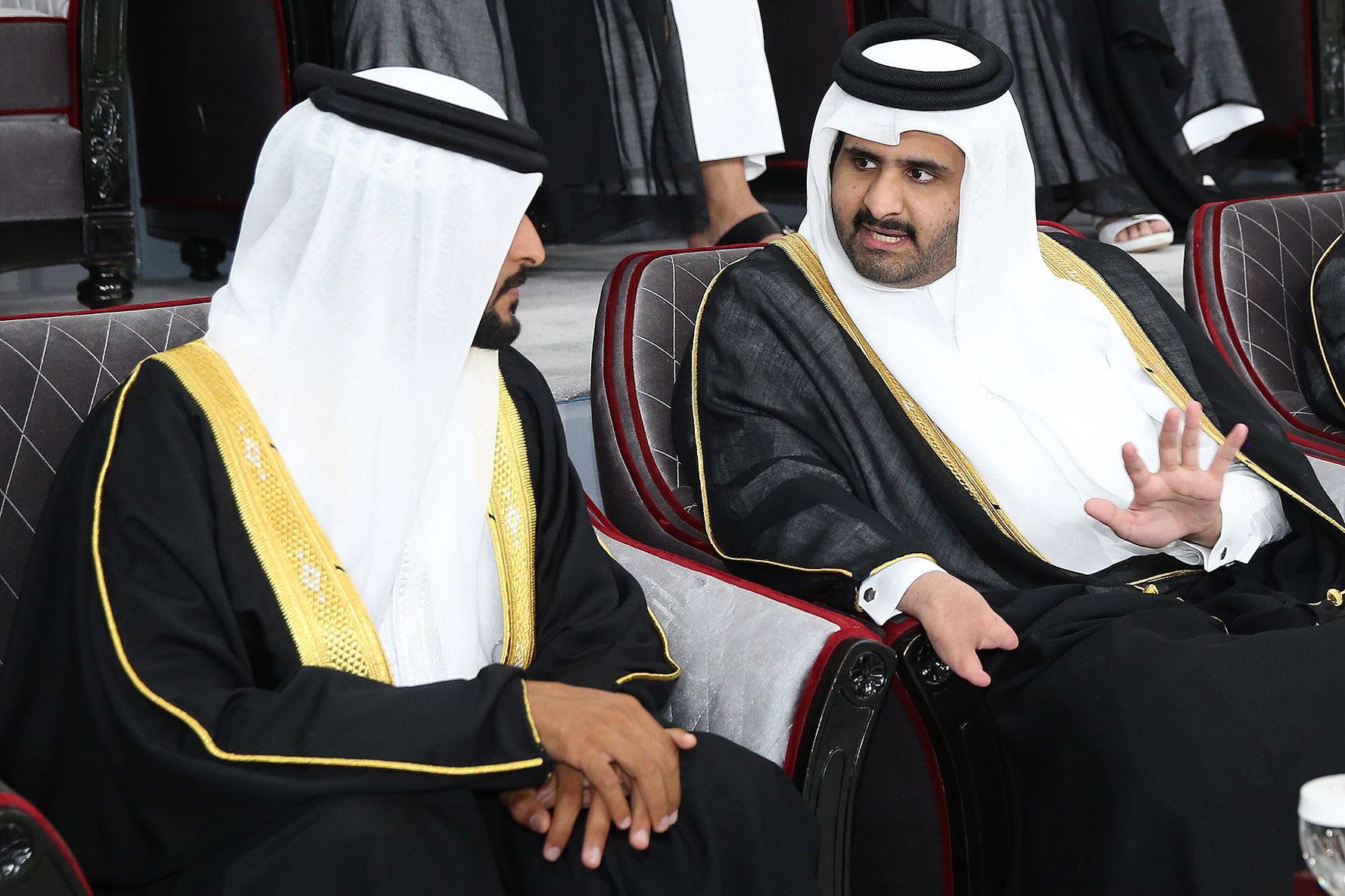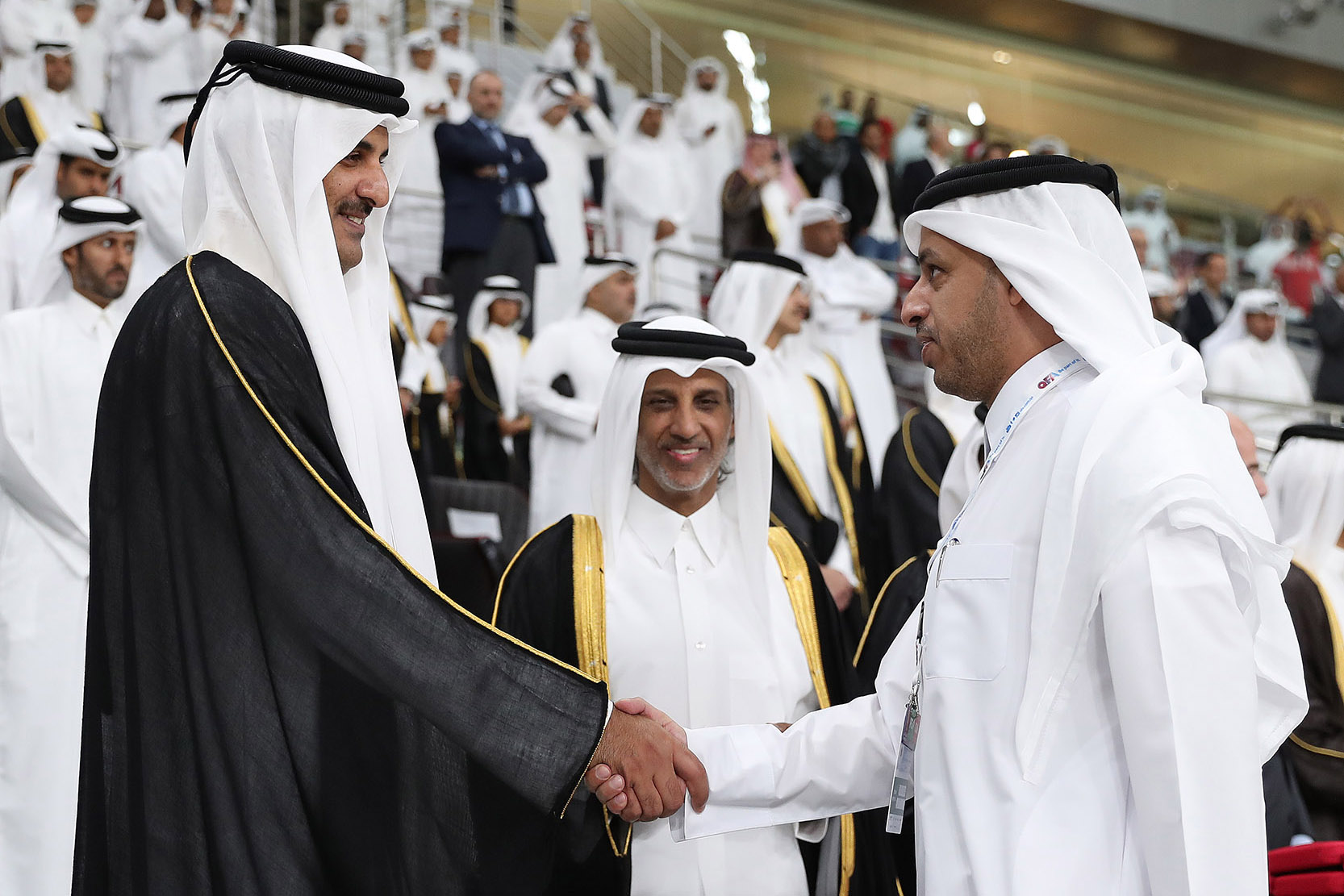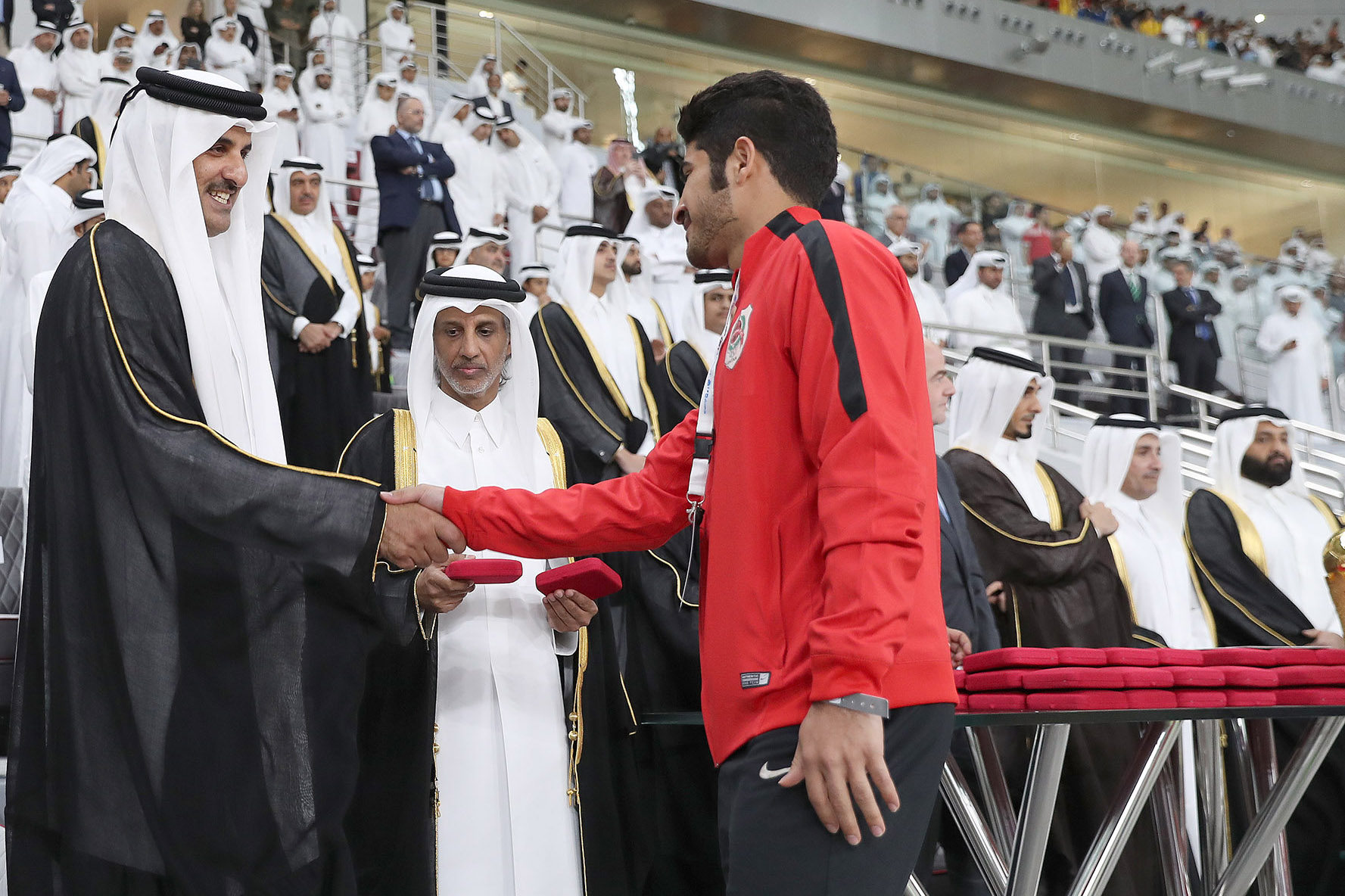 HH The Amir awards the silver medals to Al Rayyan Team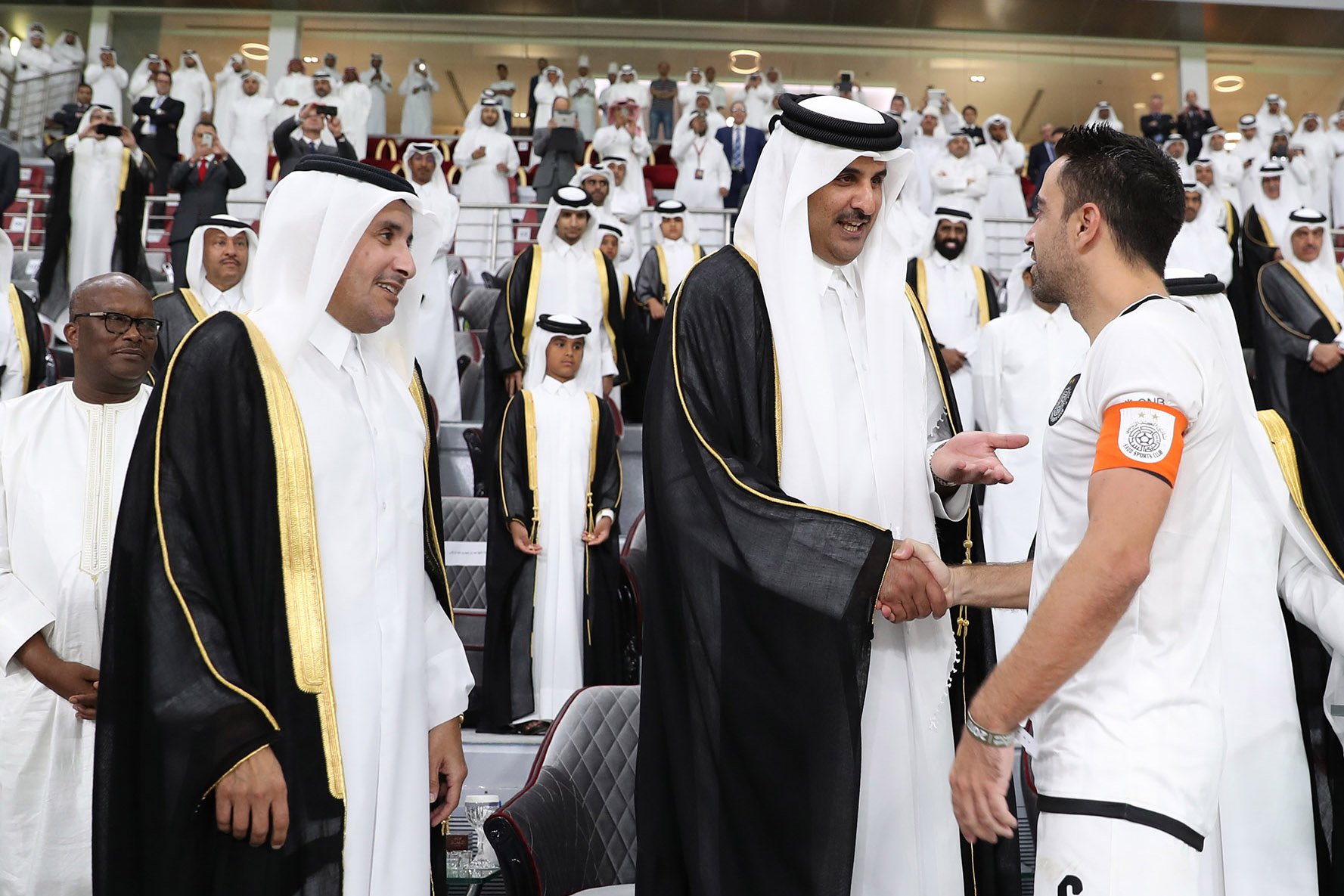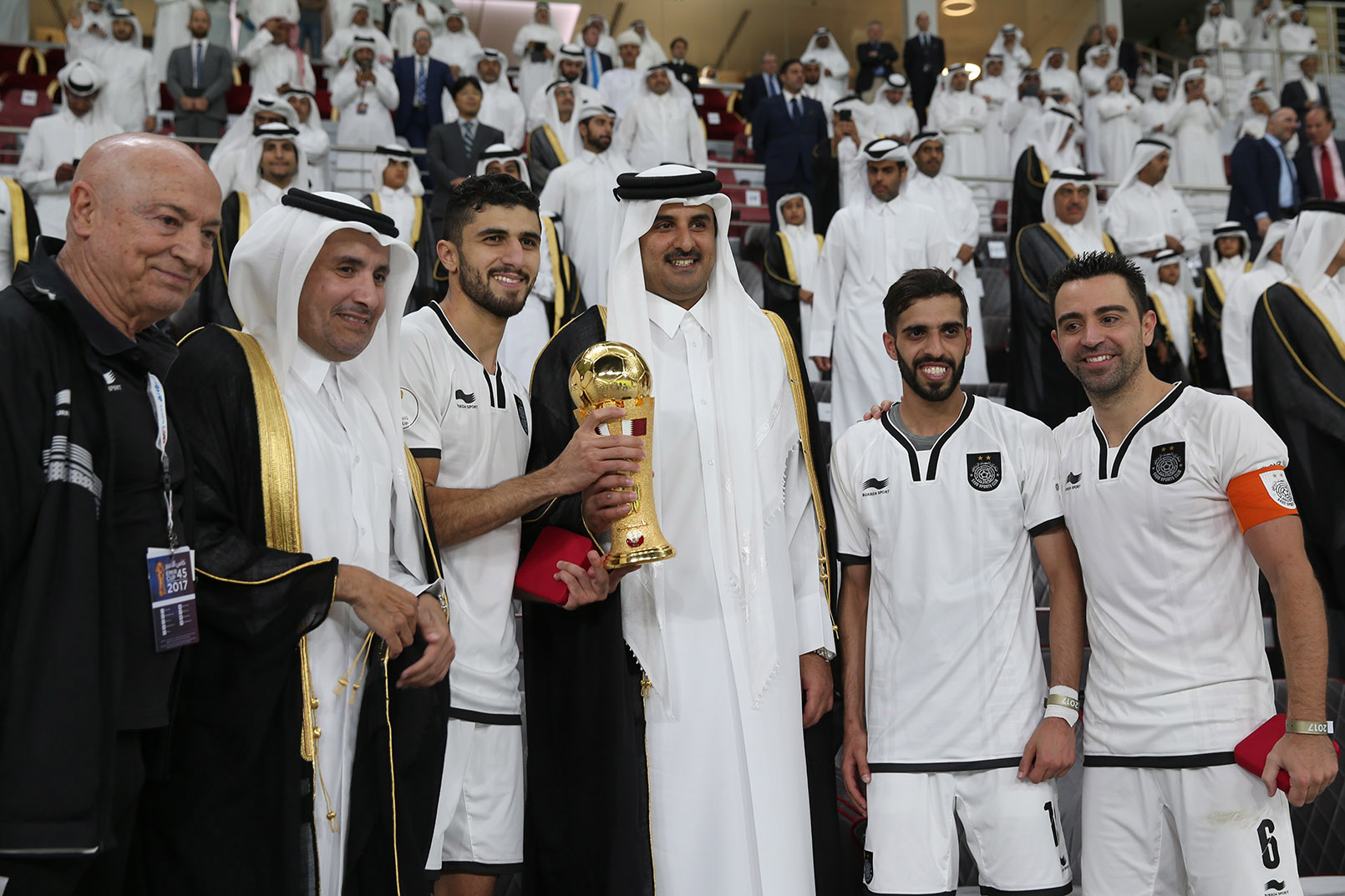 HH The Amir awards the cup and gold medals to Al Sadd players
His Highness The Amir Sheikh Tamim bin Hamad Al Thani attended the final of HH The Amir Cup between Al Sadd and Al Rayyan at Khalifa International Stadium and saw Al Sadd winning 2-1.

HH The Deputy Amir, Sheikh Abdullah bin Hamad Al Thani, and HE the President of Burkina Faso, Roch Marc Christian Kabore, attended the match.

HH the Personal Representative of HH The Amir Sheikh Jassim bin Hamad Al Thani, HH Sheikh Abdullah bin Khalifa Al Thani, HH Sheikh Mohammed bin Khalifa Al Thani, HE Sheikh Jassim bin Khalifa Al Thani, and HE the Speaker of the Advisory Council Mohammed bin Mubarak Al Khulaifi also attended the final.

Also attending the final were HE the President of the Asian Football Confederation, Sheikh Salman bin Ibrahim Al Khalifa, HE FIFA President Gianni Infantino, HH the President of the Union of Arab Football Associations, Prince Turki bin Khalid Al Saud, as well as a number of Heads of Arab and international sports federations, members of the press, and supporters.

After the match ended, HH The Amir awarded the cup and gold medals to Al Sadd, and the silver medals to Al Rayyan.