HH The Amir Awards Winners of Annual Camel Race Festival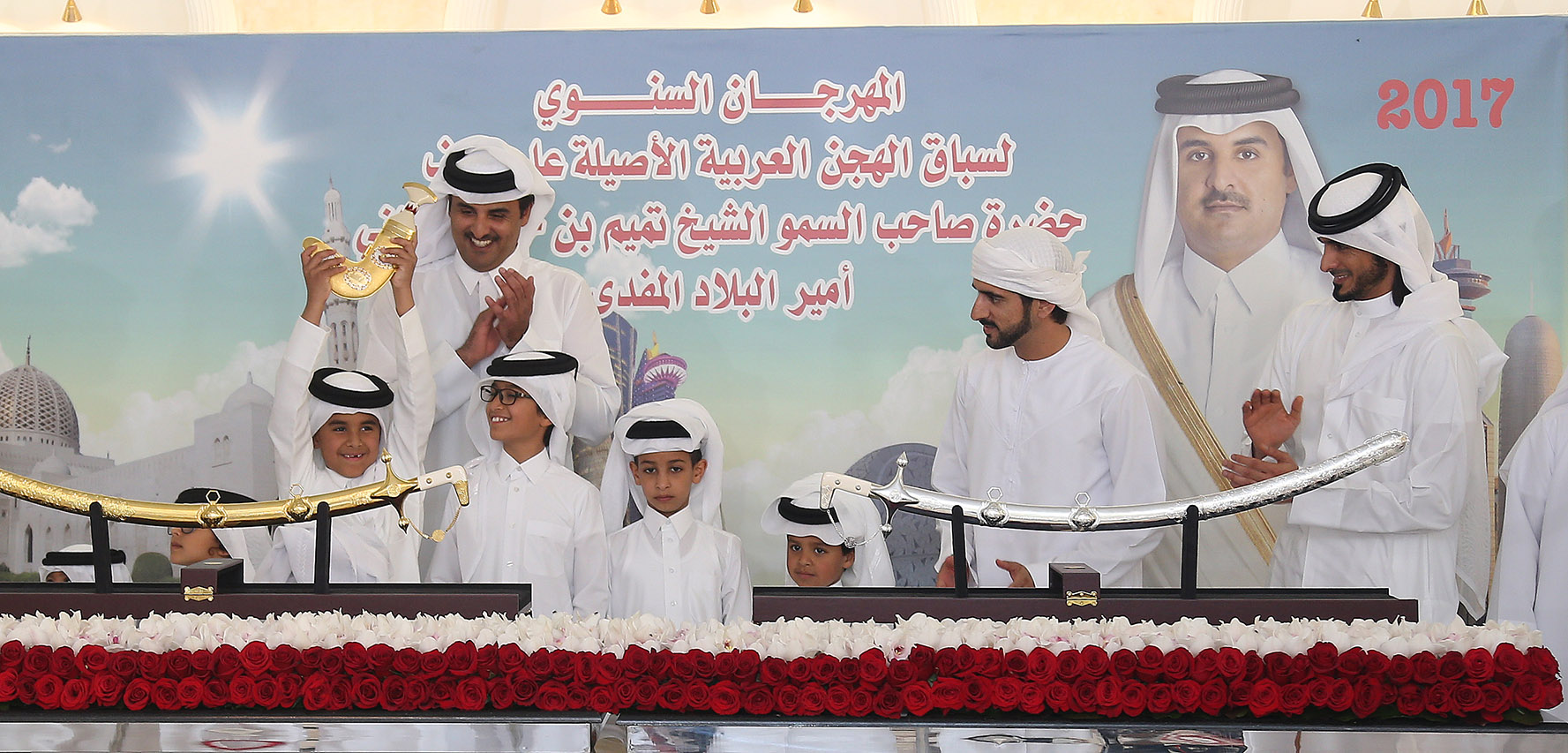 HH The Amir crowns the winners of His Highness' Sword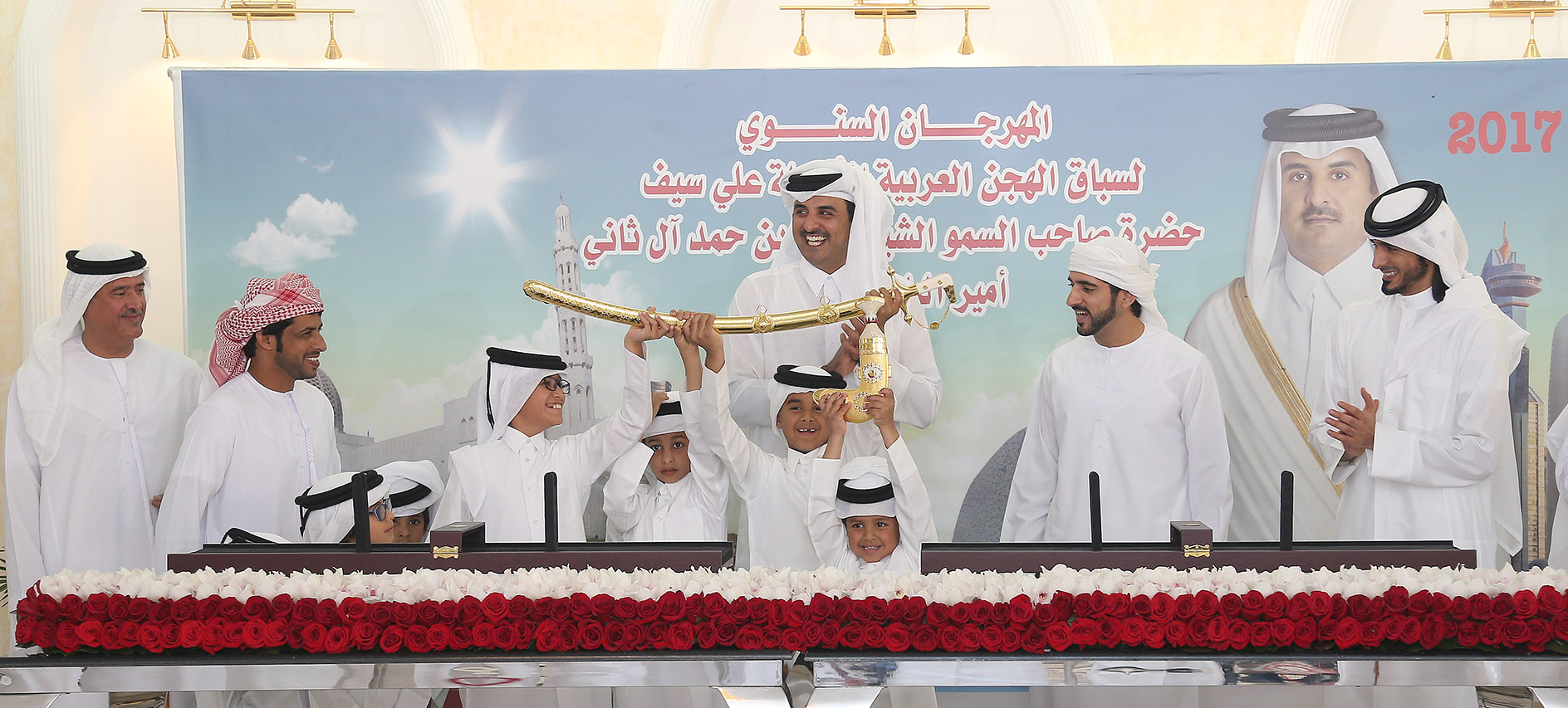 His Highness The Amir Sheikh Tamim bin Hamad Al Thani awarded Wednesday the winners of the annual festival of Arabian Thoroughbred Camel Race for the Sword of HH The Amir, which took place at Al Shahania camel racetrack.

HH The Amir awarded the winners of the four main races with golden trophies. Al Shahania camels won three of the four races, with Khoud winning the golden sword. The other two camels Mesyan and Tashar won golden daggers. The winner of the fourth race was Al Wathba from the UAE.

HH The Amir also awarded the silver sword for Nasser Abdullah Nasser Al Misnad, owner of Shahalel, for winning the Al Hail category race. His Highness then honoured the companies that sponsored this year's event.
Crown Prince of Dubai HE Sheikh Hamdan bin Mohammed bin Rashid Al Maktoum took part in awarding the winners. Also present was the Personal Representative of HH The Amir, HH Sheikh Jassim bin Hamad Al Thani, President of Qatar Olympic Committee HE Sheikh Joaan bin Hamad Al Thani, Advisor to the UAE President and President of the Emirates Camel Racing Federation HE Sheikh Sultan bin Hamdan Al Nahyan, as well as a number of Their Excellencies Sheikhs, ranking officials, and followers of the sport.
HH The Amir attended the final races of this year's festival.