HH The Amir Meets Winners of Education Excellence Award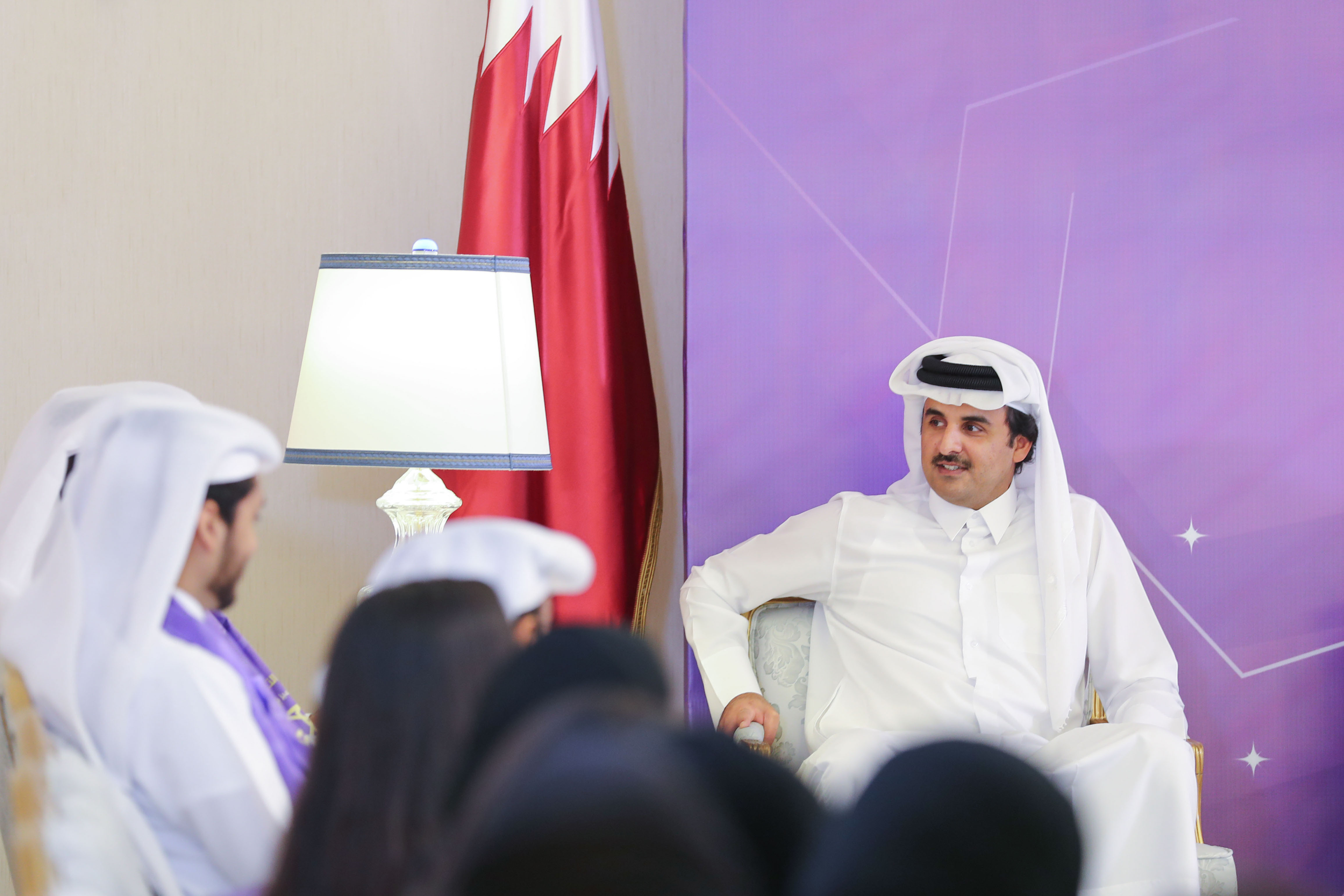 His Highness Listening to the Winners' Ambitions and Future Plans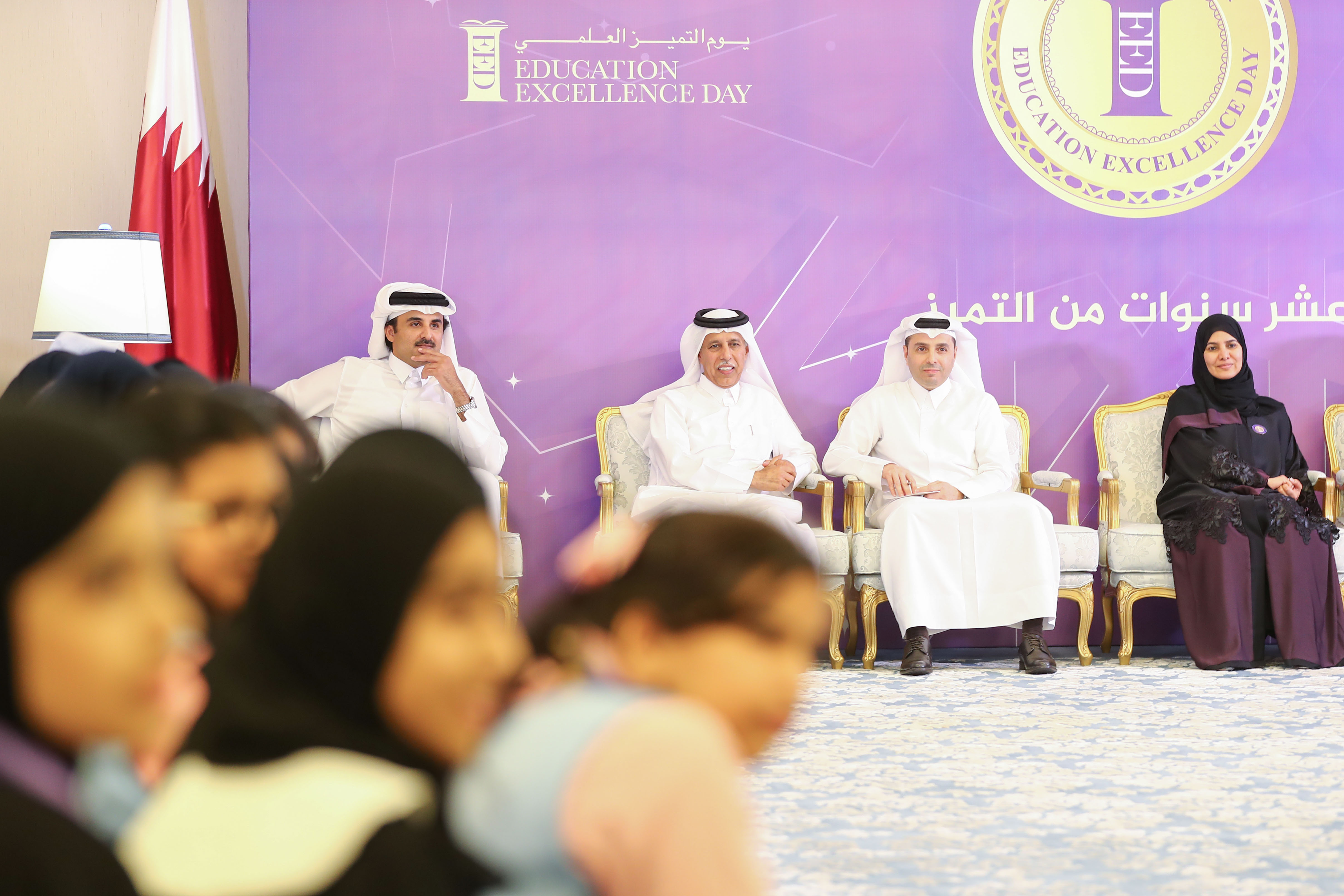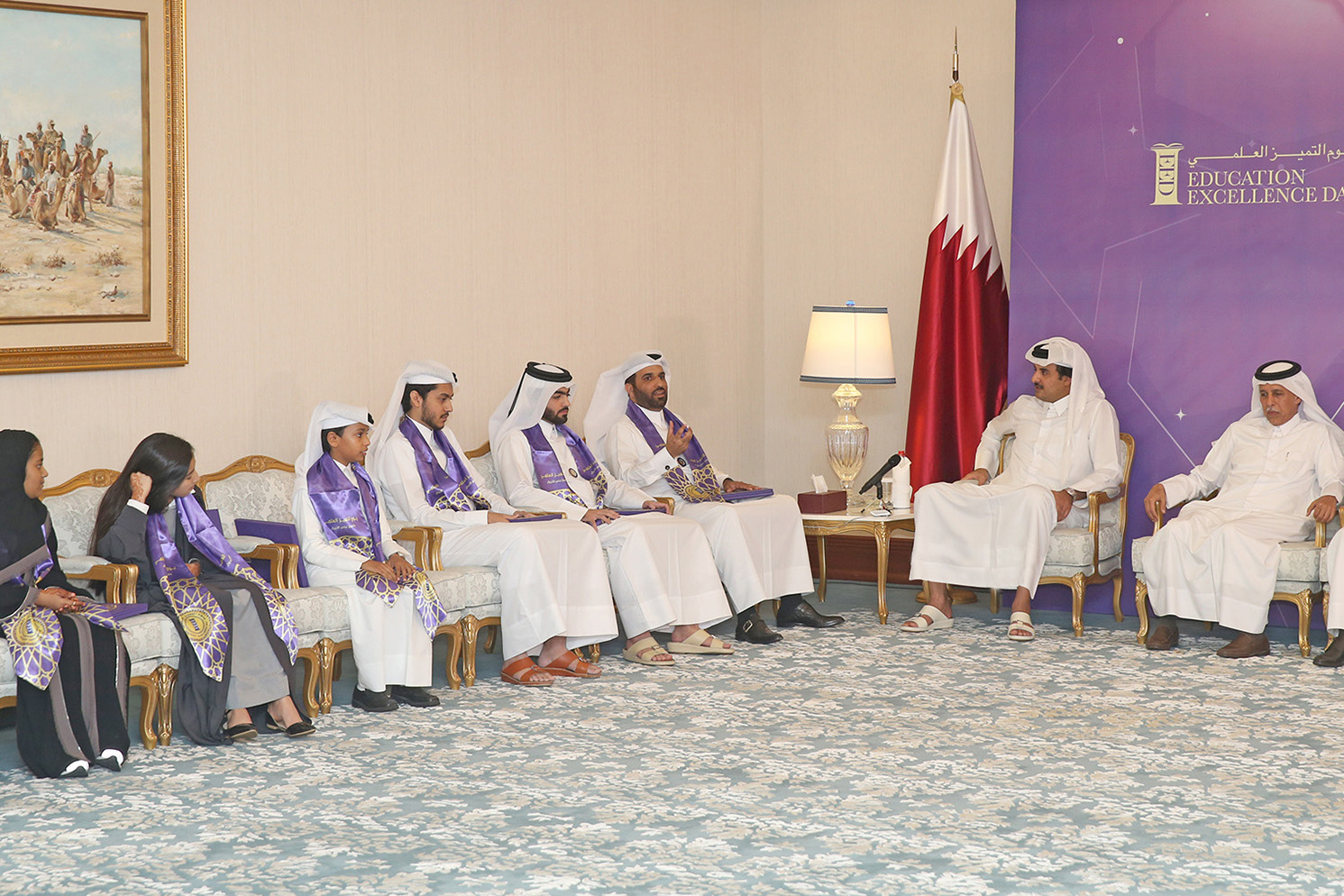 His Highness The Amir Sheikh Tamim bin Hamad Al Thani met with the winners of the tenth Education Excellence Day award for academic year 2017 at the Sheraton Doha Hotel on Wednesday.

At the outset of the meeting, HH The Amir expressed his delight at meeting this outstanding group of Qatari citizens, praising their achievements, hard work and perseverance that made them a source of pride.

HH The Amir also urged the winners to continue their excellence and successes so that they can serve their community and their nation so as to contribute to the process of development and growth in the country, stressing in this regard his support for creativity and excellence.

For their part, the winners expressed their thanks to HH The Amir for honouring them and granting them the opportunity to meet him to listen to their views in the educational field, stressing their commitment to continue this accomplishments and successes.