HH The Amir and HH The Father Amir Receive Eid Al-Fitr Well-wishers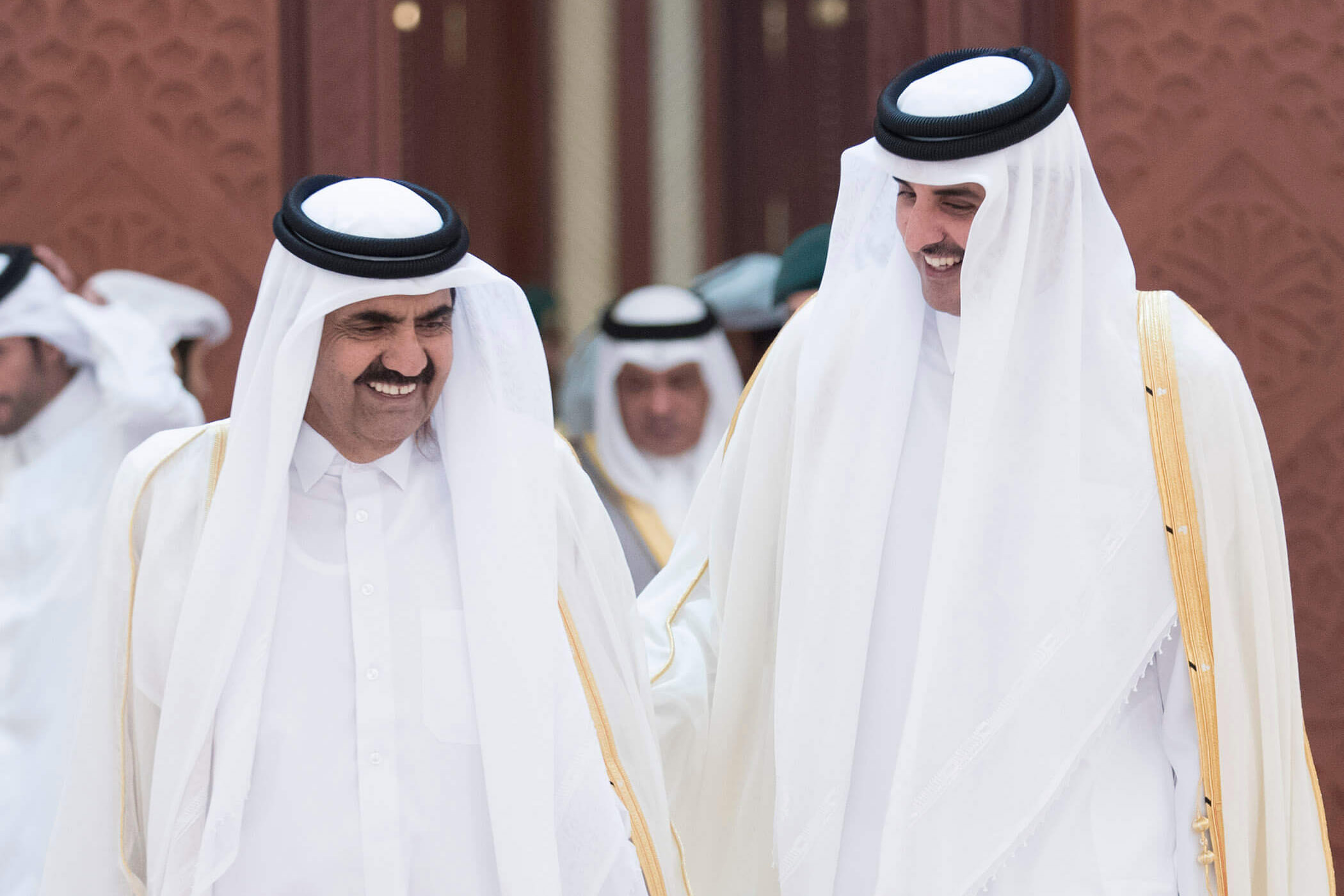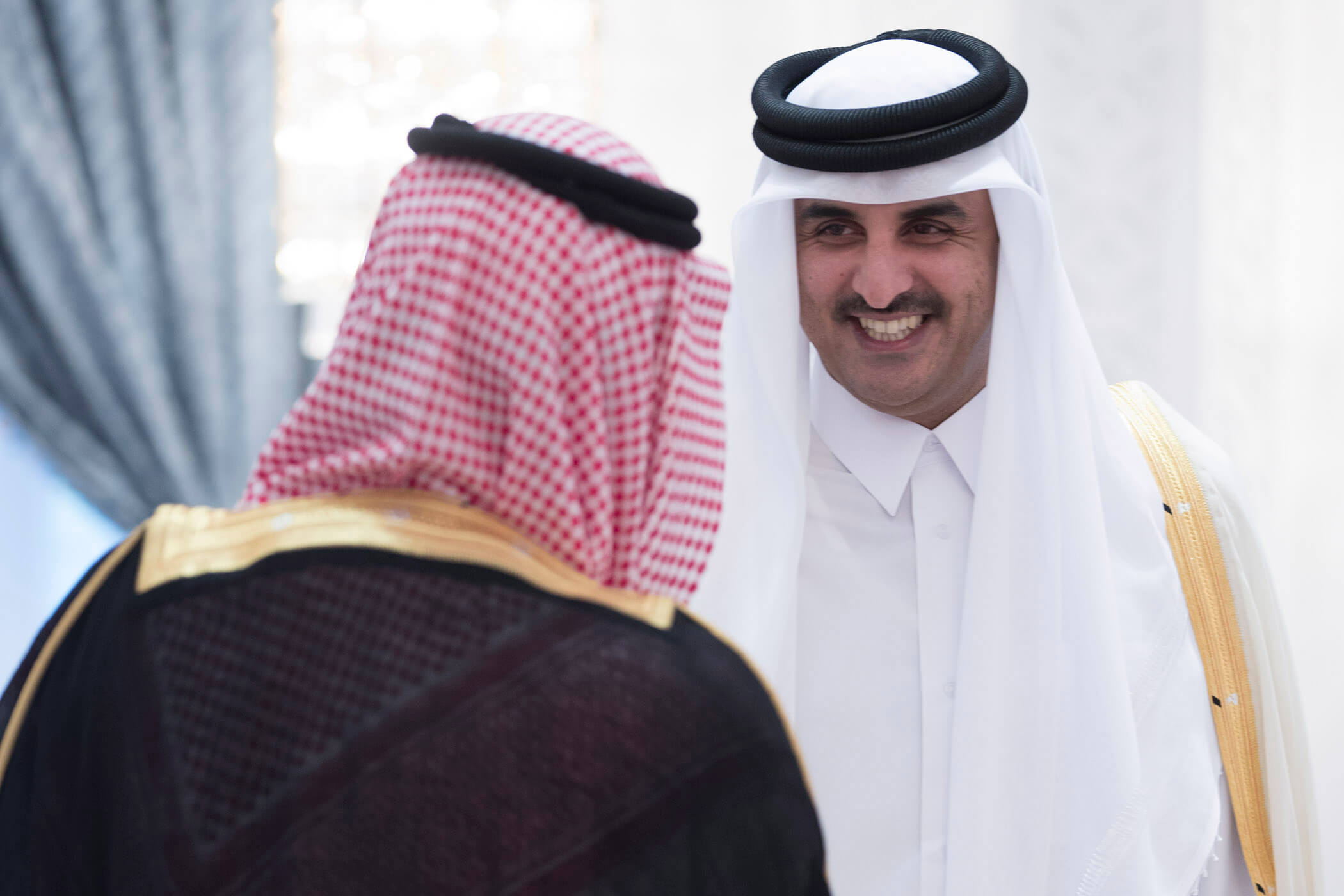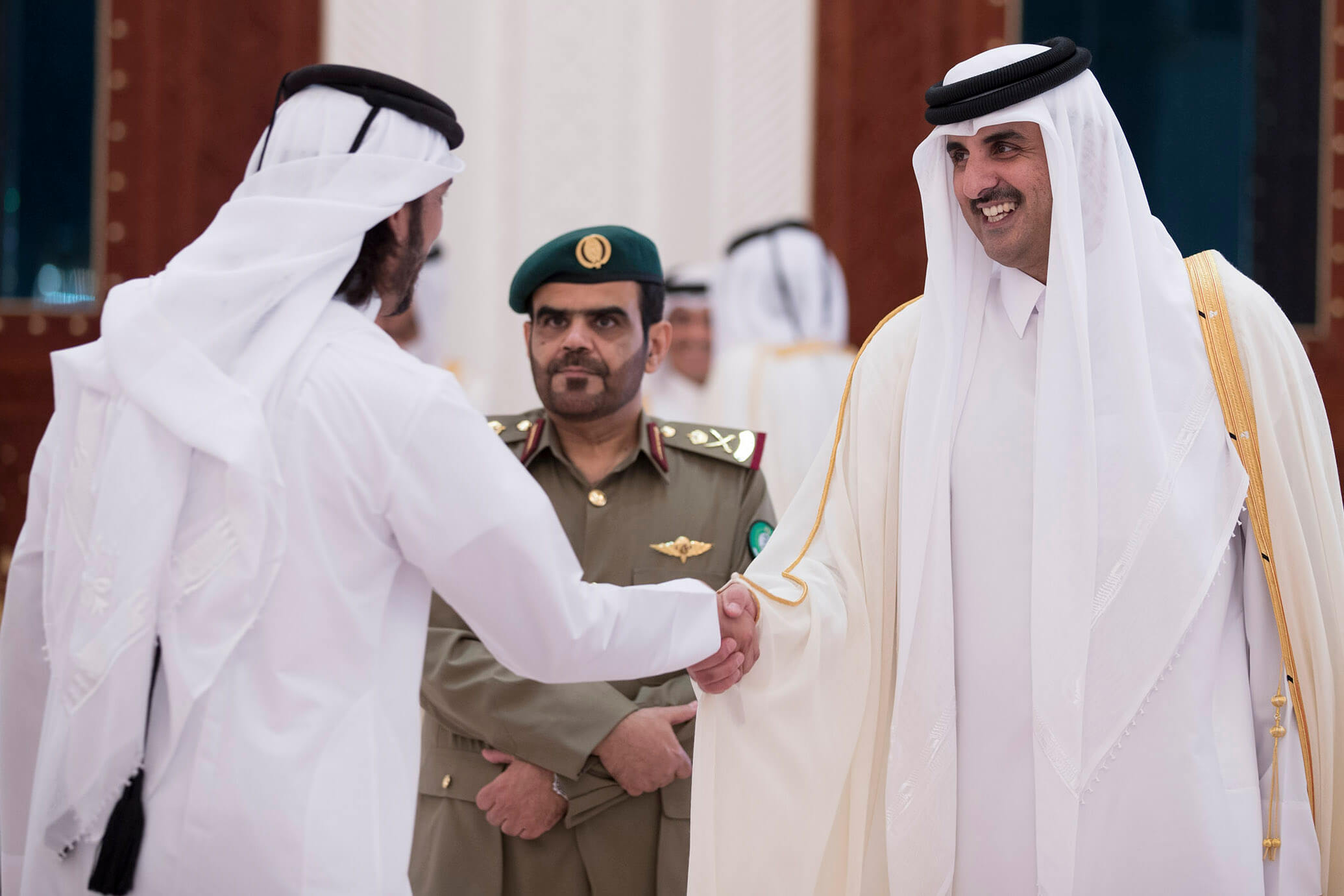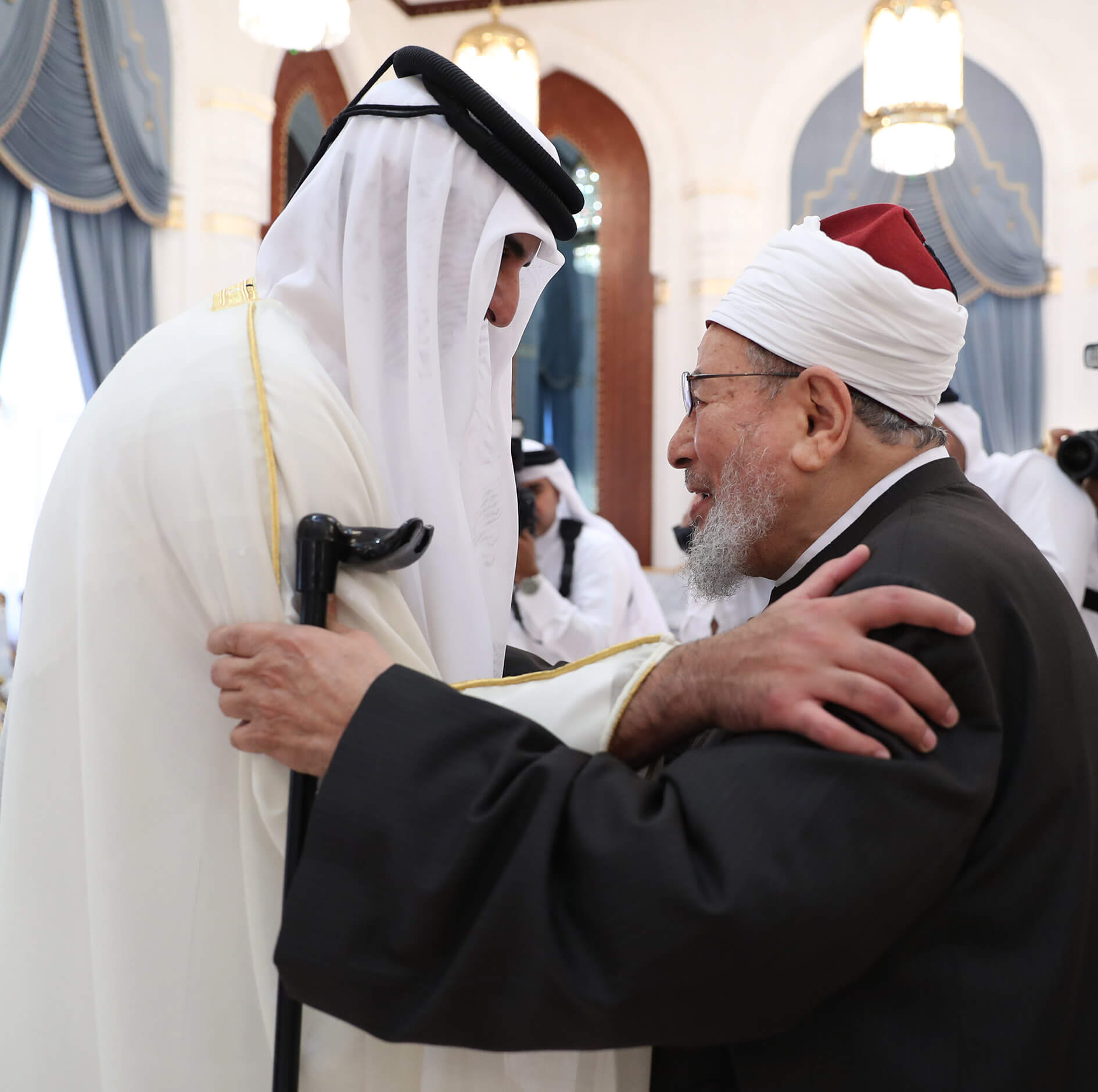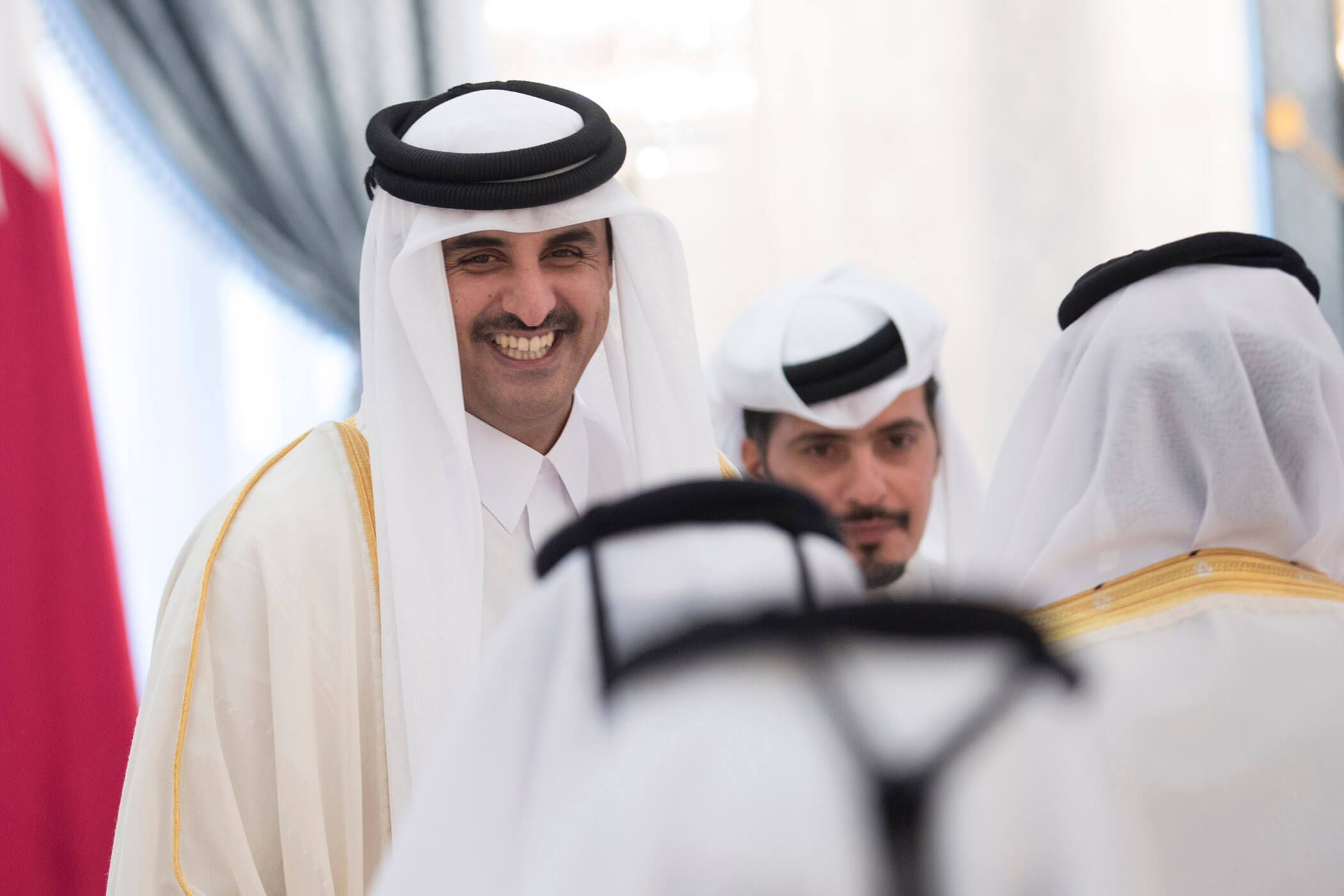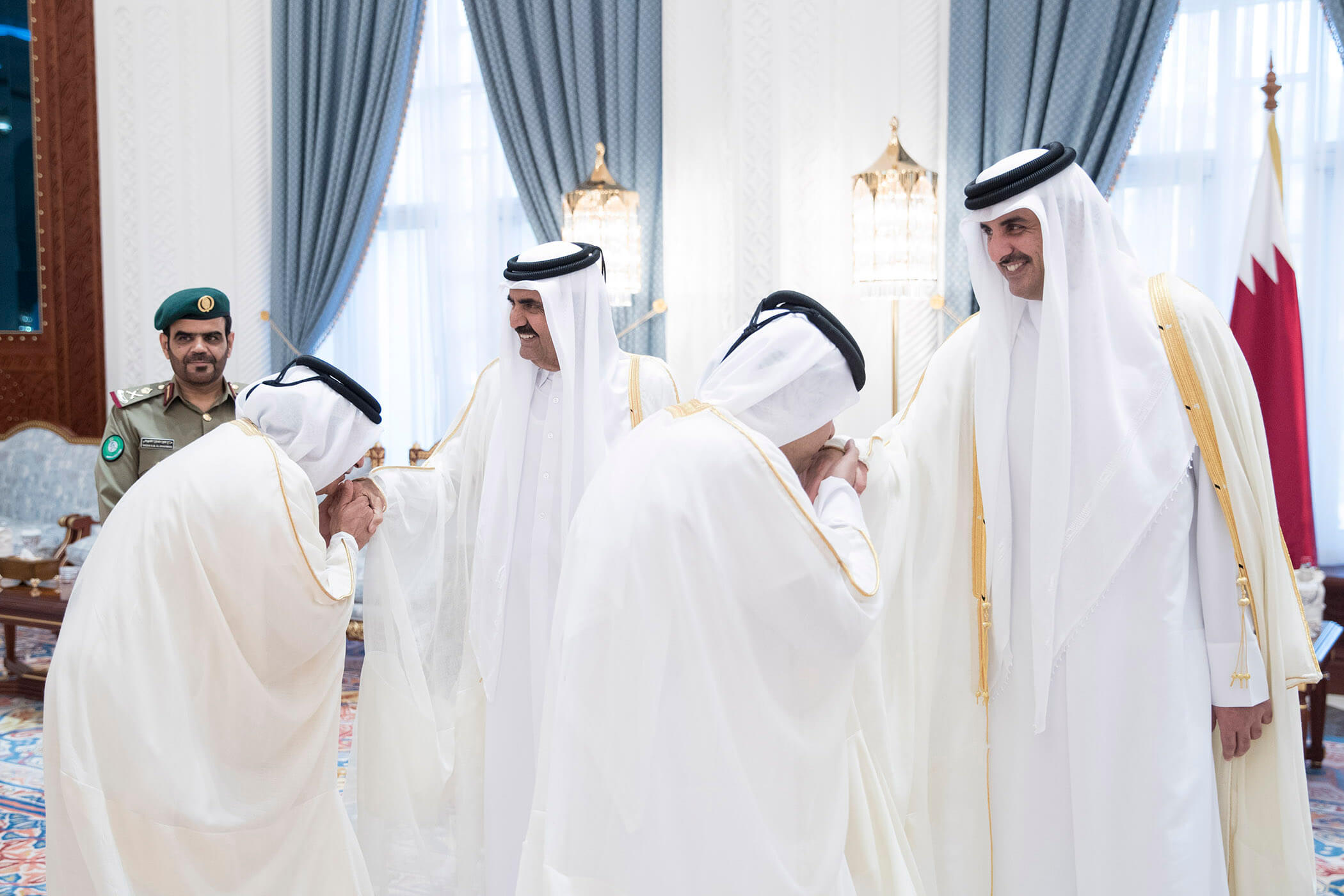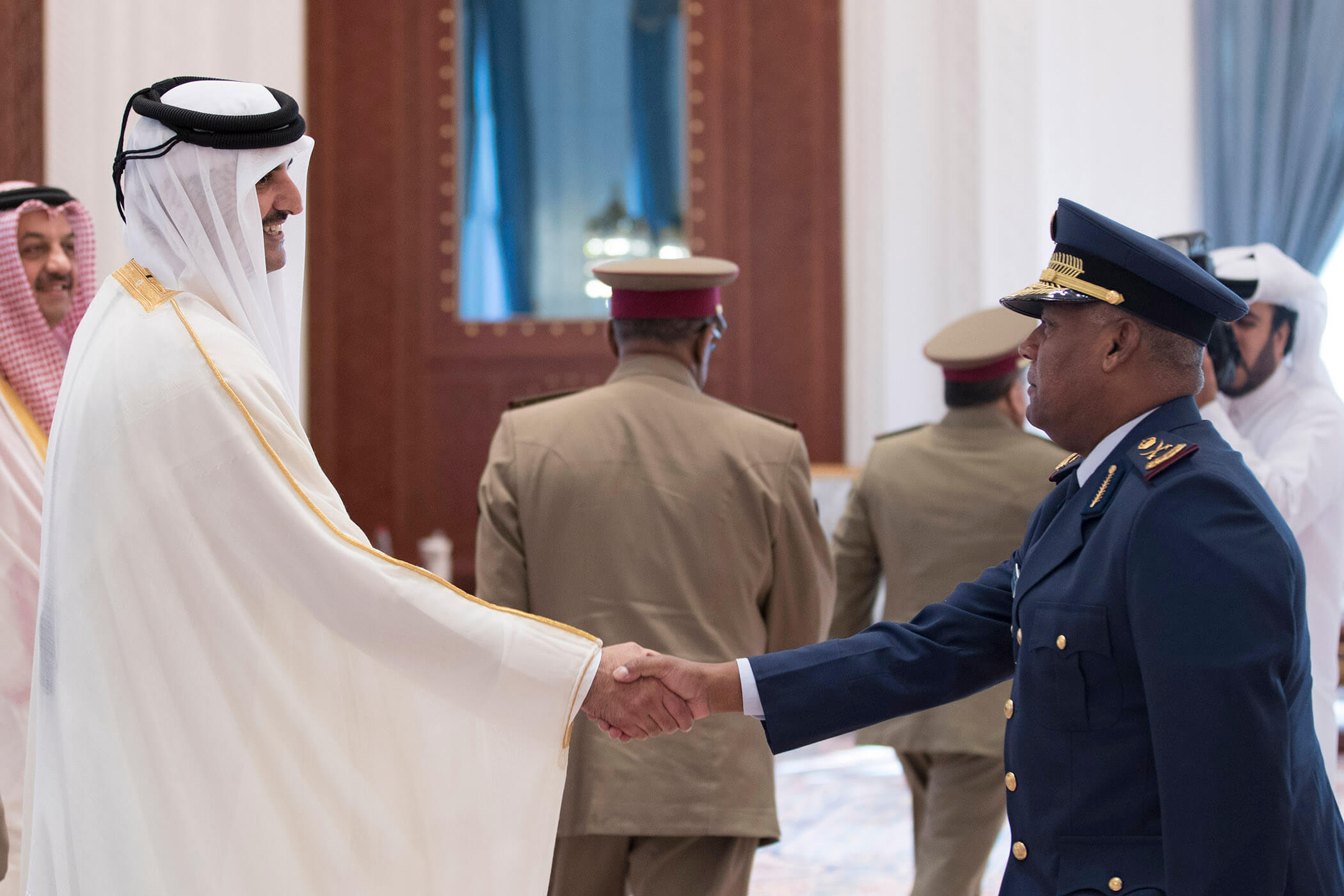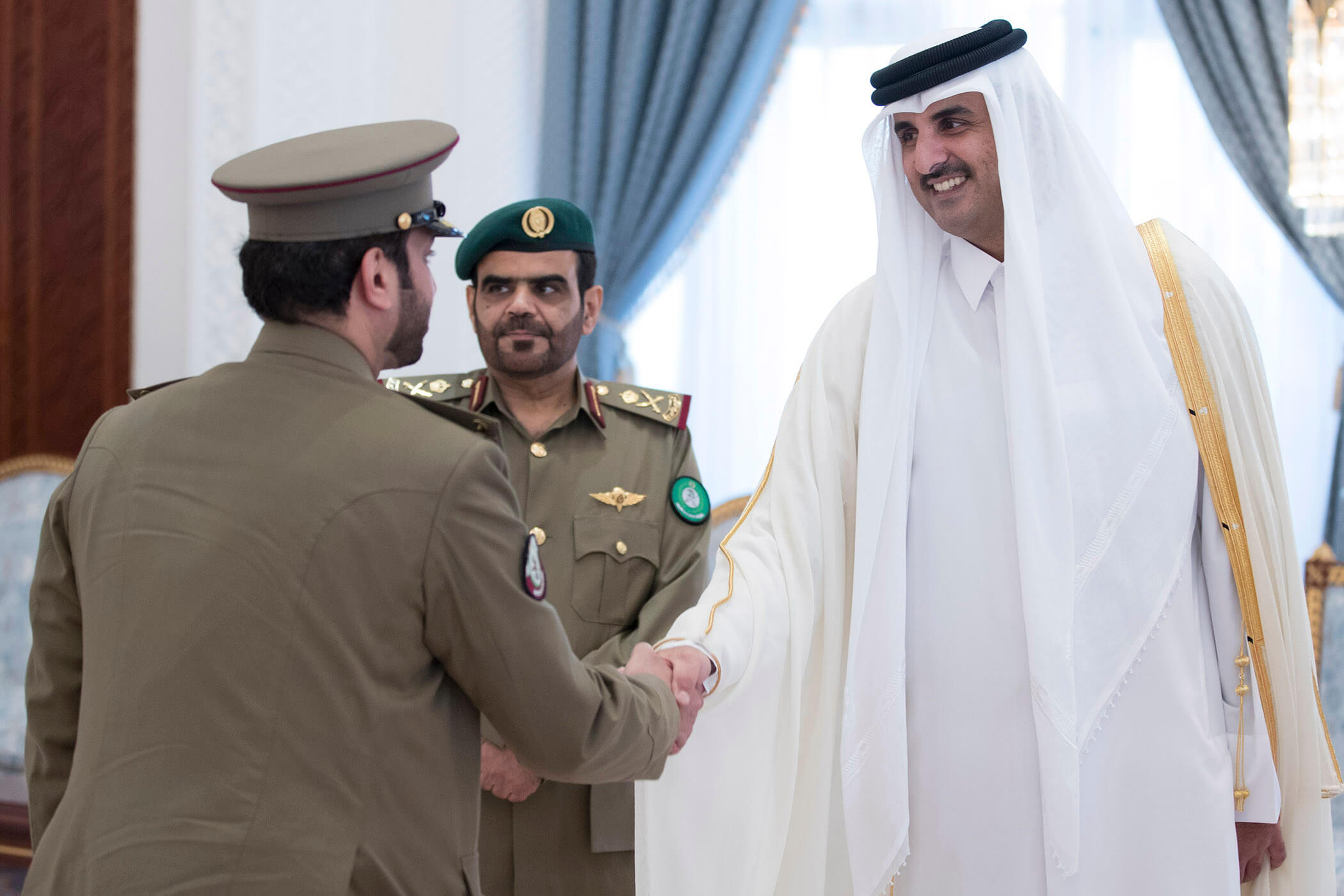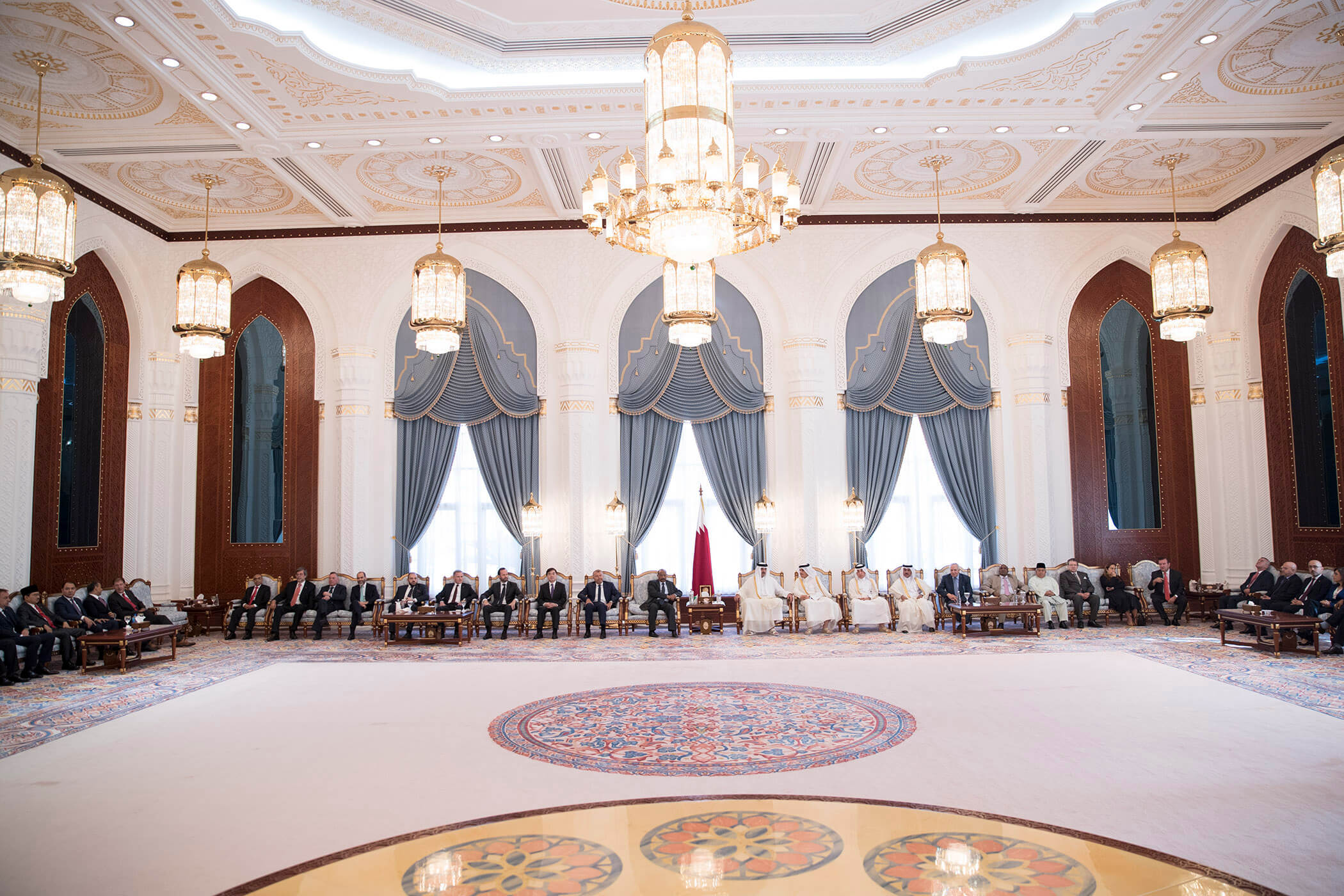 His Highness The Amir Sheikh Tamim bin Hamad Al Thani and His Highness The Father Amir Sheikh Hamad bin Khalifa Al Thani received scores of well-wishers on the advent of Eid Al Fitr at Al Wajba Palace on Sunday morning.
Their Highnesses received after the Eid prayer HE the Prime Minister and Minister of Interior, Sheikh Abdullah bin Nasser bin Khalifa Al Thani, HE the Speaker of the Advisory Council, Mohamed bin Mubarak Al Khulaifi, Their Excellencies Sheikhs, Ministers, Ministries' undersecretaries, Advisory Council members, and citizens.
HH The Amir also received Heads of Diplomatic Missions accredited to Qatar as well as army and police officers, and Heads of national institutions and departments.
The well-wishers expressed their sincere congratulations and blessings to HH The Amir.
HE Sheikh Abdulaziz bin Khalifa Al Thani, HH the Personal Representative of HH The Amir, Sheikh Jassim bin Hamad Al Thani, HH Sheikh Abdullah bin Khalifa Al Thani, HH Sheikh Mohamed bin Khalifa Al Thani, and HE Sheikh Jassim bin Khalifa Al Thani, attended the reception along with a number of Their Excellencies sons of HH The Father Amir.