HH The Amir Pays Visit to Hamad Medical City and Umm Salal Health Center
His Highness briefed on the latest developments in the Hamad Medical City Projects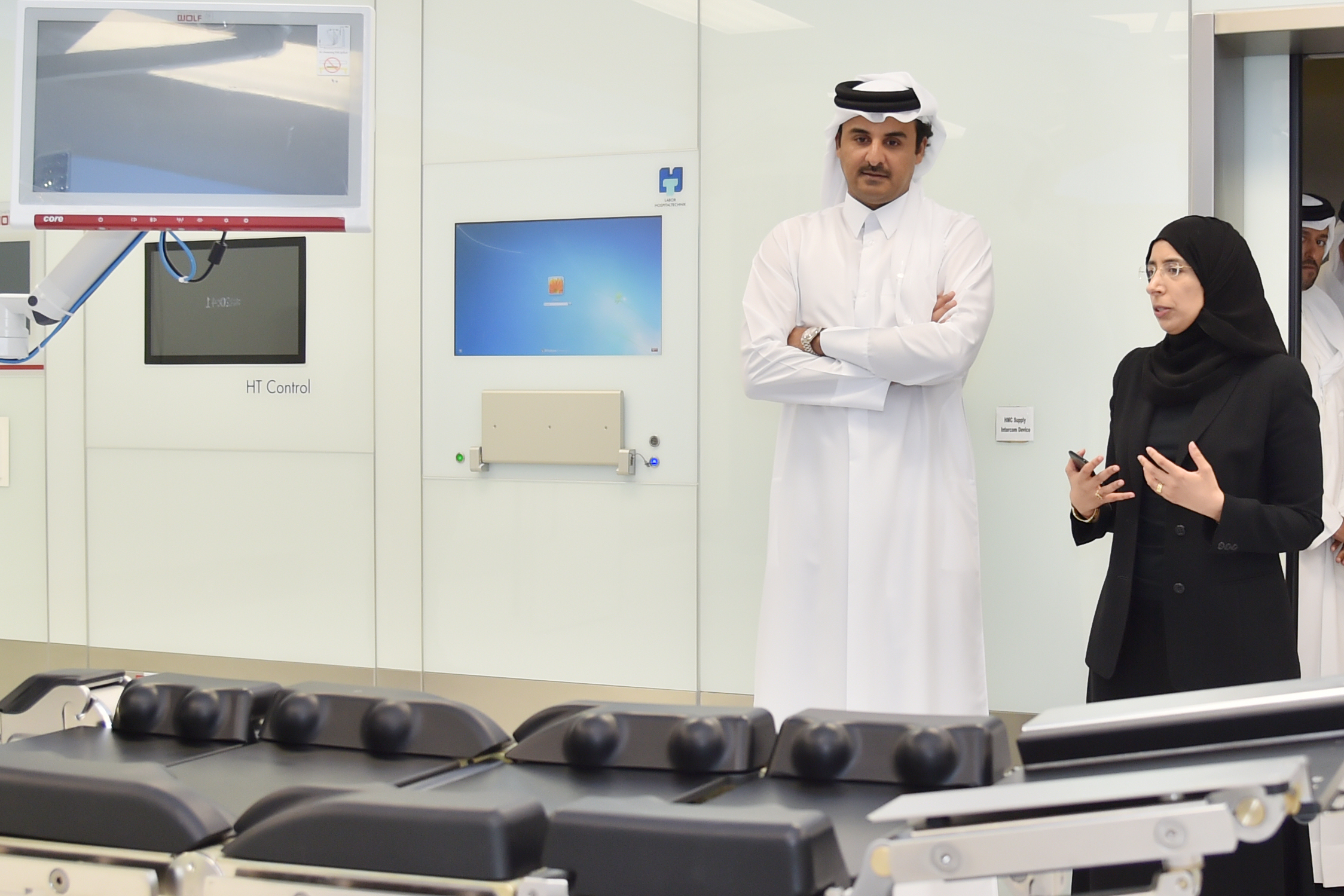 His Highness touring Qatar Rehabilitation Centre, the Ambulatory Care Centre, Women's Wellness and Research Centre and the Integrated Surgery Centre at Hamad Hospital and the new emergency building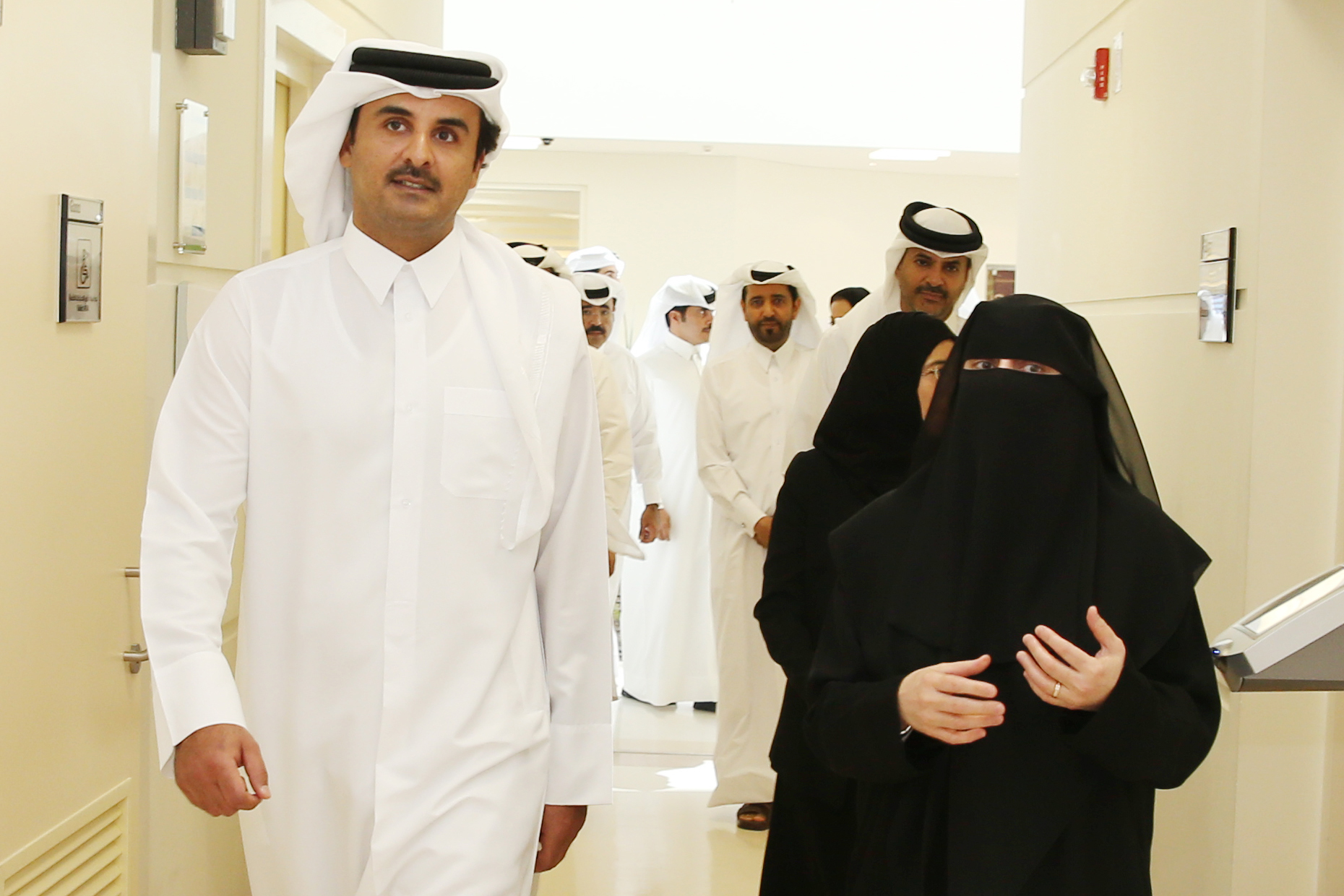 His Highness The Amir Sheikh Tamim bin Hamad Al Thani paid a visit Tuesday to a number of health centers in Hamad Medical City to see the latest developments of the healthcare infrastructure projects in the country, its standard compared with international health developments and whether they will be sufficient to deal with the country's population growth.
HH The Amir visited Qatar Rehabilitation Institute, the Ambulatory Care Center, Women's Wellness and Research Center and the Integrated Surgery Center. The visit also included the Intensive Care Unit (ICU), where HH The Amir got to learn about the new emergency building.
HH The Amir was briefed throughout the visit by HE Minister of Public Health Dr Hanan Mohammed Al Kuwari on the services that will be offered as well as the ministry's work in relation to these projects.
HH The Amir also visited the Primary Health Care Corporation's Health Center in Umm Salal. His Highness was briefed during the visit on the center's services and its different clinics such as the Family Medicine Clinics, Well baby clinics & Vaccinations and Dental clinics.
HE the Prime Minister and Minister Interior Sheikh Abdullah bin Nasser bin Khalifa Al Thani accompanied HH The Amir on the visit.